We strongly believe it's our responsibility to give back to our community. This "giving back" enriches our lives and the lives of those living in and around our community–our home. Below are the local Reno area charities and foundations that we support. We would like to share this information with you, in an effort to shed light on organizations that provide valuable community outreach. No matter which charity you support, we applaud you. And, this is a great opportunity for us to show that your support doesn't have to be monetary. Your time and your voice is a huge help to our local organizations that rely on community support.
The Veterans Guest House
The Veterans Guest House provides temporary, overnight accommodations for United States military veterans (& families) receiving treatments in a medical facility in the Reno-Sparks area. We are so fortunate to have this facility in our community–the only one of its kind in the country.
Merriner Cottages – Carson Tahoe Cancer Center
The Merriner Cottages provide an invaluable asset to not only those living in the Reno/Carson areas, but for our rural community members as well. This provides housing for patients/families that have to travel 2-8 hours for treatment, several times a week. Some patients wouldn't be able to do the treatment recommended if it weren't for the Merriner Cottages.
Reno Rodeo Foundation
Several residents are familiar with the Reno Rodeo and how much fun it brings to our community every June. However, there is a lot more that the Reno Rodeo offers our community. The Reno Rodeo Foundation is committed to enhancing and enriching the lives of Northern Nevada families by aiding children with extraordinary needs, building community partnerships and providing grants and scholarships to eligible Northern Nevada high school graduates. Their programs include Community Grants, Denim Drive, Reading Room Books, Rodeo Wish & Scholarships. We are very lucky to have this organization in The Biggest Little City!
The Ronald McDonald House Charities® Northern Nevada
The Ronald McDonald House Northern Nevada houses families who live more than 30 miles away when their children are sick, have accidents, or are born prematurely. Donors and volunteers provide the gift of togetherness. Also, something that Reno residents may not know about our RMDH, is it helps our community in other ways:
The Ronald McDonald Family Room, the Ronald McDonald Care Mobile, the RMHC Northern Nevada Scholarship Program (only two chapters in the United States offer the scholarship program), and the Travel-for-Treatment program.
Boys & Girls Club of Truckee Meadows
Every kid deserves a place to feel safe and connected. A place to belong and a place to become. The Boys & Girls Club of Truckee Meadows is that place for over 13,000 youth in 30+ locations across Reno, Sparks, Fernley and Winnemucca. We are a place for kids to go before and after school, as well as during the summer to grow beyond the classroom. We help kids and teens achieve great futures by providing a safe and fun space, an engaging Club experience, and caring professionals to guide them along the way. We also act as a resource center for our families and the community, providing free meals and basic need supplies to all. We proudly offer college scholarships to teens, and no youth is ever turned away from the Club due to an inability to pay.
Nevada Bighorns Unlimited
Nevada Bighorns Unlimited protects Nevada's wildlife resources for sportsmen, outdoor and wildlife enthusiasts, and future generations. NBU volunteers work towards these causes through the reintroduction of big game, habitat conservation and improvement, public education and participation, biological and scientific research, and the influence of public policy.
Eddy House
Eddy House is the central intake and assessment facility for community outreach in Northern Nevada. The objective of the Eddy House is to end youth homelessness in Reno, Nevada. Eddy House is a drop-in center, shelter and community living program for homeless, runaway, foster, and other at-risk youth. Youth can access resources for their basic needs, such as food, clothing, hygiene items, and a safe, secure place to stay. Eddy House partners with many organizations in the Northern Nevada region to provide further resources to our youth.
St. Jude Children's Research Hospital
The mission of St. Jude Children's Research Hospital is to advance cures, and means of prevention, for pediatric catastrophic diseases, through research and treatment. Consistent with the vision of the founder Danny Thomas, no child is denied treatment based on race, religion or a family's inability to pay.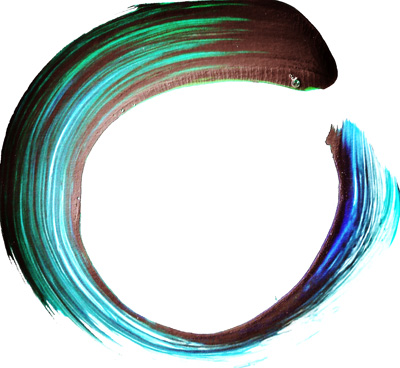 Circle – An arrangement of people or things that form a circle. A universal symbol with extensive meaning. It represents the notions of totality, wholeness, original perfection, the self, the infinite, eternity, timelessness.