Covering Tilt Turn Windows
Designed for versatility, these European Style Windows bring access to fresh air with transforming operation. But, how do you cover them?
Meet TrackGlide™
It's a revolutionary system for covering tilt turn windows, shallow windows, french doors & more! The track allows window coverings to fit and glide where others simply cannot. TrackGlide™ adheres to the edge of the window frame–not on the glass. The Duette shades operate as they glide along the track, regardless of the position of the windows. Room darkening, top down bottom up, energy efficiency, light control–the benefits & features go on & on for tricky windows that have never had a good solution before.
160+ Fabric Choices
Full Light Control
Room Darkening
Privacy Coverage
Top Down Available
Energy Efficient Cellular Shades
Cordless for Child Safety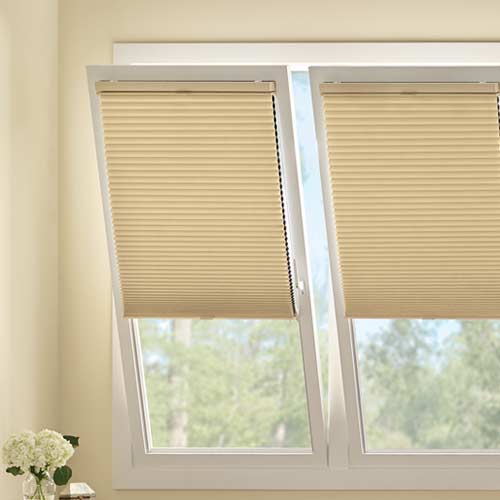 Match the Movement
Tilt turn window offer incredible versatility, but coverage–light control, privacy, energy efficiency–can be a major issue. Until now. TrackGlide offers the chance for window shades to move with the window, matching the movement so the glass is covered, no matter the position.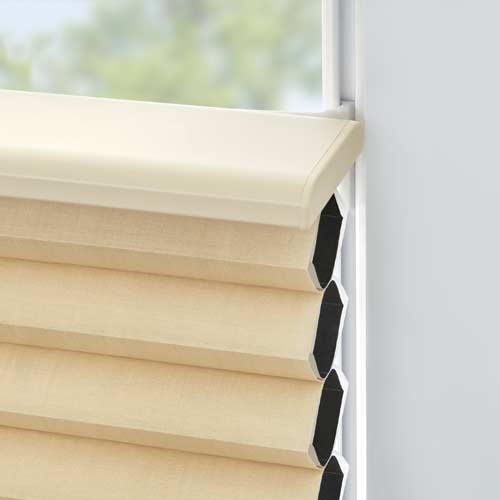 Popular Features
Duette Honeycomb shades are the exclusive shade for the TrackGlide system. That means you have the chance for an incredible list of available features. Unparalleled energy efficiency, privacy + top down bottom up, light control + room darkening–there are so many options to choose from!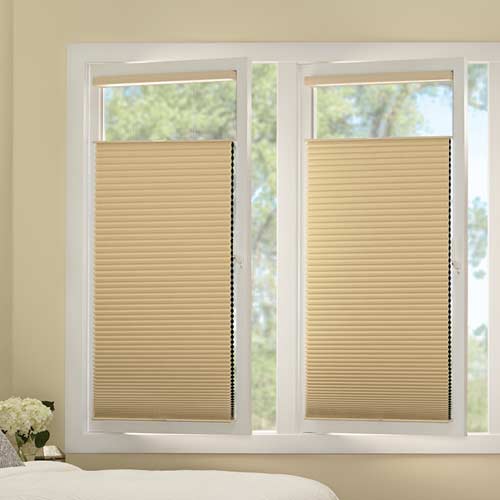 Narrow Track, No Drilling
From shallow window depth, to narrow frames, there's no end to the issues tricky windows offer. But, TrackGlide is coming to the rescue. The narrow track adheres to the frame–running along the edge of the glass without actually being on the glass. No drilling, and no problems! Just coverage.
More Window Covering Solutions