Enjoy Privacy & Daylighting
Bring sunlight in across your ceiling, while maintaining the privacy of your home, with top down bottom up shades. Sunlight is well-known to be a positive influence on your everyday life.
But more than that, you can also save energy! Daylighting is the act of lighting your home with natural light, by illuminating your ceiling. Our top down feature does just that. Protect a large part of the window, while gaining light & temperature control.
You'll experience the privacy you need, without feeling cooped up.
Top Down Bottom Up Shades
Featuring the ability to adjust your window coverings to block extreme light & heat, while bringing in rays of sun across the ceiling, these collections offer the balanced lighting you've been searching for.
More Window Covering Solutions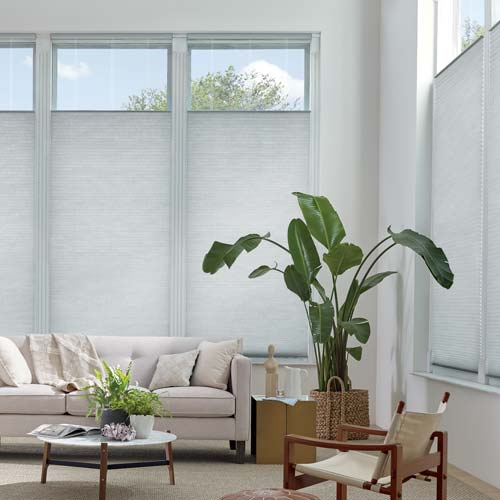 Daylighting
Sunlight softly streams across the ceiling, brightening the entire room, while the direct rays and glare stay out of your eyes and off your screens. Doesn't that sound like the best of both worlds? Top down shades offer incredible benefits, and lighting your home without worrying about flooding sunlight is a big one–especially here in Florida.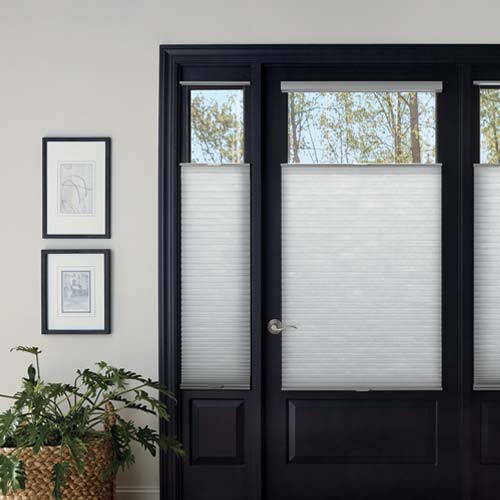 Privacy
Your home is your own, and you should be able to enjoy it comfortably. Bringing the shades down from the top allows you to keep the interior of your home private, while the natural light enters. Sit back and relax with sky views, knowing the street traffic and neighborhood homes do not have a view in.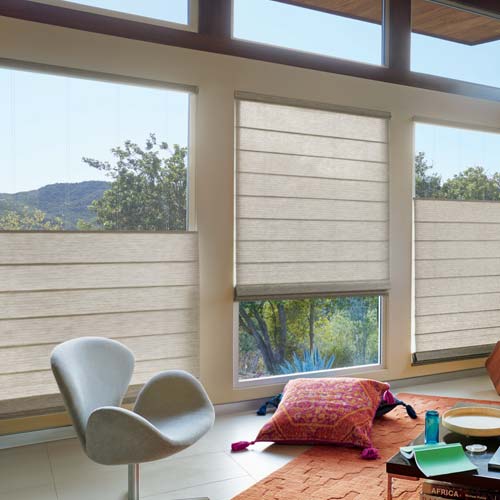 Custom Adjustments
One window needs the light blocked, lowered just enough to bring in ambient lighting. The other blocks the view to the street, but not the view of the sky. And, another one simply needs to have the majority covered to keep out the heat. Each and every window can feature custom adjustments to create the right atmosphere.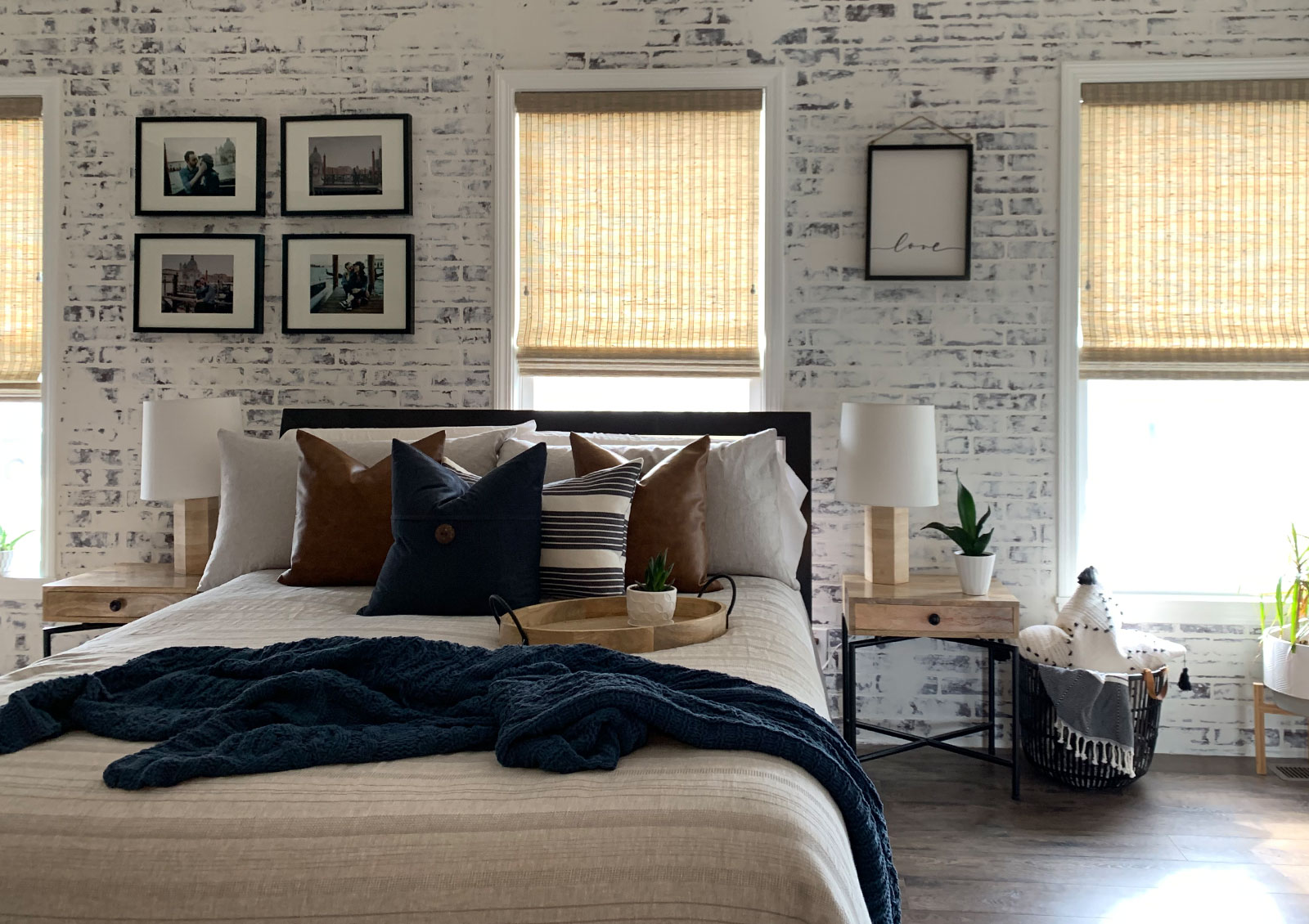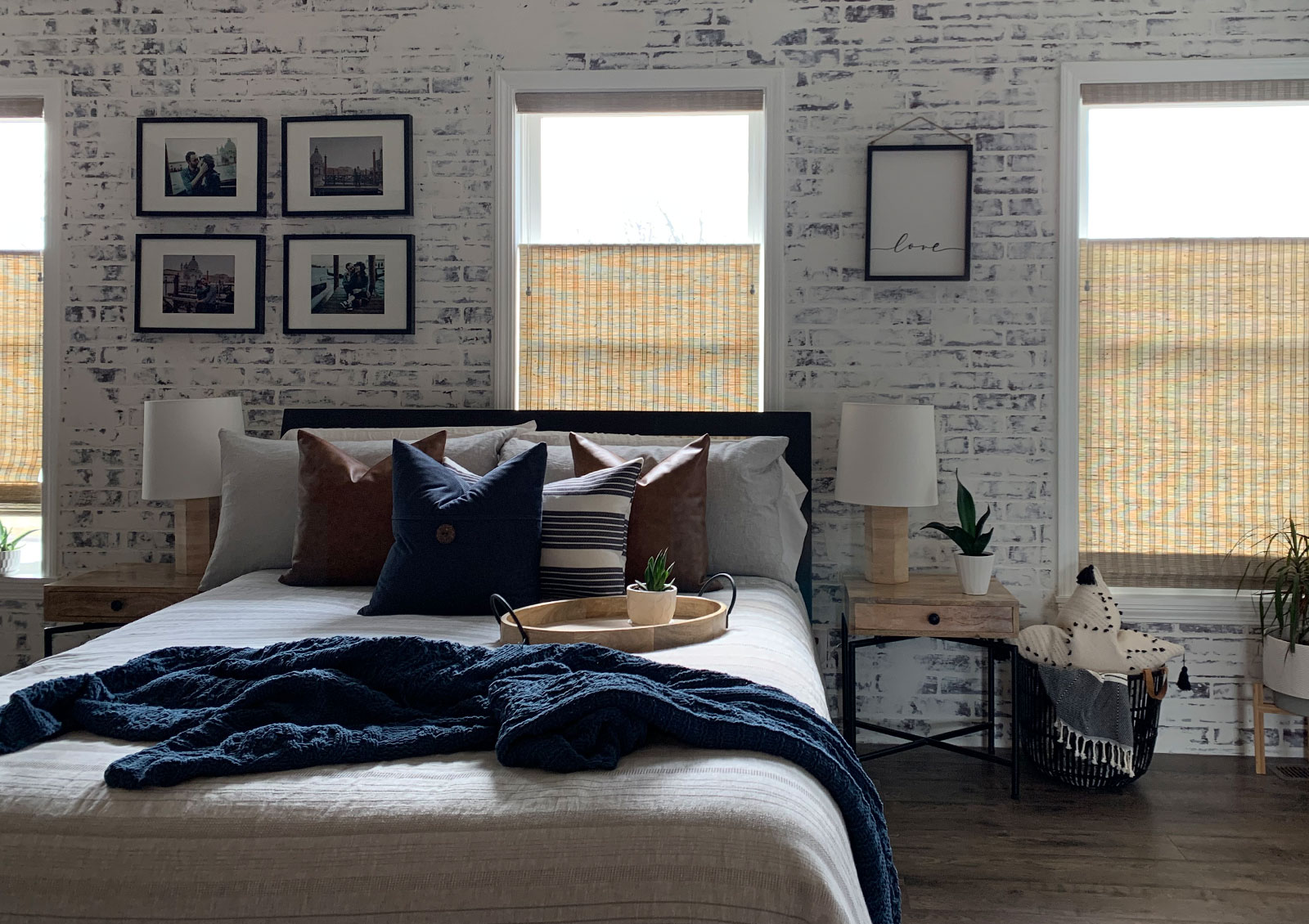 Provenance® Woven Wood Shades