It's beginning to look a lot like winter. Temperatures are cooler. It's a time when we try to squeeze every last bit of sunshine out of the day. What if there was a way to increase light in your home throughout the year, no matter the season? With the right choices in window coverings you can do just that.  Let's discover how we can continue to enjoy our homes to the fullest, increase light and capture every last bit of sunshine. 
Use Daylighting to Increase Light
Daylighting is a term we use to express brightening the inside of our homes naturally, without the use of artificial light. There are two benefits to daylighting.  First and foremost, using daylight to illuminate our homes feels wonderful. There's nothing better than opening the blinds to let the sunshine in. It's good for the body and the soul. Second, it's simply cost efficient. No need to turn the lights on during the day.
A Lesson On Tilt
Let's learn some basic language surrounding the 'tilt' feature in window coverings, shall we? The fancy term "louvers" describes the materials used to create the tilt feature of interior shutters. With blinds, we use the word "slats". When describing window shades, like Pirouettes and Silhouettes, our soft fabric offerings, we call the dividing lines "vanes". I think you've got it!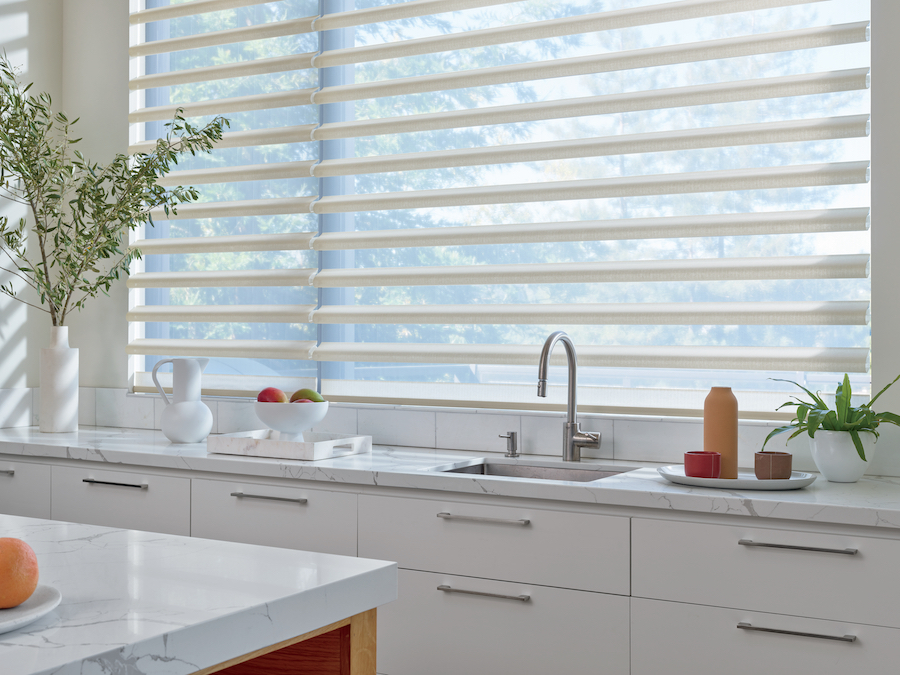 When installed in your home, each option allows you to manage the light that comes in. You can adjust for comfort throughout the day. Simply "tilt" to remove glare, reduce direct sun or even transform sunlight into filtered natural light that you can enjoy. 
Put the Top Down
Our homes are equipped with a variety of artificial light sources. We have ceiling lights that can light up the entire room, great for at night or dark mornings.  We also rely on table lamps for a more controlled light source, maybe for reading or setting a mood.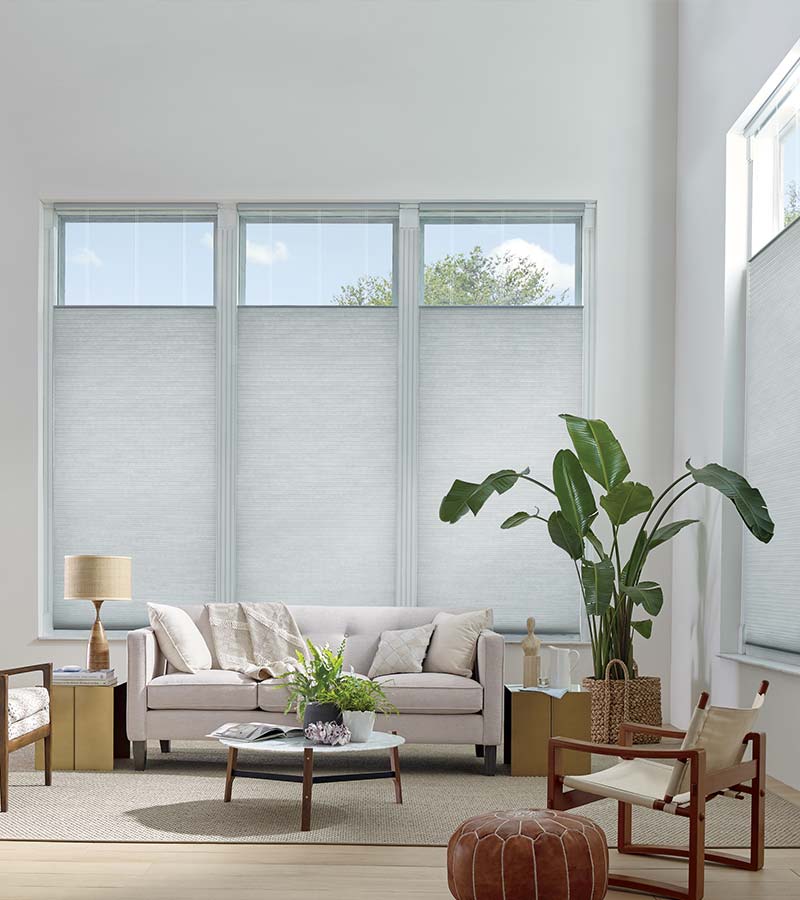 With top down bottom up blinds we can replicate the experience of a ceiling light or a table lamp simply by adjusting our blinds and allowing outdoor light to shine in. The options are endless with the top down feature, the ability to increase light one moment and decrease the next. You're in control.
Live Simply
Technology is changing the way we live in our homes and window treatments are part of the transformation.  With smart home technology you can increase light in your home with the touch of a button. In the past, we'd rely on turning on overhead lights when we'd enter a room. But with PowerView® automation you can set your blinds to open automatically allowing natural light to do the job.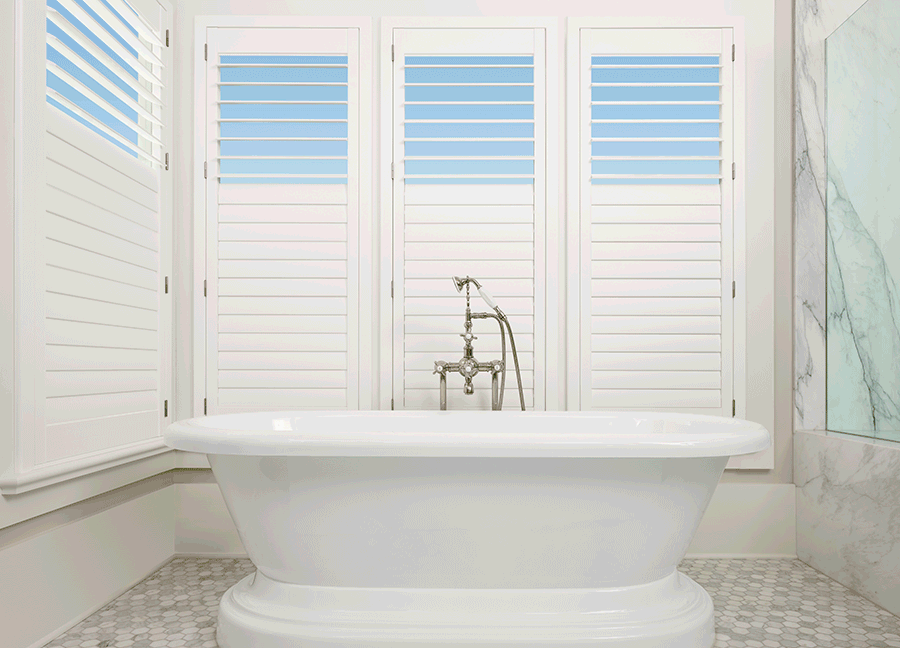 Allow daylighting to complement your daily routine, schedule your automated window treatments to open and close automatically without a thought. It is a simple way to increase the function of your smart home and improve the way your home interacts with you.
Have it All
Sure you want as much natural light in your home as you can for many reasons. It's good for the soul, not to mention cost effective.  But your windows also require coverage for privacy and to protect your home from some of the harmful UV rays that may damage furnishings. You can have it all with dual shades.  By installing dual shades you can provide coverage where needed and at the same time allow filtered natural light to pass through. Need more control?  Add the secondary shade portion to increase efficiency and light control.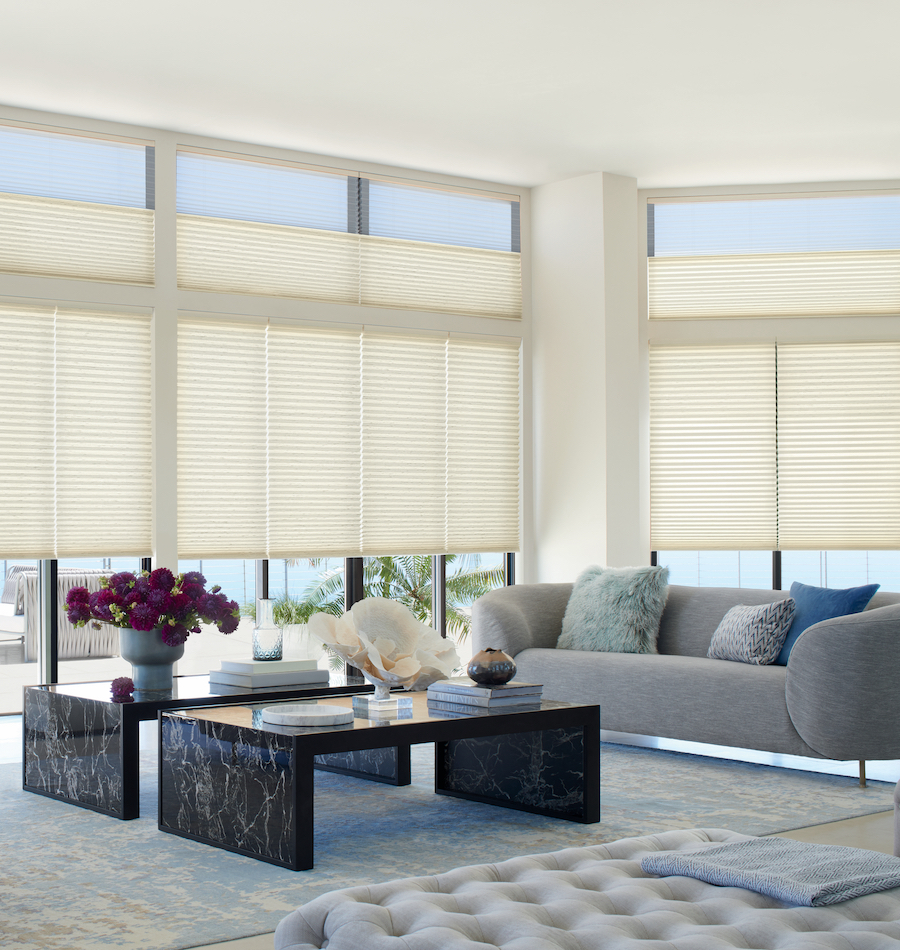 The time has come to enhance the function of your Reno area home. With so many innovations in window treatments, increasing light in your home can be simple. Discover ways you can customize window treatments and take advantage of a natural resource…light! Our experts at Big Sky Shutters and Shades are available to explore options that will work best–always with style and function in mind-Contact us today.