Skyline® Gliding Window Panels

Contemporary Gliding Panel Design
Coverage for Tall, Wide Areas
Immediate Privacy
UV Protection
The smooth operation of Skyline Gliding Window Panels makes them a favorite choice for covering large windows and sliding glass doors. Playing off of the concept of panel track blinds and other vertical blinds, these window treatments slide back and forth with ease. The wide panels and chic material choices offer contemporary appeal.  Available with motorization and child safe cordless features. Looking for more suggestions for covering doors? Find them here.

Back to products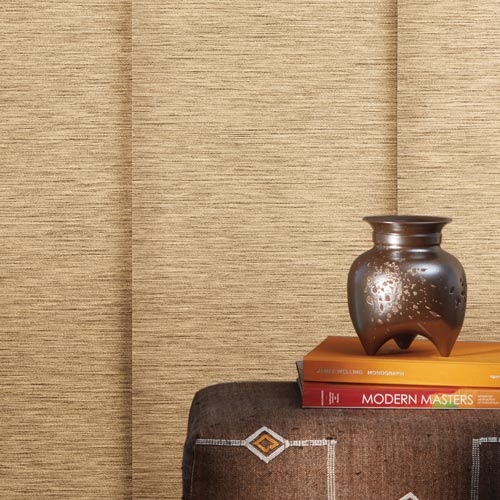 Design
With more than 450 materials, you'll create the perfect look in your home. Many vertical blinds cover sliding doors, and those doors share space with windows. Choose coordinating fabrics for both types of coverings.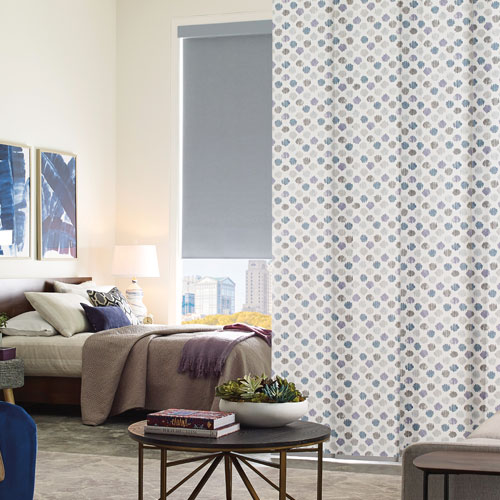 Stacking
When panel track blinds glide open, they stack in a low profile form, no wider than the top track, one on top of each other. This allows you to enjoy the space with the same depth, whether open or closed.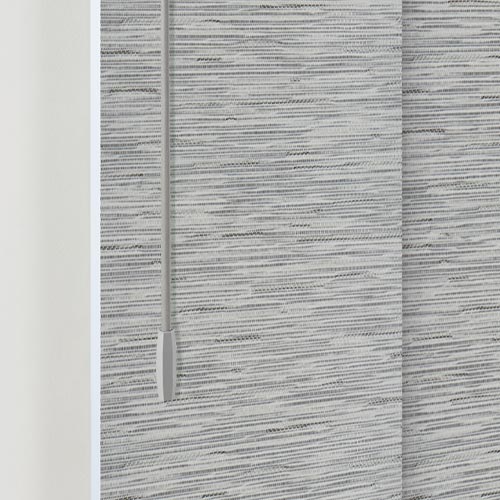 Options
Panel track blinds are a great choice for large windows and sliding doors. With panel sizes available in 11.5″ or 17″, you'll create a custom look that fits your home. Motorization provides adjustments at the touch of a button.