New Home Under Construction or Remodeling?
Don't let uncovered windows leave you uneasy in your new home!
What stage of the process are you in?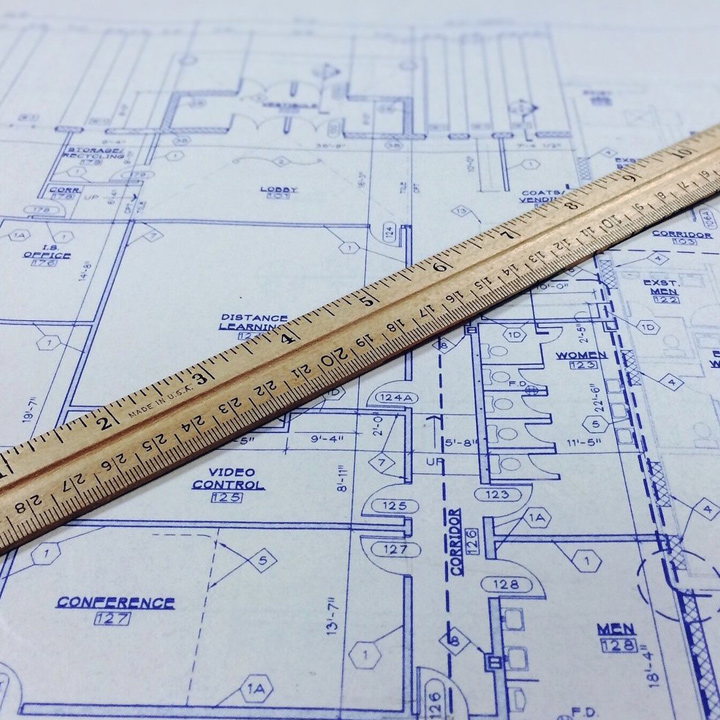 Getting Started
What's There to Think About?
The possibilities are endless with a new home build or remodeling project! But, without the correct window treatments, problems can arise. With bare windows, you could be woken up at all hours of the night, experience unwanted glare, feel uncomfortable that others can see into your home, and more.  The average lead time, from when the order has been finalized to the installation, is between 4-6 weeks. If you have an exact moving date, we can make sure your order is placed as close as possible to that exciting day!
How To Make A Decision?
With the large assortment of fabrics offered today, it's easy to style your home. Not only will they create an alluring frame, but add drastically needed lifestyle solutions. If this isn't your first time coordinating your home's look, you may have some favorites, but you should still see the new options! By your side, an experienced window covering specialist will be available, offering advice, showing inspiration, and sharing samples to view.
When Should We Start?
Have you looked at paint colors yet? That's the perfect time to also look at window treatment fabrics. Although you may have a type of treatment picked out, the fabrics add an important level of style. To see the whole concept, we can provide inspirational visuals and guidance. We're happy to meet for a design consultation to start the process! You'll love seeing the newest fabrics and features.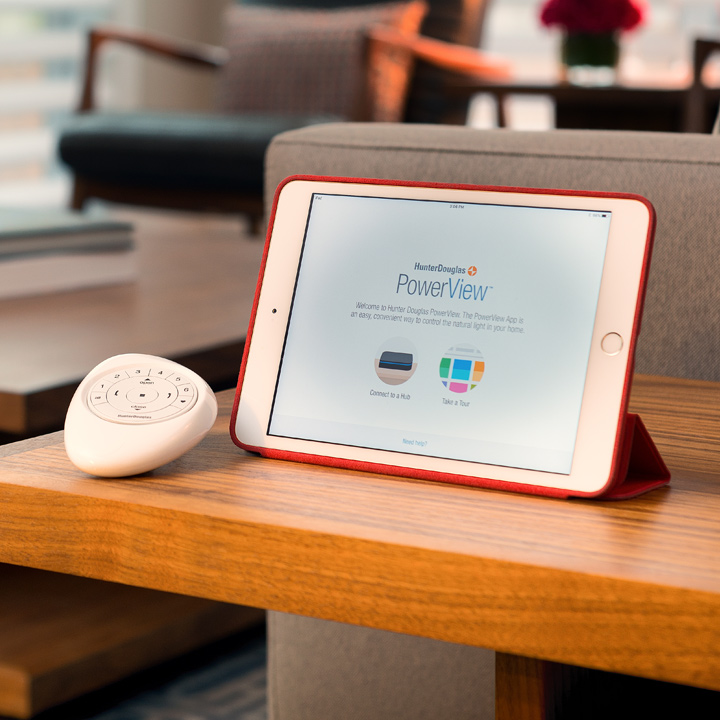 Smart Home
Automatic Blinds Pique Your Interest?
Smart home technology has released some great features you might be considering, including motorized shades. Did you know as part of the new construction process they can be hardwired? This saves having to use batteries for smart blinds, no longer having to change them every couple of years. Planning ahead to install motorized shades right away, will allow for an electrician or low voltage specialist to place the correct wiring into the groundwork of your new home, directly after the framing is complete.
Already Have Wiring?
All you need to do is tell us, and we'll send an automation consult to your home. They will verify if the current wiring can be used or if there is another solution.
Do They Work With Smart Homes?
What do the integrated systems, like Apple HomeKit, Alexa, Control 4, Google Home, Elan, and Lutron, all have in common? They are all available on the market–AND compatible with our Hunter Douglas smart shades. We specially train and certify our motorization experts to integrate your automated blinds with your smart home system. Not seeing the smart home system you use? Reach out to us, and we can verify if your automated shades will integrate.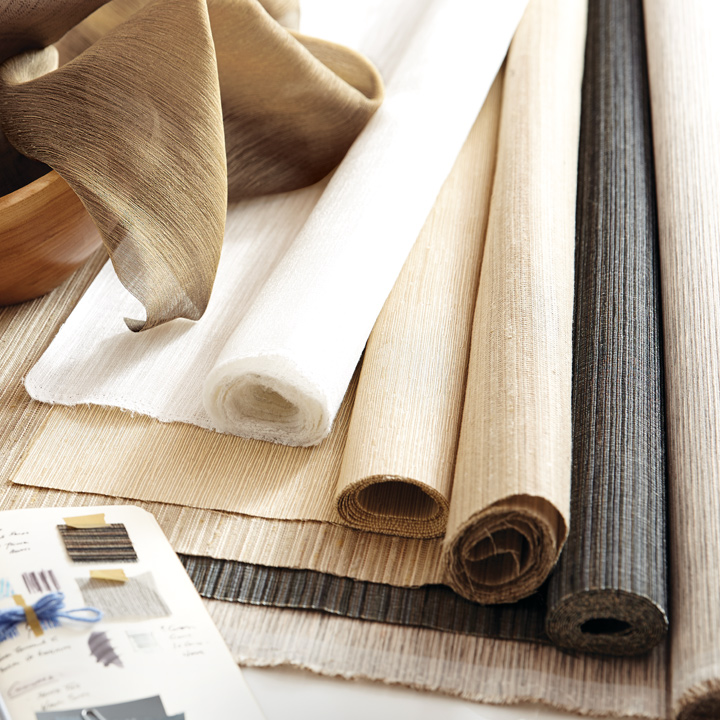 Selection
How Are the Functional Features Picked?
The features should be selected based on the needs of each individual area. In bedrooms, room darkening blinds are usually chosen to maintain privacy and to get a good night's sleep. In the entrance, many people select an option that brings in natural light, but also provides privacy. We will make sure each room and area is discussed and evaluated to provide the best solution for the lifestyle needs of your family.
What's Next?
Most often, during a new home build or remodel, final measurements can be taken once the mudding and taping of the framework is complete. It will seem like a long time until the completion, but we will be able to obtain the correct information. One of our design consultants can meet with you, or your contractor, in the home to take all necessary measurements.
A Custom Process
You will be guided gracefully through the process by a design consultant. This process is specialized to fit you. There are clients who prefer to order by priority of rooms. And some clients order all at once. We tailor the experience to your comfort.
Speak with a Specialist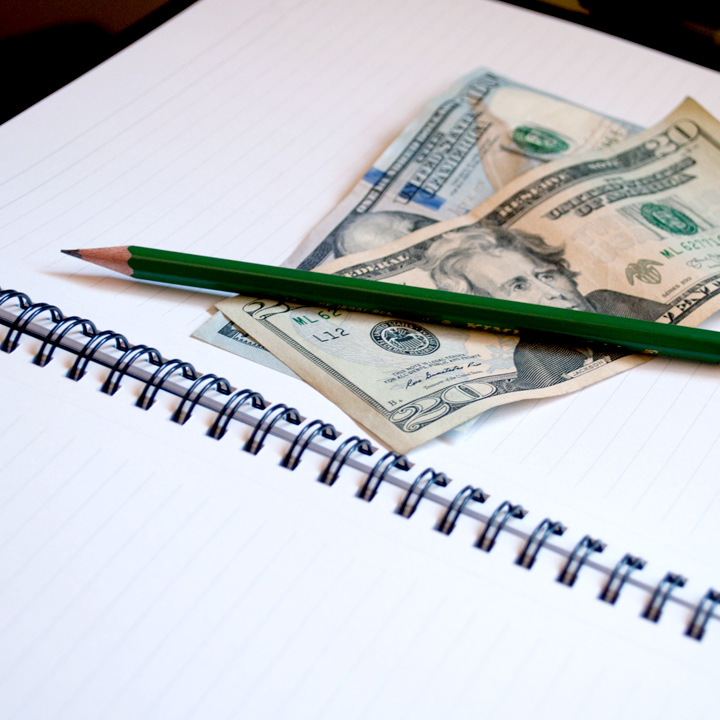 Budgeting
A Budget for Window Coverings?
Have you received a quote for window treatments in the past? Or perhaps this is the first one?  The suggestion to budget may come as a surprise, but in this industry, it's a reality. This addition is truly an investment, and it's important to understand the quality you'll be receiving, and why it will cost the amount it does.
Blue Sky Shutters and Shades will always do what we can to fit your budget, with the products and features we offer. Window treatment specialists can help alter and modify your order to meet your desired guidelines, based on preference and affordability. We don't want you to be stressed about the amount you're spending. We will help you choose the best window treatments for your comfort and budget.
Speak with a Specialist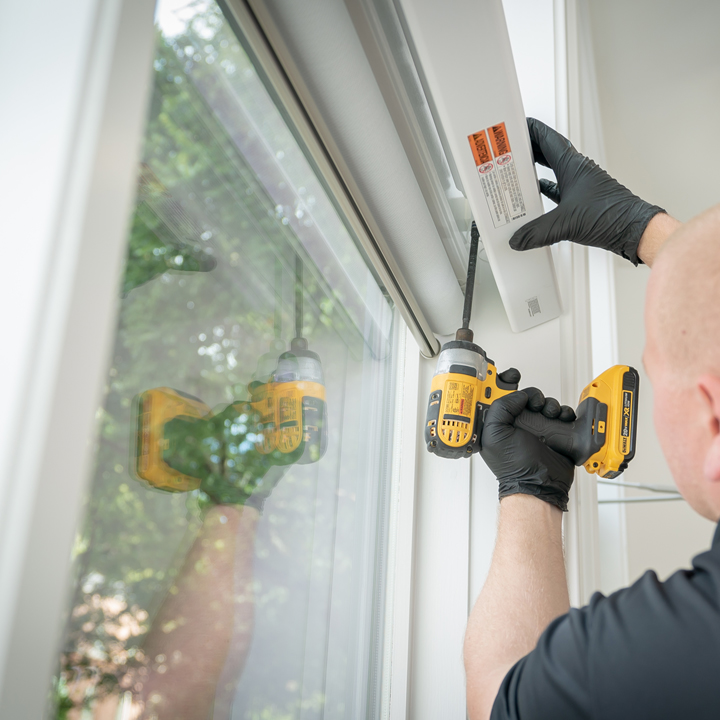 Finishing Up
Why Pick Hunter Douglas?
Hunter Douglas' products are of the highest quality, with incredible durability. We–as a company–recognize and appreciate that kind of value. You are putting your trust in us, and we do the same with Hunter Douglas. Features that will last for years, being used by our customers every day, is important. You deserve only the best. This is all in line with our company's mission.
Our Mission
At Blue Sky Shutters and Shades, we have a mission to offer high quality window treatments with immaculate customer service. We understand that building your dream home, or renovating your home, takes an enormous investment of time, as well as money. You deserve to have the best experience and the finest team by your side. We will use our proficient skills and quality products to finish your project, with style and function. You should expect nothing but the best.
Speak with a Specialist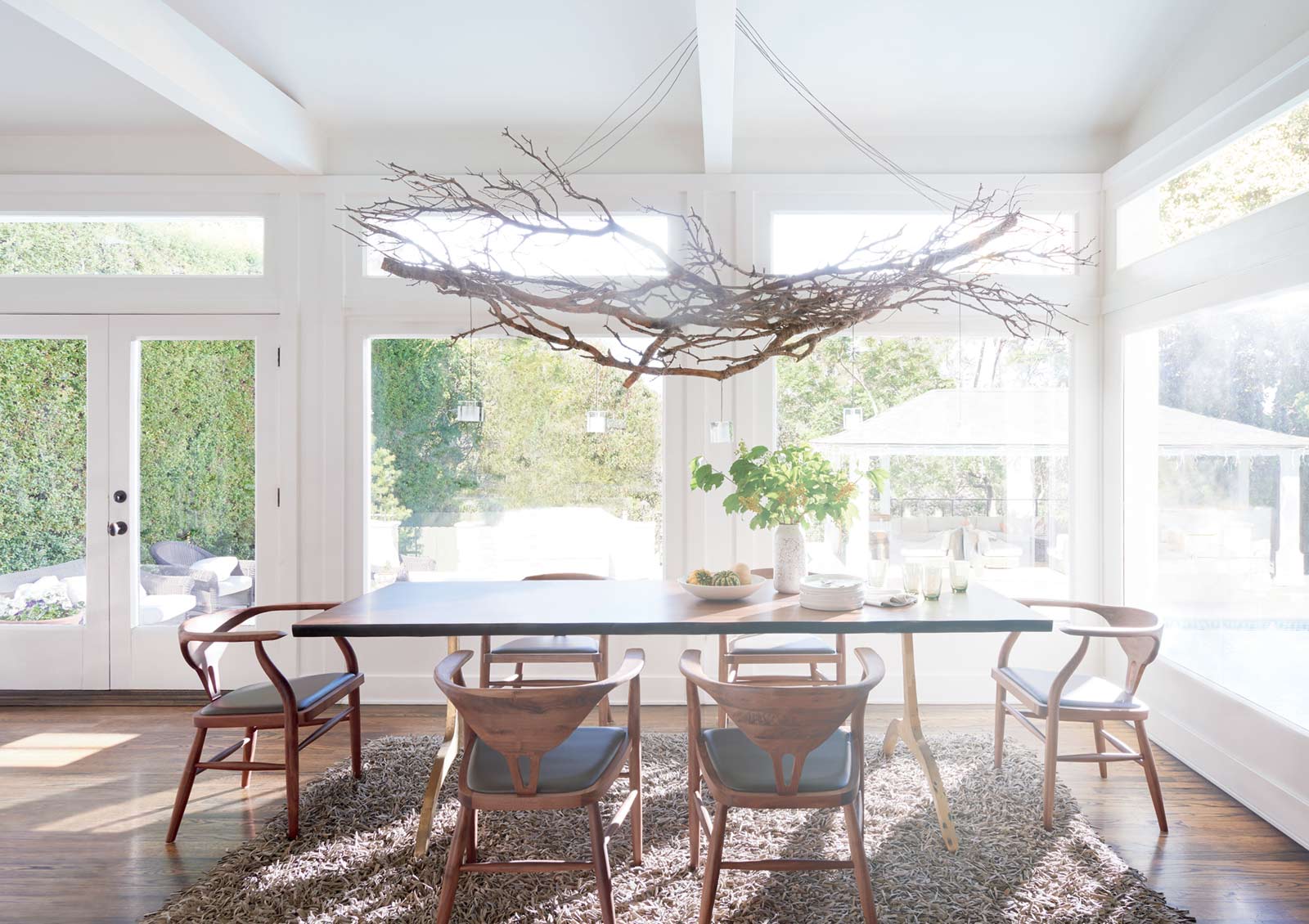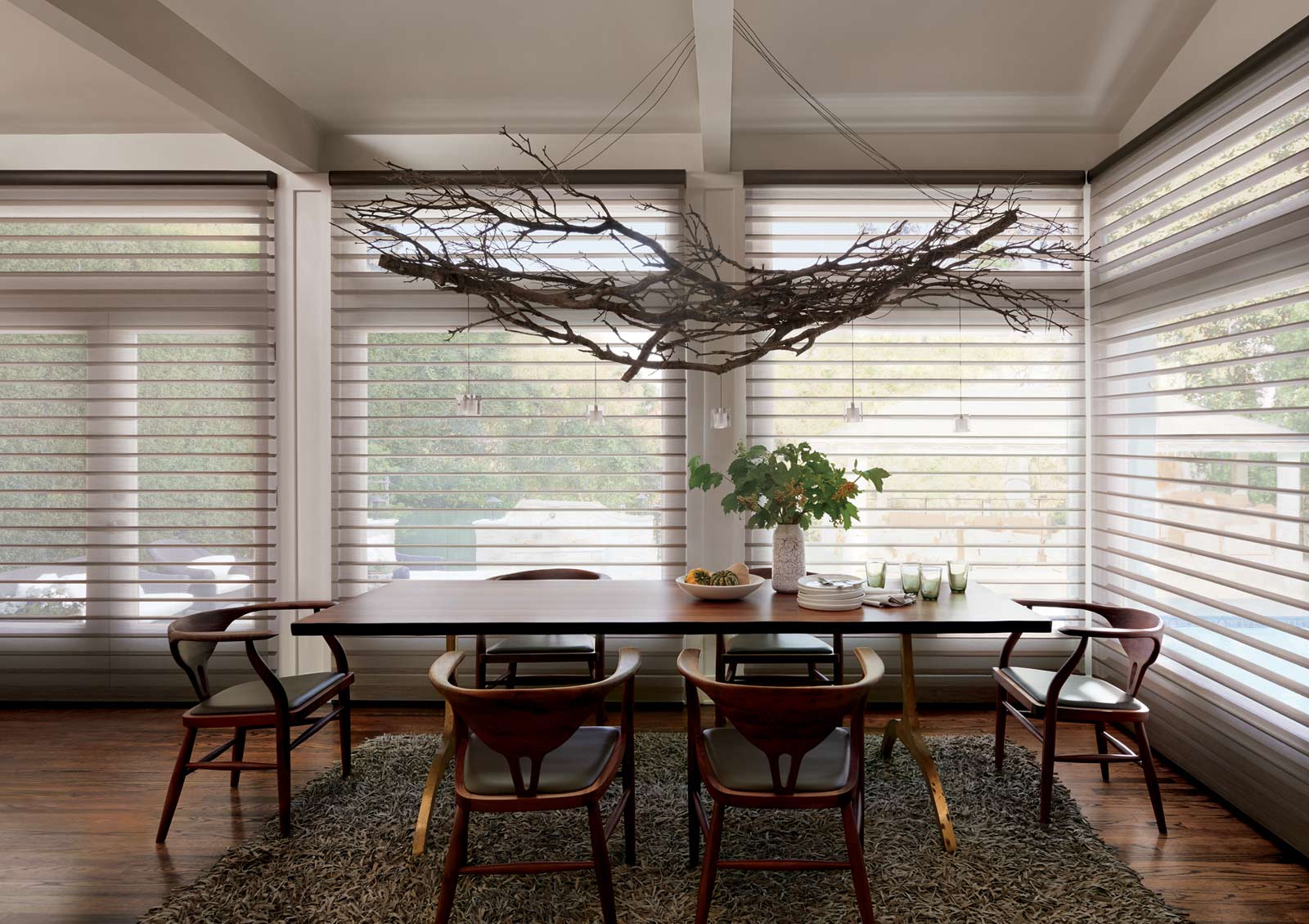 Silhouette® Shades & Design Studio™ Drapery