Have you been thinking of adding window coverings to your home? There are 9 types of window treatments out there–and you should get to know them better. Whether it's classic style you prefer, modern innovation, or a mix of both, we're explaining how they work so you can choose what might work best for you!
All 9 Types of Window Treatments
Often used for light control and privacy, window coverings can also add style to your windows. They are a great way to bring your personality to the look of your home. Take a look at the 9 categories…
Plantation Shutters
Custom Draperies
Roller Shades
Roman Shades
Sheer Shades
Window Blinds
Vertical Window Coverings
Woven Shades
Honeycomb Shades
Plantation Shutters
It's classic style that coordinates the look of your home. Plantation shutters adjust the light control and privacy with simple adjustments of the louvers. Often crafted of wood, vinyl or composite materials, they are a durable, design-centric way to get control. Choose to feature the front tilt bar for a more traditional look, or hidden tilt for increased view-through. Our Palm Beach collection even offers motorized shutters to adjust the louvers at the touch of a button.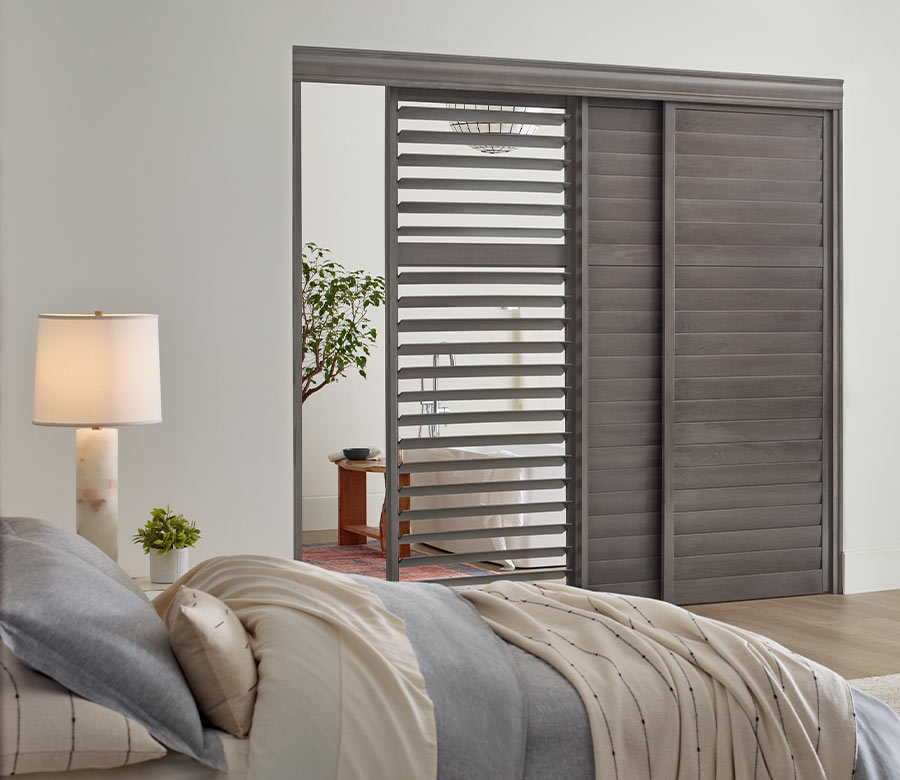 Custom Draperies
Flowing fabrics cover the window for control. Slide the panels to each side to open up the light and views. The secret is in the fabrics. They determine the amount of light blocked out or filtered through. Some fabrics have the power to block light entirely for room darkening, energy efficiency, and levels of sound. The fabrics you choose can set a beautiful scene that will enhance the design of your home.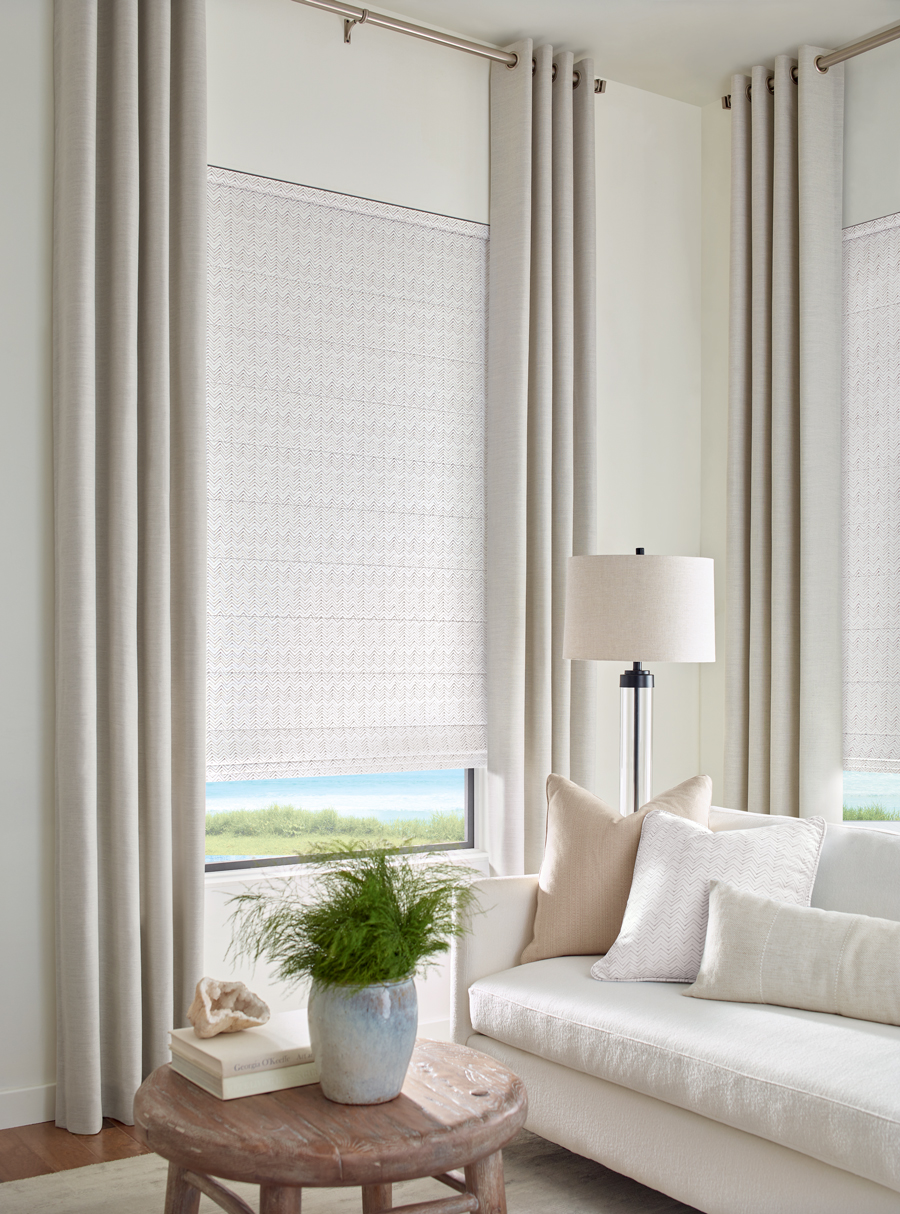 Roller Shades
One of the most popular types of window treatments, roller shades have a long history of simple function for blocking light & views, or opening up the room to natural light instantly. Today's roller shades have incredible options to extend that range of light control, with design savvy looks.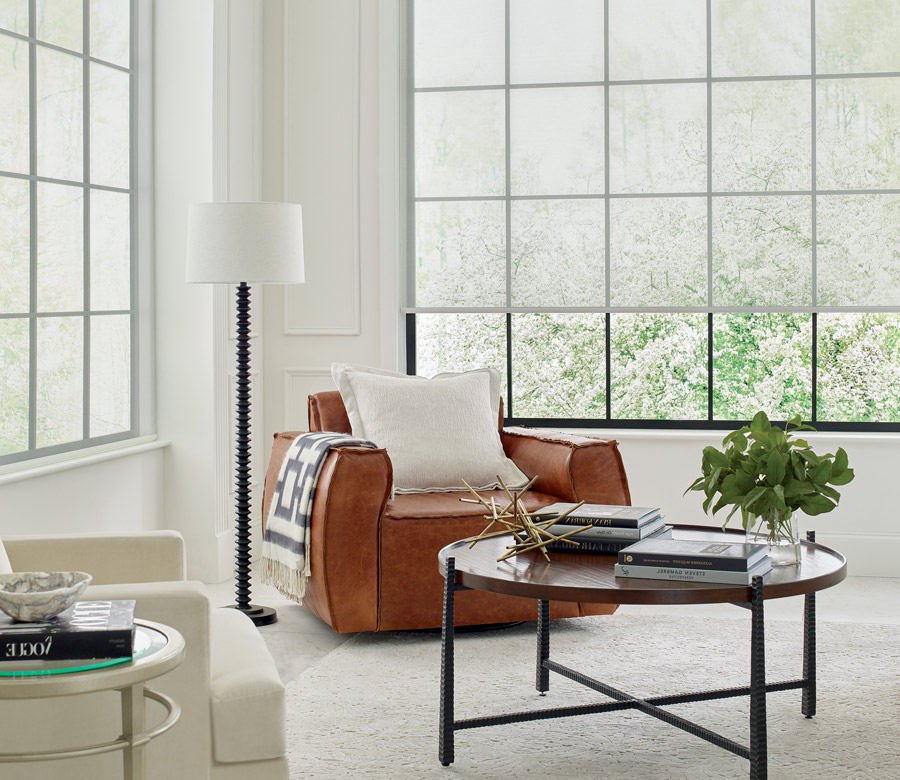 Roman Shades
Offering light control, energy efficiency and privacy since Roman times, these shades are one of most well-known types of window treatments. Roman shades feature fabrics that overlap and cascade down the window, gathering in folds as they rise. Another style is the flat front look, with structured design that lies flat against the window. These shades can gather, or roll up out of the way.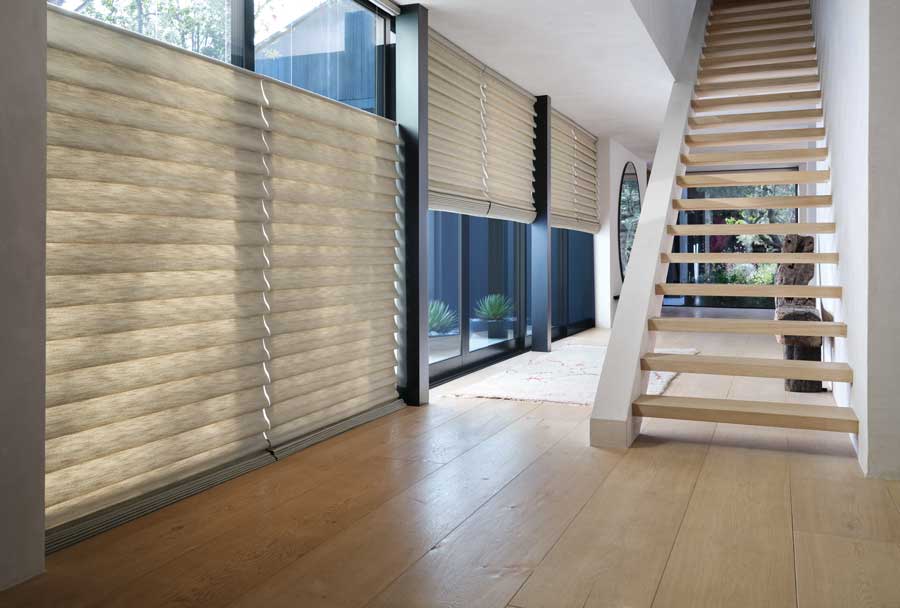 Sheer Shades
Marked with the characteristic of soft, filtered light entering the room, sheer shades come in many forms. Typically, there are vanes that can block additional light or add levels of privacy. The dramatic view through sheer fabrics is the winning factor here. Your home can enjoy reduced glare and UV protection while loving the landscape views.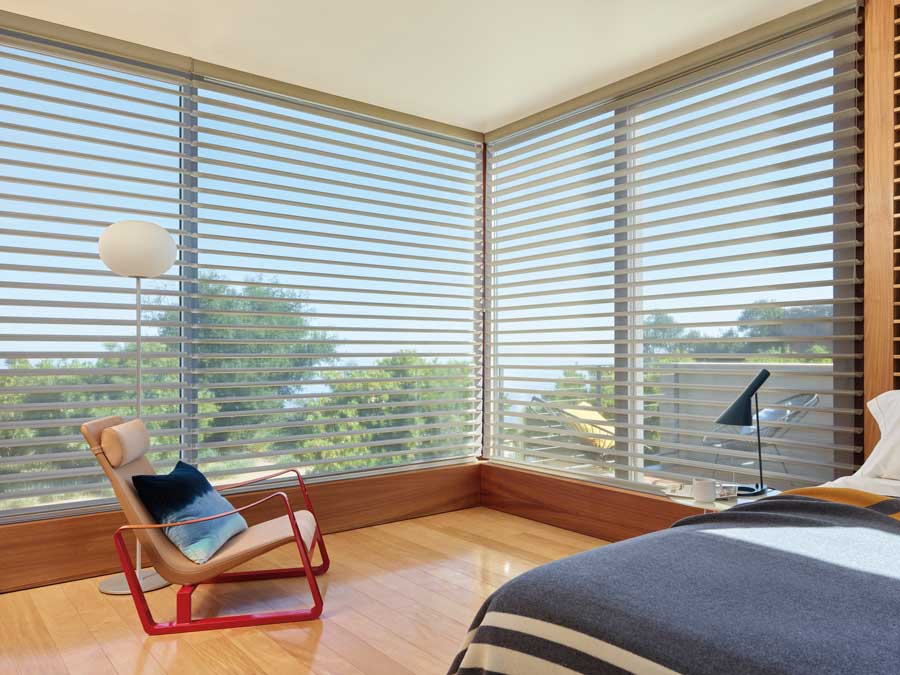 Window Blinds
Constructed of wood, metal or vinyl, window blinds features slats that can tilt to adjust the amount of entering light or levels of privacy. Today's innovations provide motorized tilt or cordless operation for safety & convenience. Beautiful design elements make these anything but basic.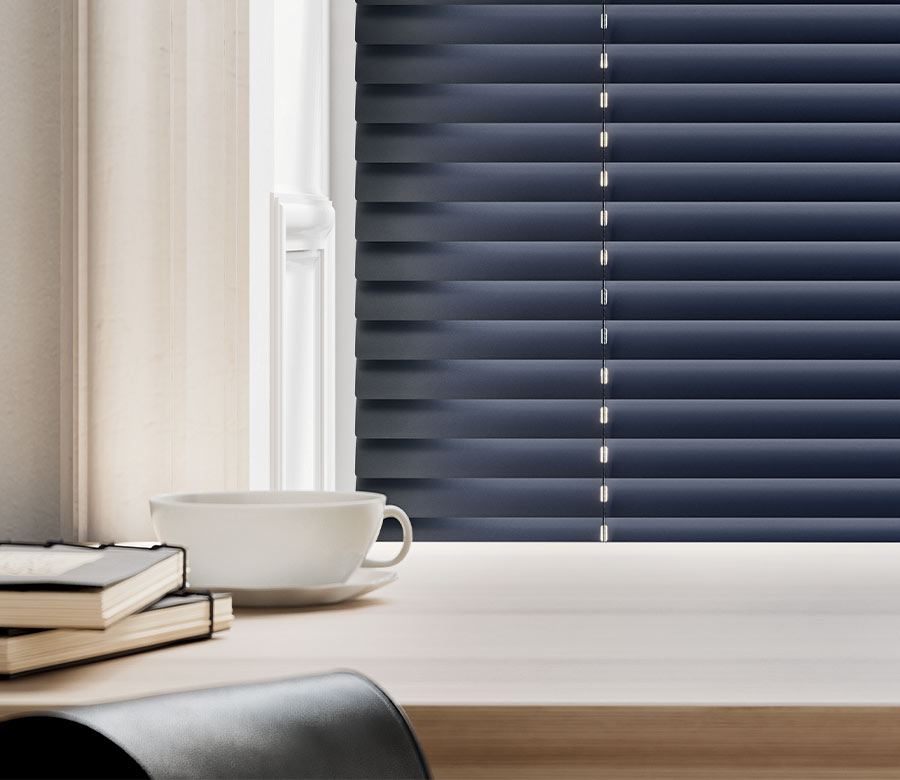 Vertical Coverings
When large windows or sliding doors need coverage, many homeowners turn to vertical blinds or shades. Available in a range of materials, like fabric, wood or vinyl, the sideways adjustments make them a perfect choice for getting privacy and light control in these spaces.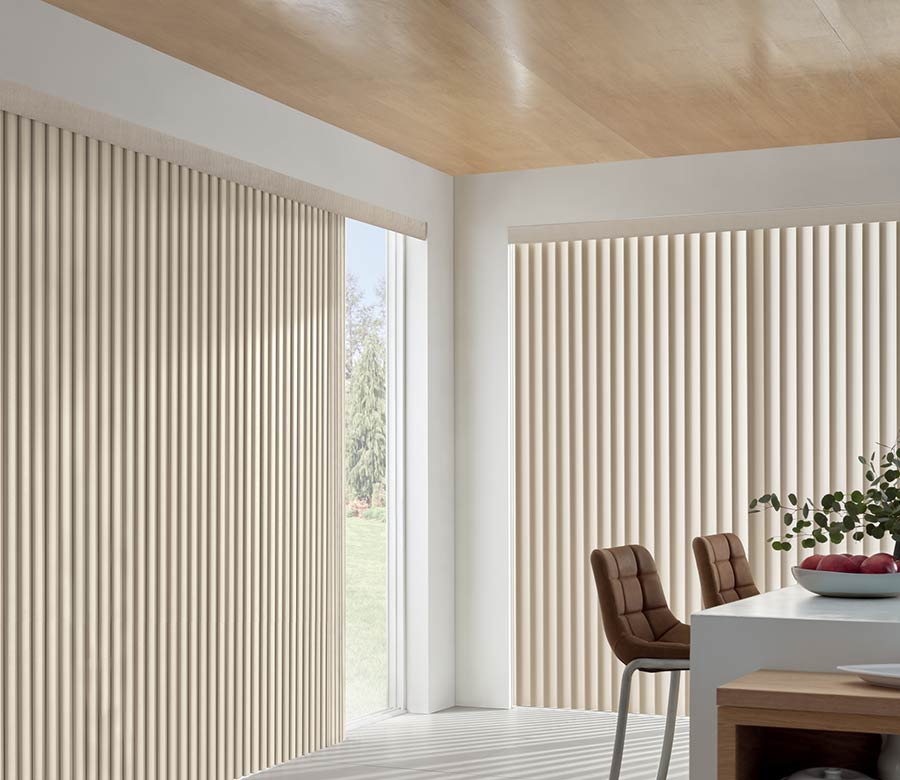 The innovation of vertical shades adds motorized control and options for energy efficiency to the list of features.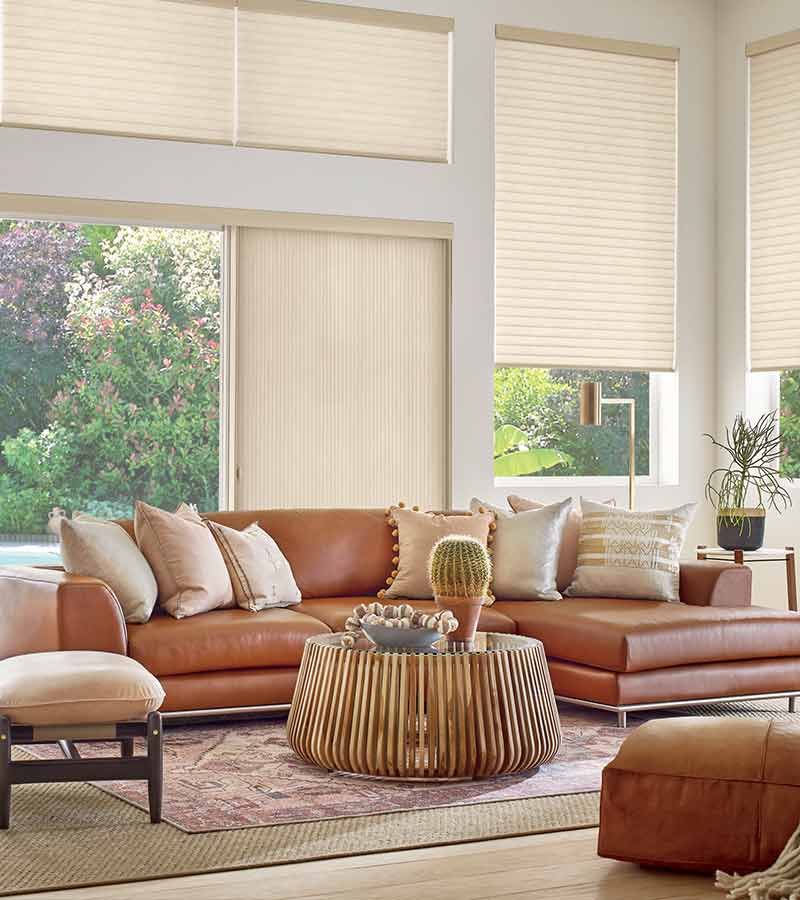 Woven Woods
It's the woven dimension of natural fibers that's such a wow factor with woven wood shades. From beautiful and elegant, to organic and earthy, these window coverings will easily set up your personal style to enhance the look of your home.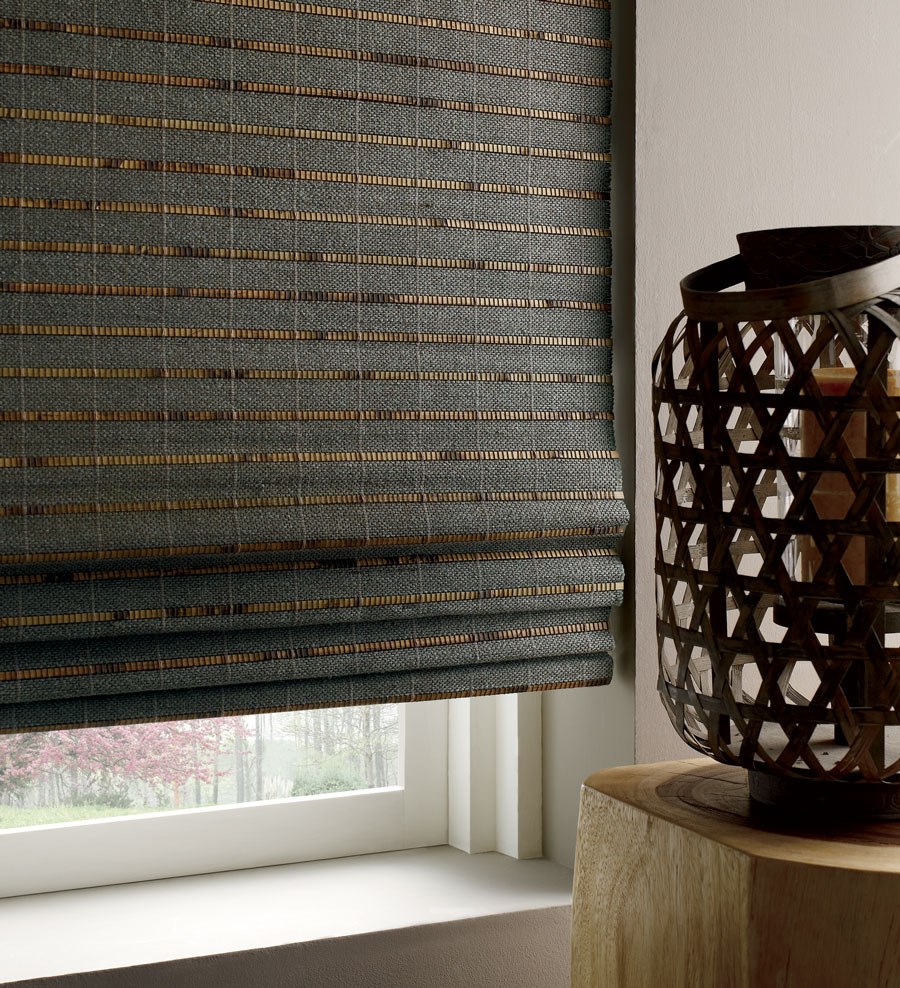 Adding features, like dual shades or motorized adjustments, make these shades more than just a pretty face. Get heightened function with a wide range of control.
Honeycomb Shades
Also known as cellular shades, the honeycomb structure creates pockets of air that insulate the window. An industry leader in energy efficiency, honeycomb shades increase comfort and decrease energy usage.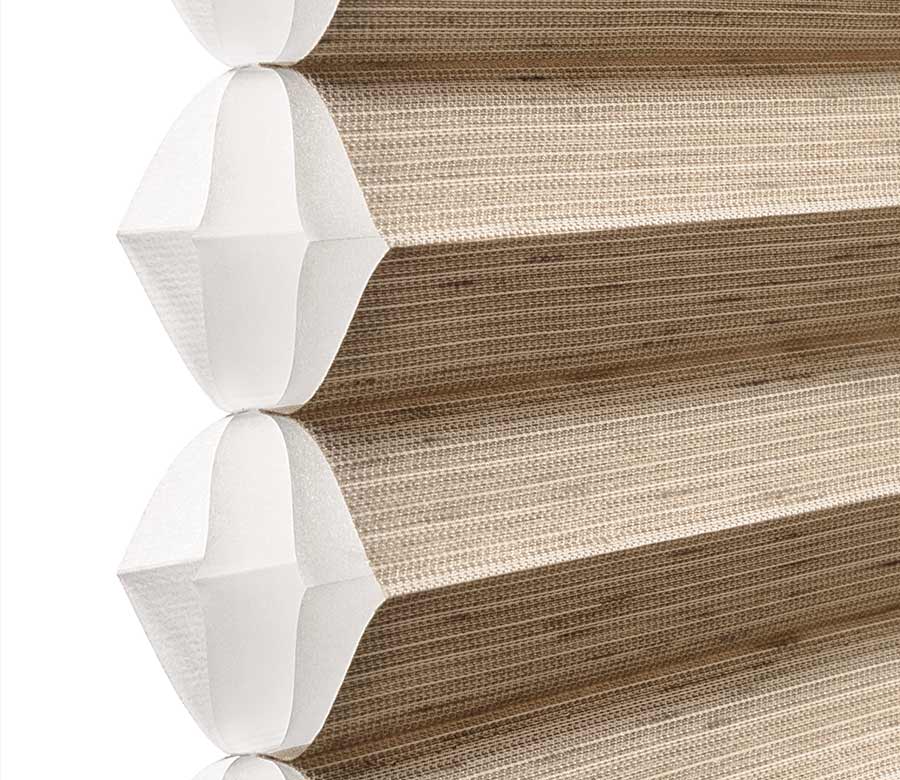 The beautiful detailing of fabrics make the uniform pleats an eye-pleasing design for the home.
At Blue Sky Shutters & Shades, we'd love to help you choose the best window coverings for your home. With all the different types of window treatments on the market, it's tough to know which ones will fit your home best. We'll help by showing you products you like–in your home, at your convenience. Get in touch for your FREE consultation.