Custom Roman Shades


A collection of beautiful fabrics is available in distinguished colors, patterns and textures to create the perfect look in your home.
Thousands of beautiful fabrics
Stacking styles available
Coordinate with draperies
Our custom roman shades tailor the window treatment experience. Finish the look with trims, tapes and valances for character and unique styling. These fabrics are available in 6 decorative pillow cover shapes and sizes, extending the same beautiful look throughout your space for specialty accents.

Back to products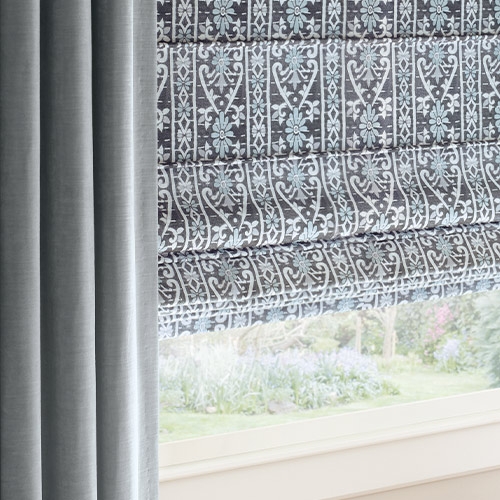 Coordinating Design
Create an exquisite look in your home with design elements that enhance the style & function. Custom roman shades can be paired with draperies for a stunning finish at the window. Roller shades are also available in this collection, allowing you to customize each window with the look you love.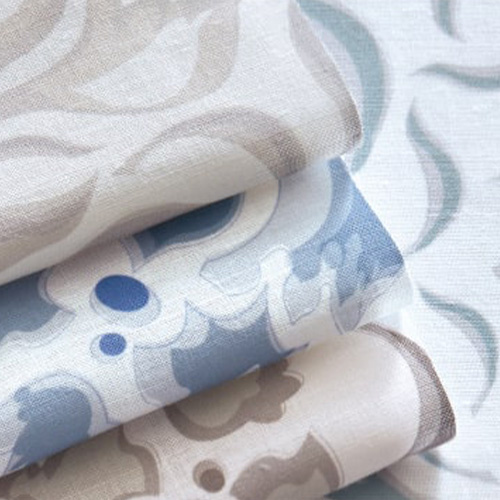 Fabric Options
Find gorgeous fabrics in on-trend colors and incredible patterns for a one-of-a-kind look. Today's most sought-after fabrics, from silks and velvets, to linens and textures will allow you to design your home with our personal style. Fabrics are available for pillow accents.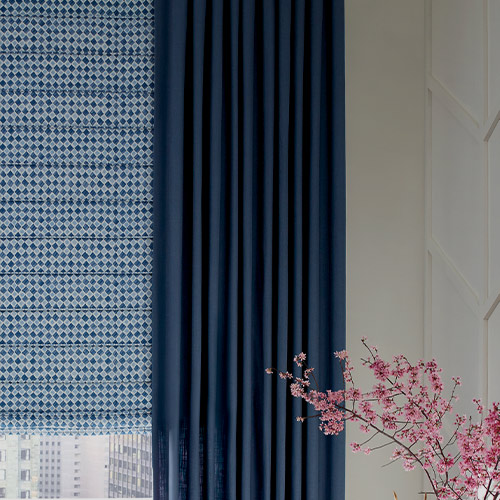 Light Control
Enhance the light control in your home–even further–with an optional liner for your custom roman shades. The fabric liner can feature light-filtering or room darkening opacity, increasing control over individual windows, while your home retains a cohesive look in design.