Have you ever wondered which of our window solutions are favorites in the Reno area? Today we're bringing you a list of our top 5 most popular window solutions and how they can benefit you within your home! These are the top selections in our local area, and we can't wait to introduce you to them all. Here's the lineup…
#5 Tilt Turn
Tilt turn windows offer a unique style and different applications depending on their position. It's no wonder they need their own unique window treatments! Tilt turn treatments are a revolutionary design, created for light control and convenience–without getting in the way of the different ways the window tilts and opens.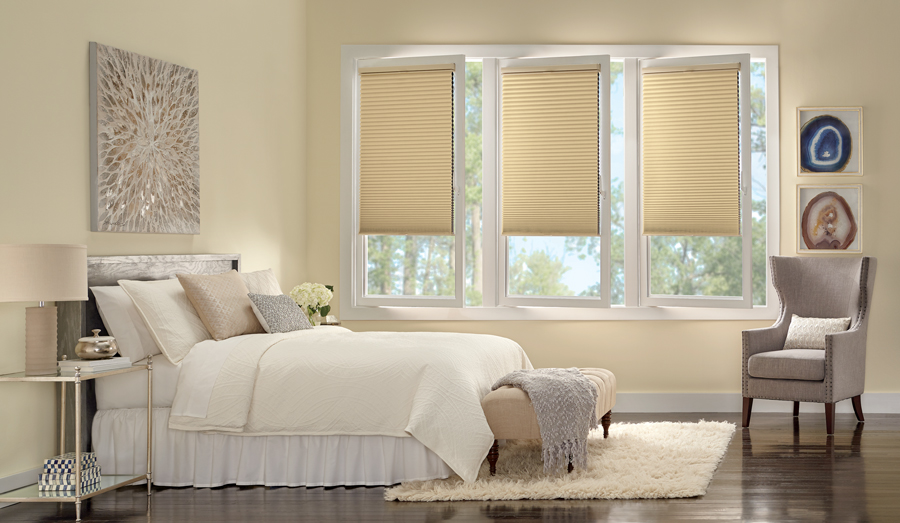 #4 Glass Doors
Have you been enjoying your patio lately with this beautiful weather? Summer and fall make for some great evenings spent outside. And, even when you're inside, glass doors help to bring some of that beautiful outdoor atmosphere indoors as well. However, on the interior of your home, you can sometimes crave a bit more light control. That's where glass door shades come in! They allow for complete function of the door opening and the handle turning, but add in that light control you desire.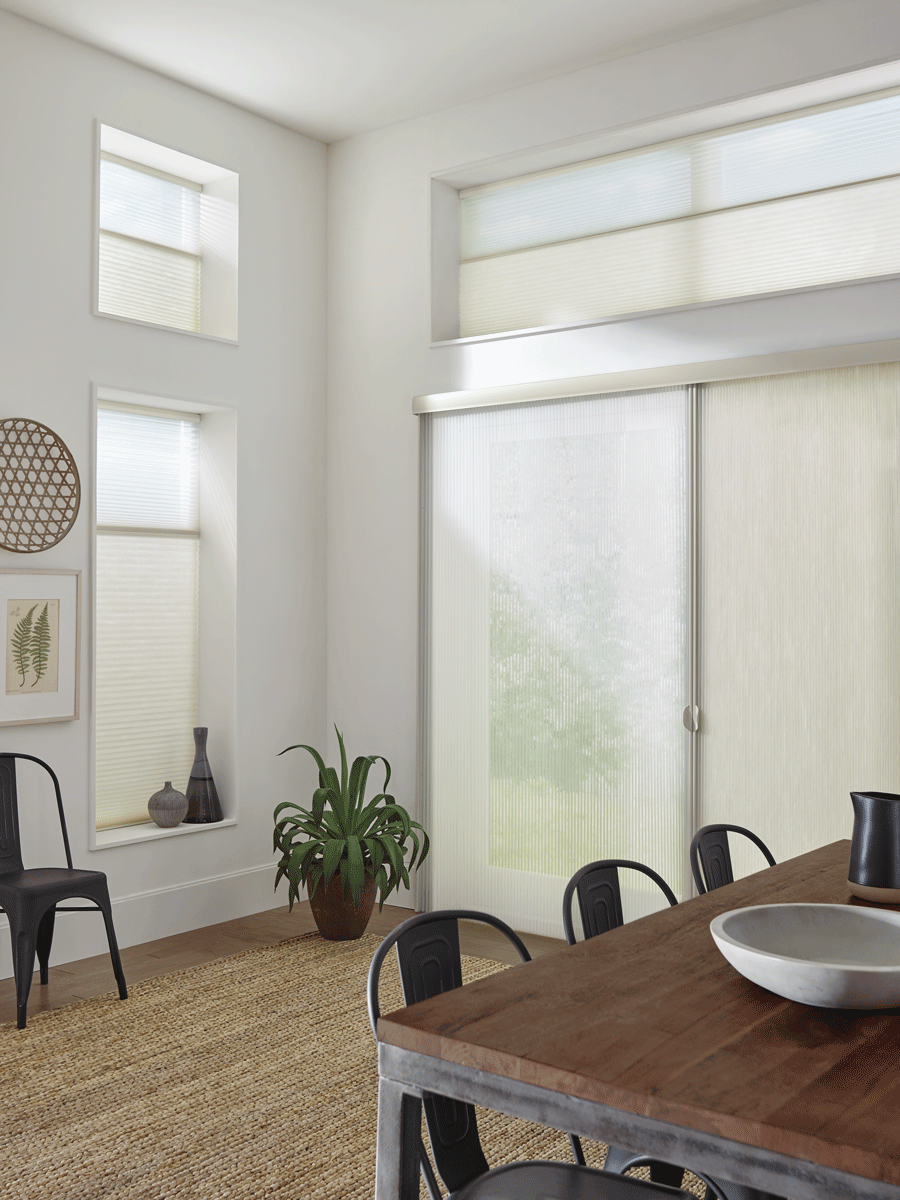 #3 Large Windows
It's no secret how stunning large windows are! Whether they're wall to wall or floor to ceiling, they add a stunning and peaceful element to any space. Our large window treatments will allow you to enjoy the view and soak up the sun when you please, while also ensuring you can have lighting control and privacy when you'd like.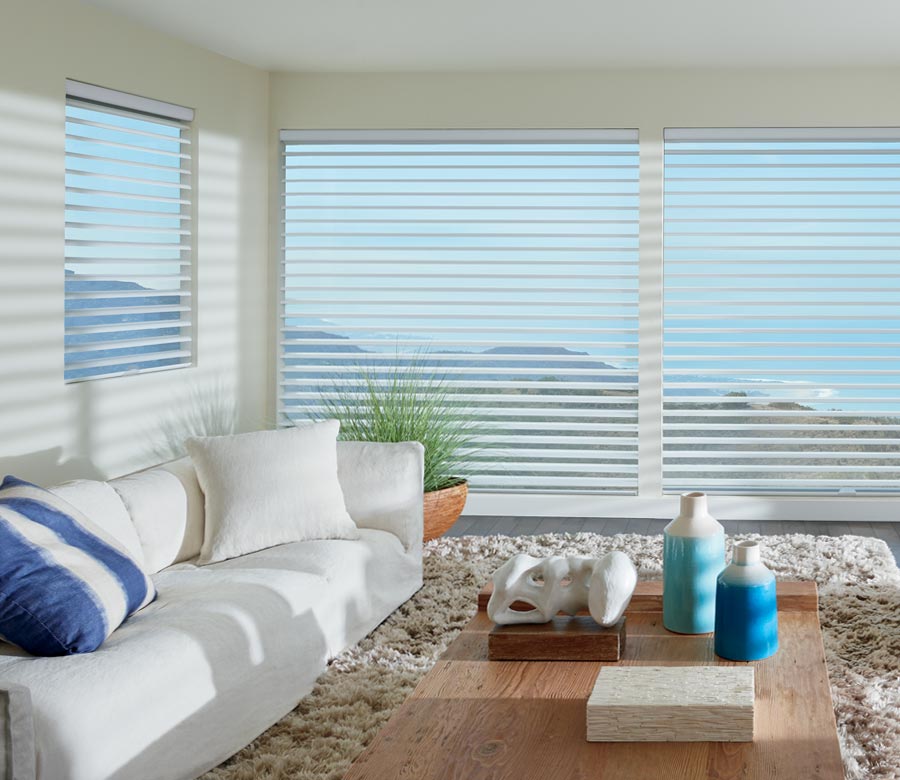 #2 Motorized Treatments
Motorization and window treatments are one of the best things you can do to add convenience to your day and simplify your home. You can program them to work well–with both your schedule and the natural light entering–to maximize light control, privacy, and energy efficiency all in one!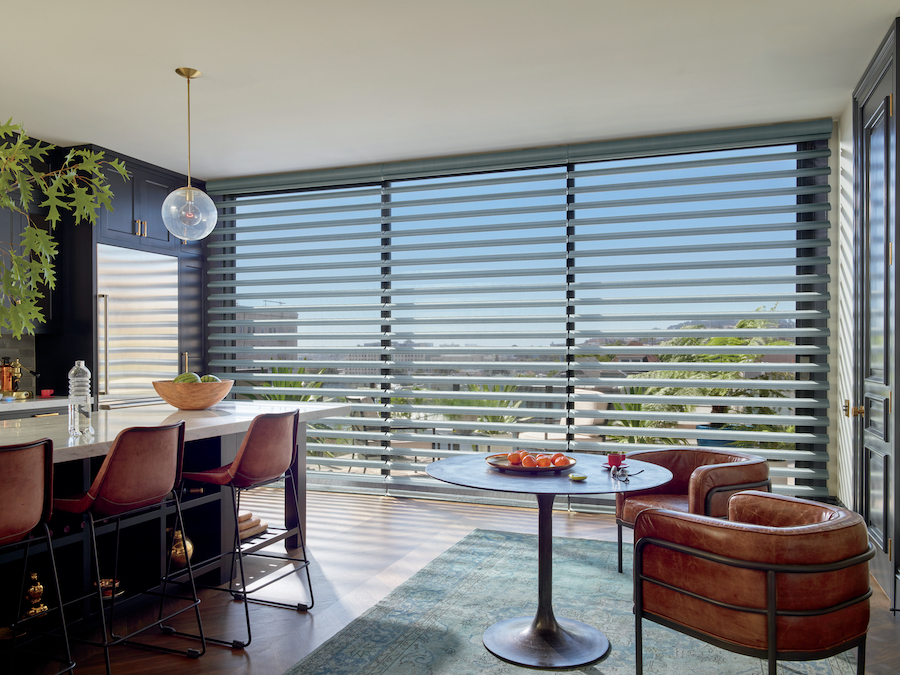 #1 Top Down Bottom Up
Topping our charts are top down bottom up! Do you think it's the desert sun that draws people to this type of shade? These shades give you the best of both worlds. With them, you can let the natural light pour in at the top of the room, while blocking it at the bottom to avoid harsh glare and UV rays. You get all the benefits while retaining your privacy and temperature control.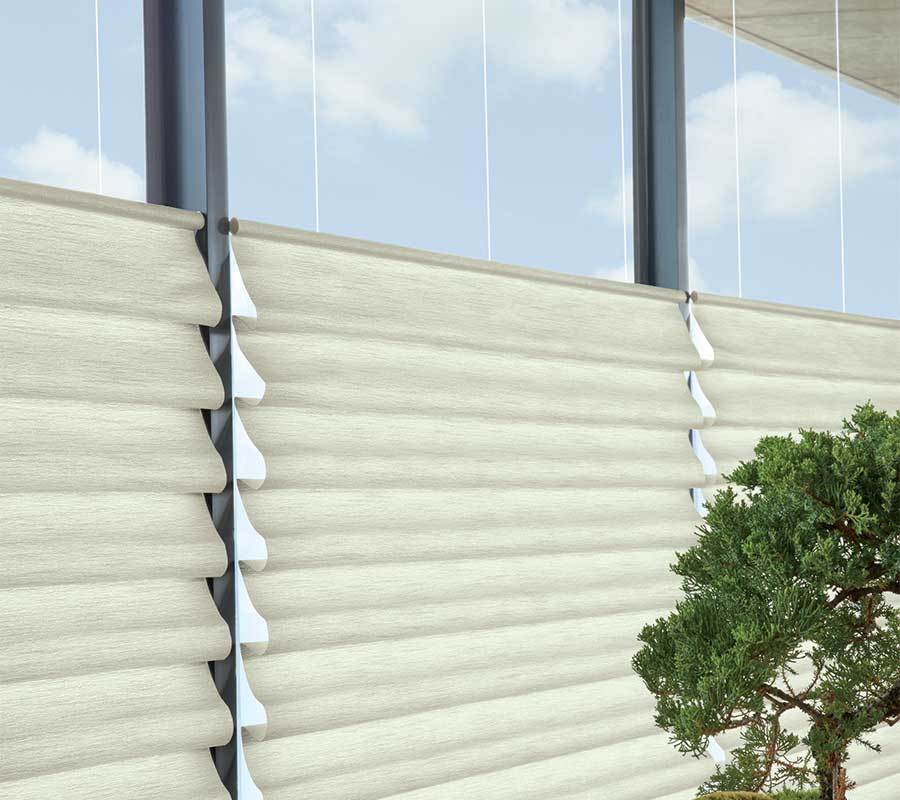 The Most Popular Window Solutions…Which is Your Favorite?
Which of these treatments sounds like it would benefit your home the most? With any of our solutions, you can say "hello" to more convenience, style, and function when it comes to your windows! Contact our team here at Blue Sky Shutters and Shades today for your FREE consultation.