It's finally here. The upcoming color palette 2022 has been unveiled by the Pantone color experts. We can't wait to see all of the trend forecasts, bold looks, and strong statements come to life in the months to come. Ready to dive into it all?
Watch the Evolution
Over the years we have seen traditional pairings of red, black, and white get reimagined. But this year, it's getting a total renovation. Bold, sassy shades get thrown together in a way that's completely unique and full of life. Just check out this patio and the hot pink hue on the exterior door. Combined with the warm tones of wood and light gray, it becomes the power punch of this space.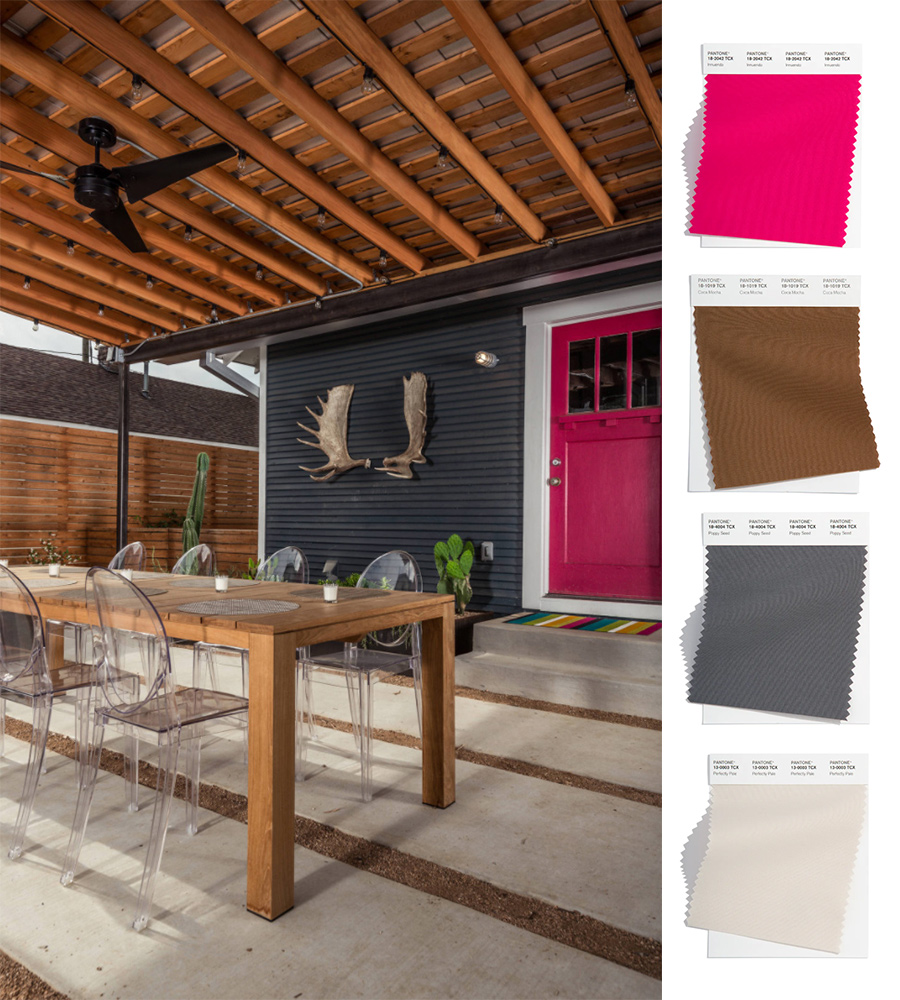 Style Showcase
Love it or hate it, it's so fun to see the risks that designers take. Especially when the outcomes they achieve with colors used in non-traditional ways are dynamic. Take this kitchen for example. This gossamer pink shade joins an enchantingly soft green for a chill vibe that cools everything off. Then, suddenly, the red accent in the lighting cranks the heat back up. Just a reminder that all the rules are allowed to be broken.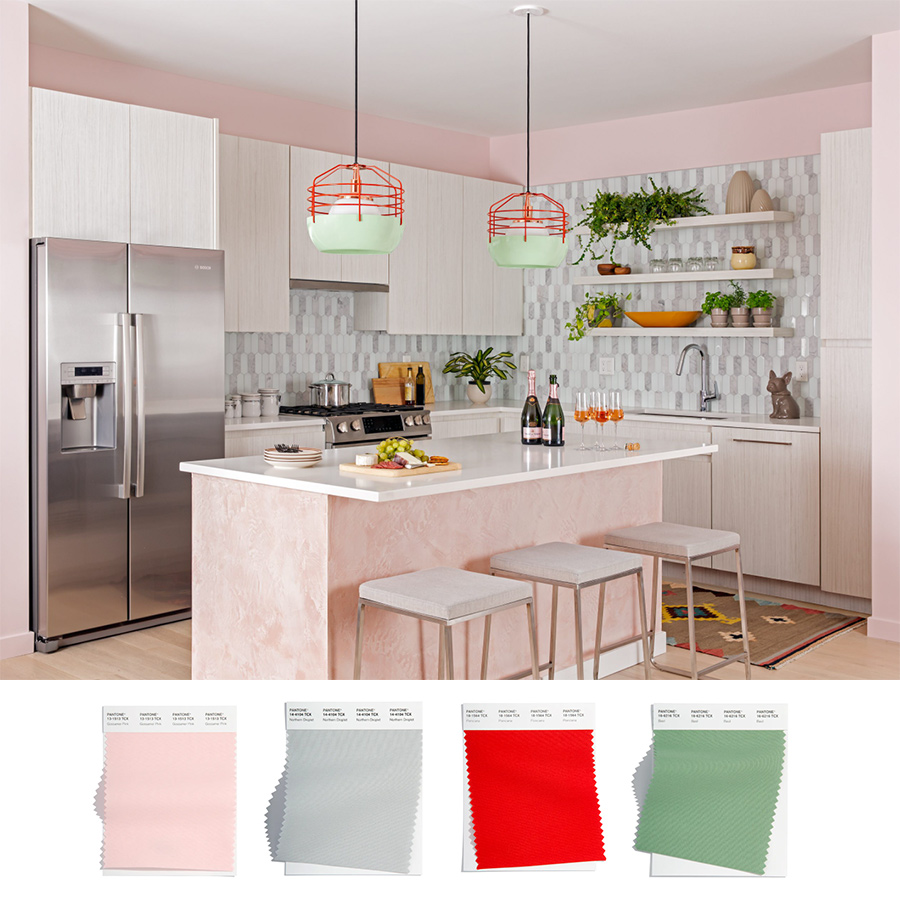 A Color Oasis
It's no lie that one of our favorite shades at Blue Sky Shutters and Shades is, well, blue! The upcoming color palette 2022 features luxurious jewel tones and fun cotton candy blues for any project, space, or mood. Plus, we get the added bonus of neutrals coming back to play a major role in creating cohesion while also standing on their own. Pairing your favorite color with a neutral is a win in our book.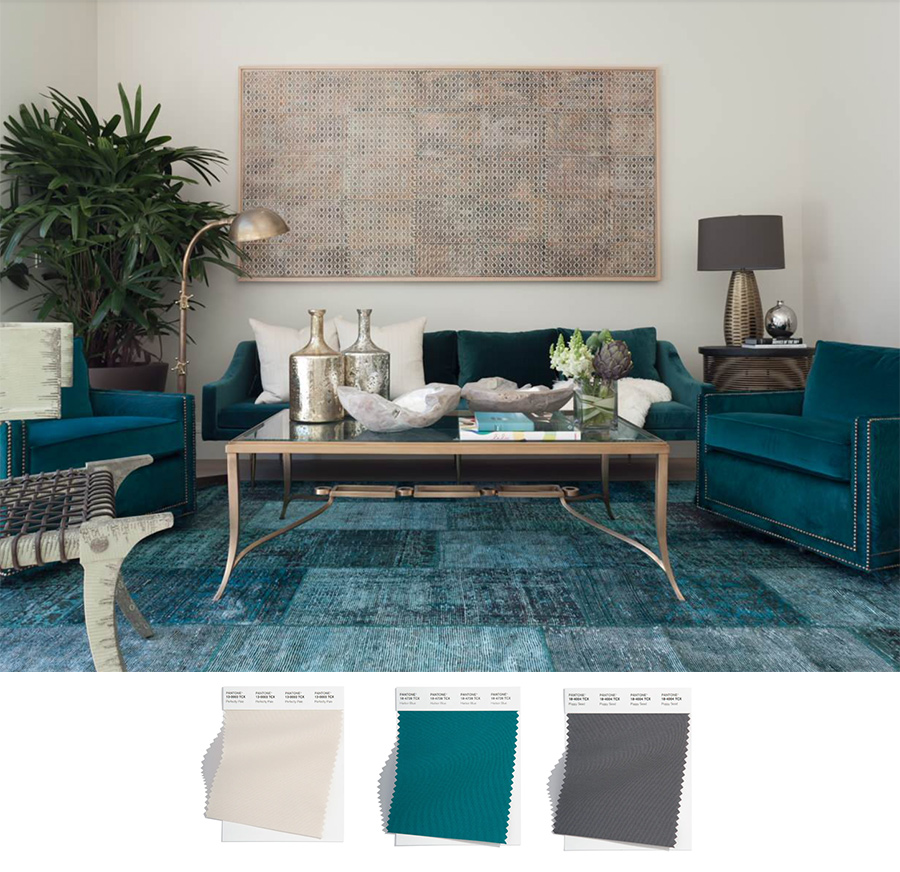 The New Kitchen
With an increased interest in utilizing the spaces in our homes for work, leisure, and recreation we've seen a whole new focus on the designs in the kitchen. Sure, a white kitchen will always be in style. But, what about taking a leap into new territory with soft blue, matte black, or spicy red cabinets? More than ever, kitchen spaces are taking a turn down a more adventurous road and with so many options available. Why shouldn't they?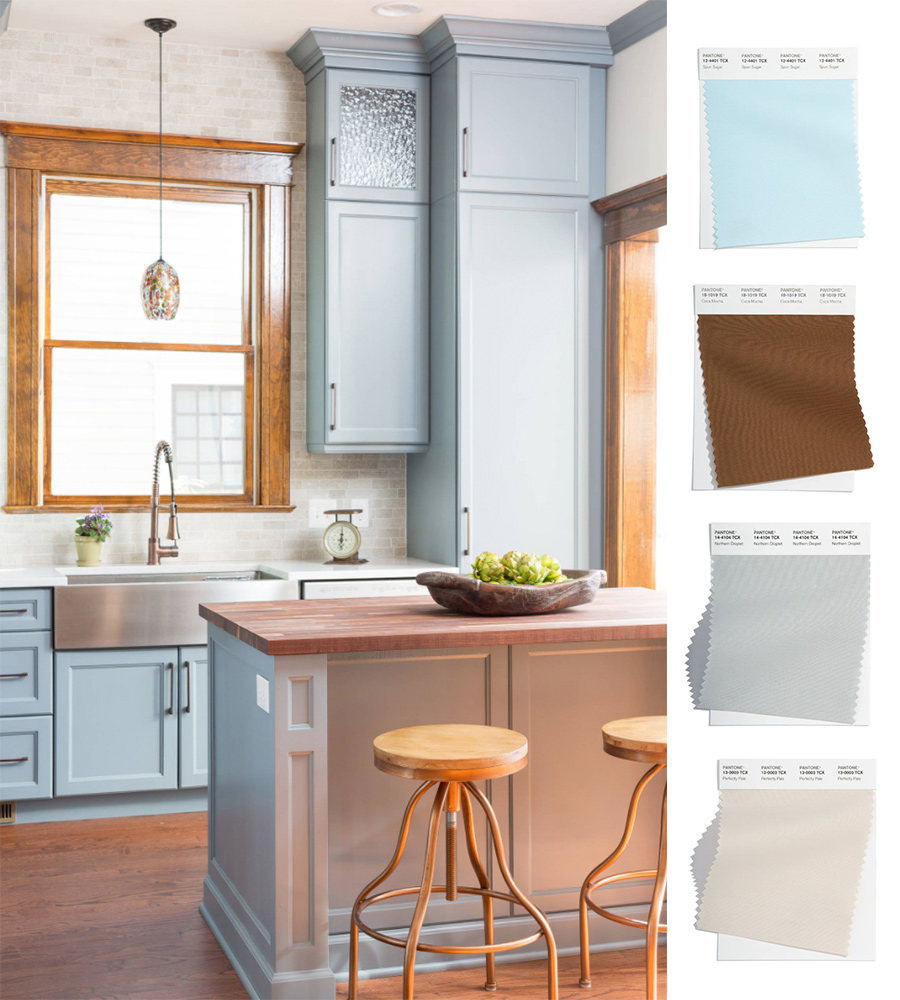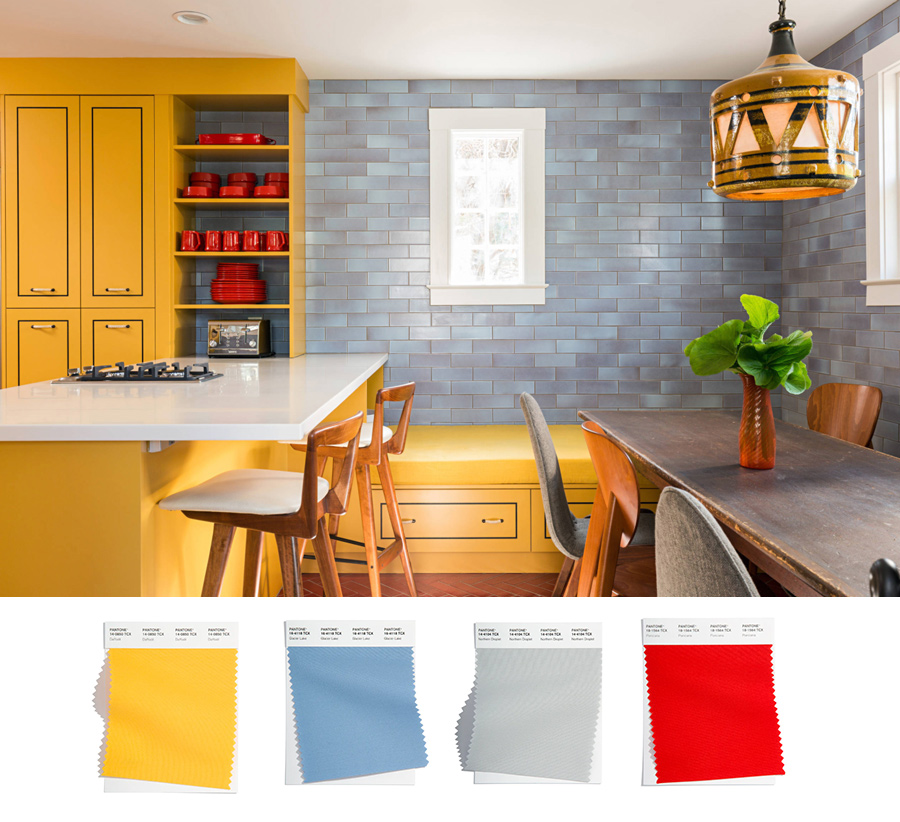 Keeping It Chill
Whether you're looking for something ultra-modern or low-key and rustic we love the capabilities to create a relaxed, playful atmosphere within the upcoming color palette 2022. It's time to get refreshed and revived in your space without getting too serious.
Blue to the Rescue
It's exciting to see the different facets and personalities of color. One minute they can be dark, moody, and intense. And the next? They're playful, bright, and energetic. With blue, there are so many avenues you can go down, but we seriously love the shade Skydiver, a rich hue with undertones of green. This dining room benefits from its sophisticated feel and paired with warm wood accents, and greenery, it comes together in a beautiful way.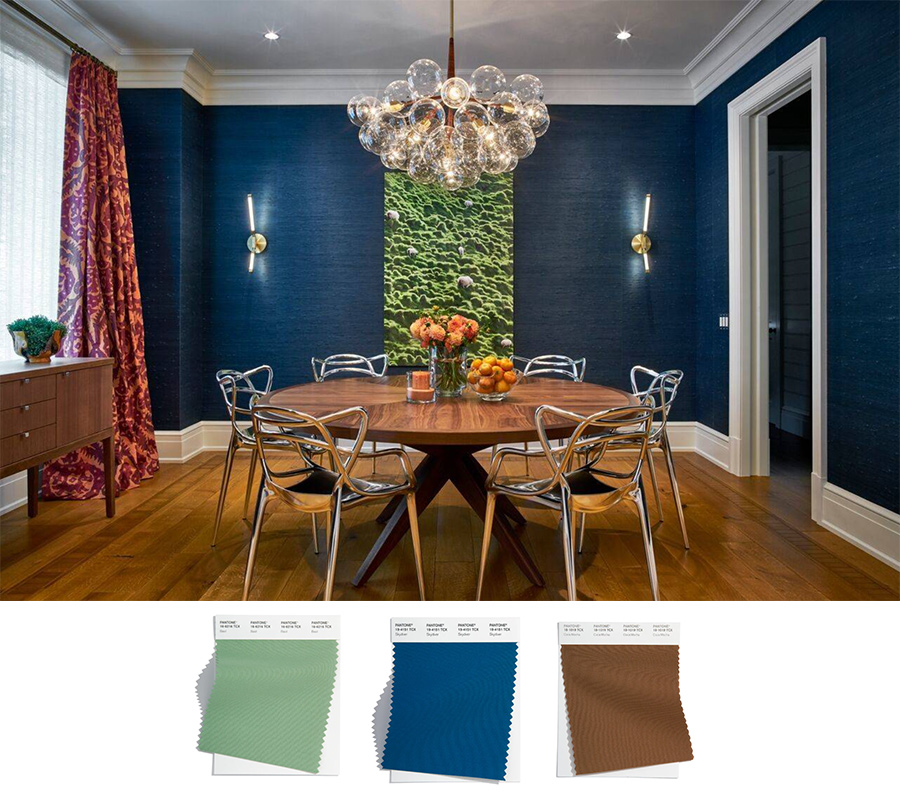 Showcase your Style
In today's culture, being yourself is more important than ever. Representing who you are in the design aesthetic and choices you make is vital to your well-being. Choosing colors that bring you enjoyment, excite you, and create happiness in your life is key. It's time to dream up all the fun accent pieces, artwork, and lighting that will make your space as unique as you are!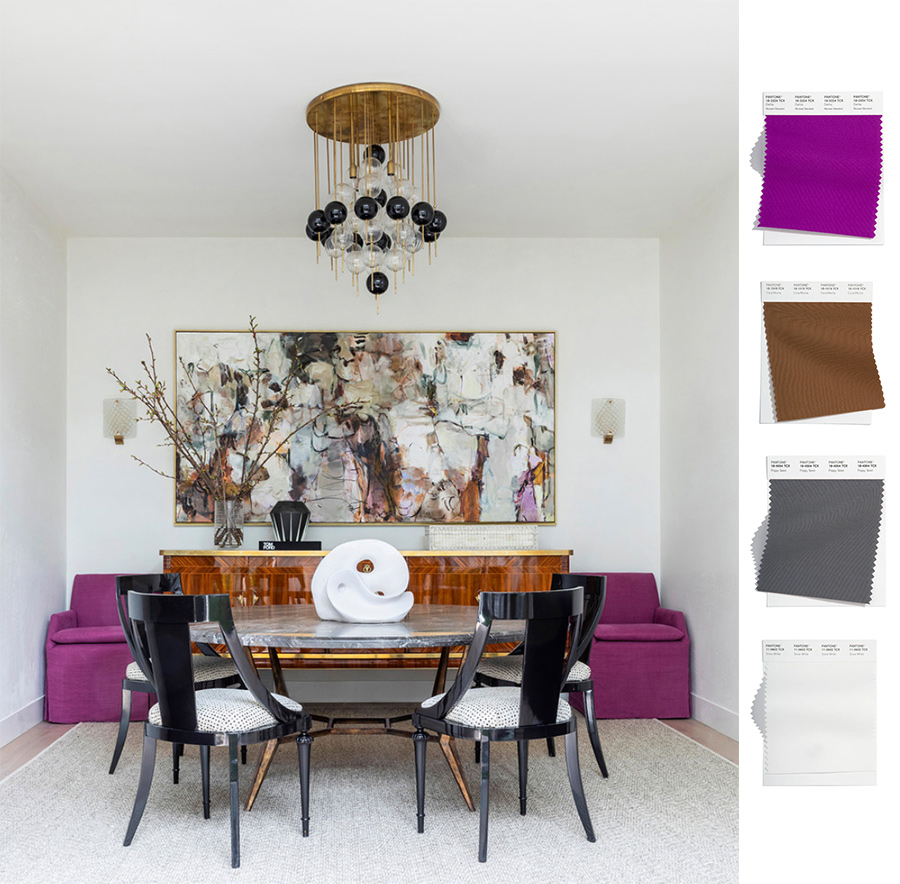 Showcasing the Upcoming Color Palette 2022: Which one is your favorite?
At Blue Sky, we love color. And it's fun to see all the ways that color combinations are being utilized in new ways, spaces, and forms. Maybe you want to paint your kitchen ceiling pink or choose some new shades for your bathroom. Whatever is on your to-do list, we are here to help you get there. Ready to get started? Contact our team for your FREE consultation.