When you first walk into your home, you deserve that "wow" feeling–each & every time. Along with that, it's important to have a comfortable and welcoming space, for you and your family and any visitors that you host as well. Today we're diving into entryway inspiration, covering both inside and out…
Clean & Clutter Free
One simple way to take your entryway to the next level is to limit the amount of "stuff" right inside the door. This goes for furniture, decor, and personal items alike! A simple console table and some storage for shoes, a few pieces of decor, and a clutter free zone goes a long way.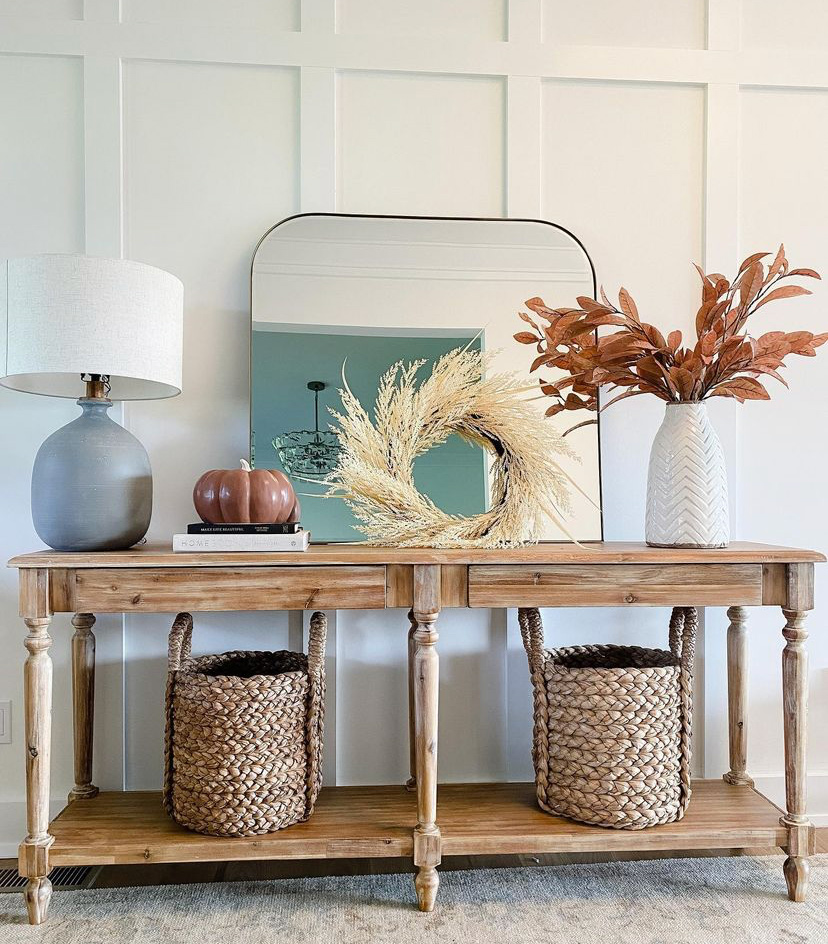 @Mywesttownlife over on Instagram has the ultimate entryway inspiration. Just look with awe at the stunning, yet functional, space they've designed! The styling includes textures, layers and colors–just enough to give this entryway the "wow" factor, yet not too much that it overwhelms the eye. We love how simple elements & colors can be added or changed out with the seasons.
Large, Airy Spaces
An open concept home or entryway is often a sought-after design choice. However, they come with their challenges as well. Styling a large, blank canvas can be a bit tricky at first! Don't fret, we're here to help. Our main tip is to not overdo it, not every inch of wall or floor space needs to be covered. Oftentimes, less is more.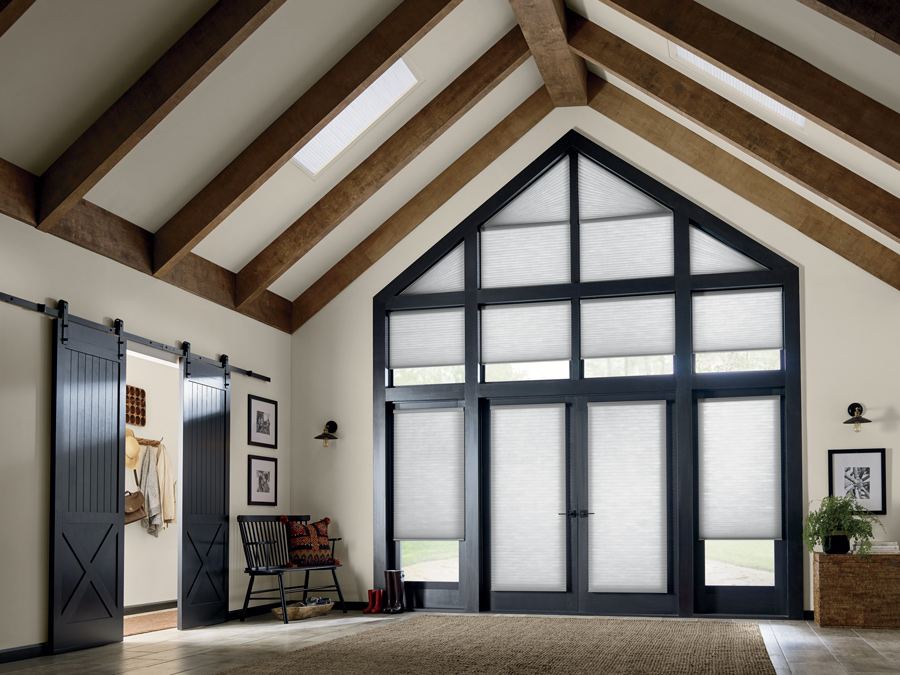 Sticking to simple furniture choices and window treatments that look good, both inside and from the front yard, are a great place to start. Automated window treatments add style, convenience, and function to any space.
Ideal Window Coverings
From the moment you enter your home, even your yard, the window treatments you choose will stand out. The right coverings will help to elevate your curb appeal even more as well as create the personalized atmosphere you want within your home. 
Both style and function come into play with the right treatments: 
Light control

Additional privacy and security

Custom Style that fits your preferences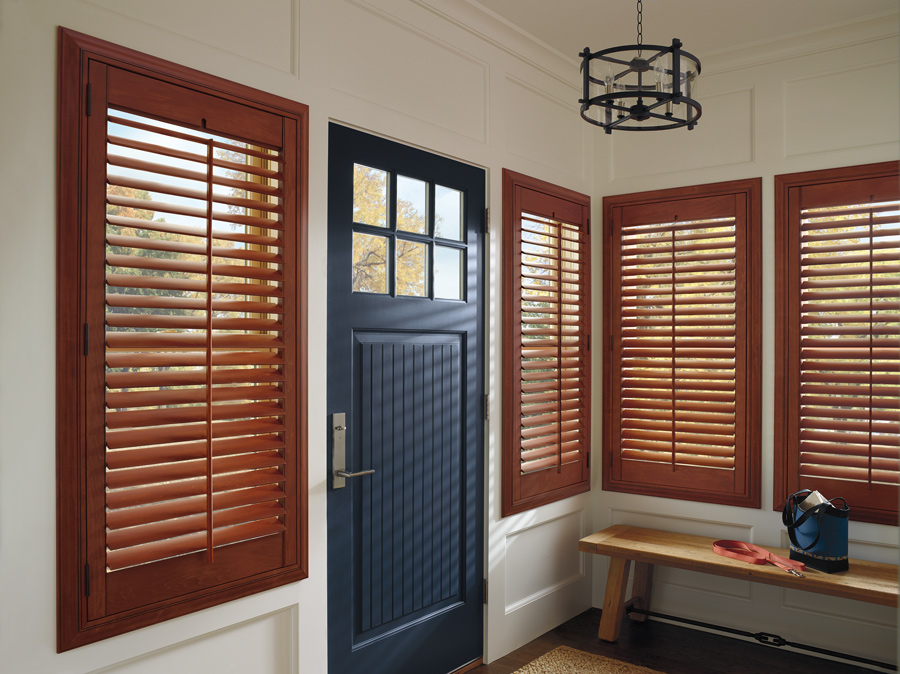 Entryway Inspiration: We Have You Covered!
Our team here at Blue Sky Shutters and Shades is always here, and eager, to help you transform your home into the oasis you deserve. From entryway inspiration to install day, we'll be here every step of the way. Contact us for your FREE consultation.