Tricky windows? Every home has at least one… or maybe even multiple. Let us explain. Windows that are difficult to reach, have a special shape or require a unique operating system to function are considered tricky windows. No matter how tricky, windows need coverage and we have the best solutions possible…even for the trickiest!
Specialty Window Solutions
Often tricky windows are the focal point of the home-their unique shape or size catches everyone's eye. Possibly the feature you love the most too!  Angled and arched windows will set your home apart from the rest of the neighborhood with their unique architecture and add sophistication to your entryway or dining space. Why on earth would you cover them? The truth is, even commonly used specialty windows can cause problems. These windows can let in too much light, compromise privacy and allow too much heat.
Angled Windows 
Angled windows offer spectacular curb appeal and add beautiful character to your home. But can they be covered? Absolutely. We can help you cover the space while still enjoying the style each window brings to your home. Think about how adding window shades, plantation shutters or blinds could elevate the look of your angled windows even more.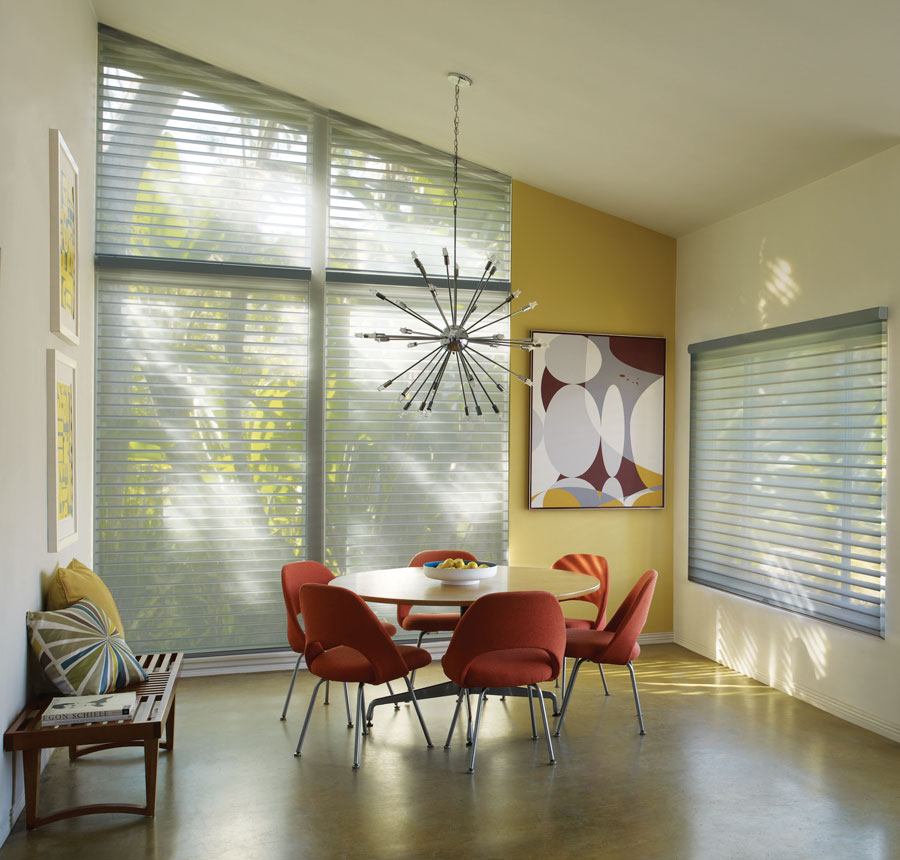 Arched Windows
Arches can also be dressed with custom window coverings without compromising the character of your home. You gain the light and privacy control you need!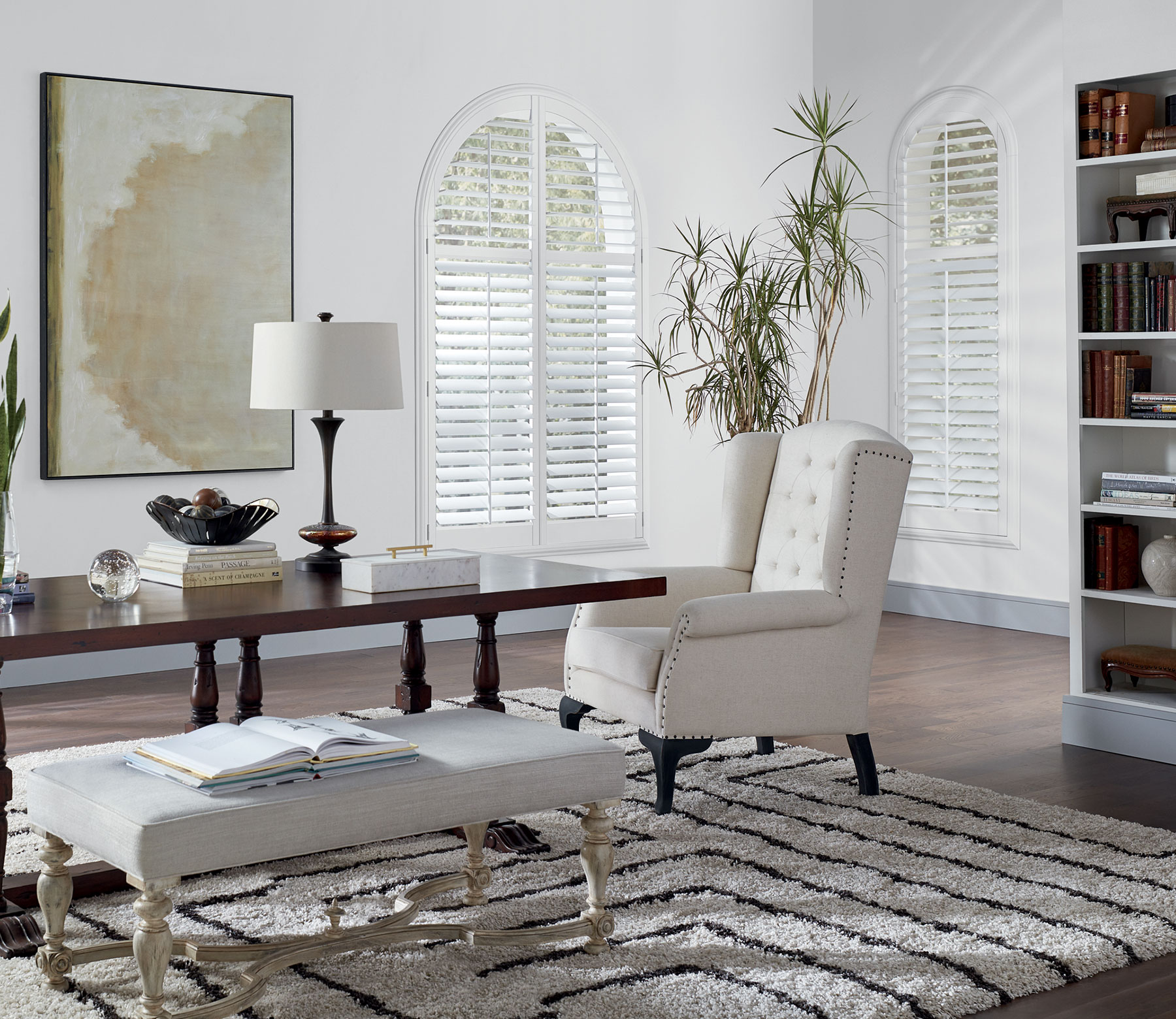 It's a personal preference, whether to cover the whole window or leave the arched section open at the top to allow for regulated natural light. Privacy and degrees of lighting are controlled, but daylighting can still illuminate the room.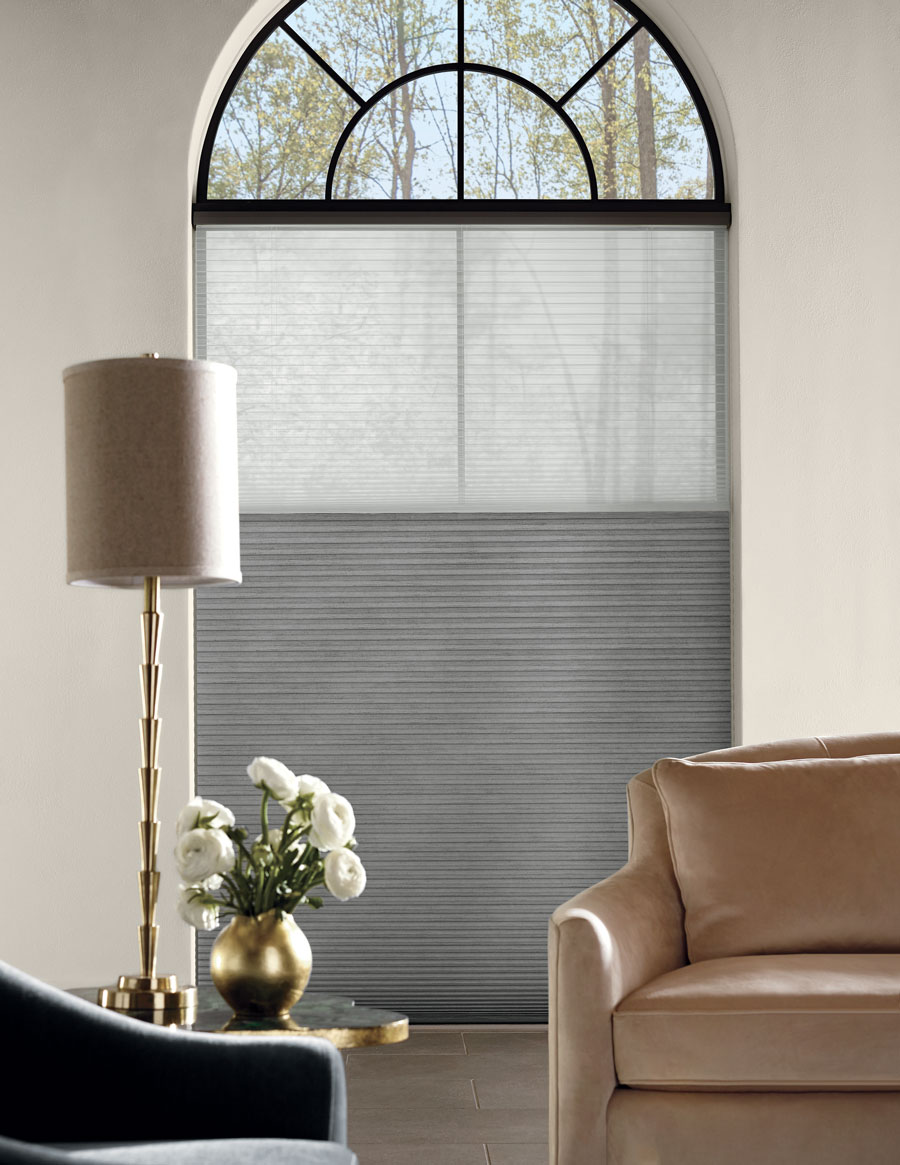 Applause® Honeycomb Shades
Tilt Turn Windows
This just in! European style windows have become a popular choice. Also referred to as tilt turn windows, they can take your home to the next level. You'll feel like you're on vacation. Tilt turn windows function uniquely by tilting in at an angle or opening like a door. They offer seamless access to outdoor space to create an 'al fresco' atmosphere. You can cover these large and tricky windows with the proper functioning treatment. Let's take a look.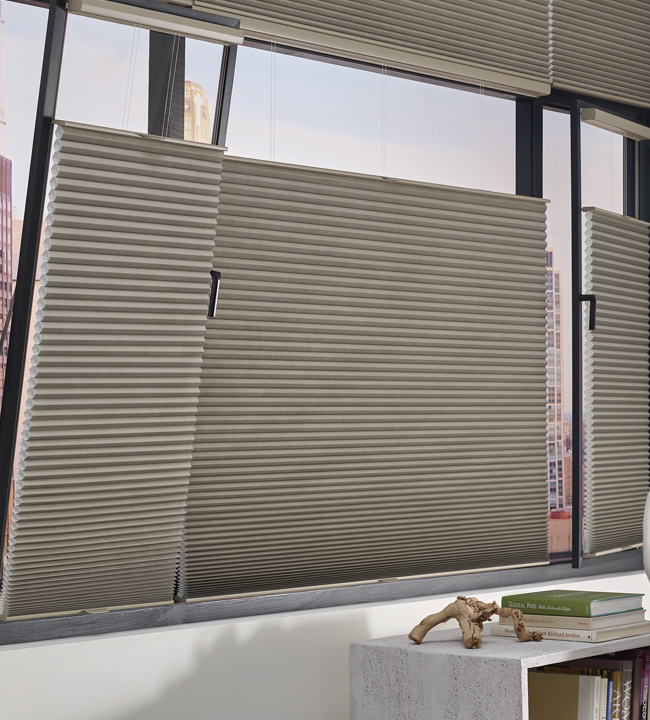 By adding the TrackGlide™ System, tricky windows can be covered beautifully and function effortlessly. The track runs along the edge of the window frame allowing window shades to slide up and down. The many possibilities include: light control, room darkening & energy efficiency–even the top down feature is available with this dynamic operating system. 
Window Placement Causes Tricky Windows
Window placement is the real culprit here-but it's difficult to avoid. Even standard windows can become tricky windows when you go about covering them. They may be too close to one another or may throw off the balance of the room if the right window treatment choice isn't made. It can be challenging, but don't give up! We have experts that can help.
Bay Windows
A bay window is intended to make your room stand out, when adding window treatments be sure they compliment the window to elevate the style of this specialty area. Whether it's a breakfast nook or atrium, bay windows are used to upgrade the look of your home. Don't be discouraged when you set out to cover with window treatments-they will still look stunning. An inside mount works beautifully with tricky windows like bays. With the right depth, the treatment can attach inside the frame to avoid any functional issues that may occur.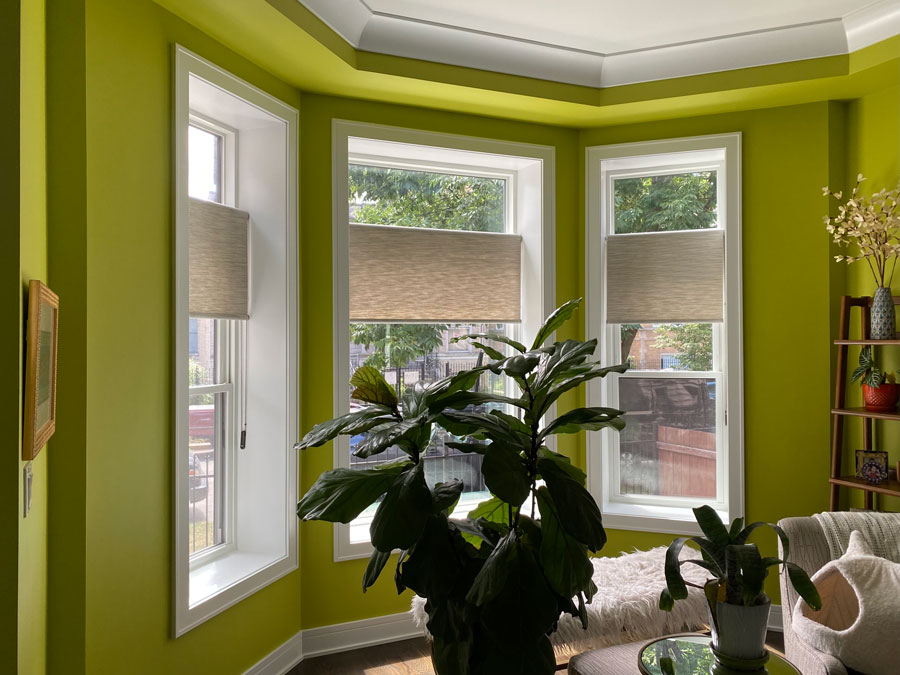 The style of your home is one thing but what about comfort? How do you want the rooms in your home to feel? Maybe cozy in the bedroom but airy and open in the kitchen? Different spaces have different functions and require different window treatments. Together with the guidance of a window specialist you can choose how to create the look and feel of your home.
Corners
Have you ever begun a home improvement project only to find yourself backed into a corner? This happens with tricky windows too! Corner windows, set in close contact, can provide a stunning landscape view and look spectacular from the outside but can be difficult to outfit with window treatments. If you want to block the light, diffuse sunshine or gain more privacy we can help you choose the proper treatments for these tricky windows. Our custom solutions–designed with your comfort in mind–allow you to enjoy your home each moment of the day.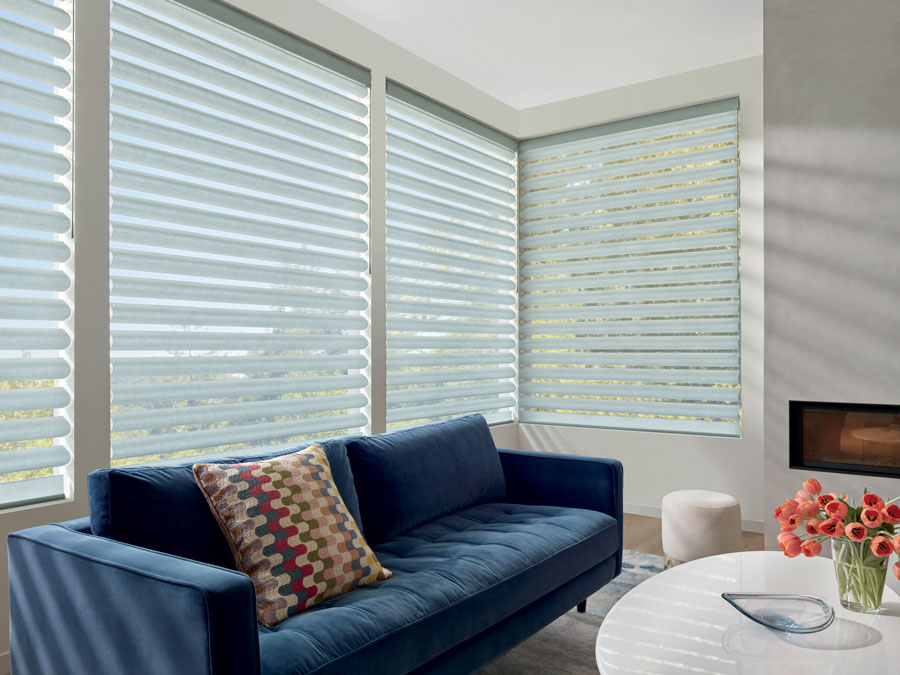 Transoms
We love them for the light they provide through daylighting and the added style element works here so well!!  And, if you like the look of top down bottom up shades, they were inspired by transoms. Should we cover these beauties? It's your choice. Either way, they look great. But, before you decide, think about light, privacy and insulation issues. Tricky windows require extra consideration.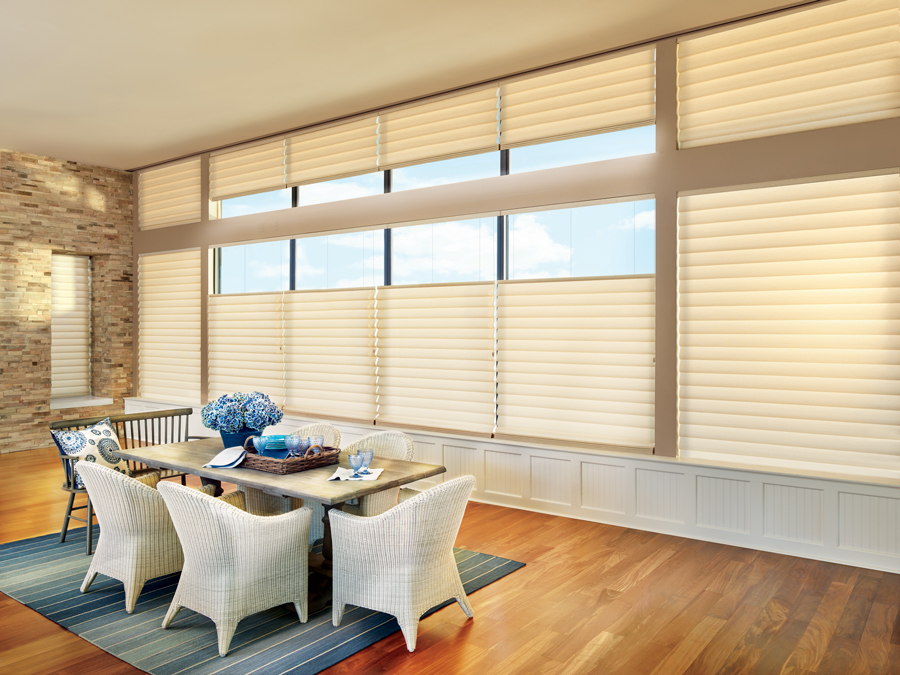 Take a look below, shade is provided from the outside tree coverage and the dark ceiling for this home. It makes sense to leave the transoms uncovered to allow the light to illuminate the room. Because every situation is different, customized window treatments will provide the best solutions. Something to think about…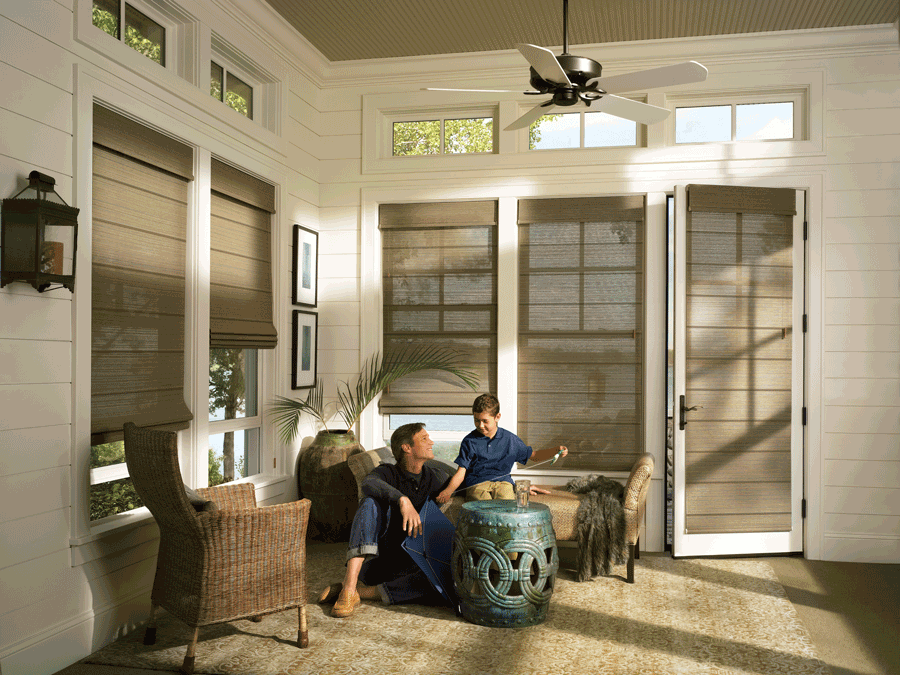 Skylights
Skylights in your home? How lucky! What a beautiful way to illuminate your space. But, all that sunshine can make you feel very unlucky at times. Need help with these tricky windows?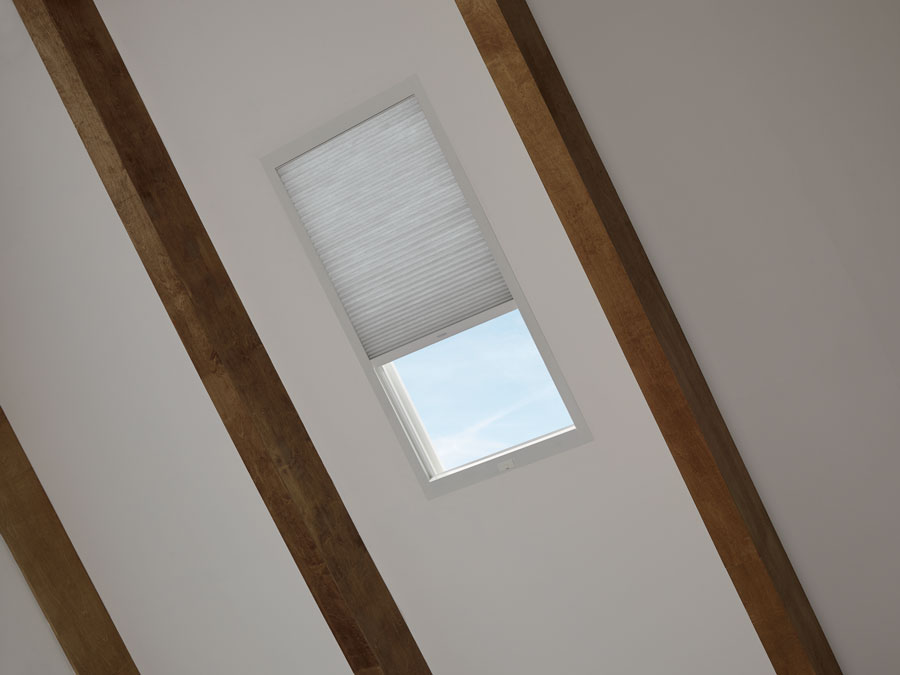 Let's get started..
The first step is always the most difficult in any new adventure, but the team at Blue Sky Shutters and Shades is here to help you through the process of finding solutions for your tricky windows. Don't be discouraged, we can help by making your problems disappear and your vision a reality. We know what products will help you to get there, call today for a FREE Consultation.