Over the last few years, we have seen warm-toned metals such as gold and brass making their way back into home decor. Home accents are a great way to bring a touch of your personality into your space. Here, we have an insider's look at what trends you'll see when it comes to adding accents of gold this year.
Exquisite Accent Walls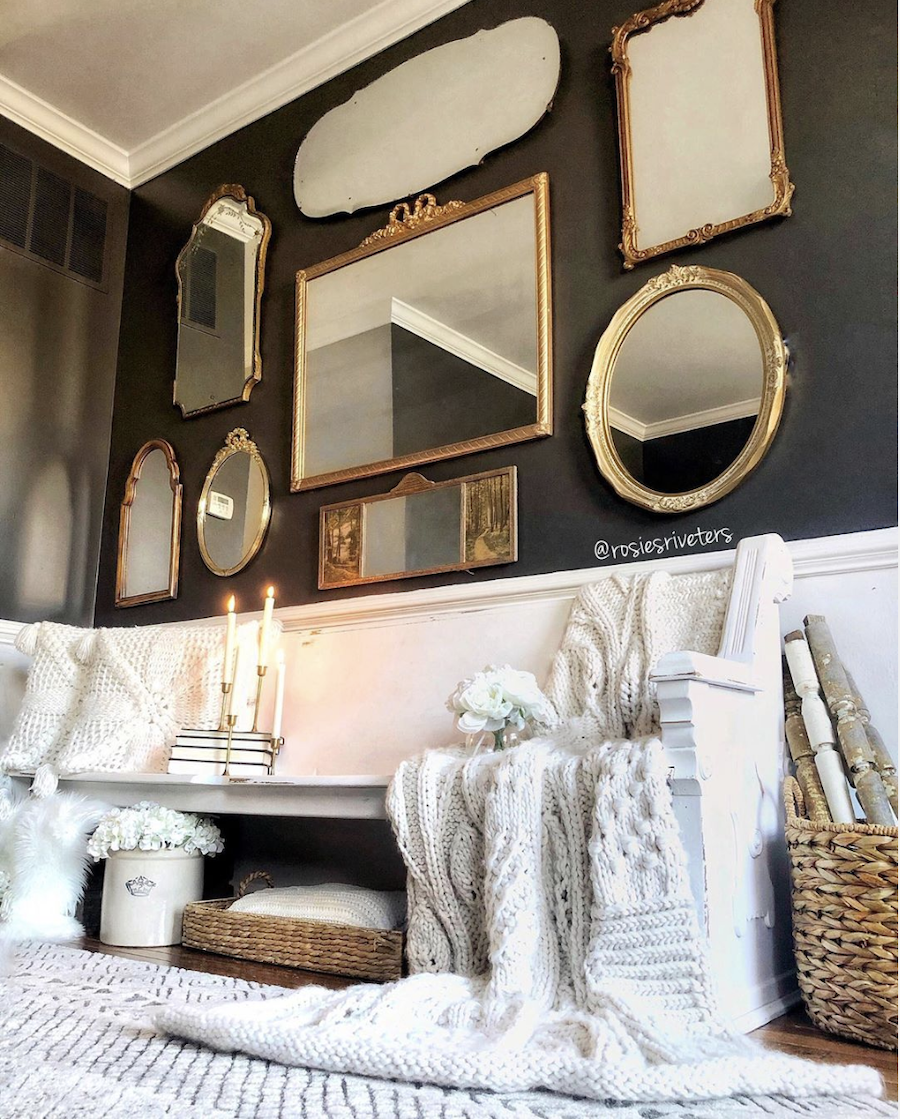 Accent walls no longer just mean painting one wall in a room a bold color. And, Katie from @rosieriveters has taken the idea of a beautiful, creative accent wall to a whole new level. These antique mirrors, collaged together on her dark wall, make the golden frames a stunning statement.
Styling Your Shelves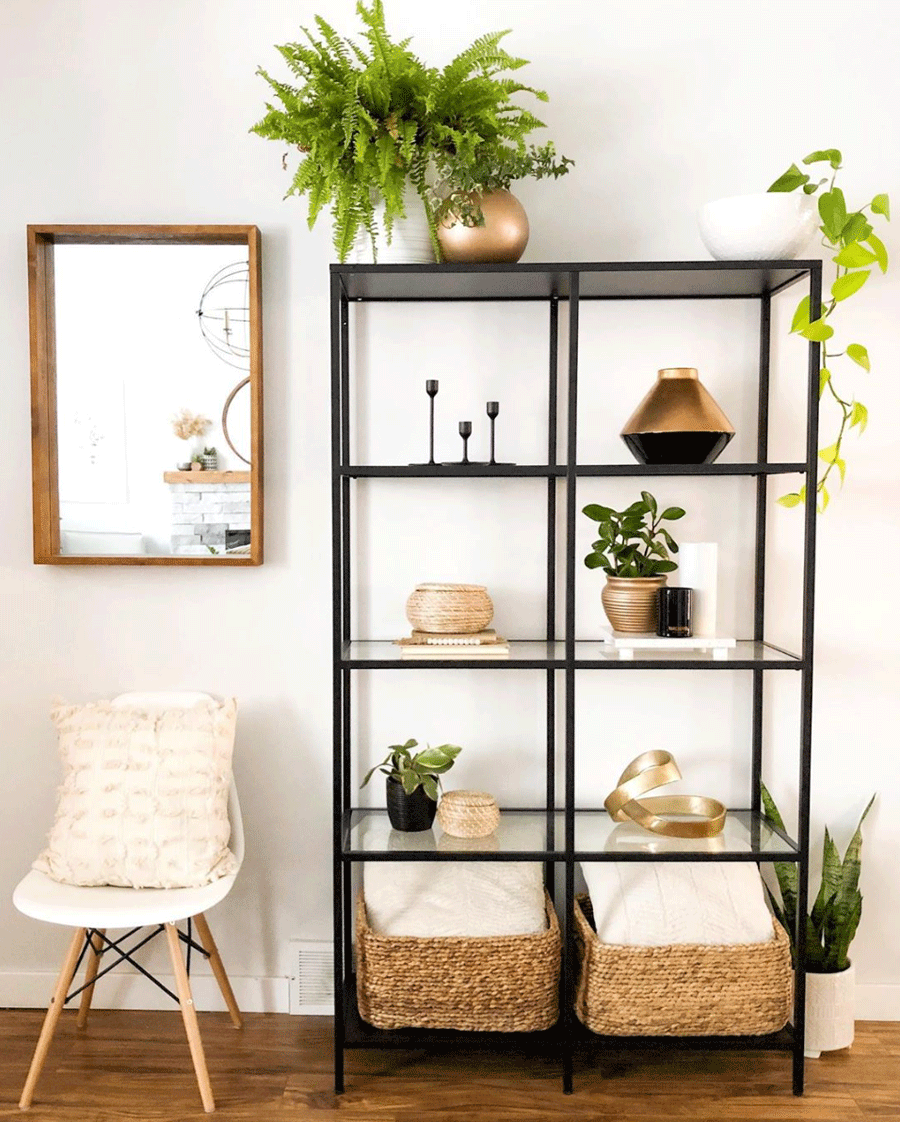 When it comes to adding accents of gold throughout your home, a good rule of thumb can be to not clutter the space. If you have a shelf in need of restyling, this is an excellent place to start! Think…a few vases or a set of gold bookends are all that's necessary to take a shelf from plain to posh! Heather from @ourbarnesyard does a fabulous job of styling her home, and this black shelf definitely shows off her talents.
Focal Light Fixture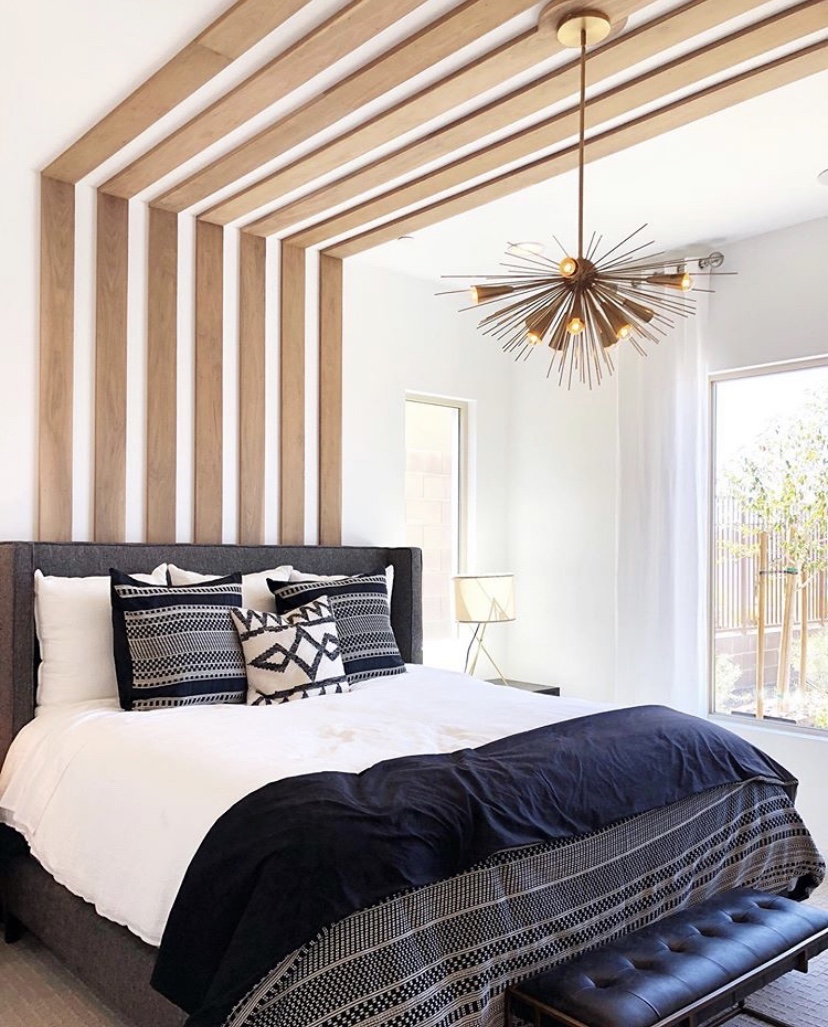 No matter what room of your home, a hint or two of gold can really transform the space. What's great about metallic finishes is that they add a classic, yet refreshing feel. Gold lighting is a dynamic way to bring in these warm metals. Kelly from @kelly.e.stone topped off her beautiful bedroom with this unique chandelier. It's a contemporary look with a playful nature. Just perfect in this space.
Accents of Gold on Your Windows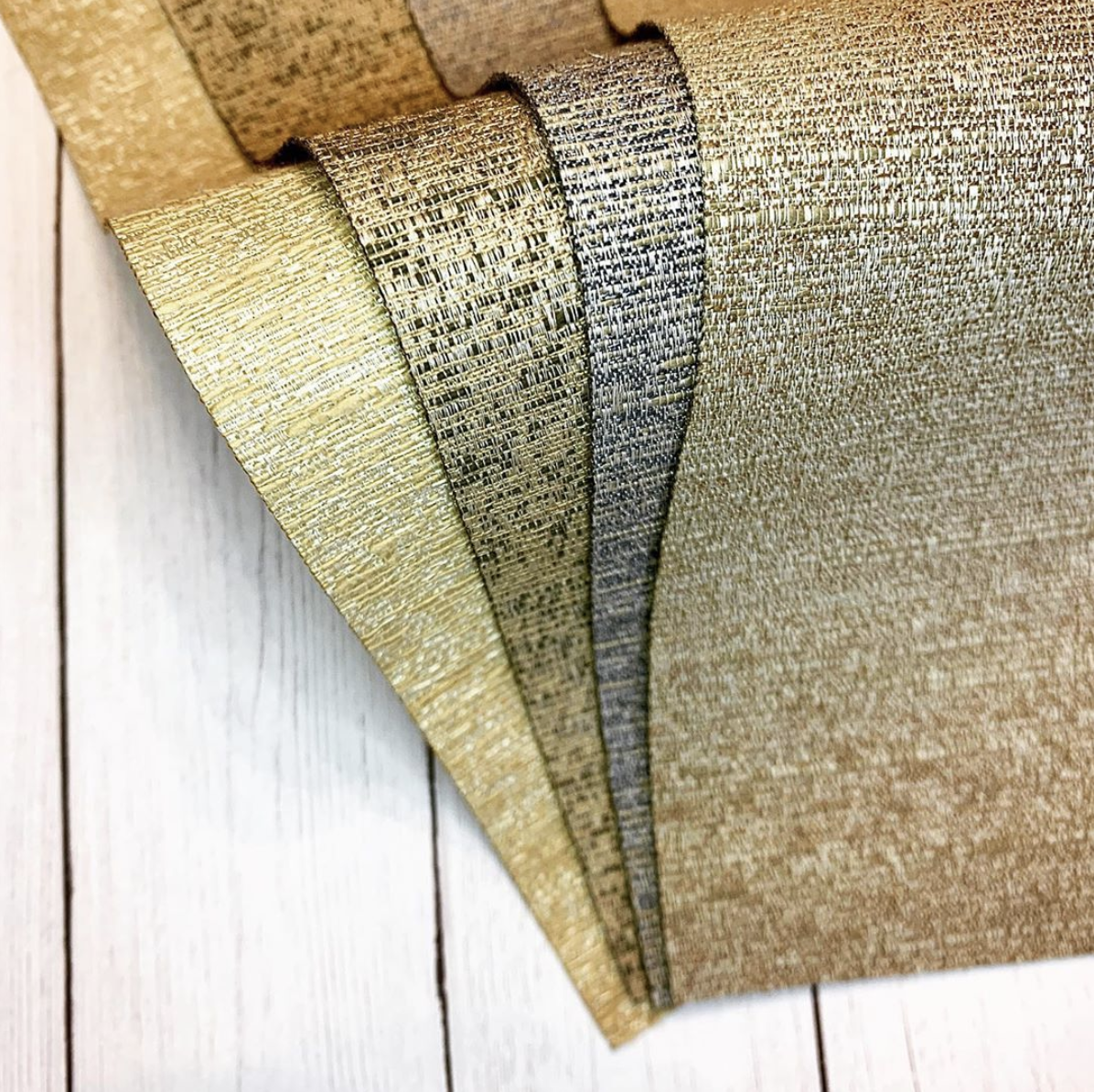 Have you ever thought of adding a metallic touch to your windows? This is the ideal time to do it! There are more metallic finishes and woven fabrics than ever. Additionally, the way the natural light hits them is unlike anything else. Considering metallic-inspired window treatments for your home? It'll be a design choice that you'll appreciate for years to come.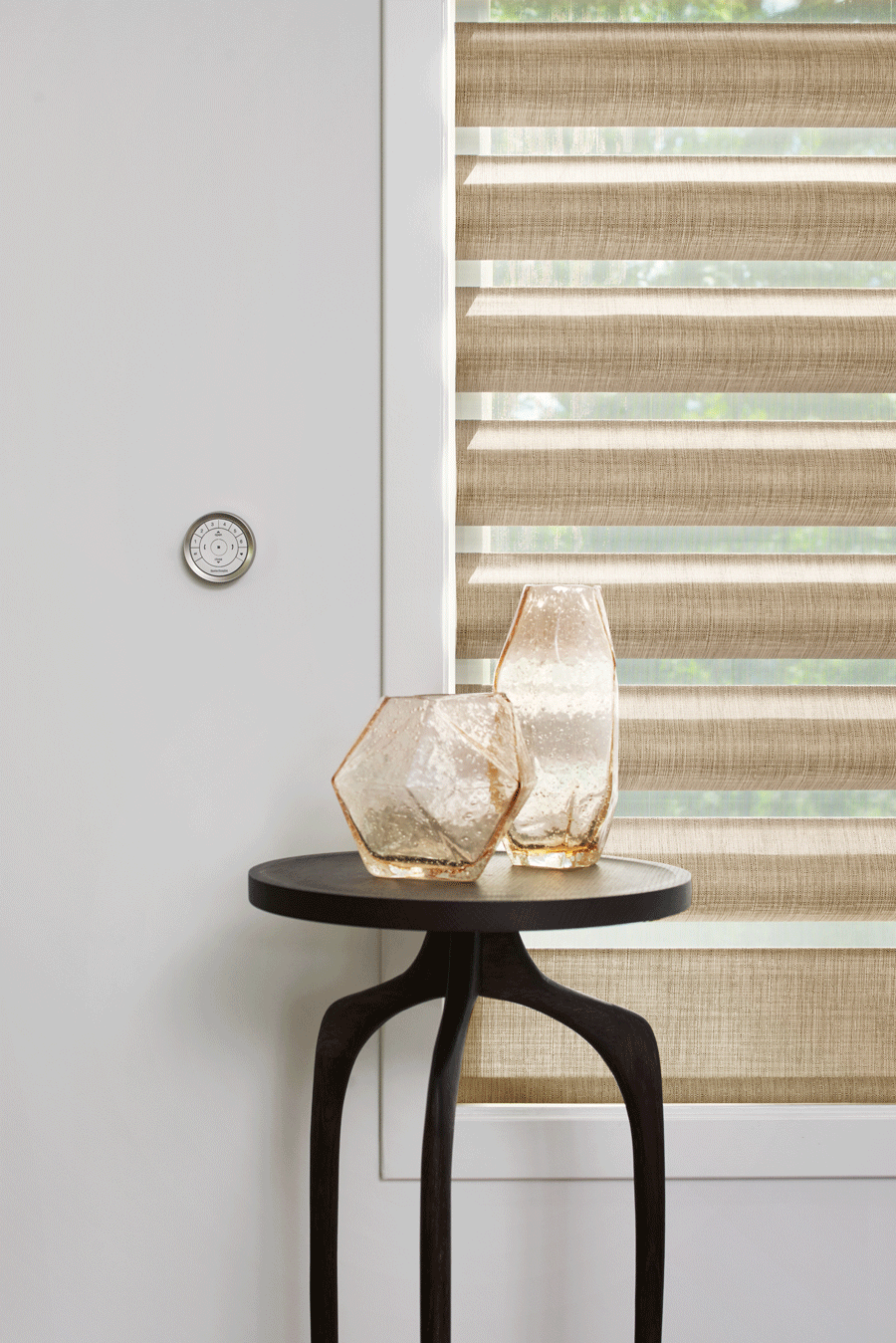 To add some exquisite accents of gold to your home's windows, contact our team at Blue Sky Shutters and Shades today. No matter your style, we're here to help you find the best window treatment options to fit all of your spaces in your Reno, NV area home.