Specialty shaped windows add height to your rooms, unique character to the look of your home, and ample natural light. Because they influence the overall atmosphere, does it often feel as though they are in control? We know you appreciate their beauty and benefits, but you don't have to feel like window coverings are out of the question. Want arched window treatments that bring out the character of these specialty windows while also keeping them under control?
Statement Making Plantation Shutters
Our plantation shutters are custom-made to fit your arches. As arched window treatments, you can highlight the shape and the height of the window, while still enjoying the right amount of light entering your home. Plantation shutters also help insulate your windows, helping you stay in control of the heat.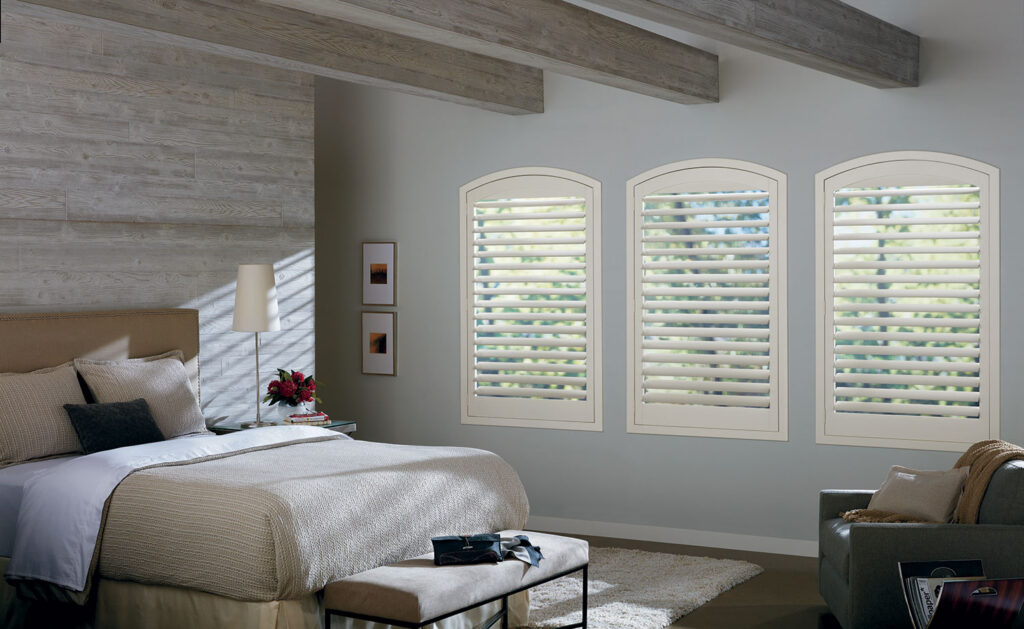 And, how gorgeous are they as french door window treatments? Not only do they offer customized shapes for arches and angles, but the function for french door shutters is incredible!
The Coordination of Wood Blinds
Wood blinds coordinate easily with other design elements in your home. This makes them a more traditional choice for homes. Did you know window blinds could fit as arched window treatments? You can add them with full coverage for those windows that bring in an excessive amount of light.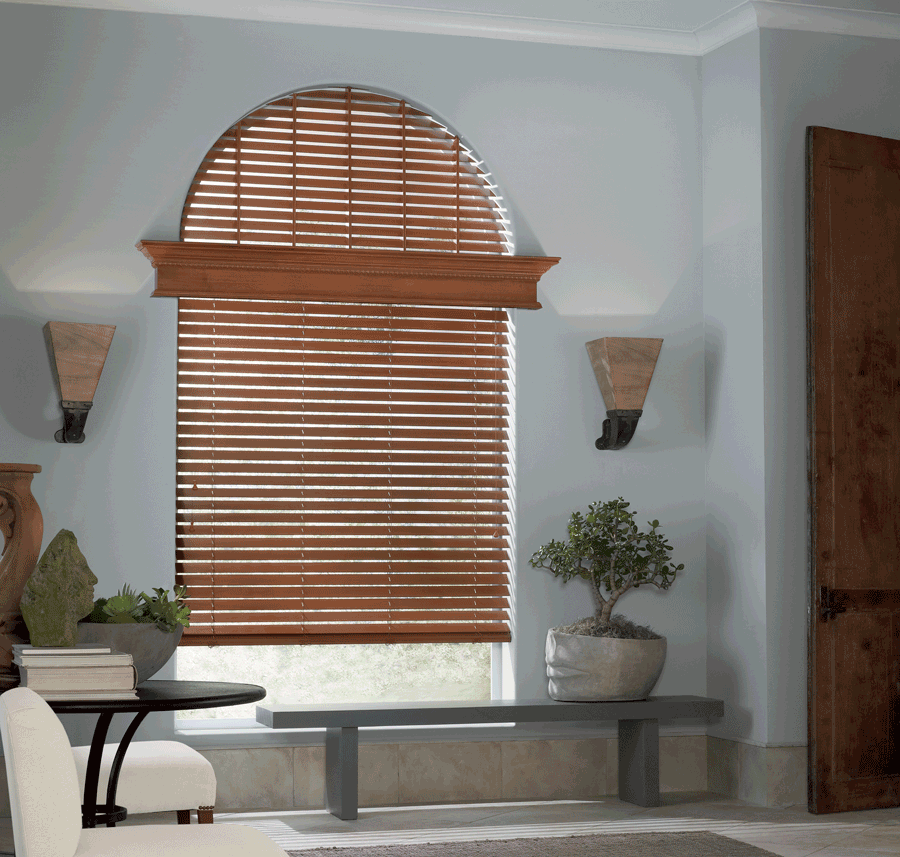 Another choice–the "top down blinds" look, where the window blinds are installed to cover the bottom section of the window, leaving a transom across the top open. This customizes your atmosphere, bringing daylighting in while protecting your privacy.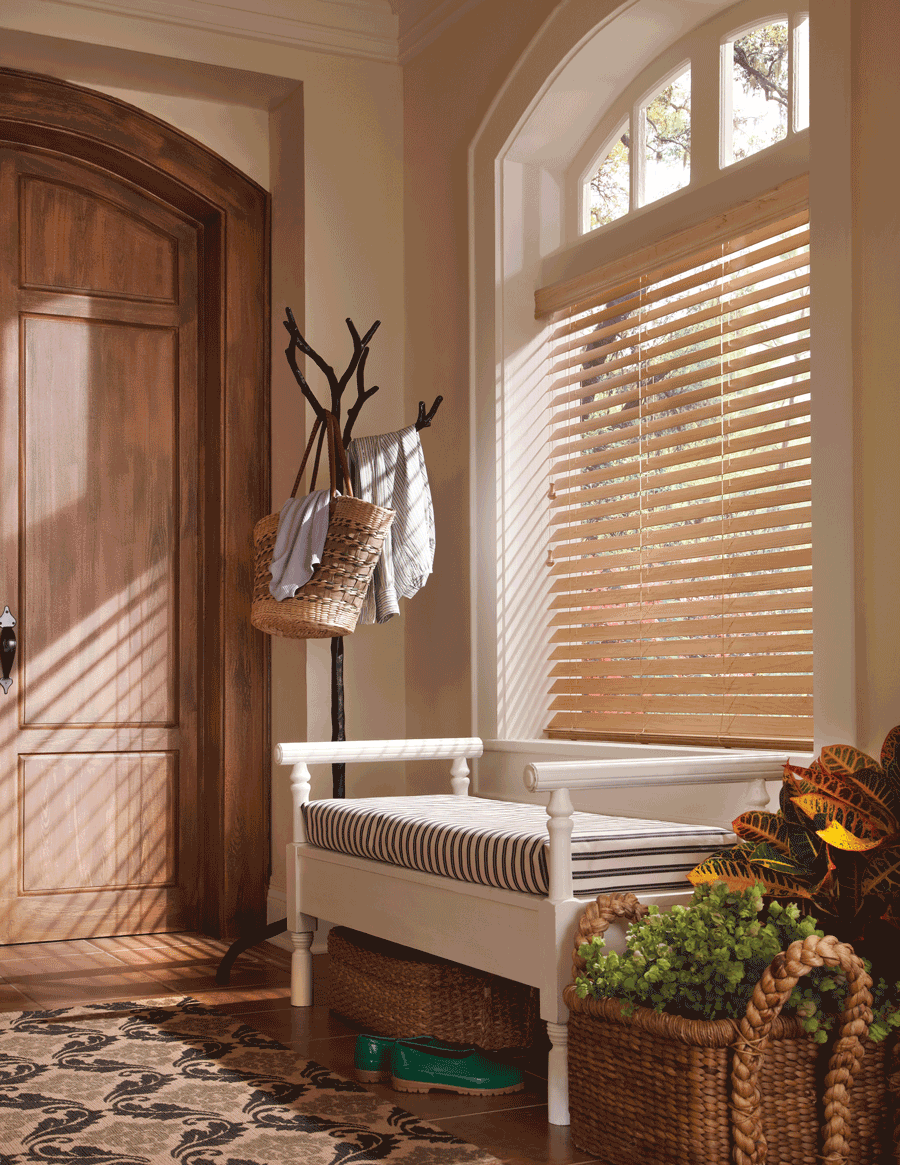 Style Savvy Shades
Window shades are another choice for arched window treatments. You can highlight the structure of the arches, yet bring a softness to the space with fabrics. The range of choices you'll have ensures that you'll discover the perfect shades to fit your home.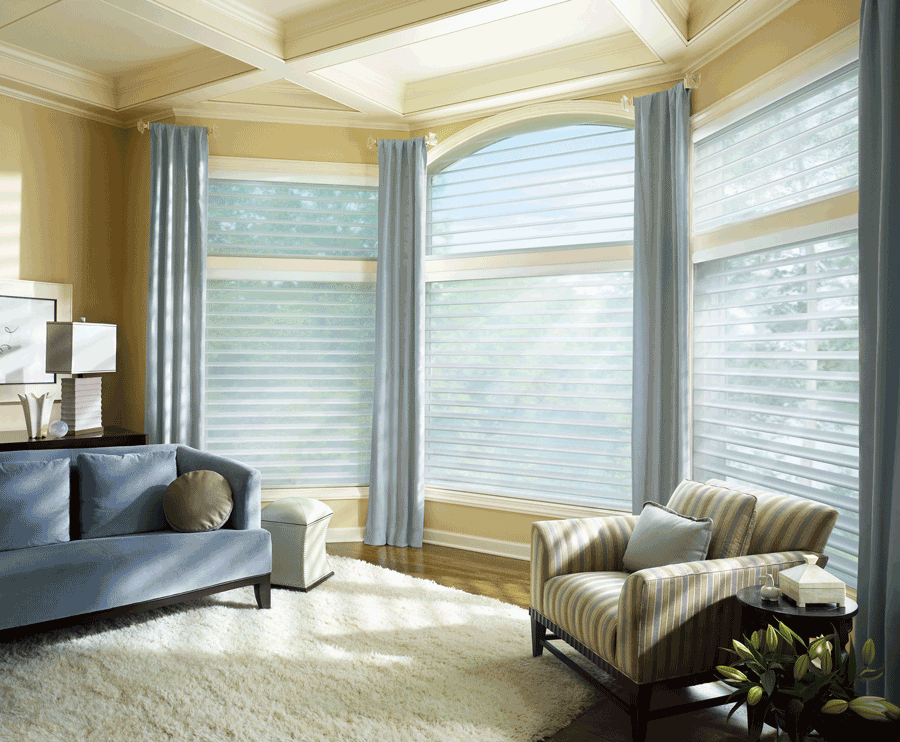 Because so many specialty shaped windows are hard to reach, adding motorized shades enhances the atmosphere of your home even more. With today's innovations in smart home systems, you can even schedule your arched window treatments to close when the temperature on your thermostat gets too high.
Arched Window Treatments: Design + Function
You don't have to worry about covering your specialty windows. With our choices in arched window treatments, you'll see how easy it is to have the look you want, with the function you deserve! It's all about balance–and we're here to help! At Blue Sky Shutters & Shades, we want to listen to you to help you decide what you want and what you need in your Reno area home. Contact us for a FREE in-home consultation today!