Lighting can make or break a room's atmosphere or function. Are there times you find yourself thinking, "I wish it was brighter." Or, maybe it's more like, "The sun is everywhere–I can't get away from it." Window treatments are the best way to create rooms that fit you and your family's needs. With our list of the top three favorite features, we can help you find the perfect window treatments for the ideal atmosphere.
#1 Motorized Shades
Motorized shades are at the top of our favorite features list when it comes to your windows. Whether it's voice control, for on the spot changes, or pre-programmed connection to your thermostat, motorized shades do all the work for you!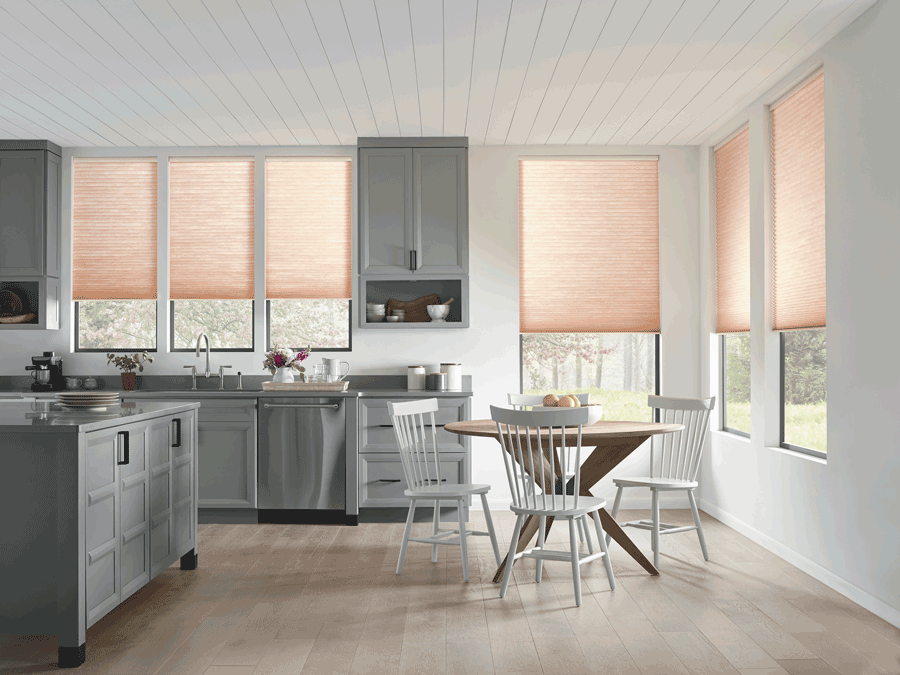 Have your hands full getting ready in the morning, but want a little more privacy? Just a simple "Hey Siri…" can help you achieve that! Want to obstruct the scorching summer sun from heating your home? Optimize your shades using your thermostat and watch as they adjust, based on the temperature in the room. 
#2 Top Down Bottom Up
Natural light is always amazing, but sometimes it comes with little to no privacy. That's why top down bottom up is second on our list of favorite features.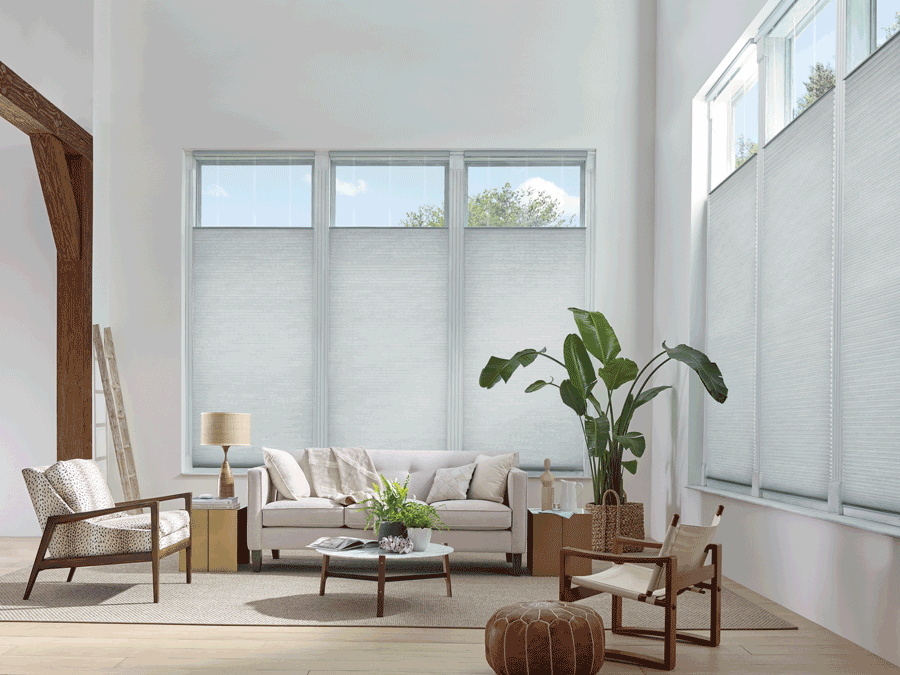 By offering you the ideal balance of privacy and gorgeous natural light, top down shades are the perfect addition to any room, where you want light entering, but don't want the neighborhood to have a view in.  
#3  Dual Shades
And finally, at third on the list of our favorite features is dual shades. With the ability to offer a light filtering layer that's adjustable for a view outside and complete room darkening and privacy, movie night–even in the middle of the afternoon is possible at the touch of a button.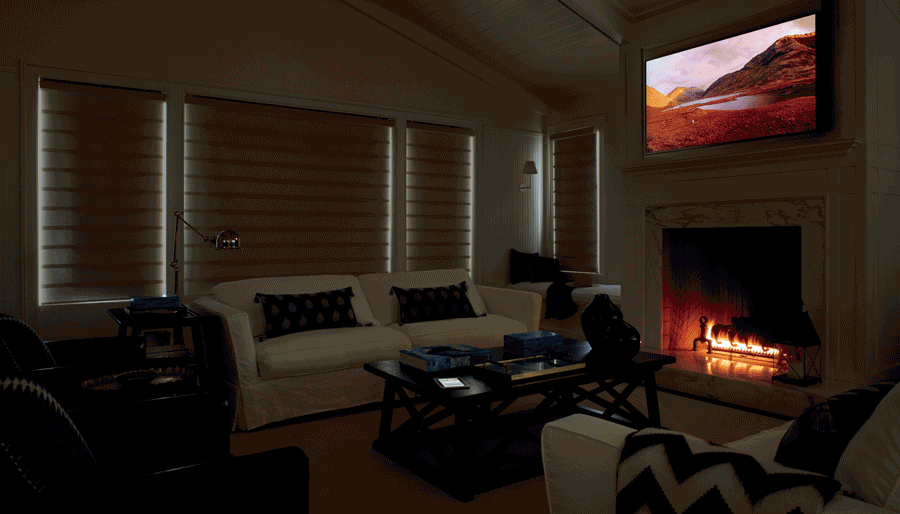 Dual shades are the perfect addition for a number of rooms in your home, including the bedrooms.  When you're ready for bed, hit the blackout shades and rest easy. Then in the morning when your ready to start the day, switch to the light-filtering shades.  
What's On Your Favorite Features List?
Do some of your favorite features match ours? See any new ones you like? Well, here at Blue Sky Shutters and Shades, we're happy to help! Adding these features to your home will help you transform it into a space where you and your family can feel comfortable. Our team would love to help you get started with your new shades, blinds, or shutters. Contact us for your FREE in-home consultation.