Do you love to stay current with the latest in home design trends? Are you constantly flipping through your favorite decor magazines and scrolling through the photos of your favorite designers on social media? Then, you've come to the right place! We are so excited about the way popular style elements are playing out this season. Ready to see? Here's a peek at some of the hottest style statements in the interior design world right now…
Current Colors
This season's color trends are showcasing a trio of hues that come together for gorgeously chic styling. Green and black are mixing with gold or brass to create style statements that are both lively and sophisticated.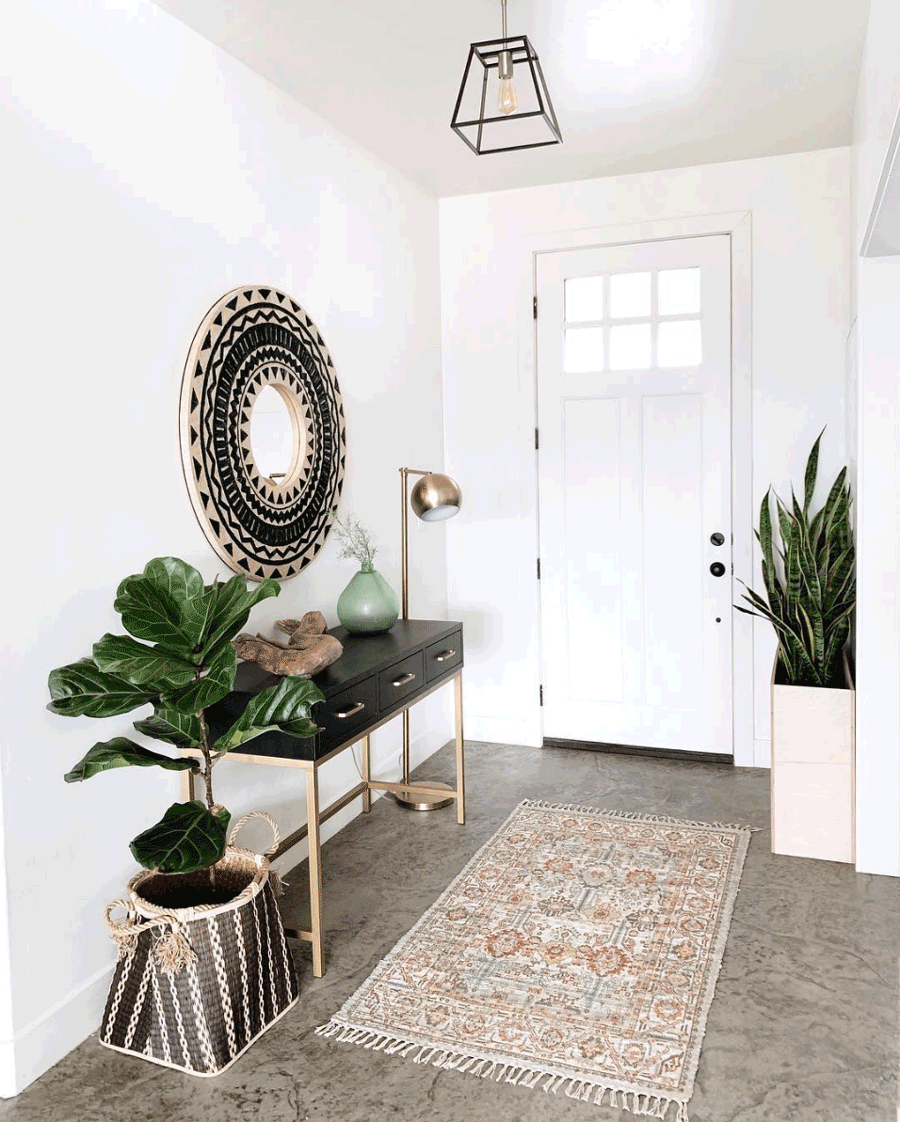 Just look at this entryway by Chelci from Modern Desert Living. Natural greenery brings vibrancy and life while black elements ground the look with elegance and power. Then aspects of gold sprinkle in shine and touches of luxury for a stunning result. Want more decorating ideas from Chelci? Follow her on Instagram @moderndesertliving
Geometric Patterns
What patterns are trending this season? All things geometric! Structural designs are coming out to play with fabulous eye-catching interest.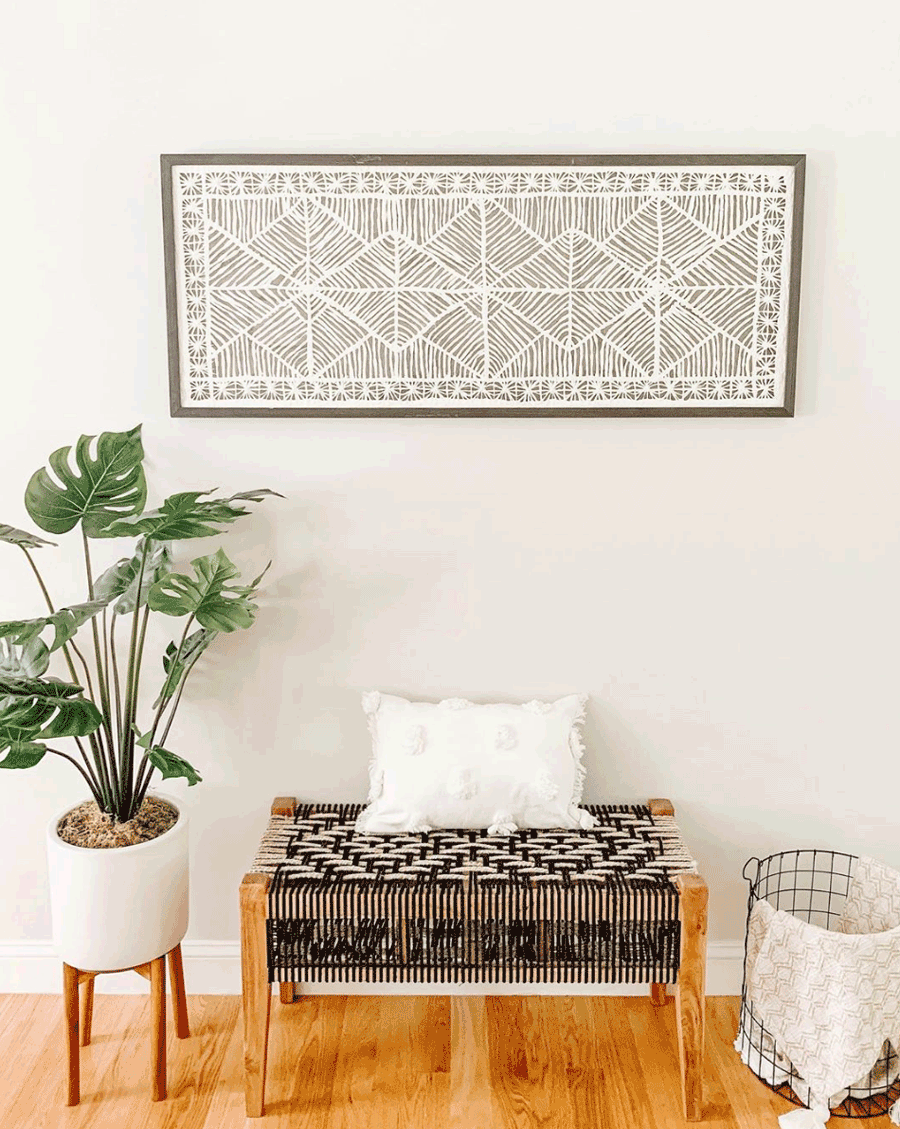 Jaime brings captivating visual appeal to this area by incorporating fun geometric patterns. The line-driven triangles in the wall art relate expertly to the bench seat. Both patterns also have squares–which coordinate with the wire basket and fabric. Everything ties together with refined energy. Follow Jaime on Instagram for more inspiring designs @homedesignbyjaime
Curved Shapes
Design trends are now moving away from super sleek lines and sharp corners. Curves, arches, and circular motifs are coming on the scene with softer, rounded beauty.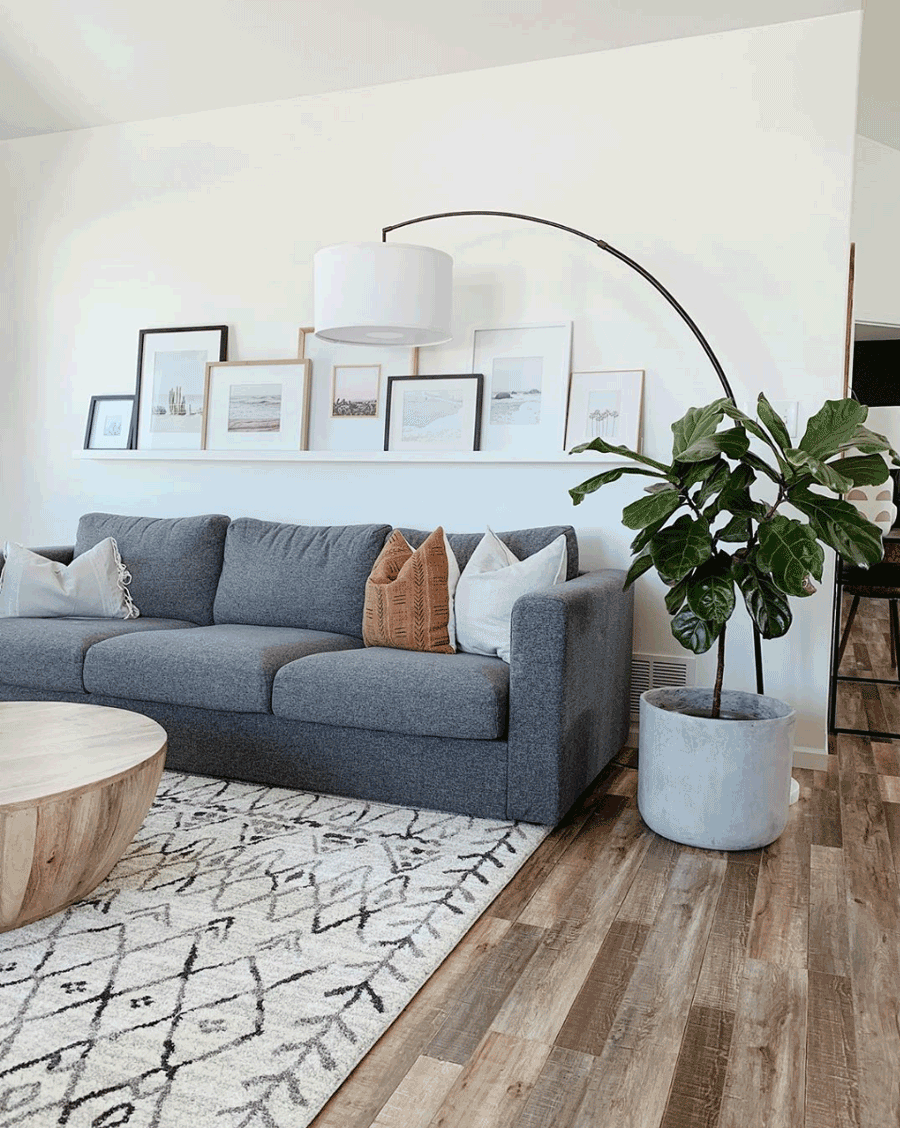 This living room by Chelsey showcases the appeal of infusing curves throughout a design. The arch of the lamp draws you into the room, while the circular plant pot, table, and lamp shade create flow and move your eye around the space. Then there's the rounded arms and cushions on the sofa. They simply ooze soft comfort. For more style statements like this, follow Chelsey on Instagram @frengpartyof5
Fully Functional Style Statements
Today's home design style statements are more than just fashionable looks. There's a big push toward function. And when it comes to functional fashion, window coverings reign supreme! Window blinds, shades, and shutters are the ideal mix of gorgeous styling and functional benefits.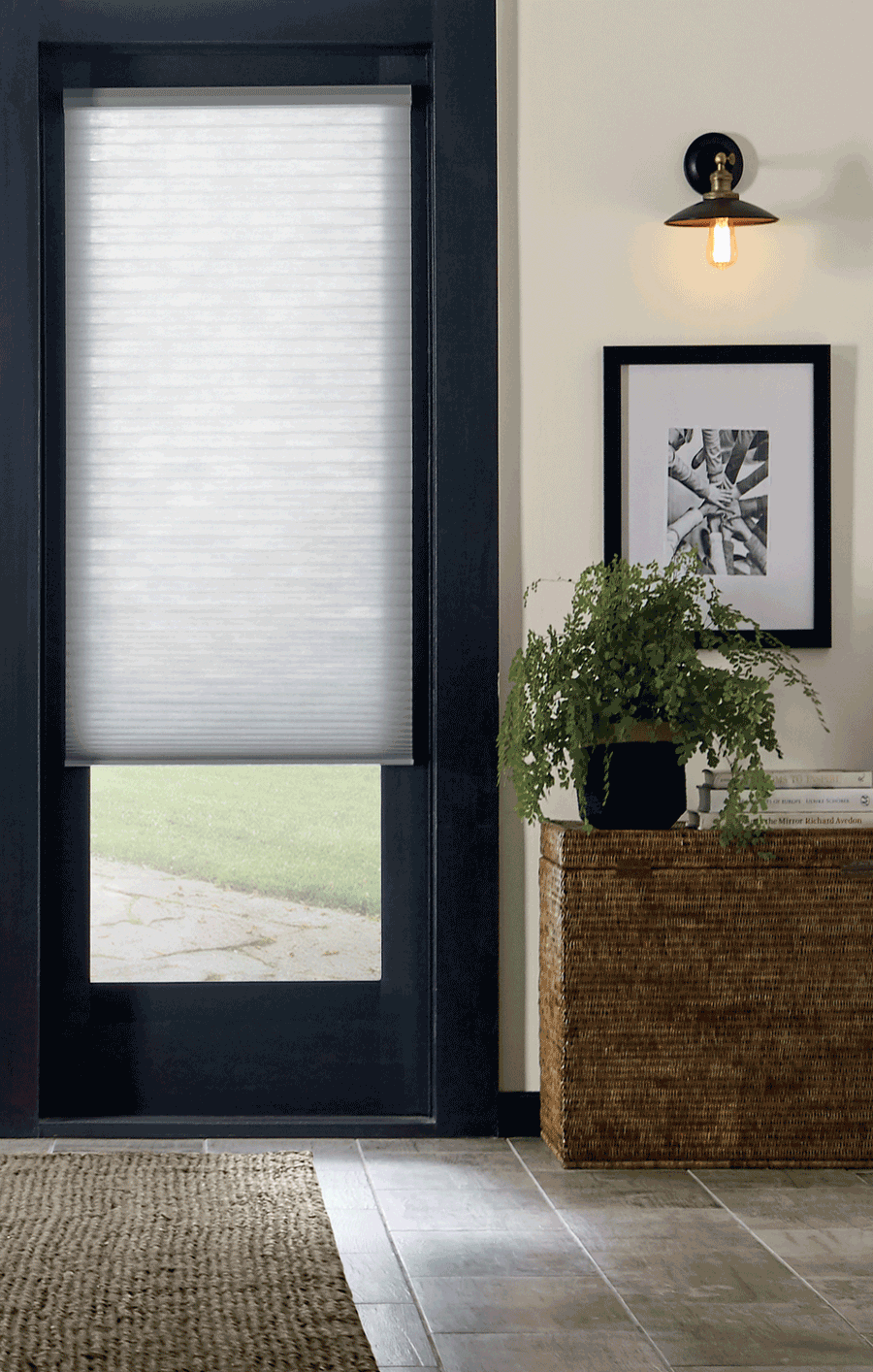 Would you love to have exquisite beauty in line with the latest design trends along with room-darkening, energy efficiency, UV protection, motorization, and more? Our team here at Blue Sky Shutters and Shades can help you achieve all you want for your home! Contact us for your free, in-home consultation today.