Did you hear Pantone's announcement about the Color of the year 2023?  Not only is this year's color bold, but its vibrancy radiates joy. Viva Magenta is an audacious color that captures the eye of all who see it. This shade can make its way into wardrobes and homes with a definite splash.
Introducing the Color of the Year 2023
Viva Magenta descends from the red family. This color strikes a balance between warm and cool tones. It is known that Pantone selects a color that reflects what is taking place in our culture today. Viva Magenta is viewed as a hybrid shade that is symbolic of lives between the digital and physical worlds. As this color will continue to become more widely used as the year goes on, we know that any way you choose to use it will make a big impact.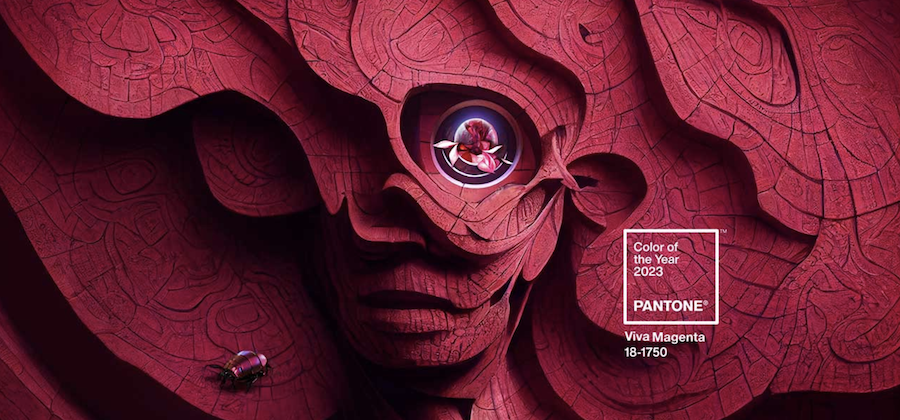 Vibrant Doors 
As you're driving down the road, you may pass a home that has great curb appeal. Red has always been popular when it comes to door colors. Viva Magenta does just that as it plays on the color red while also leaning towards pink. It'll give your home a creative edge while really amping up its curb appeal!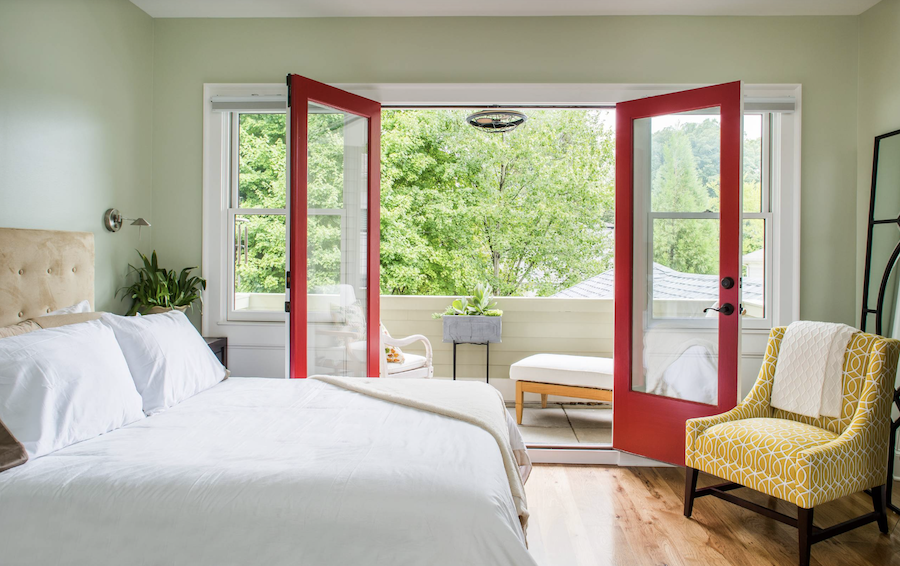 Accenting the Walls 
Accent walls add a touch of intrigue, dimension and style to any room. For instance, adding wallpaper in this hallway is the perfect finishing touch. The bold pattern further proves that the color of the year 2023 pops in this space. When adding it to walls as an accent, it can be paired with other pops of color through design pieces. Having neutral wall colors and dark hardwood floors around a Viva Magenta accent wall helps make it stand out more.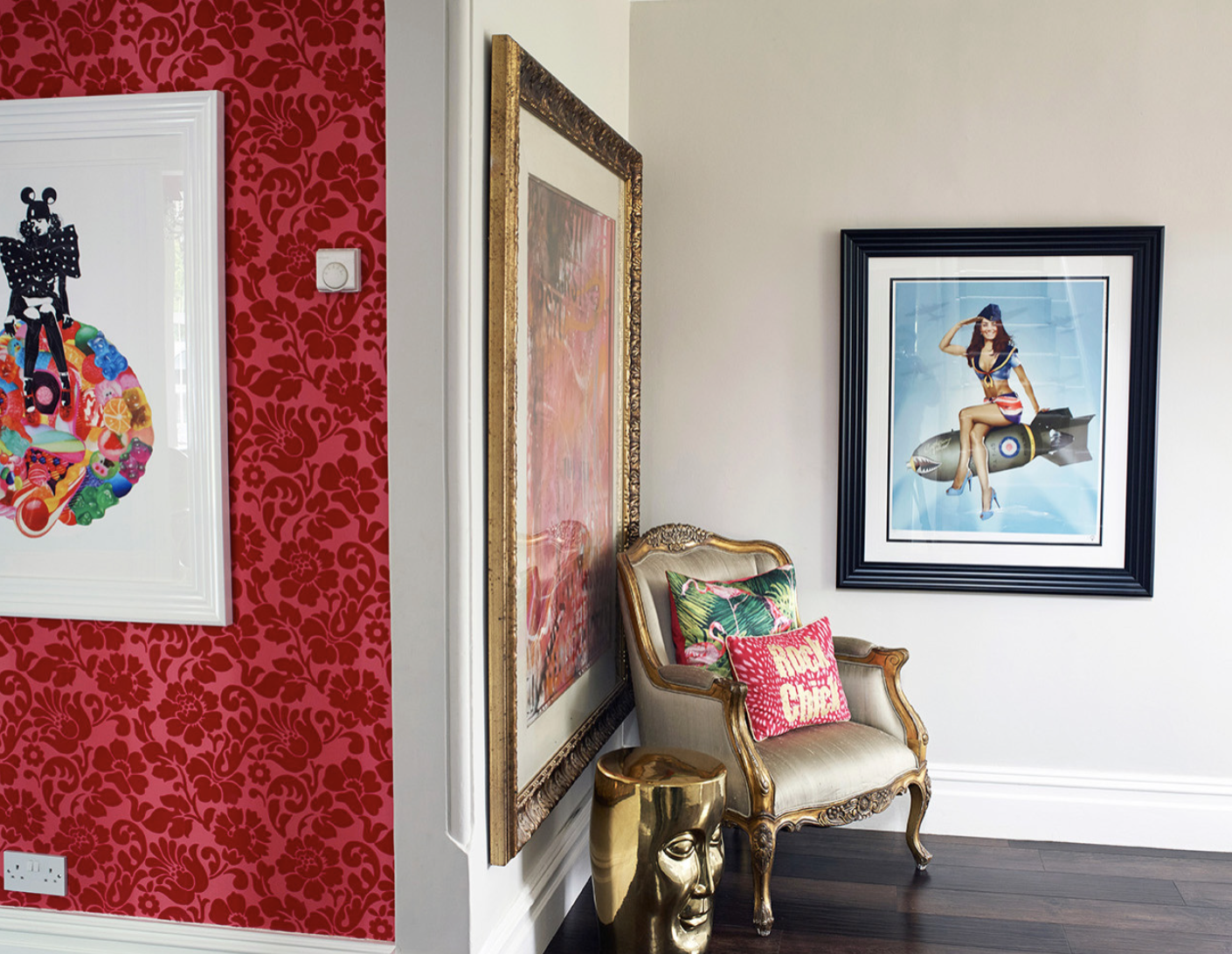 Custom Furnishings 
Colorful chairs and pillows paired with a neutral palette really bring a space to life. The red leather chairs coordinate perfectly with the red pillows. This draws one's attention from one area of the seating area to the other. Adding a bold color like Viva Magenta will help tie the whole room together.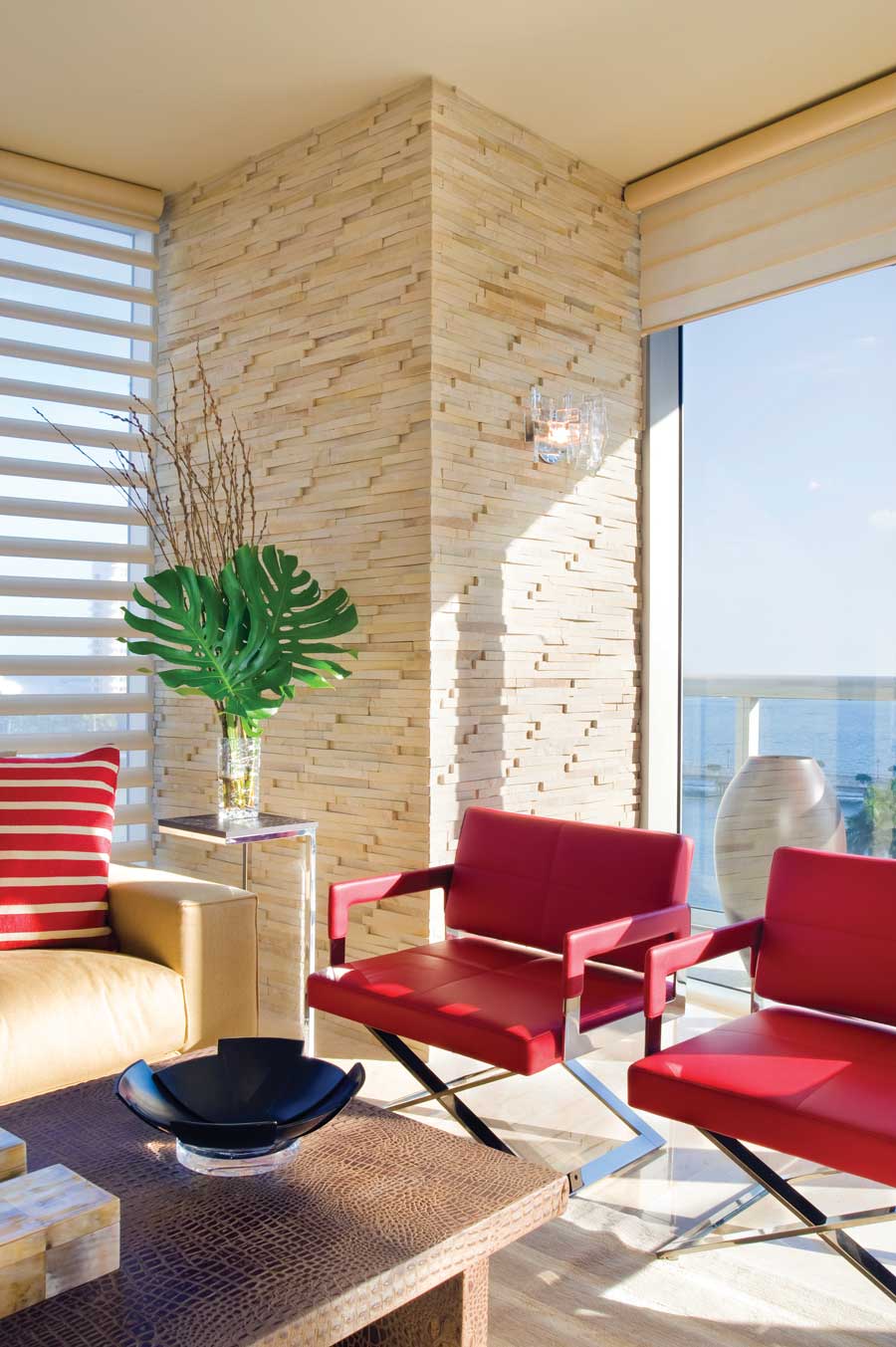 Let's Get Colorful 
At Blue Sky Shutters and Shades, we are ready to help you with your home. Whether you are looking for fabric window treatments with bold patterns, a solid color that provides a beautiful backdrop to your room or even neutral colors to blend in with your space, our team would love to help. To get started, contact our team today to schedule a free consultation.