The kitchen should be a place where the whole family can gather, share meals, and swap stories from the day. There's nothing like a pesky glare or a harsh draft to sway you from spending time in there. Don't worry! Gone are the days of bare windows in the kitchen, our vast selection of kitchen window coverings will help elevate your space both stylistically and functionally.
Look to the Sink
The window above the kitchen sink is a design trend that has been around for centuries. While we don't spend nearly as much time washing in the sink as generations past, thank you dishwashers, with cooking prep and clean up it's still a place we frequent.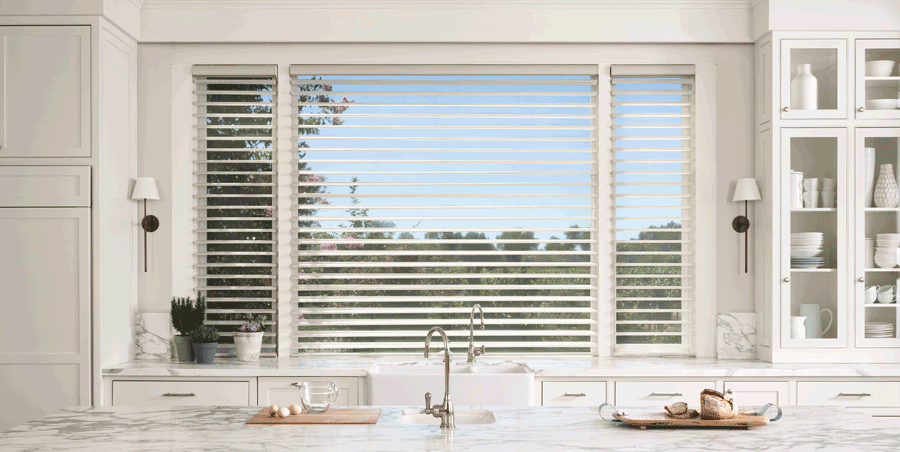 Adding kitchen window coverings to this space allows you to keep the view when you want and also block out a harsh glare while you stand there. Other added benefits of window coverings are increased privacy, temperature control, added energy efficiency, and overall light control.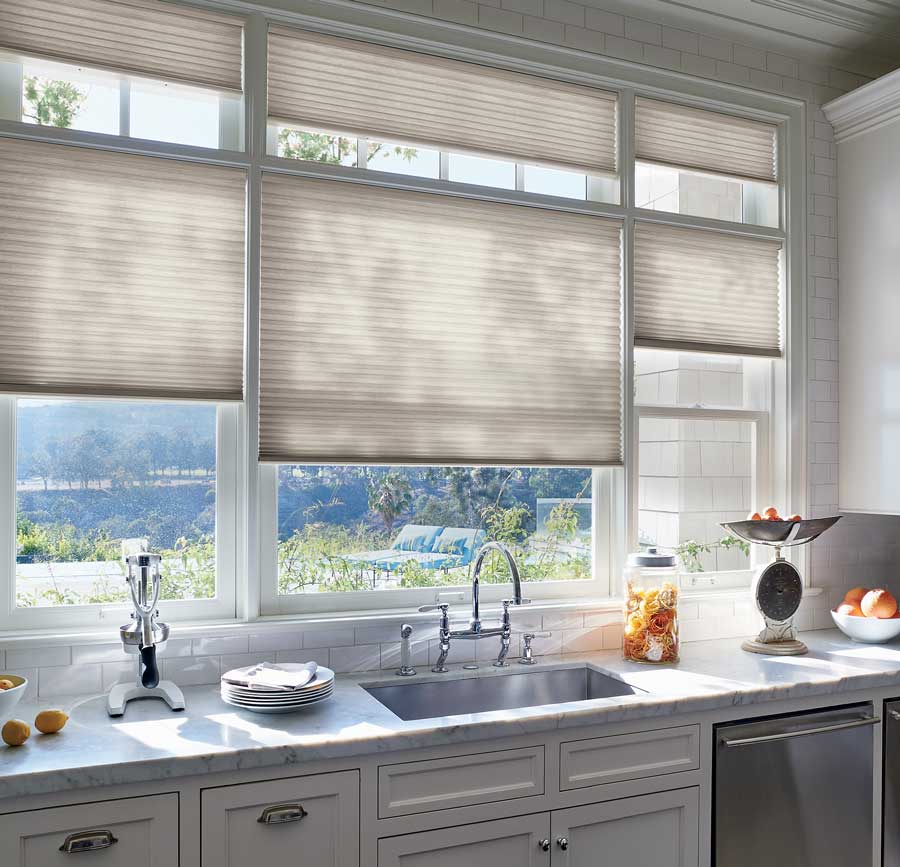 Coordinate Your Windows and Doors
Sliding glass doors, french doors, or a single patio door are all design options we see often in kitchens. It simplifies indoor/outdoor entertaining and looks beautiful as well. As we're talking about covering kitchen windows, glass doors also need their treatment options! Our team is full of experts that are excellent at pairing door and kitchen window coverings together to create one seamless design that matches your style while also allows for full function of all windows and doors.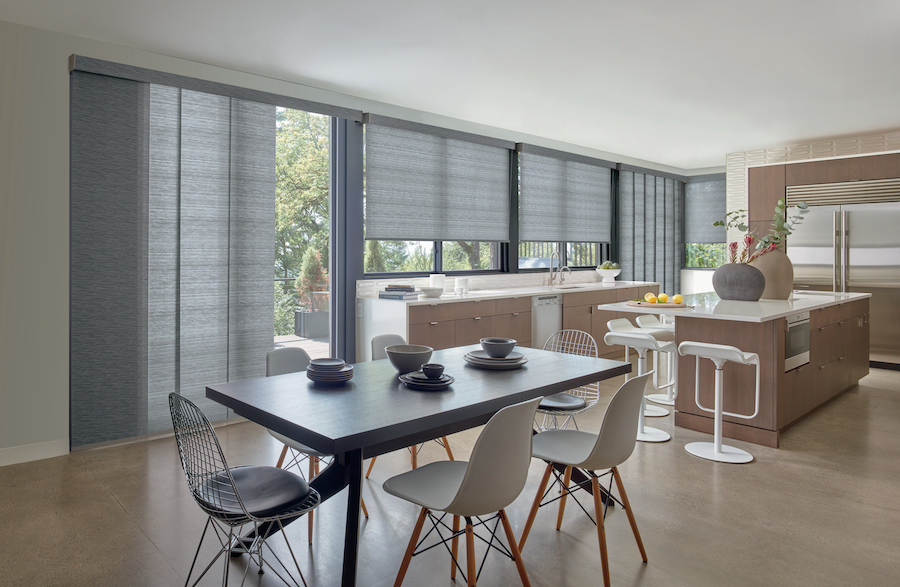 One way to create a cohesive, cozy space is by making sure your treatments are all coordinating. Some prefer their treatments to be the same and have them all match. While others choose several different treatments that all come together and harmonize.
Dining Around the Table
As the sun sets around dinner time this time of year, do you find that there's a "hot seat" around your table? A spot where the sun seems to hit just right and the glare runs right across whomever is sitting there? Windows in the kitchen allow for a beautiful view and setting to enjoy a meal, but when it becomes drafty or there's a pesky glare, it's time to implement kitchen window coverings.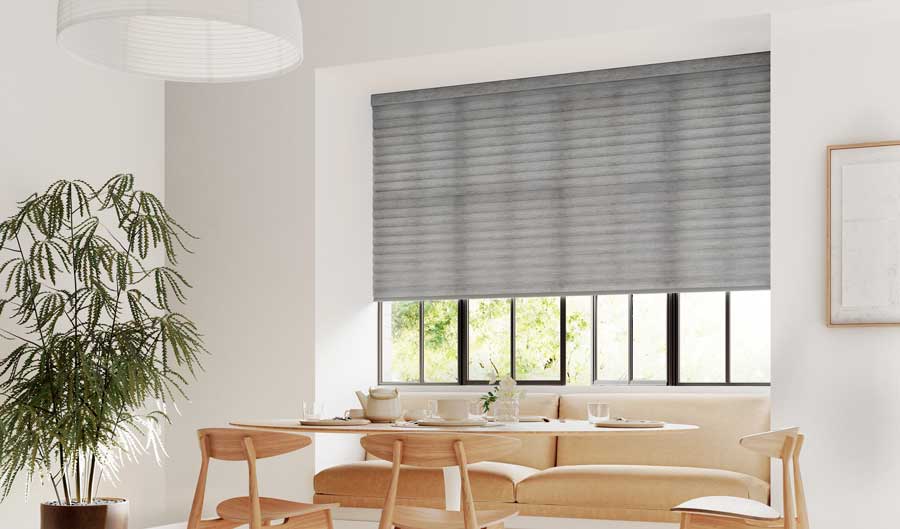 Keep Kitchen Window Coverings Looking New
There's no shortage of messes happening around the kitchen, from little fingers helping to cook to inevitable grease splatters. When choosing kitchen window coverings, it's important to look at those that are easy to keep tidy. Shutters make for a great addition to any kitchen space, but there certainly are shades and blinds that are more easily wipeable if you prefer that look as well!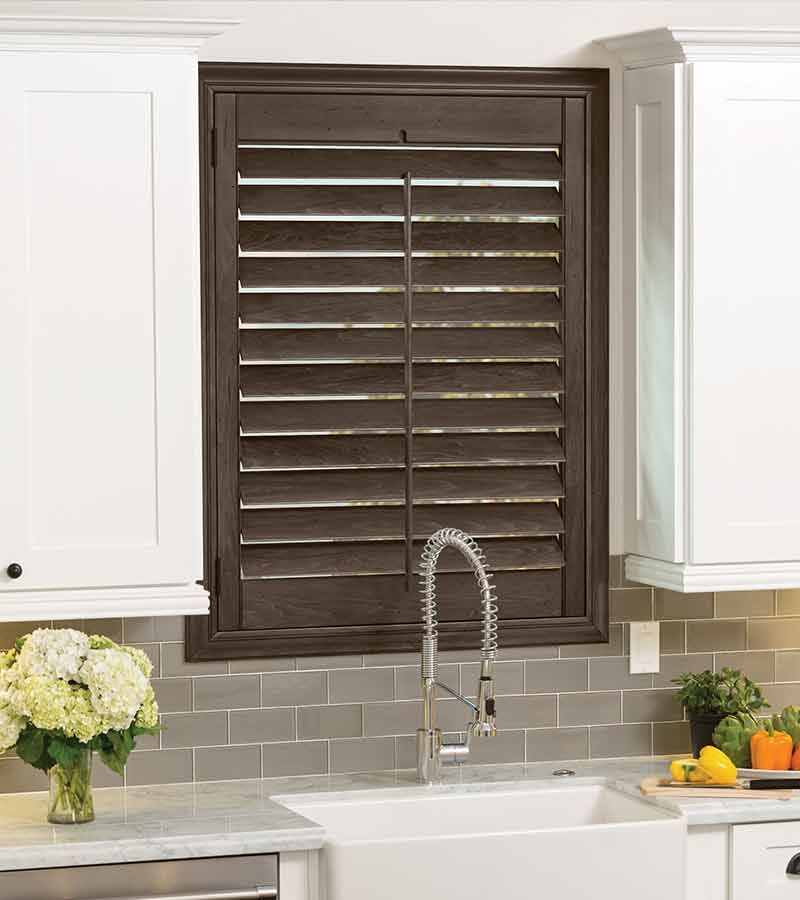 Our experts here at Blue Sky Shutters and Shades are eager and passionate in helping you find the window treatments that will serve your home best. Kitchen window coverings should fit right in, both style wise and functionally. Contact us today to schedule your FREE in-home consultation.