When it comes to home design, an open floor plan is the most popular. You can see this in the majority of homes today.  If you're not familiar, an open floor plan refers to two or more spaces, such as the living room and dining room, joined together to form a much larger space. An open floor plan makes entertaining easy, creates more useable space and increases the light that emanates throughout this spot in the home. However, more space means more decorating. This can be a daunting task if you are unsure of what direction to take. We have ideas to help make decorating easier, and we're showing you a bunch of ways window coverings can look in these homes!
Establish Designated Spaces 
While decorating an open floor plan can be tough, designating space in your room can do wonders. This can be done by having area rugs and grouping furniture together. This creates separation but still leaves the room feeling open while also looking like each area has a purpose.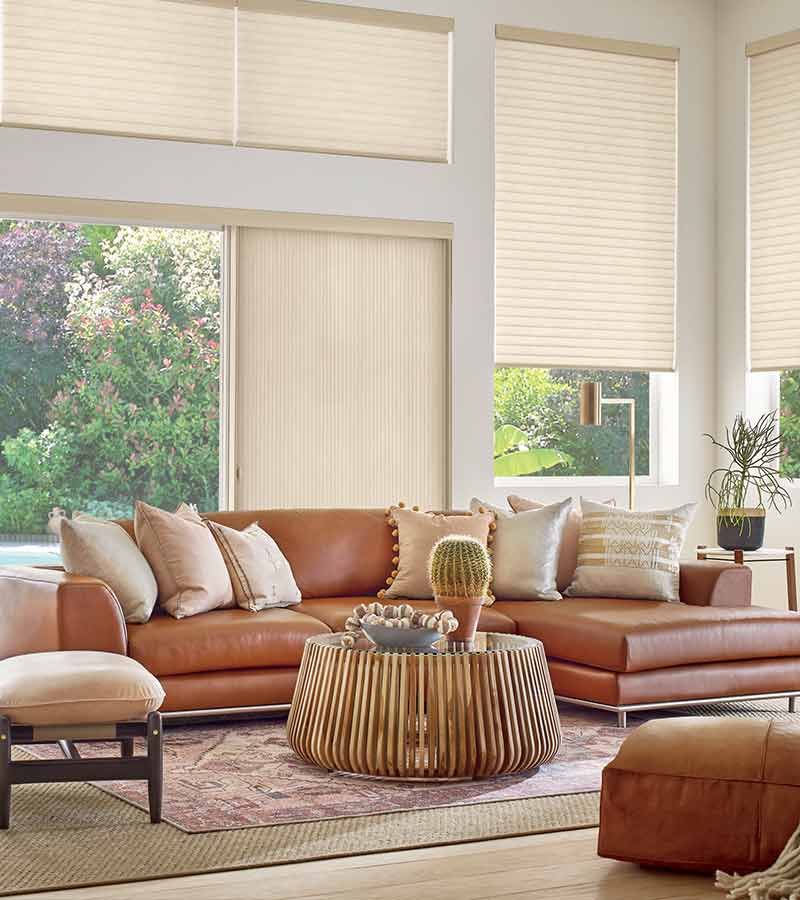 Keep the Open Floor Plan Open 
If you are not used to an open floor plan, it can be easy to fill it with items to make it seem smaller. However, it is important to keep it open. Making sure that the space is easily walkable when you add furniture is a must. This not only makes the space more usable but it gives your guests' eyes a chance to rest before they view the entire room.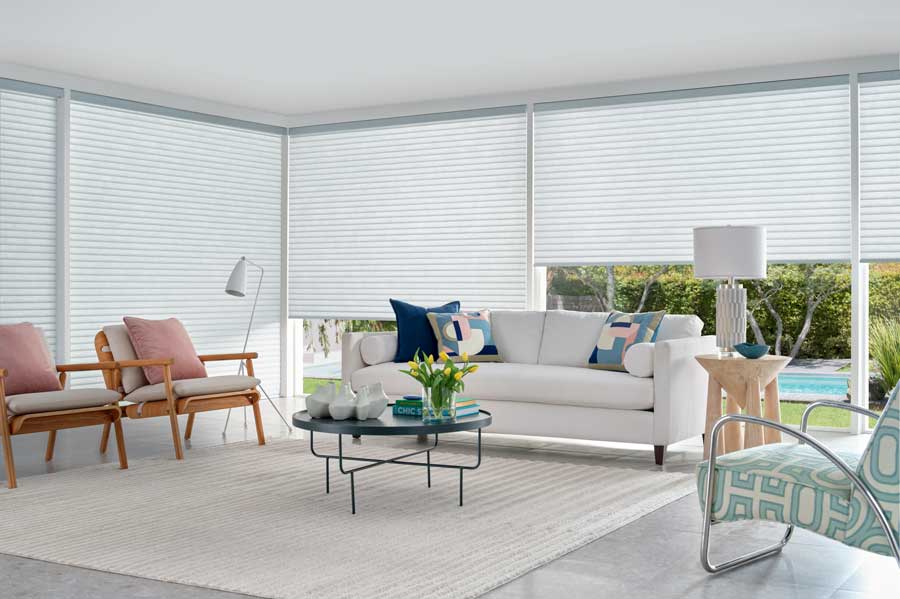 Develop a Strong Foundation 
Continuity is key to decorating an open floor plan space. Keeping the wall paint and flooring the same will ensure that it maintains a unified look. If you want to add some complexity to the space, you can add different hues or layers to accentuate it. Taking these steps will highlight the aesthetic flow of the room.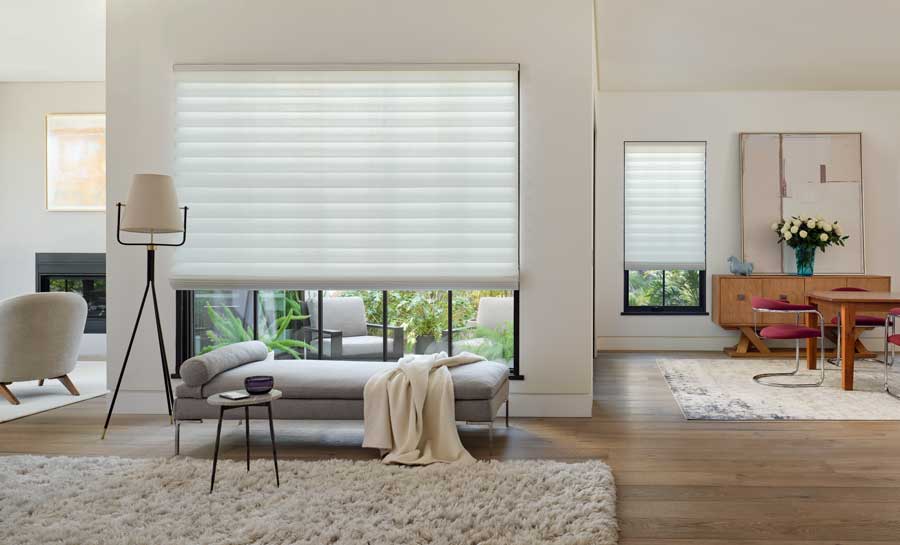 Create Lighting Zones 
Giving your home a warm and cozy vibe is always achievable with good lighting. This can be a challenge in an open-concept space. Keeping recessed lighting consistent across the room allows an equal amount of light to be distributed to all areas. Having these on a dimmer can help you create the right atmosphere. Remember that well-placed sconces or a chandelier can have a great impact on your home. This is a great visual for the eyes and can be a wonderful focal point.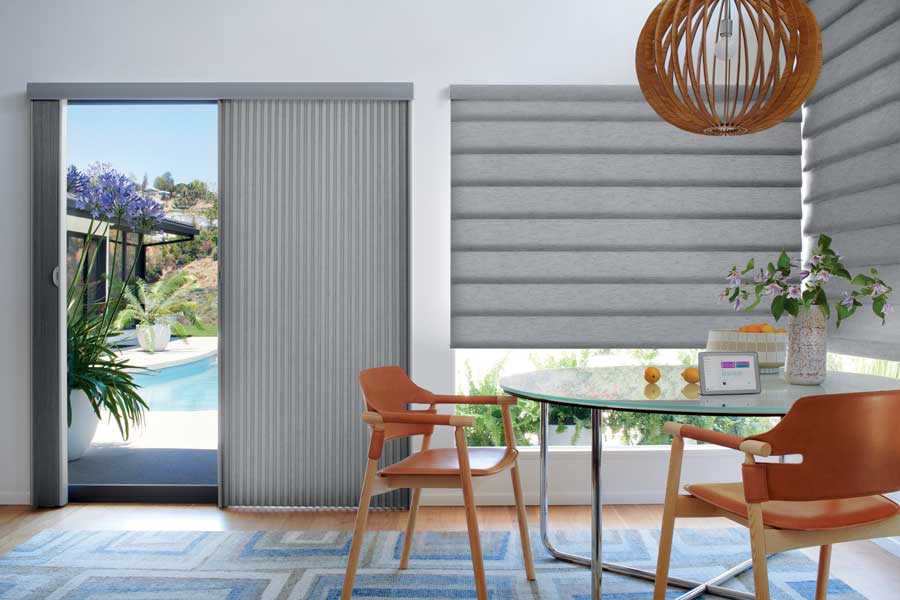 Fit in Window Treatments 
There are factors to consider when you are looking at adding window treatments to your open-concept space. If your floor plan consists of the living area and kitchen sharing a space, you may not want to use the same type of window treatments throughout the entire area. The good news is that you don't have to. Start by keeping your interior design style in mind as you begin selecting the coverings for your room. We are here to help you pair your style with window treatments that work effortlessly together and fit the windows and doors that you anticipate covering.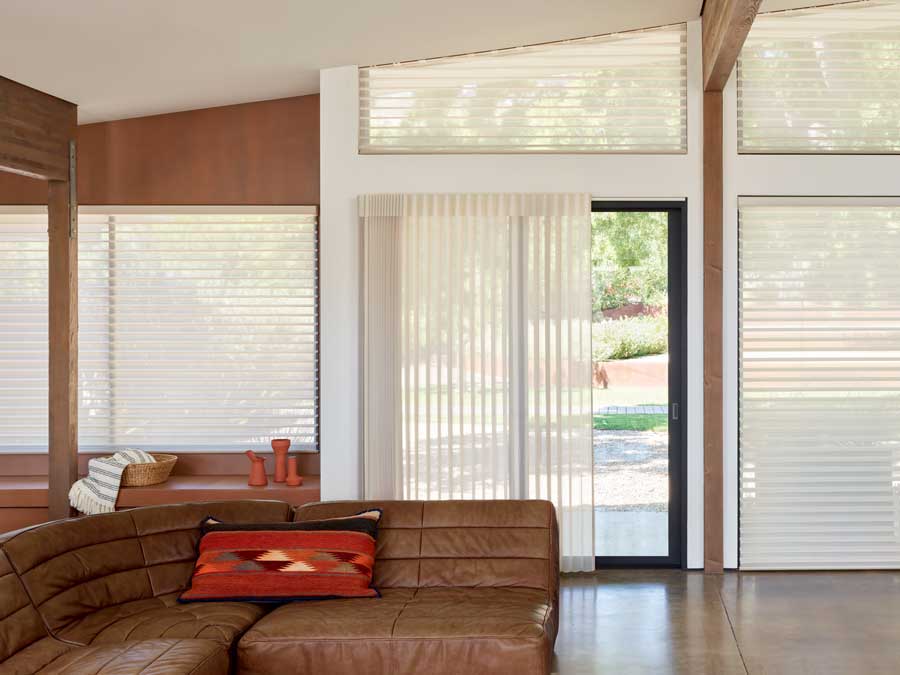 Be Energy Efficient 
It has been stated that an open floor plan is not the most energy efficient. In the winter, the number of doors and windows in the space can cause discomfort through the draft that comes through. In the summer, it may seem like the warm temperatures outside heat up the home to an uncomfortable level. An easy solution to this lies in the window treatments you select. Make sure that you protect your interior with coverings that will keep everyone comfortable.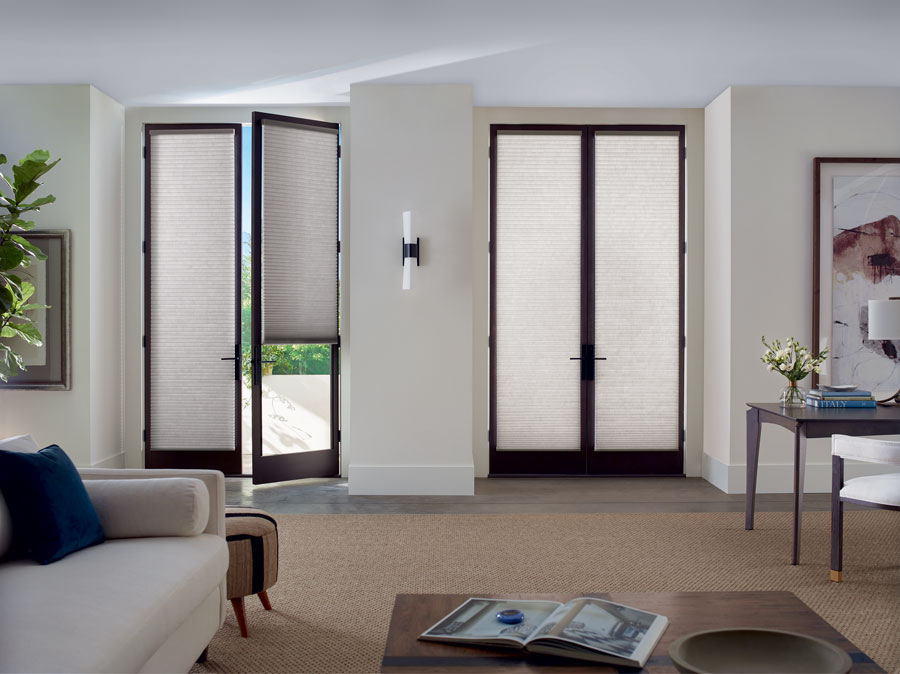 Let's Work Together! 
At Blue Sky Shutters & Shades, we are ready to help you make the best out of your open floor plan with window treatments that will work perfectly in your space! Contact our team today to schedule a FREE in-home consultation with one of our expert designers.