Everyone's talking about self care these days, and rightly so. Our daily lives can be A LOT. That is why creating the "Feel Good Home" is so important. At Blue Sky Shutters & Shades, we believe designing a home that appeals to all your senses will make a huge impact in your everyday comfort. Let's begin by exploring our five senses.
Sightseeing
Out of our five senses, sight can trigger emotion quickly. When there's not enough light coming into a room you may feel tired, too much light is exhausting as well. Think of a cluttered kitchen–anxiety provoking or a drab color on the wall–depressing. Trust what you see–the emotion it evokes is important to pay attention to. And then, make adjustments.
Organize bookshelves or remove clutter from a room to improve your mood

Donate decorative items that no longer bring you joy

Color matters–choose a color palette that brings your family happiness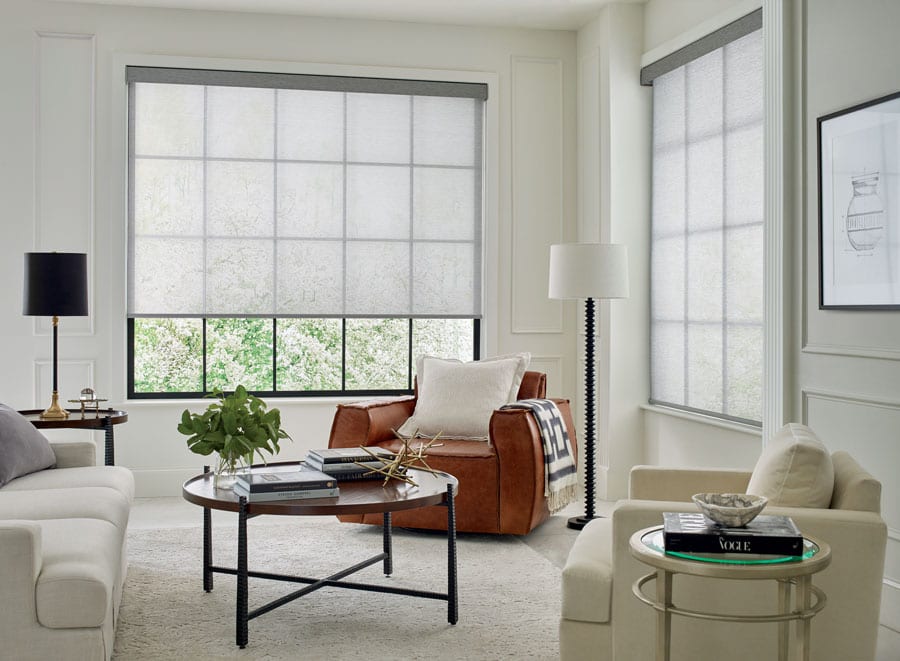 Creating a feel good home has a lot to do with window coverings. By controlling the light and creating a soft comfortable atmosphere your family will literally see the benefit. Another idea is to fit the bedrooms in your home with room darkening shades to improve everyone's sleep quality–not to mention privacy. There are so many tricks to creating an atmosphere that will improve your mood, and we can help design it for your home.
Listen Up
Whether you live in the city or the suburbs every home has its "noises". Take a minute to contemplate the sounds you hear at home. Are they comforting and do they improve the quality of your life? Or are they somewhat annoying and intrusive? Let's discuss ways to make the sounds of your everyday life a fitting soundtrack.
Add speakers, play your favorite music and set the mood

White noise in the bedroom is known to improve quality of sleep

Create a relaxing outdoor space by adding a water feature

Window treatments can absorb sound and look beautiful, too!
The Nose Knows
Is your nose on high alert? Does your home always smell fresh and clean? In order to create a  feel good home it must. Here are some new ideas to bring in the good smells.
Plant aromatic herbs & flowers indoors or outside by a window

Light your favorite seasonal candles

Choose your cleaning supplies by scent

Houseplants can purify the air

Boil fresh lemons and spices together

Does It "Feel" Like Home?
Beyond paint and furnishings, the best way to create a feel good home is in the details. Sure you can start with trending styles, but make sure you add personal items like framed pictures or family heirlooms to the mix. Also, by adding texture with wooden items or woven baskets, your home will feel warm and cozy. Increase your comfort with fluffy blankets, fabric window treatments and area rugs. These are all great ways to introduce your personality and make it "feel" like home.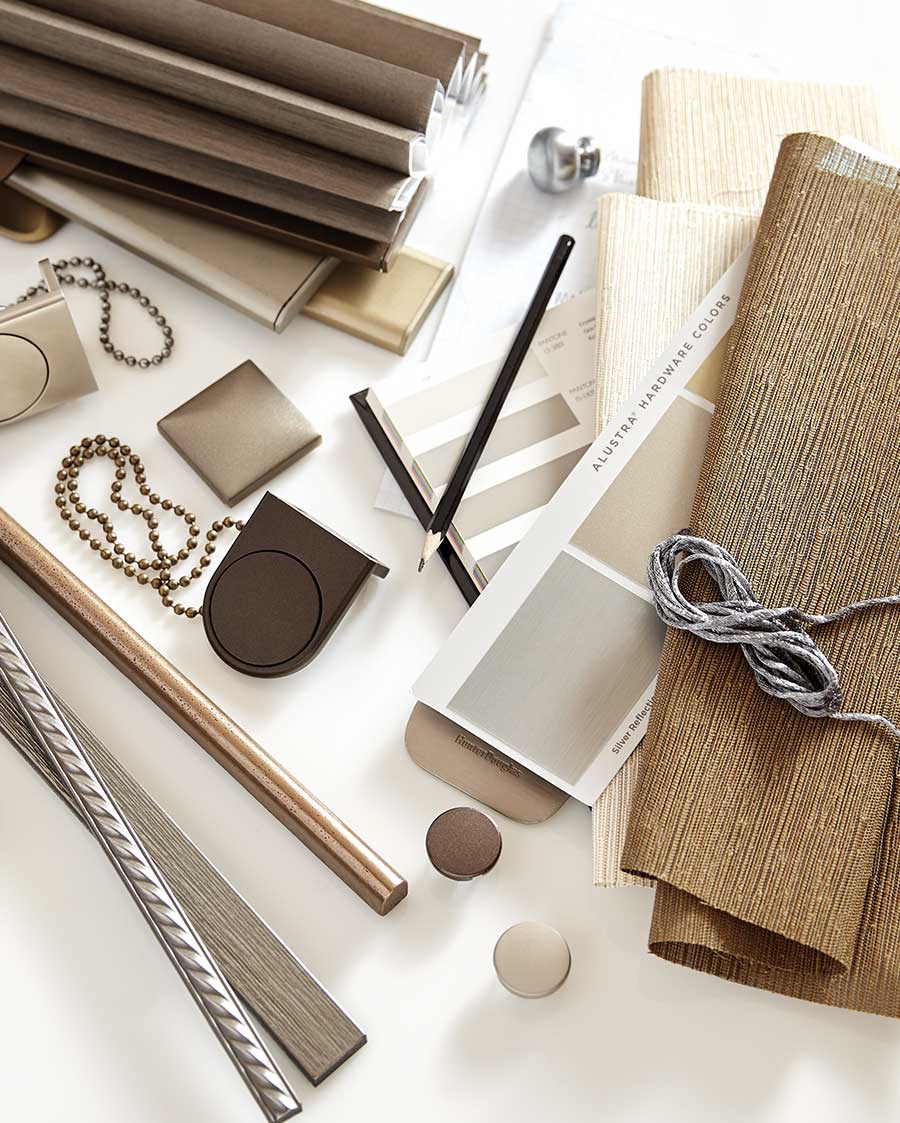 Tasting Menu
The overall feel of your home depends upon your kitchen, after all it's the heart of the home. When we think of kitchens, we think family, food and fun! How can you improve the feel of your kitchen? By improving the taste of the food that's in it!
Healthy, colorful snack options

Display a family menu and try new recipes

Change it up! Can't make dinner as a family work these days? How about breakfast or lunch?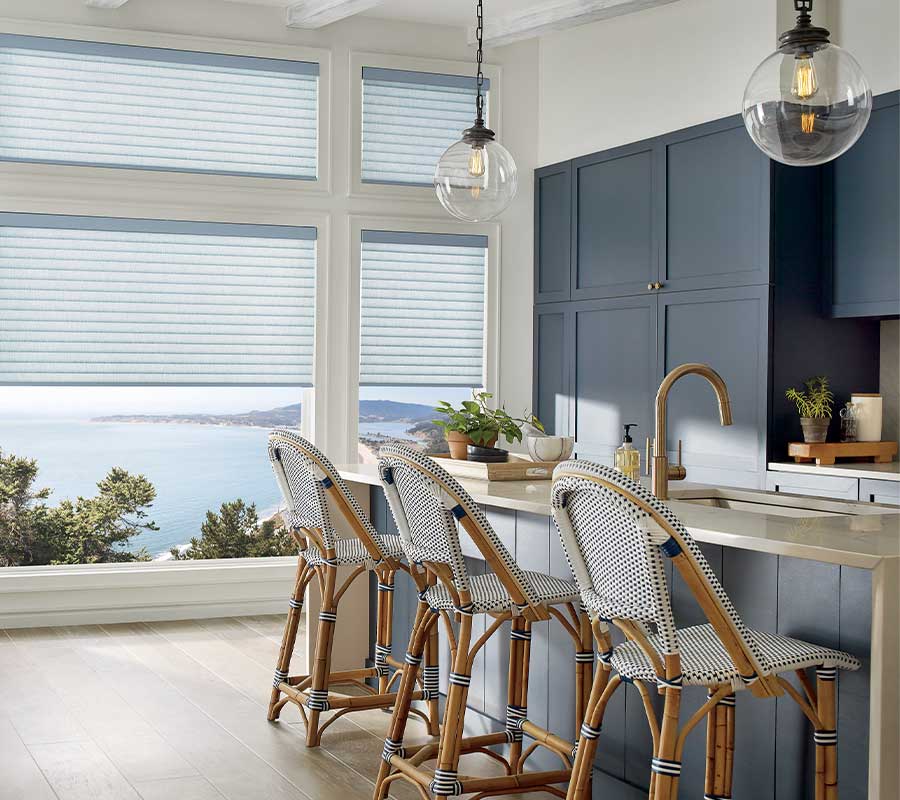 Design Your Own Feel Good Home
If your home isn't giving you all the feels, it's time for a change. Your home should be your happy place, no need to be a follower, play by your own rules. What areas need improving? Let's focus on creating a feel good home again by evaluating your space and making adjustments.
Do you have a quiet space in the home to just relax?

Can your whole family watch a movie together? 

Do you have a designated creative space? 

Does your daily life run smoothly the way it's set up?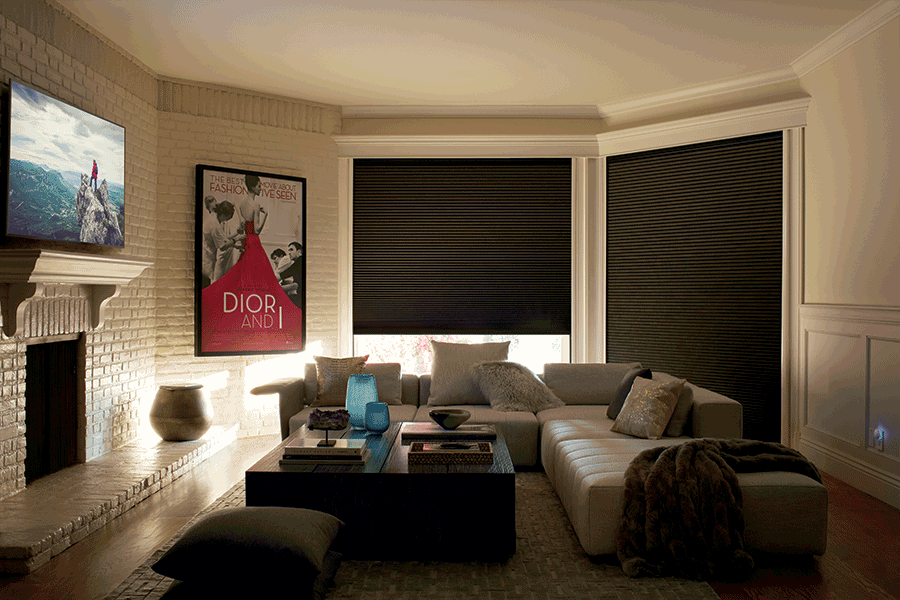 Afterall, it's your little piece of heaven! Make your home "the feel good" home you've always dreamed of. Allow us to help design your space with improvements in lighting, comfort, privacy and convenience. Window coverings are an important consideration when creating the right look and FEEL for your home. Tap into all your senses to create the perfect atmosphere. Contact us for a FREE consultation or stop into our showroom and SEE what we can do for your home.