Have you been contemplating a feature wall in your home? We certainly agree with this amazing addition! And, we have some inspiration to get you started. On the other hand, if you have a wall that is floor-to-ceiling windows, don't despair! With the right window coverings, we can help you design an accent wall full of style and solutions.
Texture is Key
The best part of using wood in home decor is its durability and texture. It adds an essence of nature-inspired calm. From pallet walls to wooden planks, wall design has definitely received an upgrade with these features.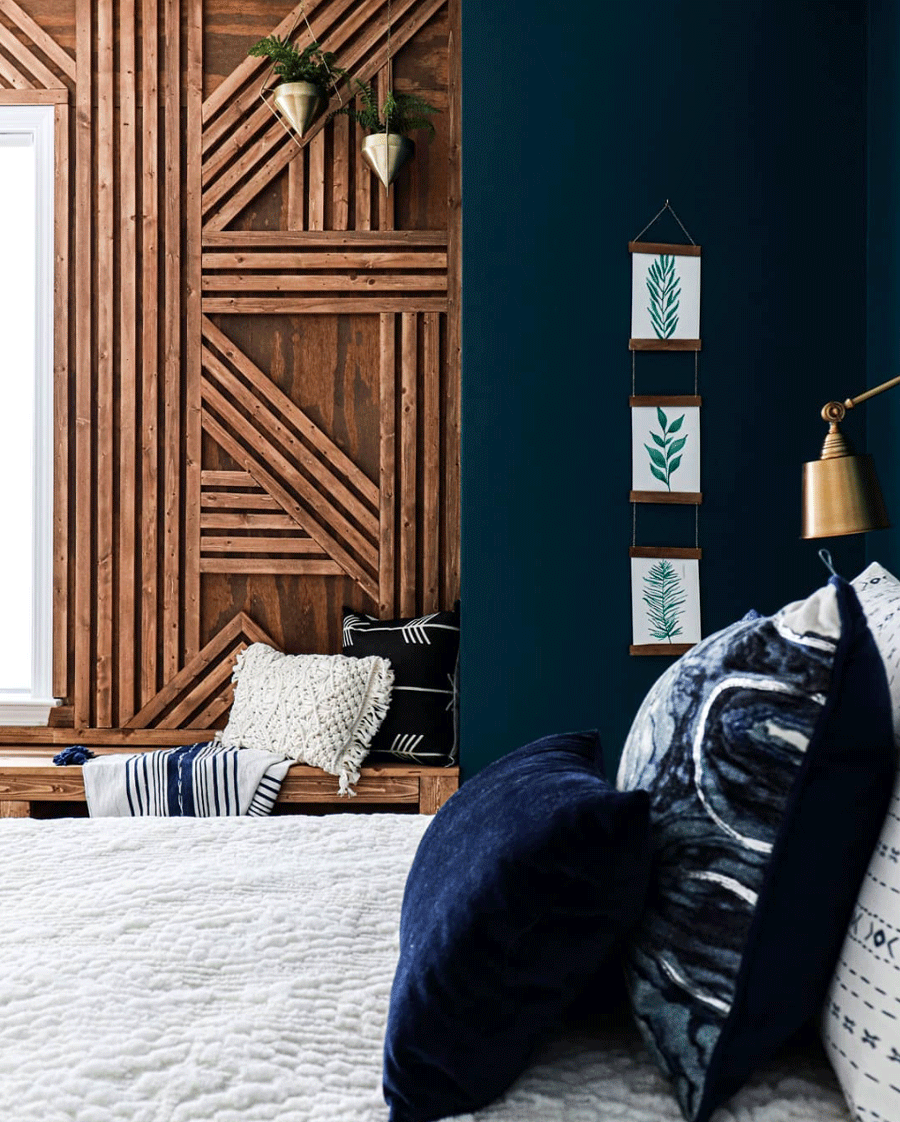 This incredible plank wall, by Zoe of @craftedbythehunts, offers the texture, design, and wow factor you're looking for! And, this feature wall is sure to last with its absolute beauty–an amazing focal point that adds charm and character.
Making An Entrance
Making a good first impression applies to your home as well. It's important to have an immediate atmosphere upon entering. Shiplap has gained in popularity because of its versatility and the chic simplicity.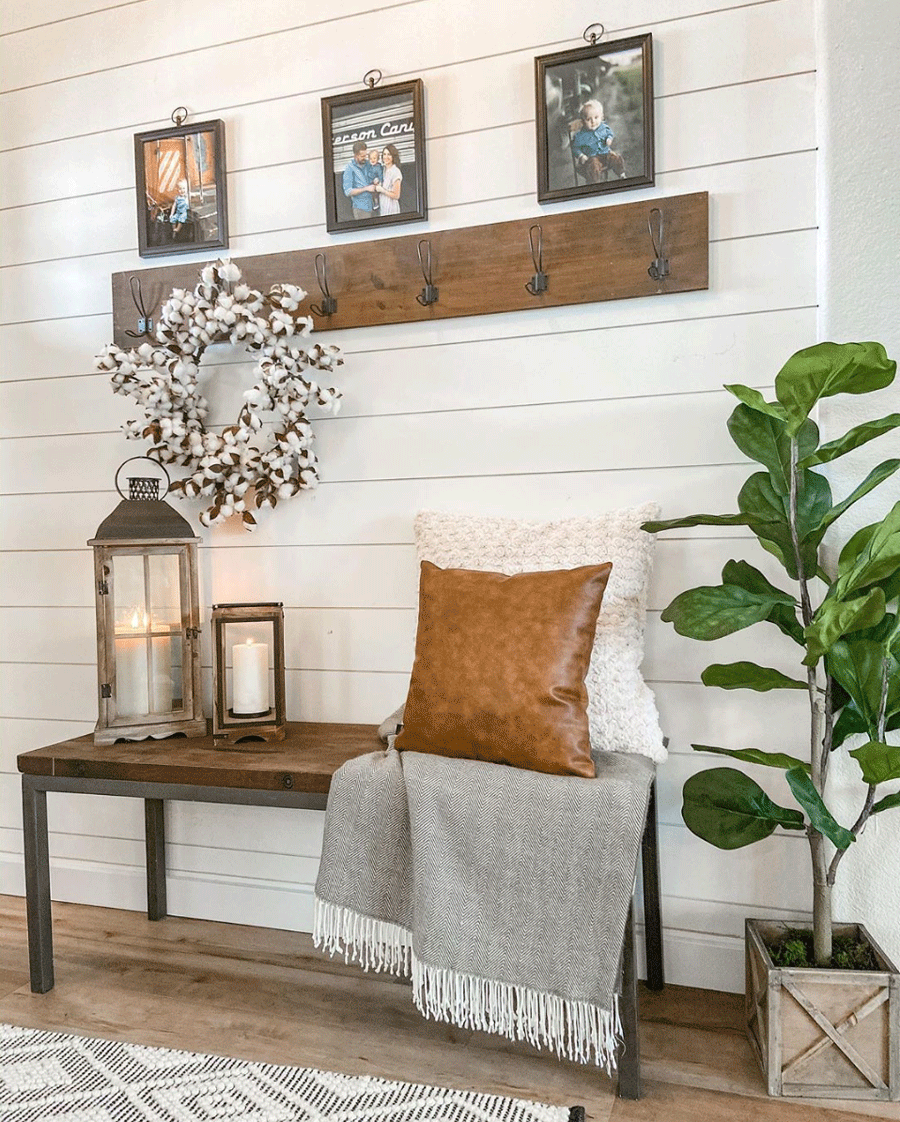 Danika, of @halfstorymadewhole, displays how well this can be done. The shiplap feature wall acts as a subtle statement, while the other design elements in the same space complete the color story.
Frame Worthy Feature Wall
All those photos we take every day…what can we do with them? Make a bold design statement by creating a gallery wall with a layout that captivates the eye. Not only will this feature wall look dynamic, but family vacation pictures and well-loved memories turn into art.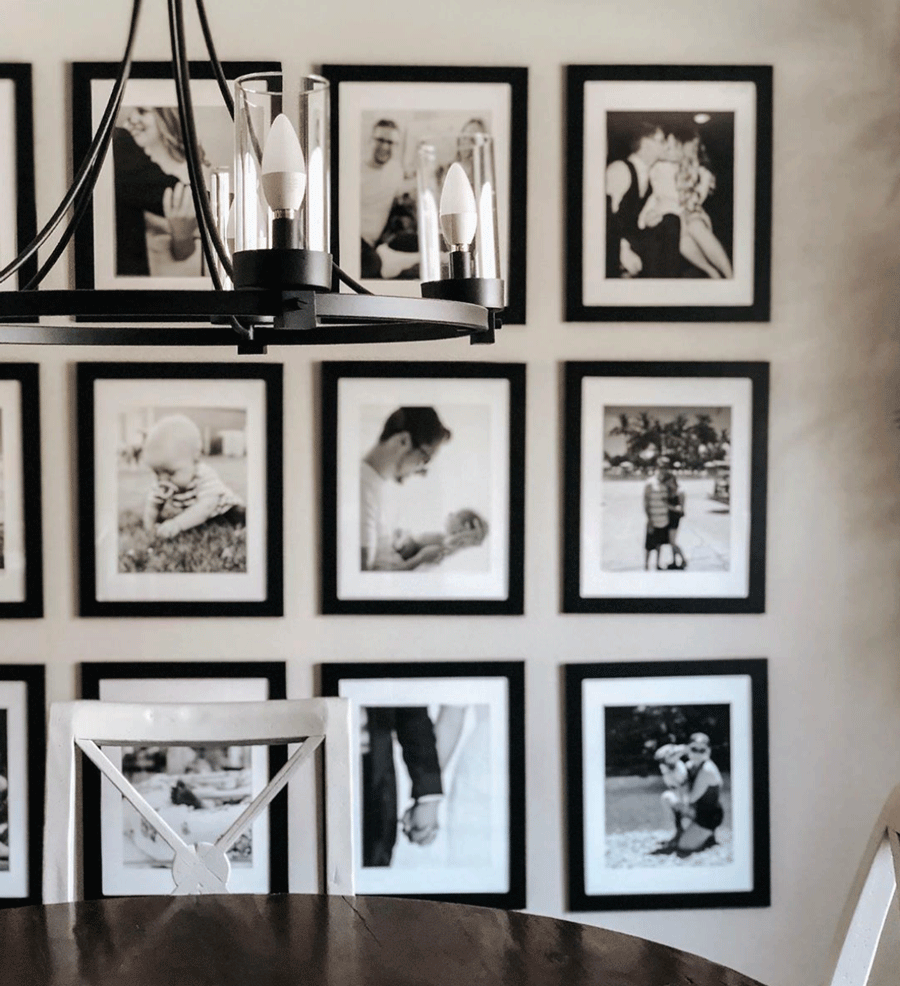 Oftentimes, to make the look stand out, you'll want to choose a contrasting frame color against the wall. And, then, you can decide whether you want the pictures in color, or a nostalgic black and white theme like Mercedes of @with.love.mercedes. From her neatly organized layout, to the intentionally chosen prints, her gallery offers compelling design. Visit her Blog for more inspirational goodness.
Wall of Windows
Another way to enhance the quality of your home is with window coverings. If one of your walls has floor-to-ceiling windows that's even better! Designer Banded Shades are a great option for large windows because they combine design and functionality. Your view can stay unobstructed, yet reflect any unwanted disturbances. They have the ability to be blackout and even motorized for convenience.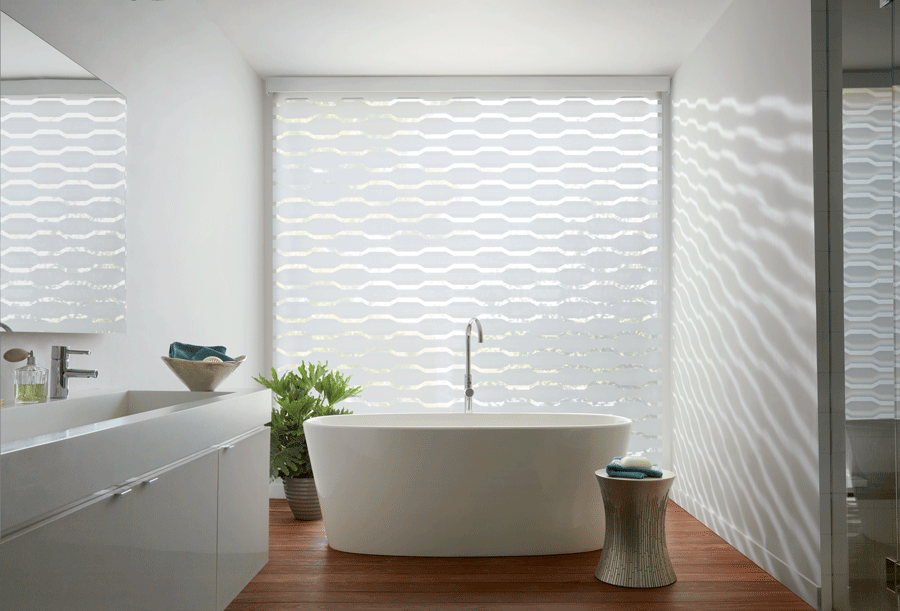 Blue Sky Shutters & Shades wants to help your ideas of a feature wall become a reality. Contact us to schedule a free in-home design consultation today.