When the seasons change, the light in your home can have a dramatic effect on how you feel–your mood, energy levels and your ability to complete tasks. With the days becoming increasingly shorter, it can make your home feel dark. This darkened environment can zap your energy, depress your mood and make it feel difficult to do anything except crawl under a blanket, waiting for spring to arrive. It's time to take action–try these tips to brighten up the spaces in your home…
Tip #1 Find the Sun
When you want to brighten your home, it's important to know which rooms get sunshine, but more importantly, which ones don't. Traditionally, South facing windows will get sun all throughout the day, and your Eastern windows will bring in morning sunlight. It's the Northern windows that you should be most concerned with.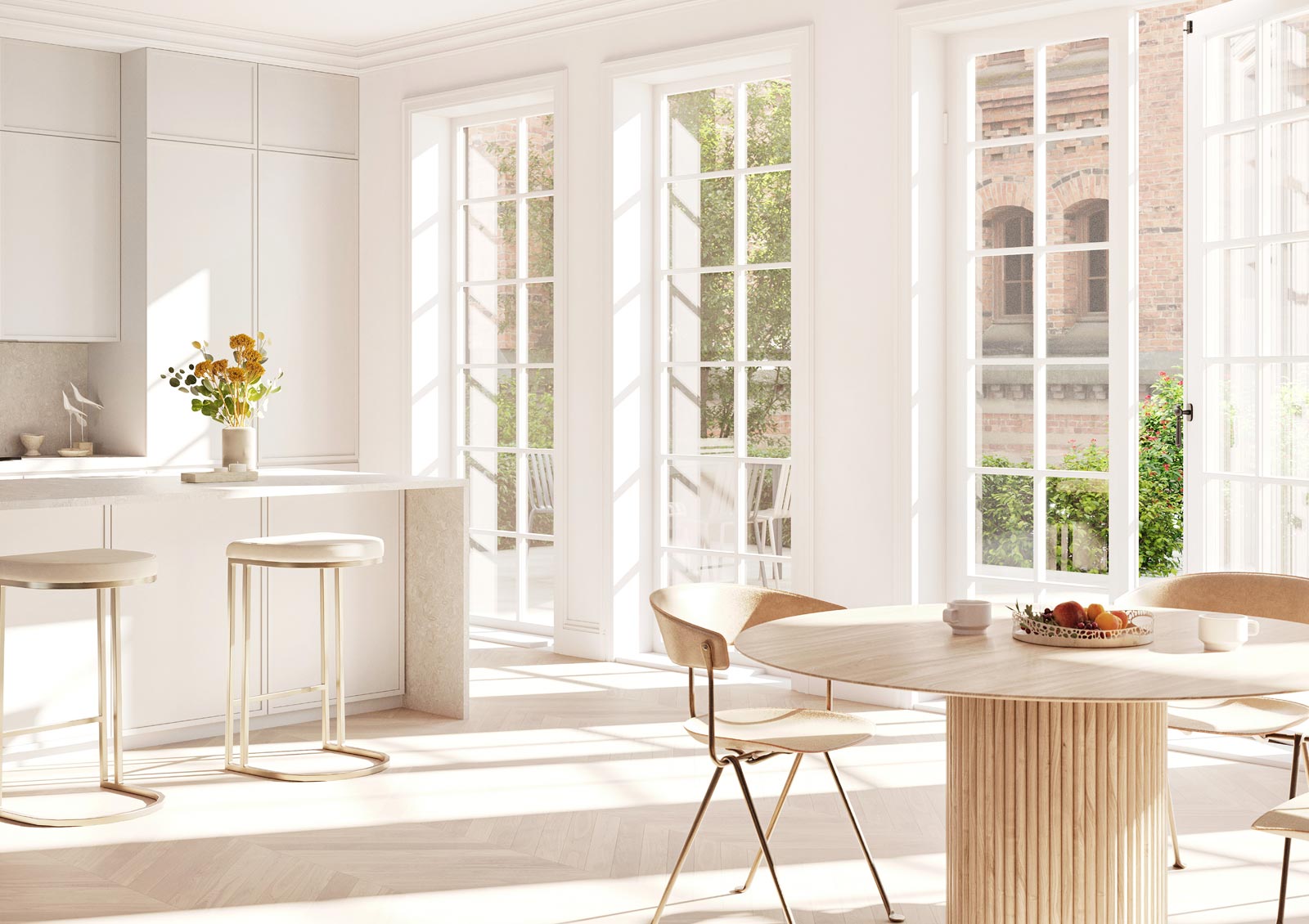 These rooms can make your home feel dark on the brightest days. When you're attempting to brighten up spaces, you'll want to identify where the light is lacking first.
Tip #2 It's All About the Paint
You might think it's a no-brainer that in darker spaces you'd want light paint colors. But, it can be more involved than that. Painting darker rooms a brighter, lighter color can be a good start. Another strategy with dark rooms is to increase the sheen. What does that mean?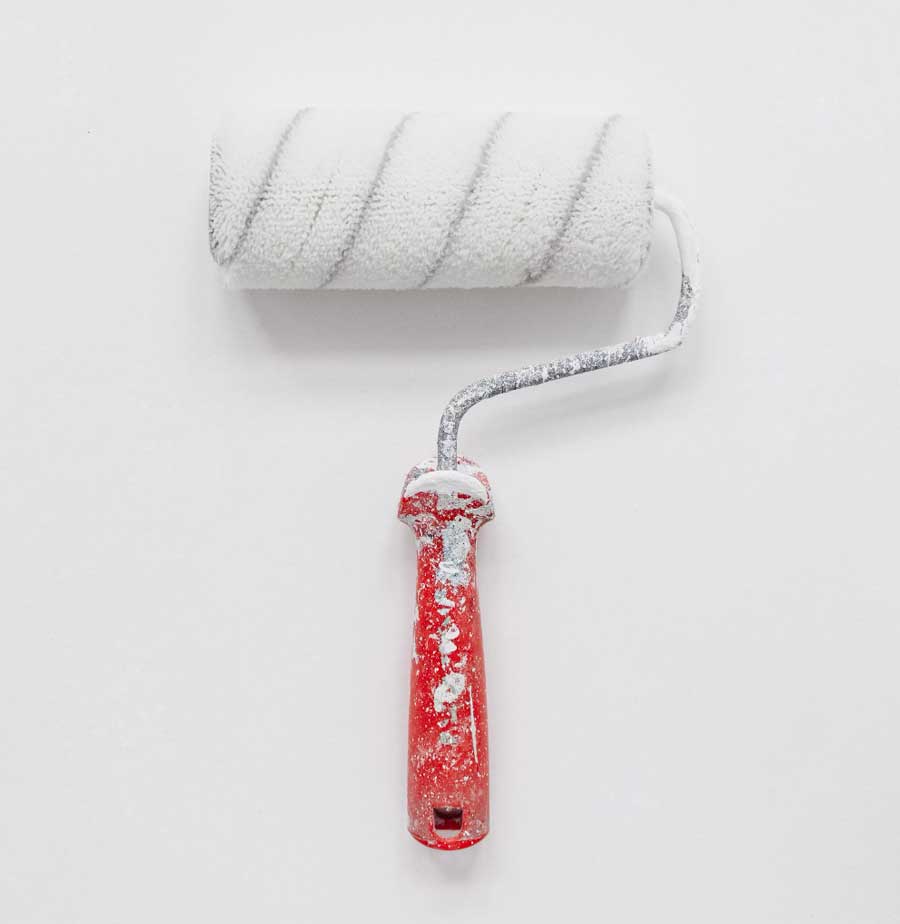 Flat paints are known for absorbing light, which could be a problem when it comes to darker rooms. In most cases, your ceilings will always be done in flat, but the walls? Flat paint, even in bright shades, can contribute to a darker vibe. Walls painted with an eggshell sheen will cast off additional light, making the room seem brighter. One level up from that? Satin walls can increase the reflective quality…just be careful. The last thing you need is to have a room that appears to be "shiny."
Tip #3 Choose Design Elements Wisely
There are certain design elements in a home that can lend to the appearance of dark or light. Dark floors look incredibly stylish, but they can trick the eye into making your home feel dark. The solution? Light colored area rugs will bring dimension to the space, while also "lightening" the atmosphere.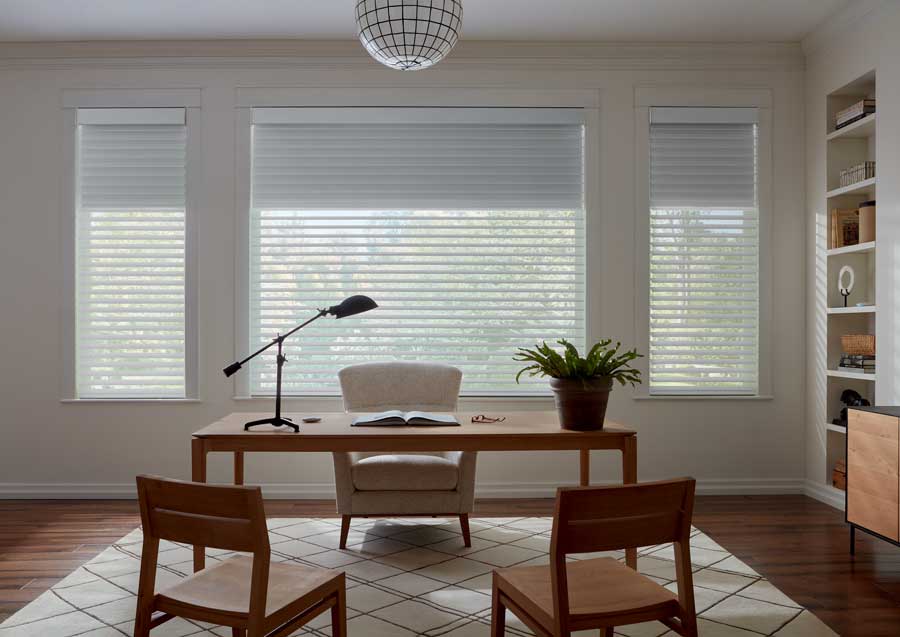 Fabric accents in darker rooms will be better suited in light, airy fabrics, like linen–instead of heavier ones, like velvet. Wall decor matters, too. In rooms that feel darker, a well-placed mirror, or wall of mirrors will introduce light into the space.
Tip #4 Know When the Light Is Making It Dark
It seems like an oxymoron–light making it feel dark. But, if you have a room where flooding light is entering, it can create dark "zones" in your home. Window treatments are a great way to control the light–not always block it out–customizing the way the light enters. Here are three ways to soften the light and control it to help diffuse and disperse light best in your home…
Sheer Shades
Known for the sheer fabrics they are made of, these window shades pull light into the space.But, not just any light. Filtered light will create a glowing atmosphere, evenly carried into the room. Depending on the collection of sheers, other features exist, including some that allow directional control of vanes so you can further tailor the way light enters.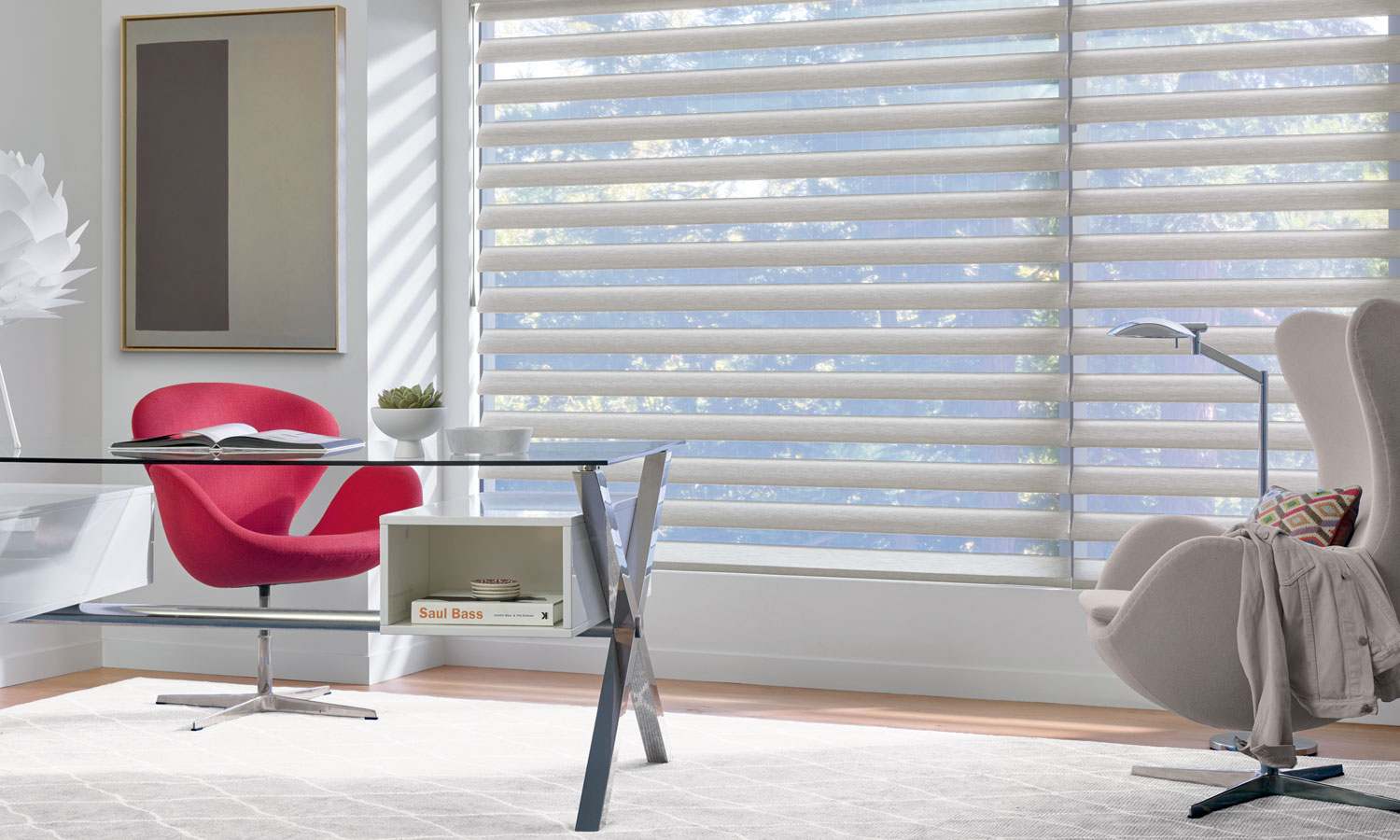 Top Down Bottom Up
Flooding light is never helpful. It invites annoying glare, harsh UV rays and relentless heat. When you cover the majority of the window,  but lower from the top, light enters across the ceiling. That light illuminates the entire space, while preventing the negative effects of flooding light at bay.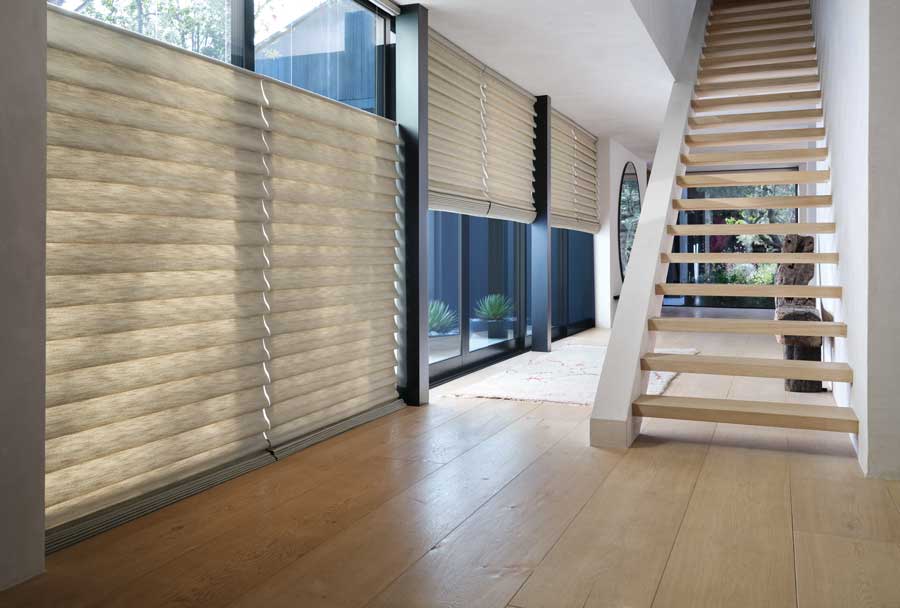 Dual Shades
When you want to enjoy filtered light and landscape views, it's great to have translucent window shades to cut the glare and soften entering light. But flooding light can chase you out of your favorite space for certain periods of the day. Dual shades offer the ability to drop a secondary blackout shade into place when you need it most.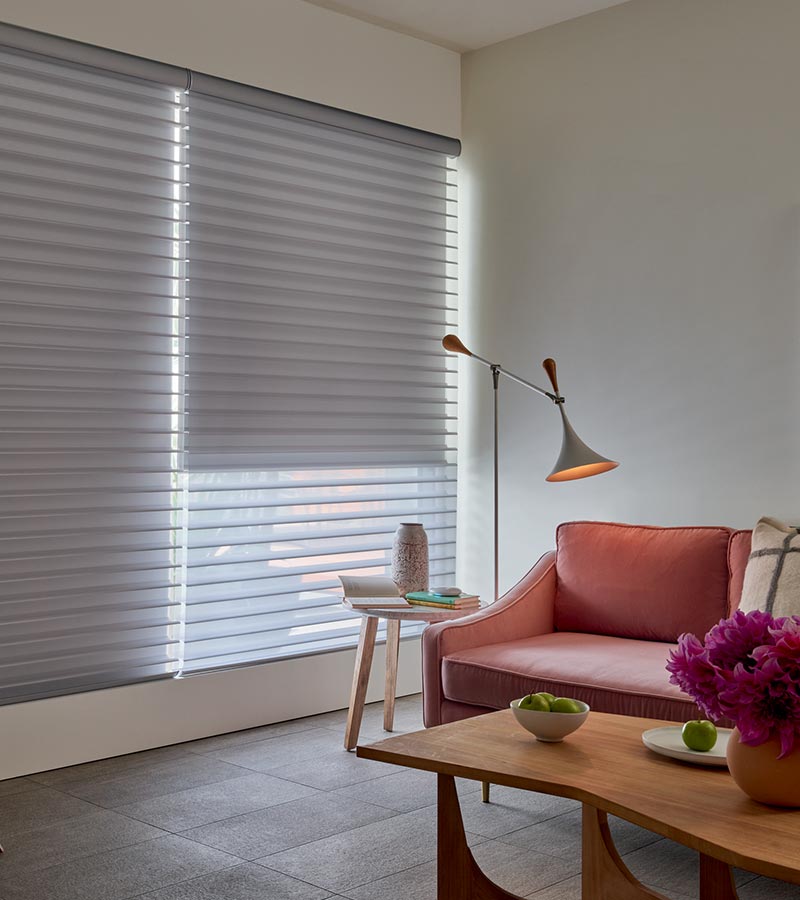 Tip #5 Call In the Experts!
If there are areas in your home that feel too dark, and others that feel too bright, help is on the way! Our team at Blue Sky Shutters & Shades can help you choose window treatments that will offer you the best atmosphere in your home. We'll come to you for a FREE in-home consultation. Get in touch with us today.