We're after that warm and fuzzy feeling. It can become a reality by putting cozy spaces throughout your home. From open floor plans, to smaller designated rooms, it can be achieved. Here's some tips and tricks that will enhance elements you'll want to cuddle up with.
Dark Hued Ceilings
A dark ceiling can quickly create a cozy space, especially if your home has high ceilings or an open floor plan. It doesn't have to be just paint that creates the dark look. Wood accents, beams, or wall paper can be used.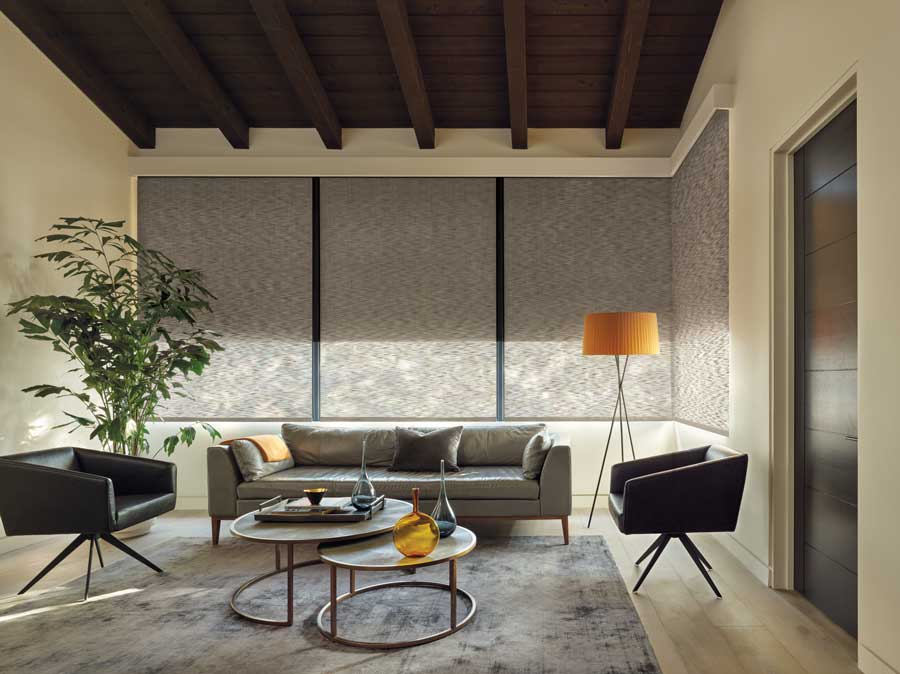 Window Treatments: Darkness creates an intimate ambiance that we love. That is, of course, during a certain time of day. However, once morning comes it's nice to switch it up and have some sunshine. Dual shades let you have both atmospheres depending on the needs.
Intimate Settings
Taking the time to nurture a smaller area with cozy elements will make it stand out. A small table set for two with comfortable bench seating for example. Add some window shades to shut out the world with a romantic chandelier and you've got yourself a night in.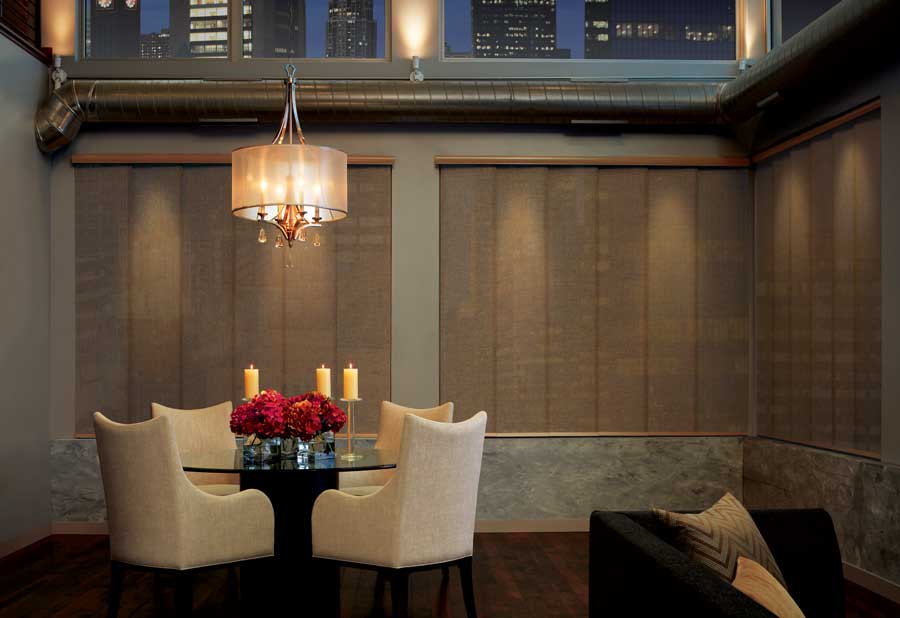 Window Treatments: The outside view may be marvelous but sometimes the person across from the table is all the distraction you need. Having cozy spaces that can be ready in seconds is a huge benefit with automated window shades.
Favorite Spot
You deserve to have a cuddly nook just for you. Drink coffee, dive into a book, or sip some tea. That home away from home is a little slice of heaven that is easy to get. Add some plush blankets and a comfortable pillow to that window seat. Instant oasis.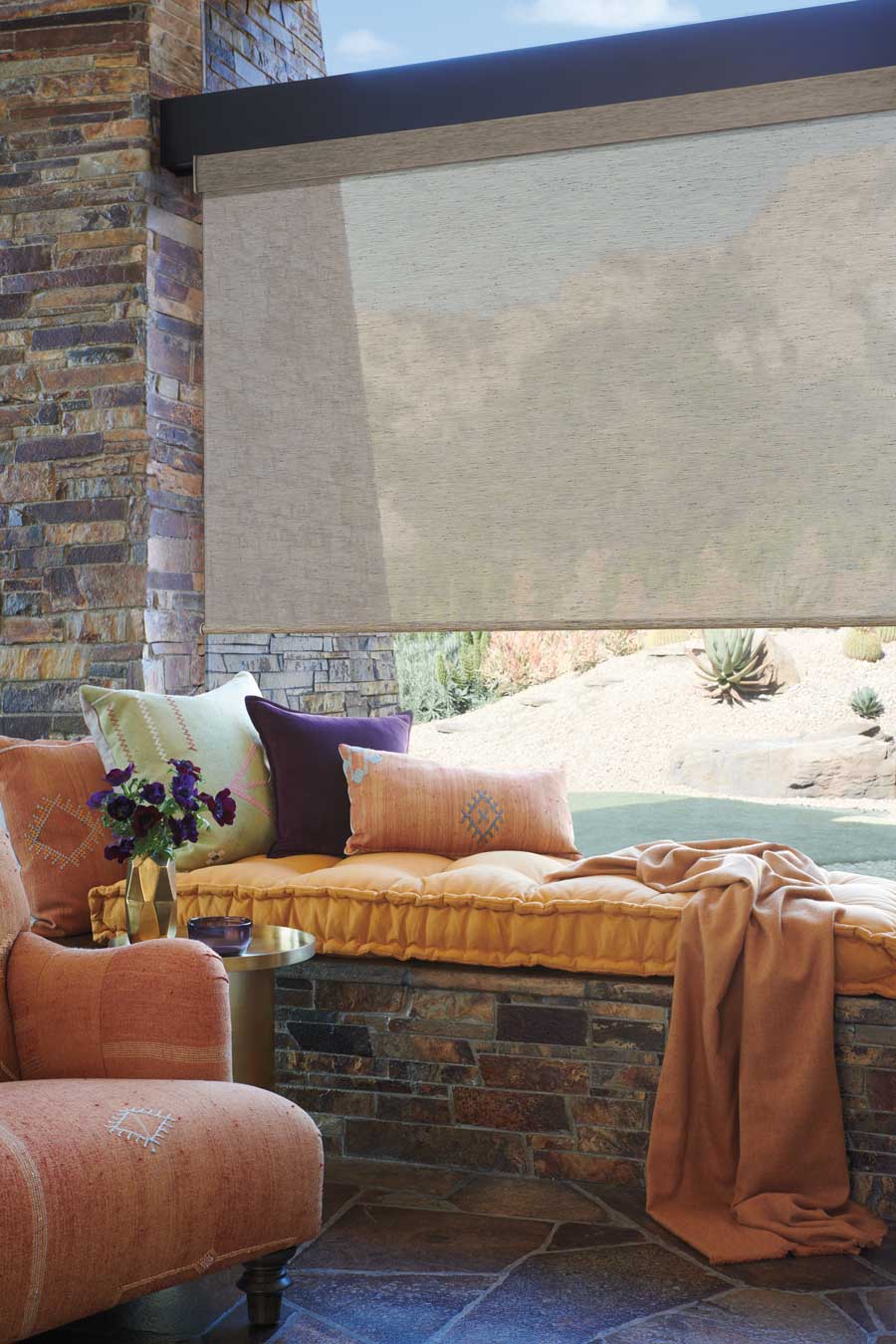 Window Treatments: Finding the right light in a small space is important. Too much light you may want to take a catnap and too little causing squinting and annoyance. Find the right window covering that will let you diffuse the light but still invite it in.
Design Elements
Texture is the core of a brilliant combo of materials and fabrics. Elements like pillows, blankets, and an area rug can ignite an invitation of comfort. Pair this with levels of lighting like table lamps, lanterns, and sconces to deliver quiet and soft warmth.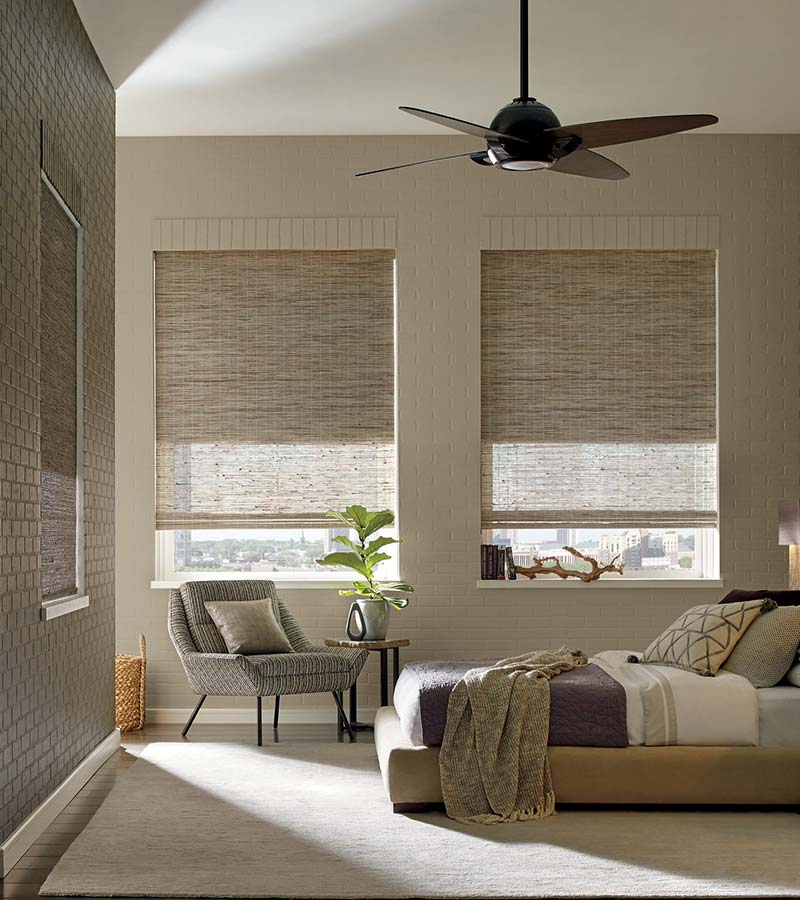 Snuggle Up to Cozy Spaces
Our Blue Sky Shutters and Shades team is ready to get cozy! We would love to discuss what you're looking for and how we can help. There are so many options for window coverings to make your house a home. Let's add instant warmth with cozy spaces. Contact us today for a free in-home design consultation.