It's your year to host. Enjoy the experience by showing off your dining room style. Hosting a gathering is a huge motivator when it comes to styling your home for the holidays. This season, impress your guests with your own take on festive decor. Let's begin with the dining room style of your dreams.
From Traditional to Transitional
"Transitional" has become the home decor style of the moment. Like most clients, you may question what the term actually describes. At Blue Sky Shutters and Shades we can help you get a better understanding of this everyday look. Transitional decor takes traditional style and adds contemporary elements. The results are a reefreshed but familiar look. With warm tones on the rise again in home design, most households aren't too far behind on this current look. Updating from traditional to transitional can be easy.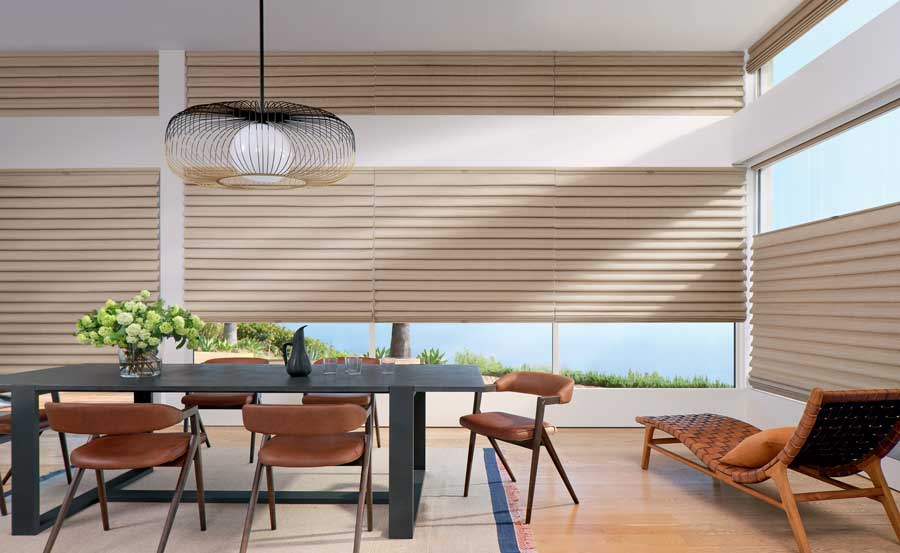 First, look around your home and remove any clutter and obviously outdated decor items. You'll find that transitional style is more minimalistic than traditional style. Next, pull in some black accent pieces like this dining table above. Believe it or not, black refreshes a space and goes especially well with  warm palettes. View the features dining space, the black table brings a fresh look and modern feel to the space. Finish up your dining room style by adding some current hardware. You'll have created a transitional dining room just like that!
Distinctive Dining Room Style
If you're known for having great taste, don't disappoint this holiday season. A great way to showcase home decor trends is by creating a tablescape of your own. Set out to impress your guests by uniting traditional decor with a modern flare. Kathryn of @kathrynpackard takes this concept and goes for it!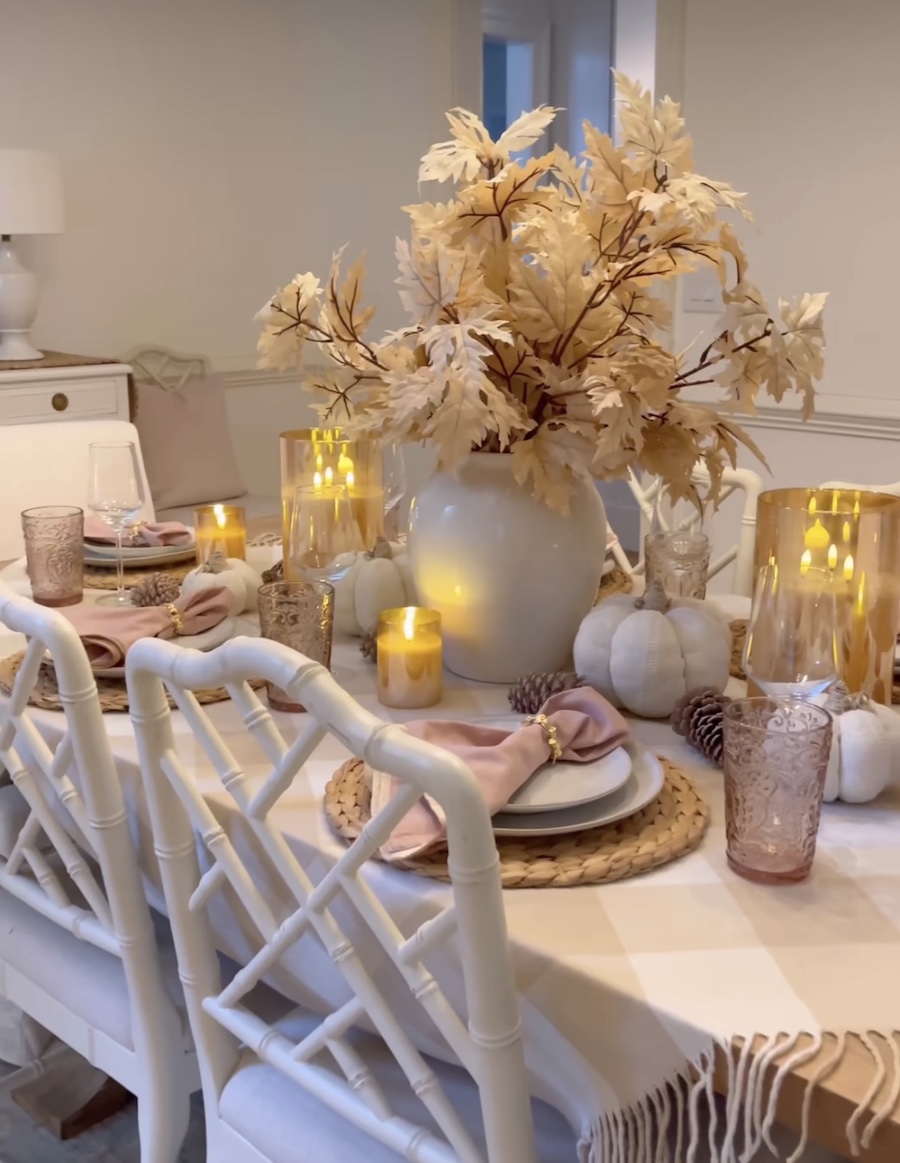 Kathryn has created a beautiful fall table setting by mixing seasonal elements with unexpected color. The pink works for this fall decor design and blends so well with the neutral colors and natural elements. How's that for dining room style?
Maximum Style Minimum Space
It's not the size of your table but the people around it. Keep this in mind when your struggling to fit your extended family around the dining room table. Then think outside the box. Why not repurpose your dining room and put it to good use. In recent years, families have gotten away from the formal dining room table and opted for a more casual experience. If this sounds familiar, use your smaller dining area as a designated space for cocktails and appetizers. It'll keep the flow of people moving in and out of the most popular rooms of the house.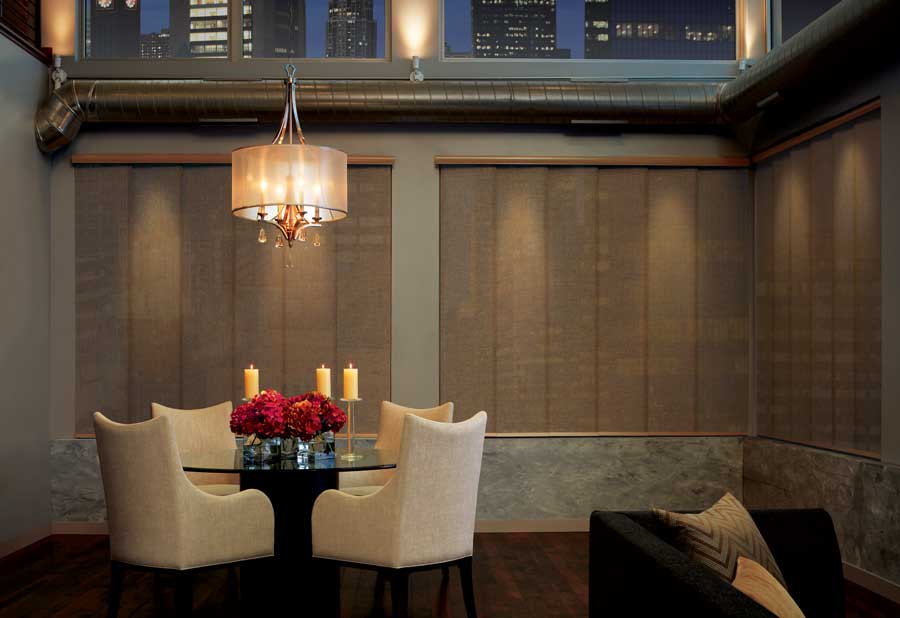 Large spaces can cause issues too. A ballroom sized dining room begs for a large crowd, but if your inner circle is small you are left with too much space to fill. Try to minimalize your space by defining a couple cozy spots. By grouping chairs together you've created a private gathering space or by adding a couch you've redefined the dining room as an extension of the living room. It's your home, move things around and make it comfortable for your guests. If you prefer the look of a formal dining room, move the furniture back once your event is over.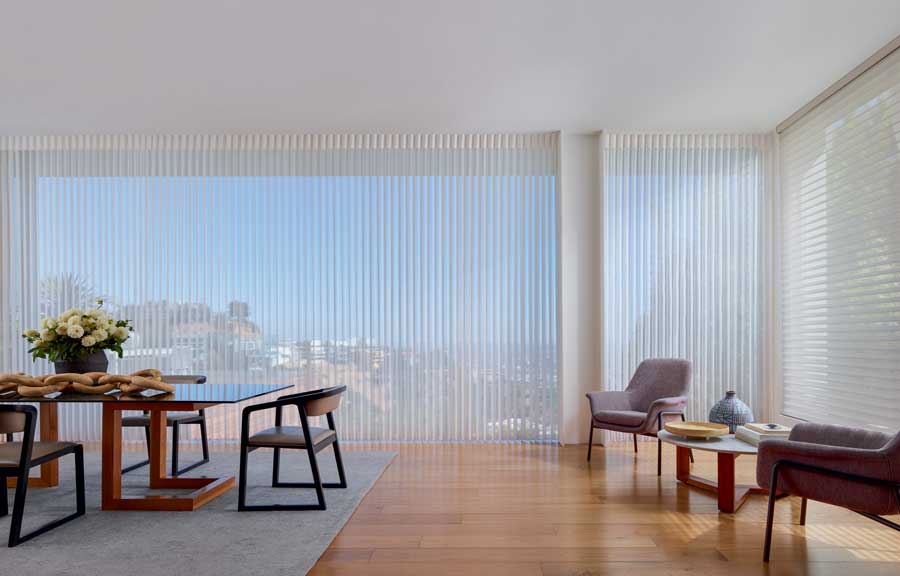 Time to Shine
When hosting a dinner party your dining room style is on display. Guide the dinner conversation by showcasing your accomplishments or hobbies. Maybe you're a record collector? Display a couple of your favorite albums to go along with the dinner playlist. Be creative with your dining room style, after all, it is your time to shine!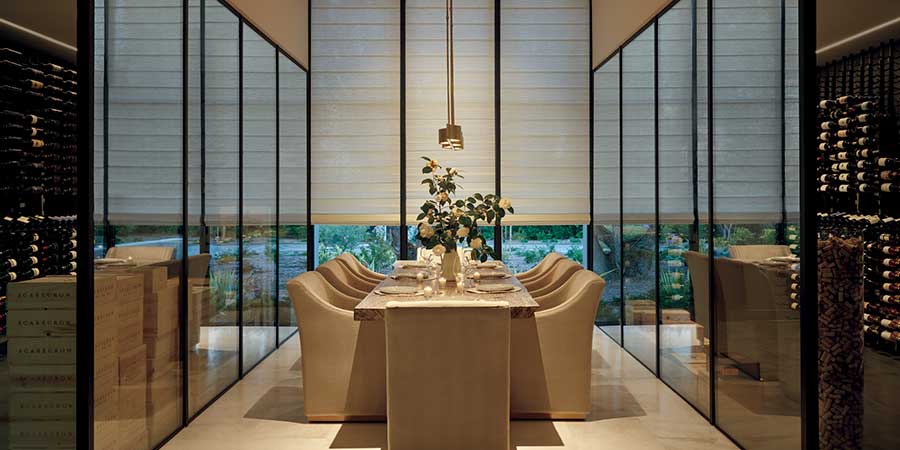 When the party's over, enjoy the room you've created by admiring what brings you joy. Surround yourself with family photos, collections or art work–whatever you're known for.
Dining Room Style to Love
Create the dining room style you'll love all year round with these helpful tips. Allow Blue Sky to visit your home and help put together a plan to make your house a home. Our experts know window covering favorites and how they can improve the function of your room. Let's join together to create a home filled with function and personal style. Schedule a FREE Consultation at your home.