New Collection by Seema Krish
February 17, 2022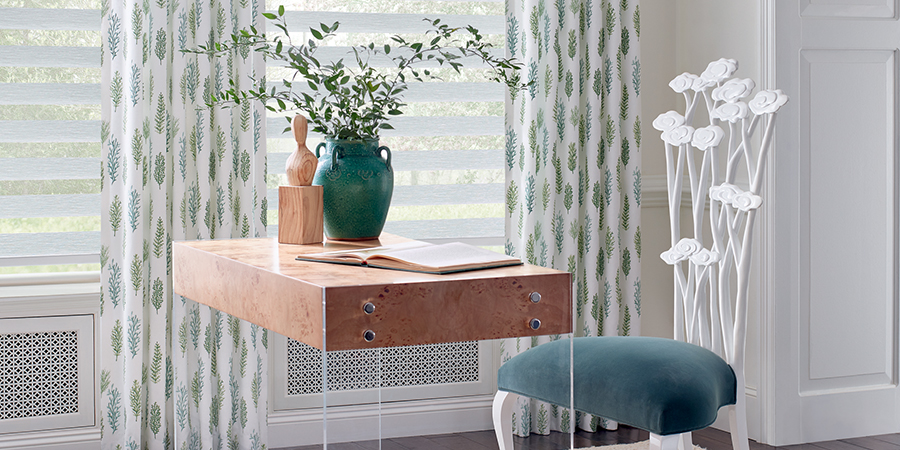 One of the most important things about a space is the feelings you have as you experience it. A settling of the mind, the happiness of a moment, and the joy of living can be captured in your home. If you don't feel that way yet, we have some tips. It all starts with the fabrics. They can be lustrous or matte, soft or textured, sleek or dappled. An artist skilled in fabric manipulation and design is Seema Krish. Seema collaborated on the newest Hunter Douglas Design Studio collection. Ready to see it?
Seema Krish for Design Studio
Seema Krish draws inspiration from her many travels and cultural experiences. The natural world is her focus for this collection. The intricate details of plants and organic life are seen within the weave of these unique designs. Heritage, culture, and history are other themes keenly felt in the rich style and process of the textiles.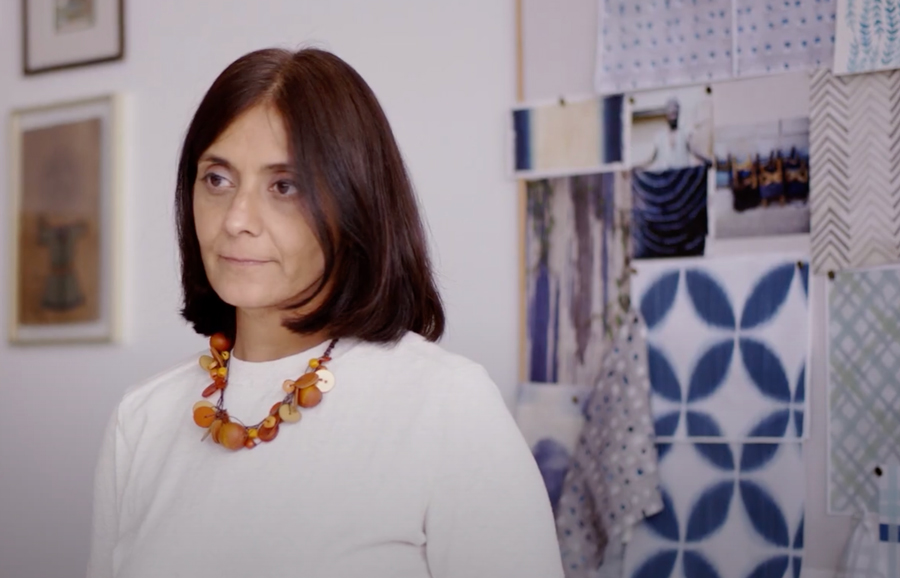 With seven separate collections of fabric each with three color options, there's an abundance of choices. Not only is the work packed with energy and joy, but bringing these into your home can create a life-giving atmosphere.
Upscale Style
Patterns are one of the quickest ways to give a space that extra chic boost. They draw us in and make us curious to see them up close. This fabric, Straits, is no exception. In a shade of nautical blue and creamy white, it plays on the familiar stripe pattern while elevating it to a more chic attitude. Seema Krish is able to turn the comfort of what we know into something distinctive.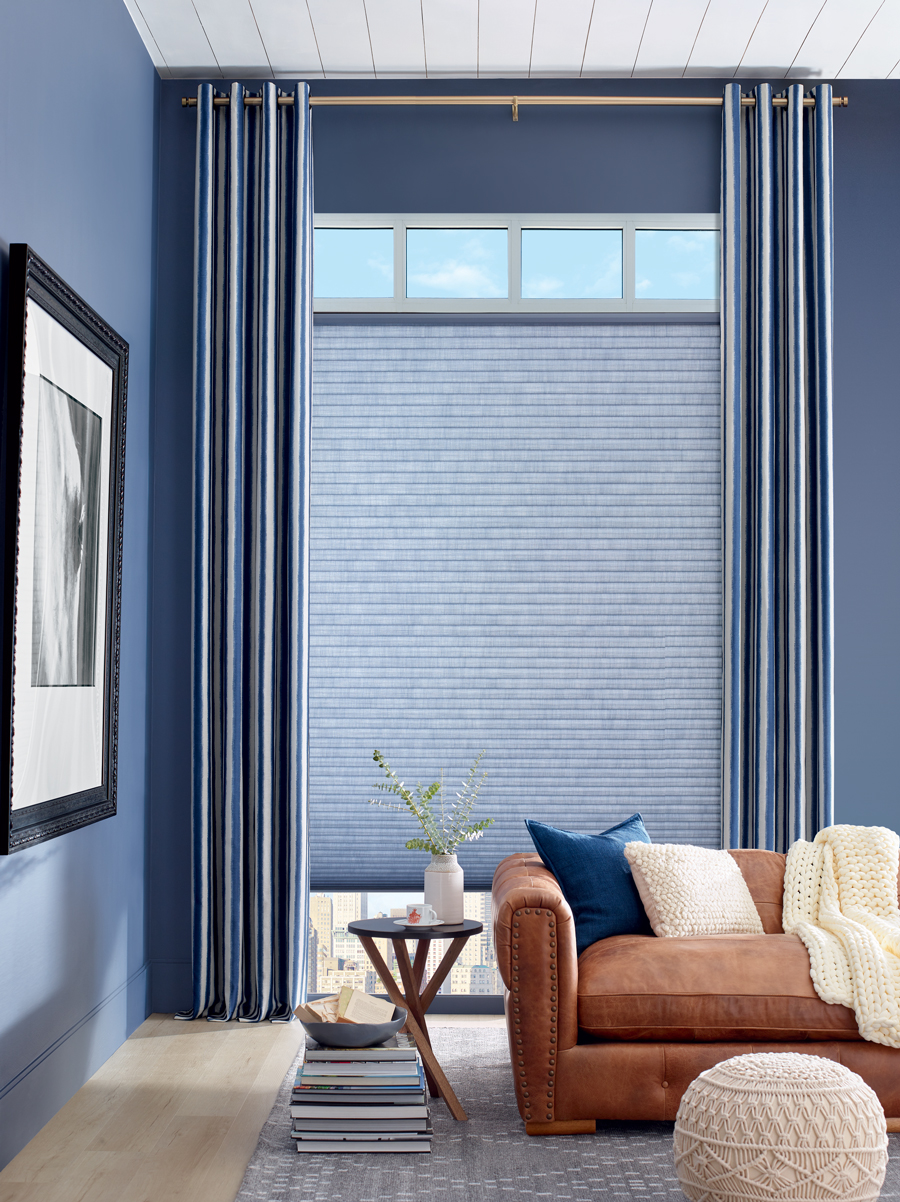 Catch the height of the drapery rod and the soft cascading lines of the fabric as they frame the window. It's the perfect finish to an already stylish ensemble.
Nature's Patterns
Nature is one of the most surprising elements. Seema Krish, like so many artists, is able to capture that surprise in her designs. This drapery in the pattern, "Fern," features raised embroidery. The silky threads create small glints of light as the glow of the sun refracts off of them. It's a handsome pairing to Designer Banded Shades that create their own unique lighting effects when open.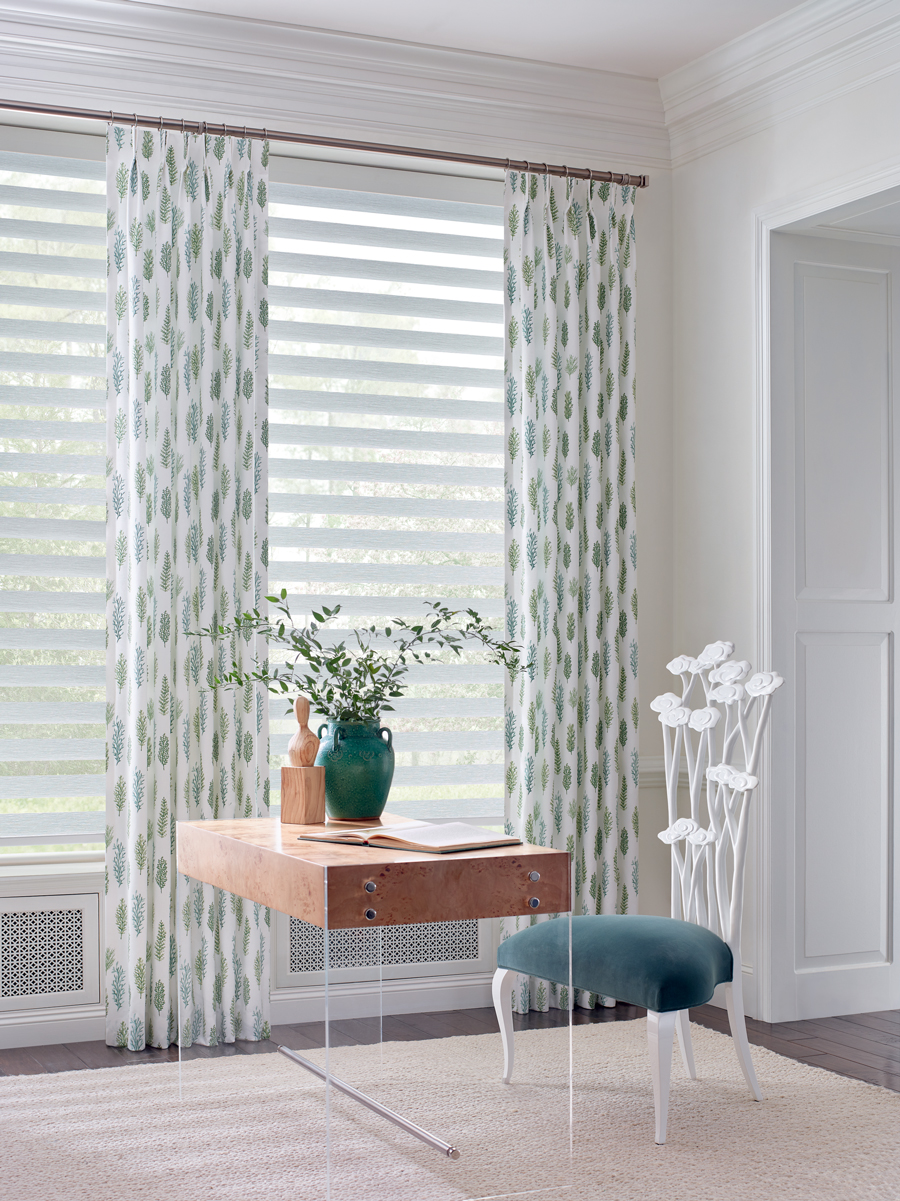 Confidence in Bloom
Here in the fabric "Floret," we see just how creative Seema Krish has been with this collection. Although inspired by blooming florals we don't feel overwhelmed by any distinct floweriness. Instead the muted red hue feels confident and exuberant as it borders the sleek Designer Roller Shade for the final flourish. This modern interpretation feels crisp and tantalizingly unique for a space needing a bit of energy.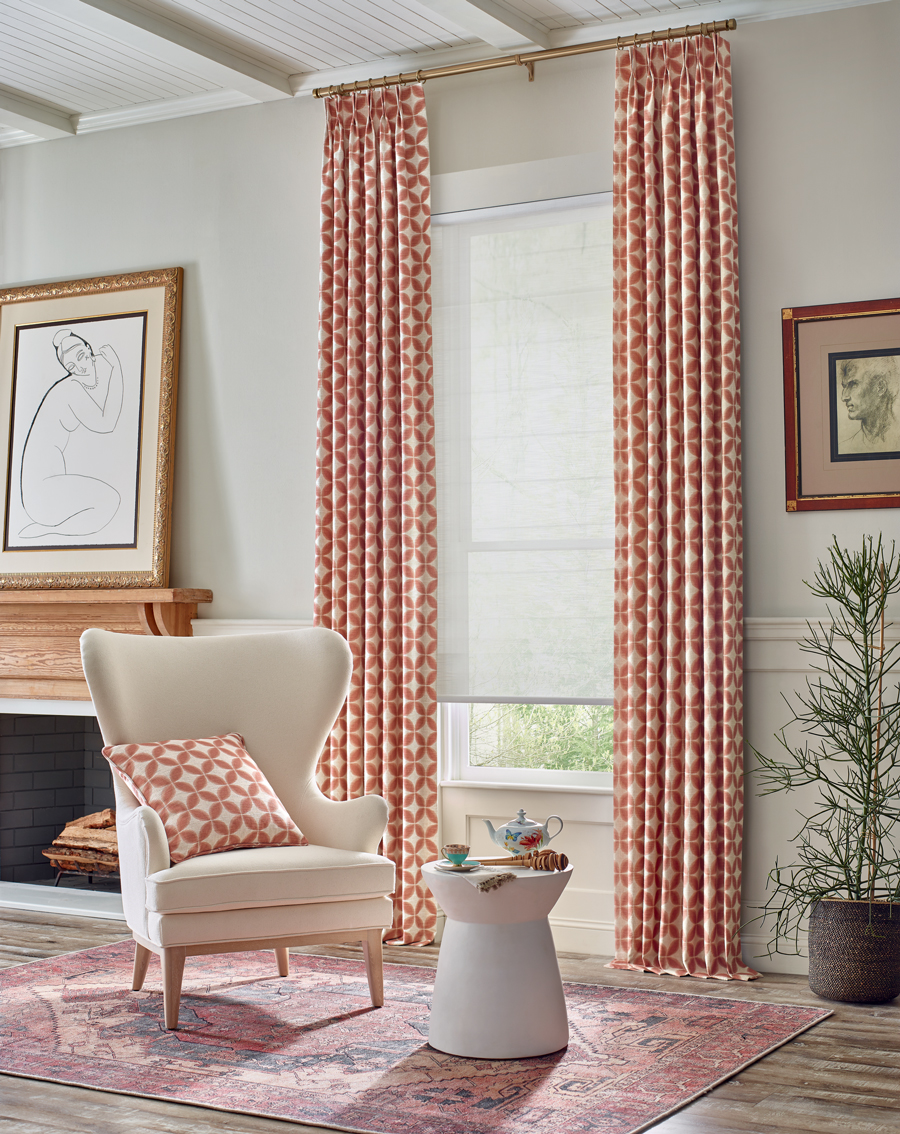 Chill Neutrals
When traveling, one of the best parts is the ability to unwind fully and relax in a new environment. Lounging next to the ocean as gentle waves caress the shore gives way to the ultimate sensation of peace. These neutral fabrics capture that feeling flawlessly in the subtle repeating patterns and subdued shades of eggshell white and moonlike beige.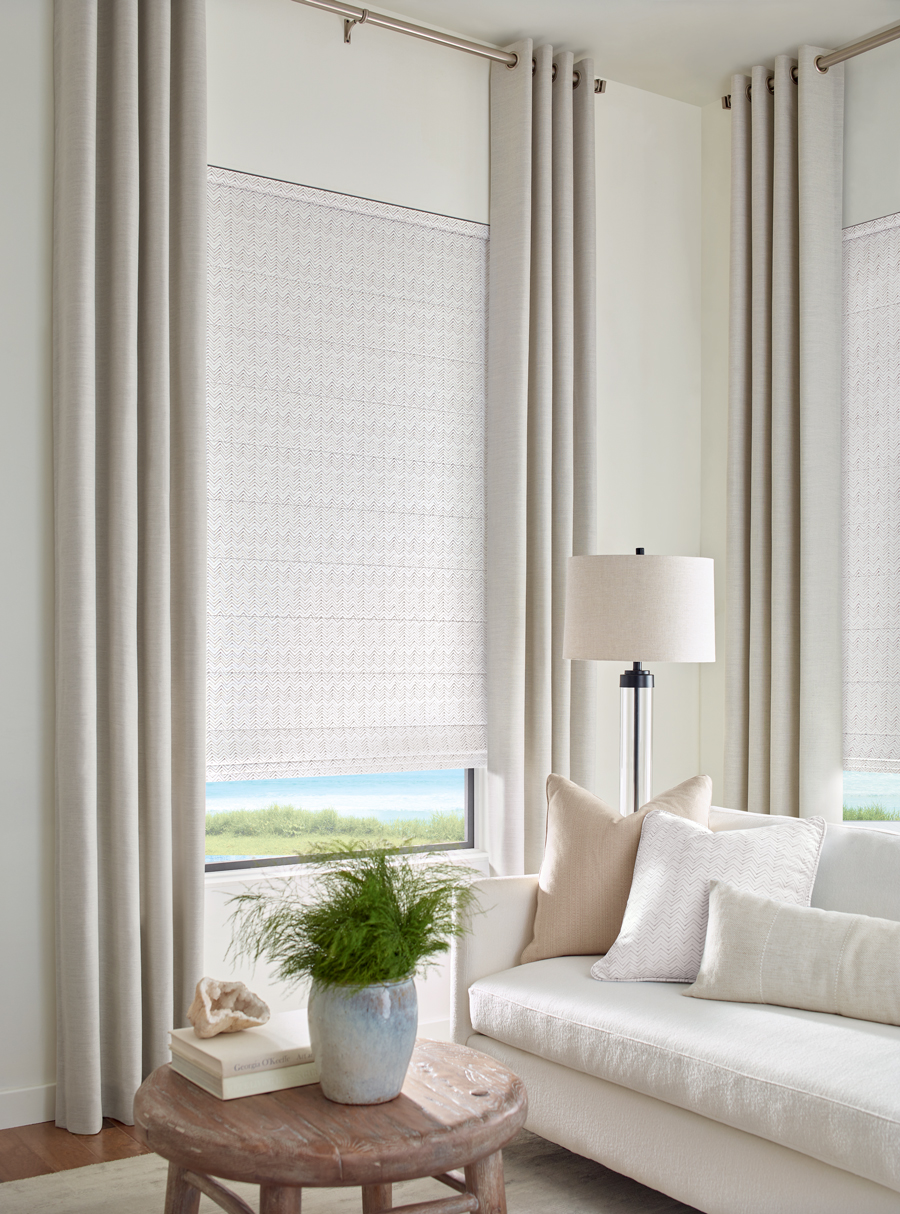 What Choices Piqued Your Interest?
These are just some of the fabrics created by Seema Krish for the Hunter Douglas Design Studio collection. The full range of styles is absolutely bursting with style inspiration, colorful ideas, and a unique play on nature. With options for drapery, roller shades, and roman shades you have room to curate and customize your home. Whatever look, attitude, or feeling you're going for, let the team at Blue Sky help you get there. Get in touch with us for a FREE consultation!