Your house should feel as welcoming and homey as you want it to be. Our Designer Window Treatments allow you to unlock just that feeling! You'll have access to specially curated textiles and a personalized design experience. Let us introduce you to all of the benefits you'll receive while customizing your home, with these gorgeous window treatments. 
Specialty Fabrics
Whether you find yourself looking for classic styling, a whimsical pattern, or simple neutrals, the variety of fabrics in our collections will help you create a custom look you'll love. From light silks to heavy velvets, and everything in between, your vision will come to life.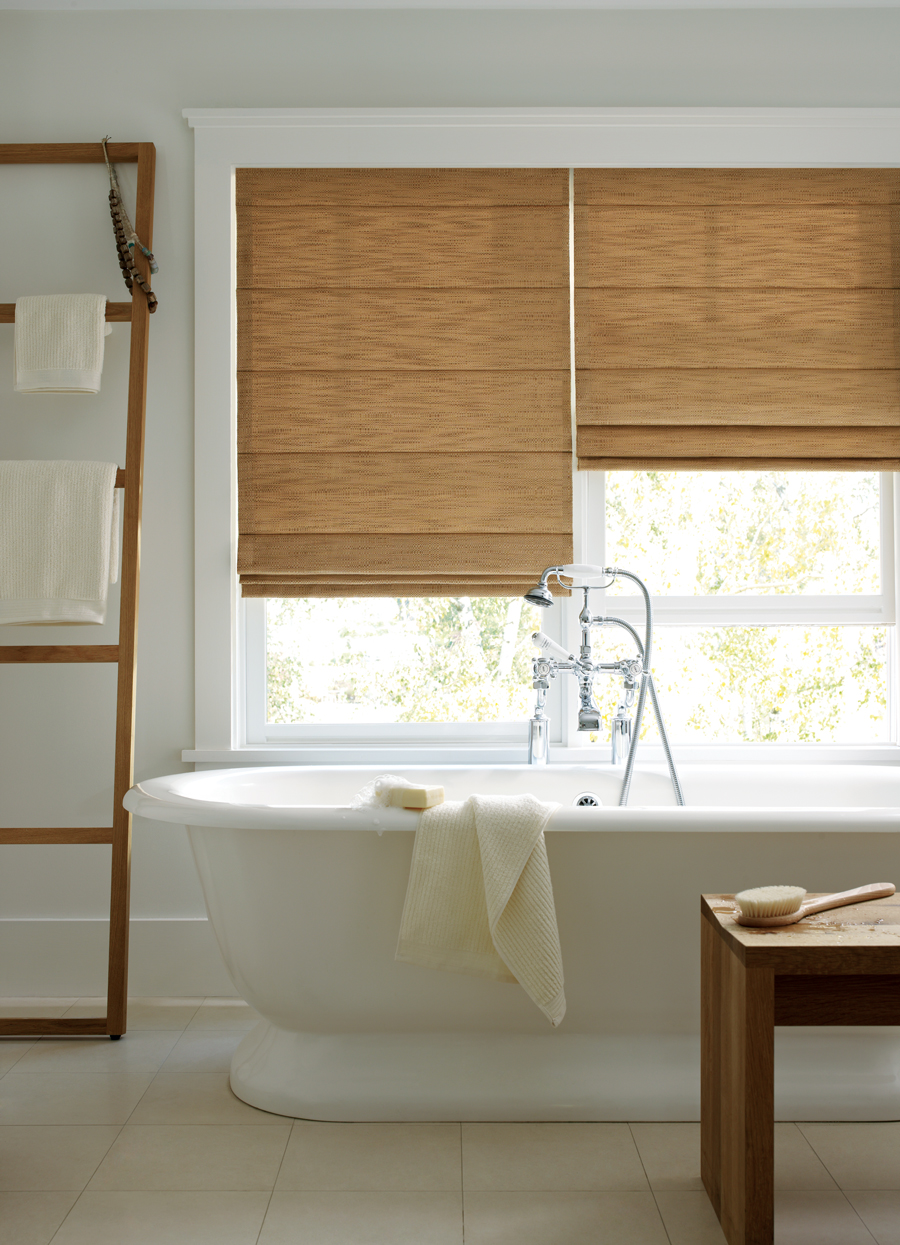 Available Products
Now that you know some of the fabric possibilities, you may be left with the idea of, "What type of window treatments can I select?" 
Roman Shades

Roller Shades

Draperies

Drapery Side Panels

Top Treatments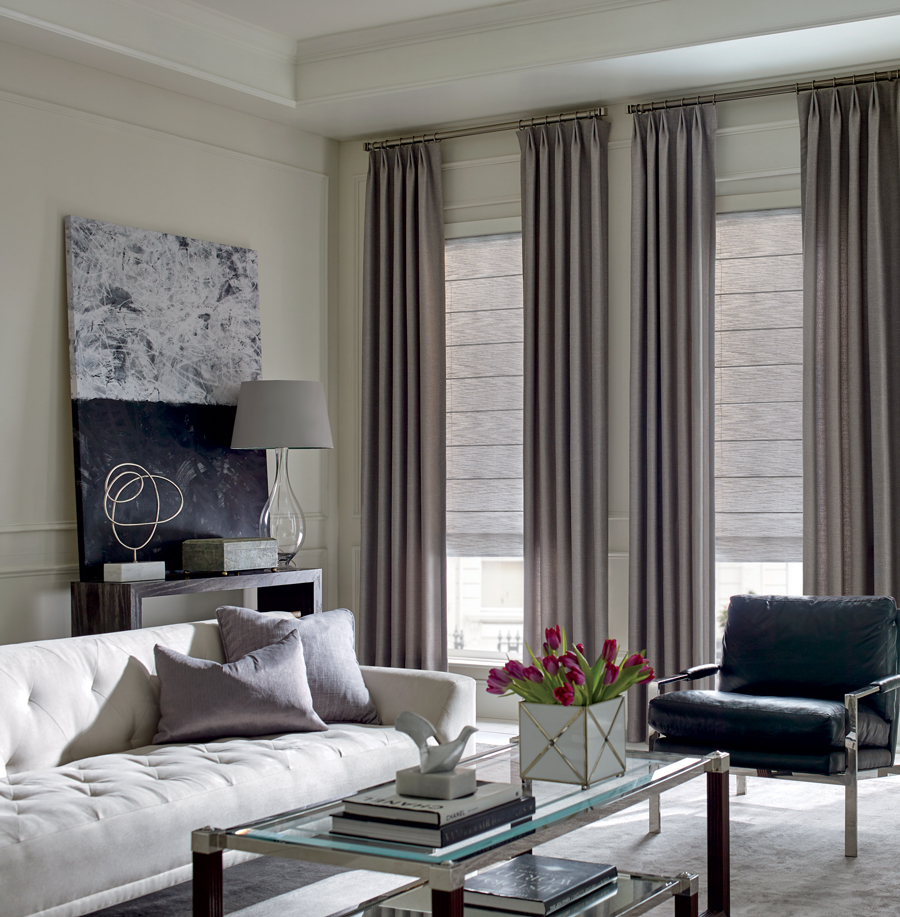 Layering for Style
Have you ever thought about layering your window treatments? Not only does it add dimension, contrast, and color to your room, but it also creates better control over the atmosphere of your space. Hunter Douglas shades always look and perform with amazing benefits, but paired with a layer of drapes, they will be absolutely breathtaking.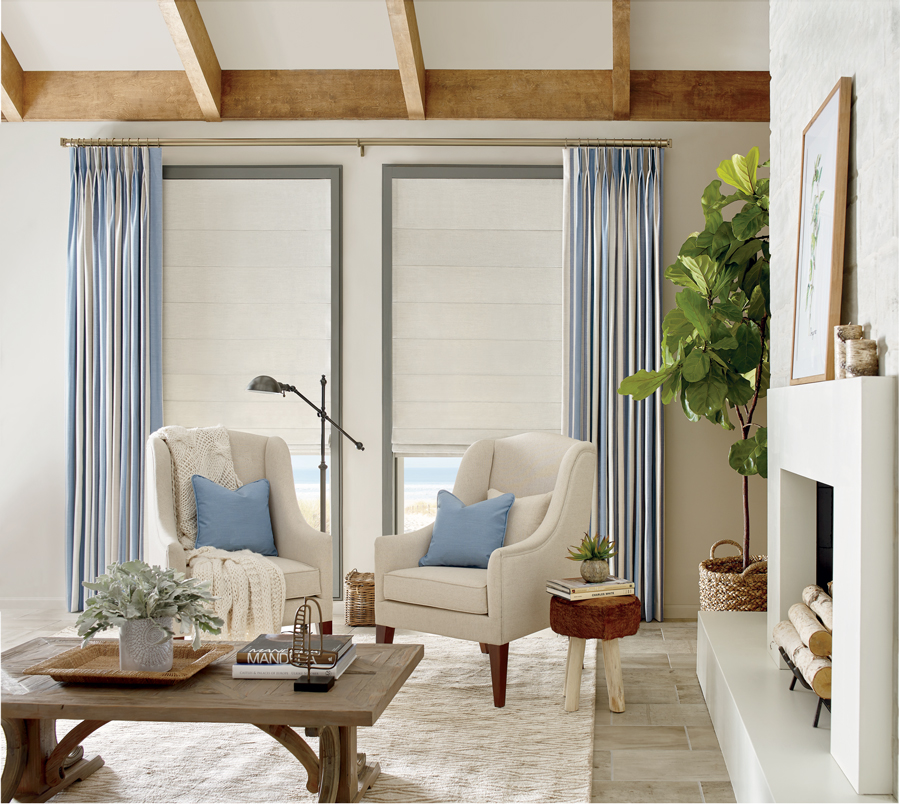 Personalized Home Accents
With Designer Window Treatments, you're able to create a personalized look with both the fabrics and the hardware. That's right, you can select the perfect hardware with rods to completely customize your look. And, it doesn't stop there. Even with our motorized draperies, we have decorative rods, which can be very hard to come by! A third custom option you can add is custom pillow covers. This allows you to make finishing touches that match, with a cohesive design throughout the room.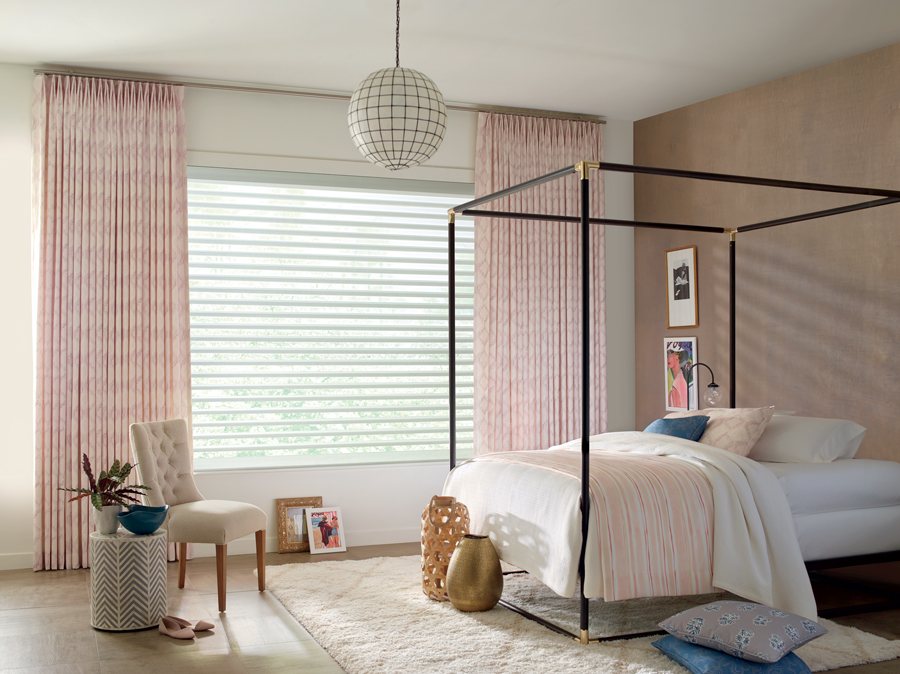 Time to Customize Your Own Designer Window Treatments
Here at Blue Sky Shutters and Shades, our team is very excited to introduce you to all the possibilities available through these great selections. Are you ready to take the plunge and completely customize your home? Contact us today to schedule your FREE in-home consultation with us.