There's no doubt about it…when it comes to your little ones and furry ones, safety comes first. From gates and outlet covers to cleaning supplies stored up high, you do everything you can to protect your kids and pets. But do you know about the possible dangers related to your window coverings? Blind cords put the ones you love at risk. But, they don't have to. Let's learn more about these dangling dangers and all the child-safe and pet-safe solutions for your home.
Blind Cords Are Deadly Hazards
Hanging down next to the window, blind cords might not seem like a big deal. But to your kids and pets, they're fascinating. Dangling right within their reach, cords easily become part of playtime. Imaginations turn them into lassos and necklaces, and little paws can't help but make them swing. Unfortunately, tangles that tighten can cause serious injuries and even death.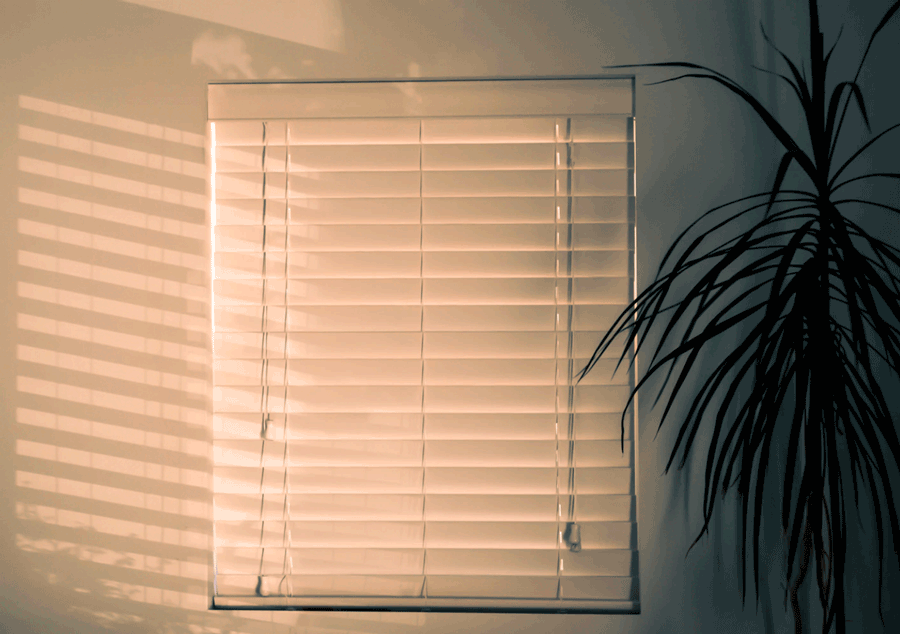 In fact, in December of 2018, the US government Consumer Product Safety Commission deemed them hazardous enough to set out a safety standard to help ensure that safe products are more readily available for families.
Let's Talk Options
Child safety is a top priority for Hunter Douglas, and it has been for years. That means you have lots of options for stylish and functional window treatments that will keep your loved ones safe. Take a look…
Cordless Operation
What are the safest window coverings for homes with children and pets? Ones that completely eliminate dangerous blind cords, of course.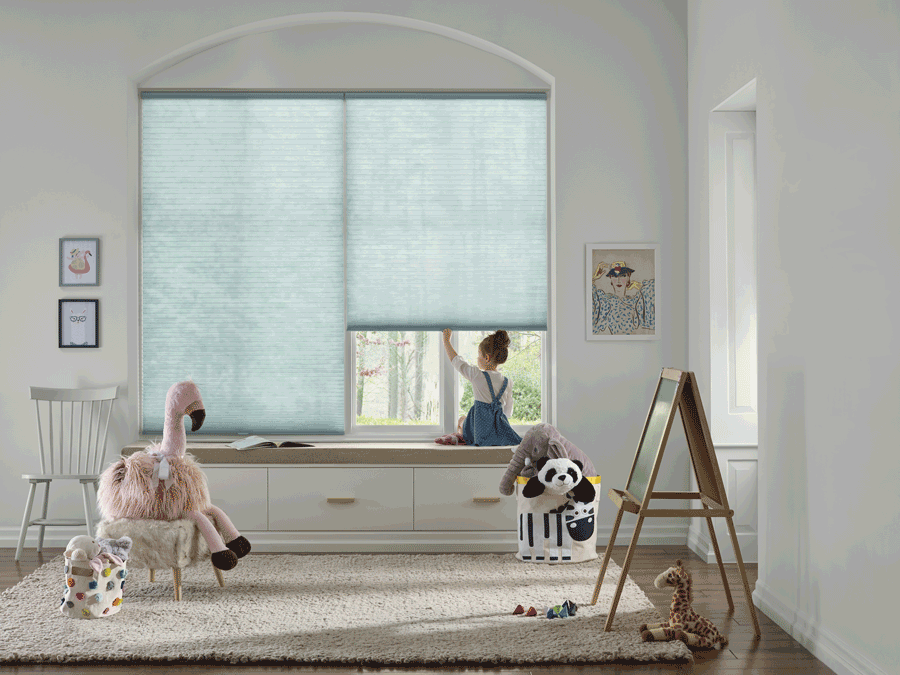 Our LiteRise cordless lifting system allows you to adjust your shades with a simple push or pull of the bottom rail. And with no cord, there's no danger.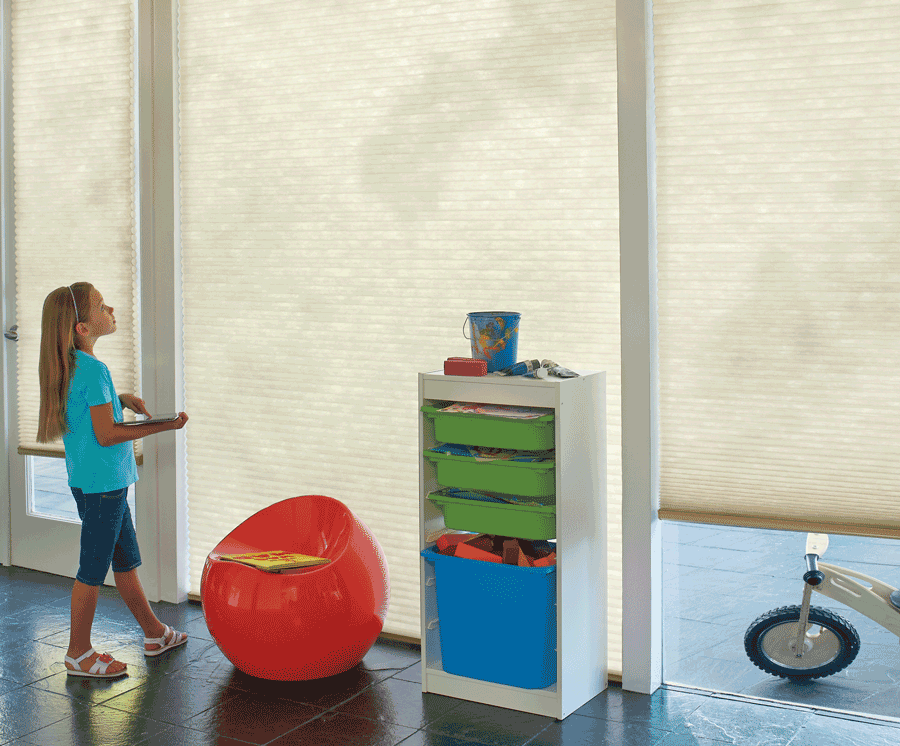 Motorized shades move with a simple tap on your favorite device, a quick command to Alexa, or automatically on the schedule you set. You can't beat this option for both safety and convenience.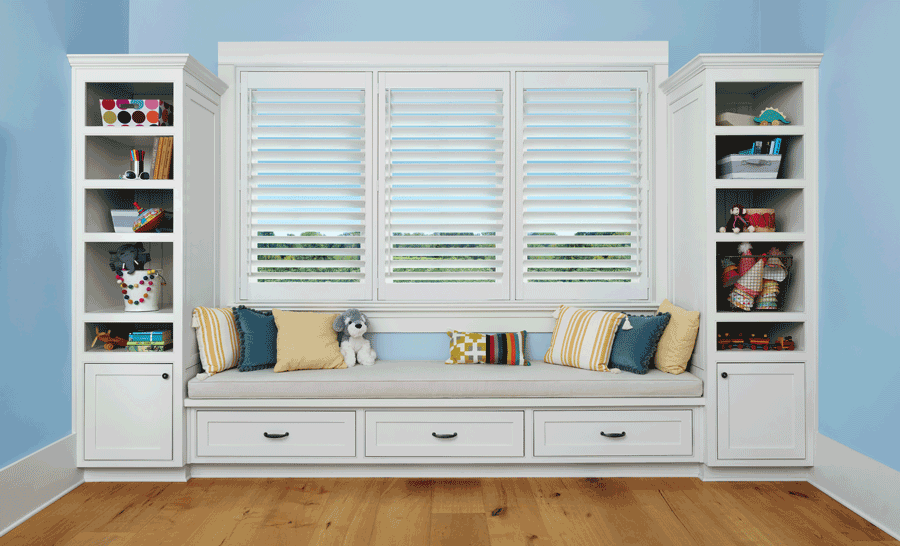 Plantation shutters are cordless by design, so they are definitely a family favorite. Along with being cord-free, they offer another safety perk. Framed right into the window, shutters also serve to prevent children and fur babies from falling out of open windows.
Cord-Safe Operation
If your home has challenging layout issues, some of your windows may still need a cord. What do you do then?! Rest assured…Hunter Douglas has a number of cord-safe options.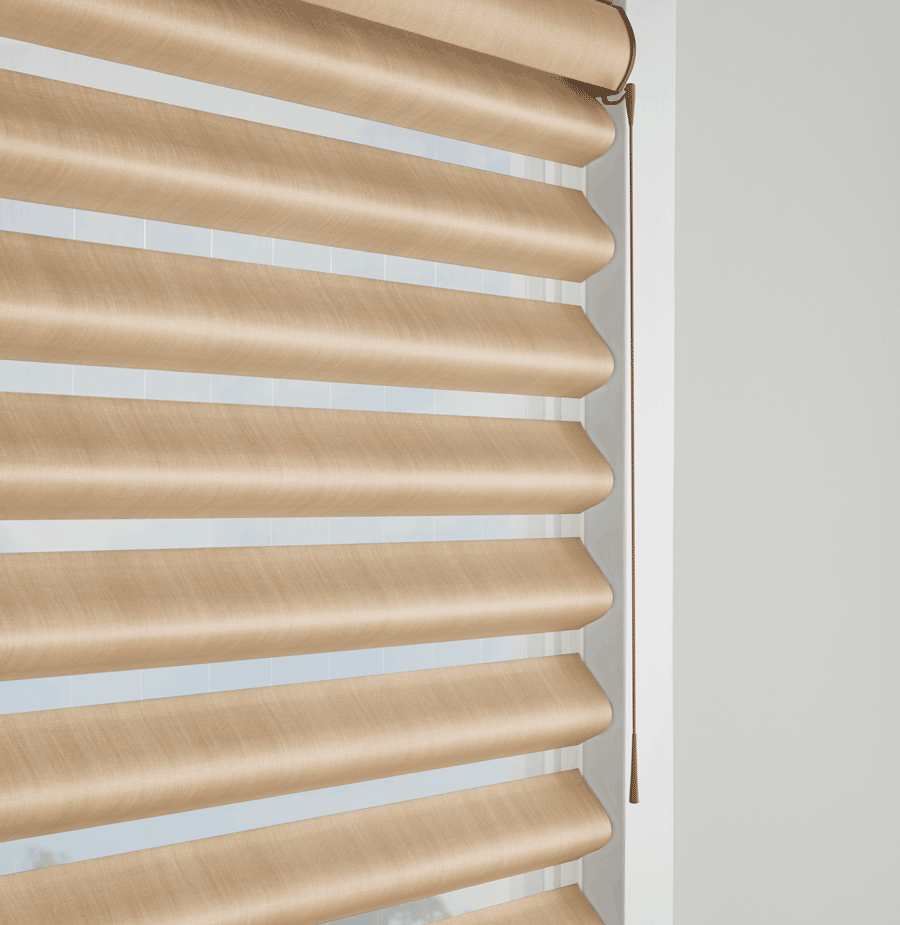 SoftTouch is one of the newest child-safe operating systems. A lightweight wand offers motorized control on individual windows. Tap the wand up or pull gently down, and your shades raise and lower with ease. What happens if little hands find their way to the wand and yank too hard? Thanks to its magnetic connection, it simply disengages. No harm done!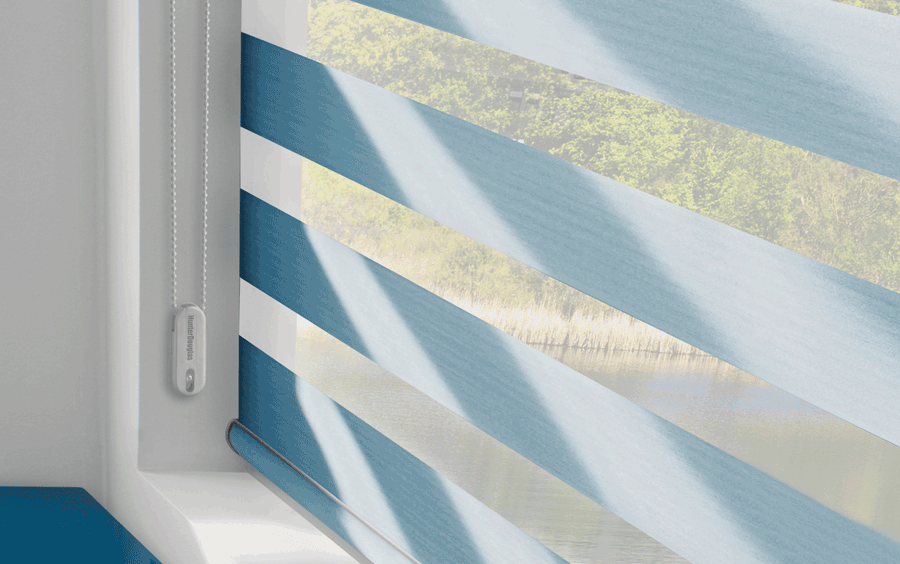 Continuous cord loops fasten directly to the inside of your window frame. So, nothing dangles down to threaten the safety of your children and pets. When you're ready to make an adjustment, simply pull. That's all!
Our UltraGlide operating system features a retractable cord that stays out of harm's way. As you pull the cord to open or close the shades, it continuously retracts to maintain a short length.
Let Us Help You Ensure Safety
Here at Blue Sky Shutters & Shades, we care about the safety of your family. We'd love to help you eliminate the dangers of blind cords and find the best child-and pet-safe window coverings for your Reno-area home. Contact our team of experts today to set up a FREE, shop-at-home appointment.