On Fixer Upper, Chip and Joanna brought farmhouse decorating into the spotlight. Since then, its popularity has only grown in our hearts and homes. With a focus on whites, woods, and decor that mixes old and new, the style is pure, simplistic charm. It can be easy to spot furniture and accent pieces that fit into the look. But, many people wonder: What exactly do farmhouse window treatments look like?
Farmhouse Window Treatments Tell a Story
When decorating in farmhouse style, elements that tell a story are key aspects of achieving the right look. Aged metals, distressed wood, and rustic finishes bring a history to your space that speaks volumes.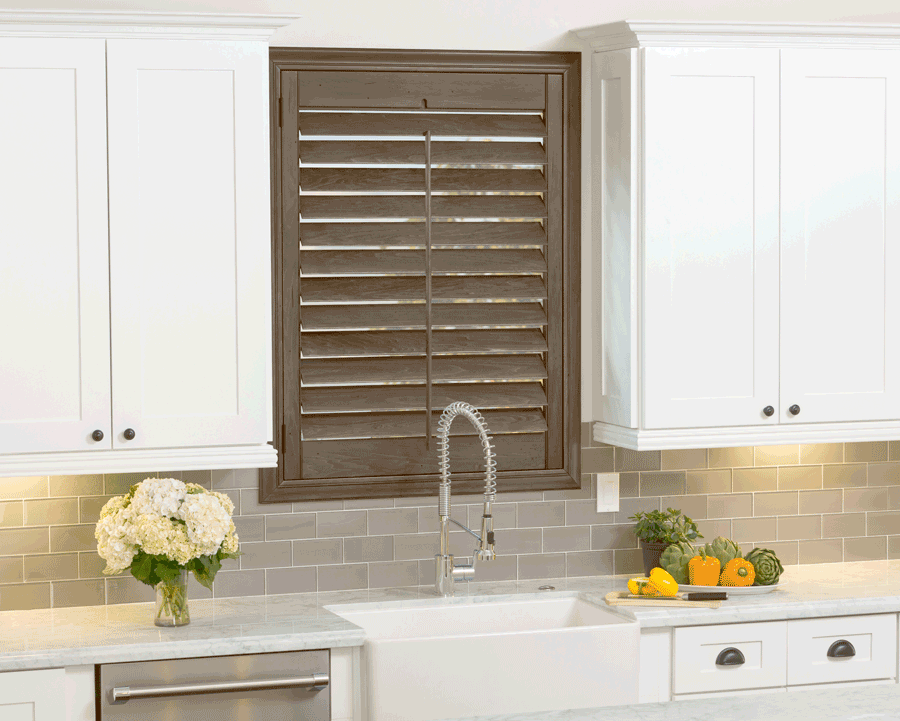 For farmhouse window treatments, then, wood plantation shutters and wood blinds work beautifully. The look of their natural grain along with your favorite finish come together for charming perfection!
Highlight Natural Elements
Natural elements play a major role in farmhouse style. They bring a sense of warmth and coziness that makes a house truly feel like home. But wood isn't the only way to go…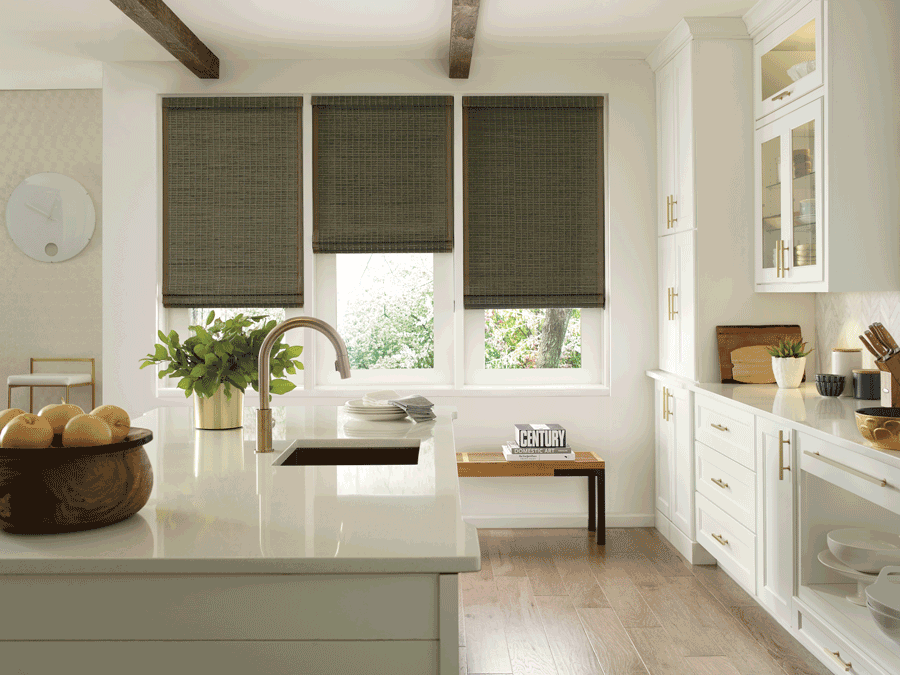 Window coverings crafted from natural fibers, like these Provenance Woven Wood shades, work incredibly well as farmhouse window treatments. They add textural dimension and stunning beauty!
Bring Solutions
In farmhouse styling, practicality rules. So, it's worth mentioning that farmhouse window treatments should bring all the solutions you both need and deserve. Light and privacy control, energy efficiency, room darkening, landscape views, convenience…you can have it all!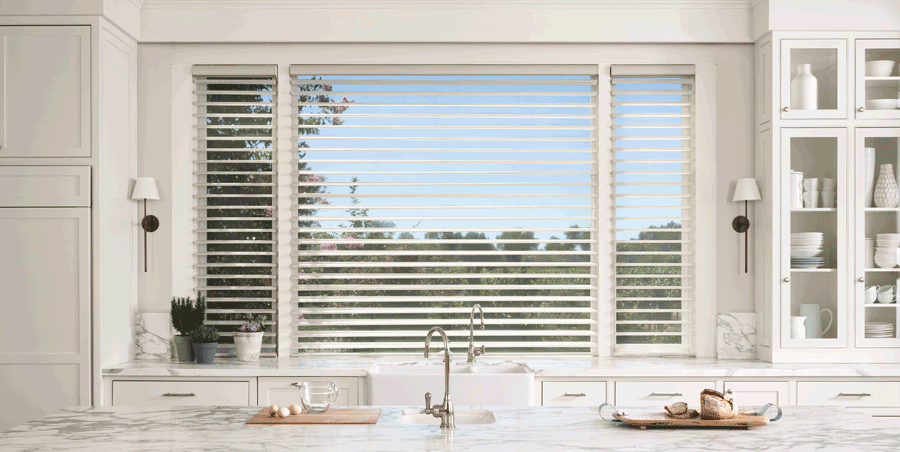 As your window covering specialists here in the Reno area, we would love to sit down with you and chat about what your home needs and the styles that captivate you. Where's the best place to do that? Your home, of course! Let our team at Blue Sky Shutters & Shades come to you for a FREE, in-home consultation. Contact us today!