Hunter Douglas + Rebecca Atwood = True Art at the Window
November 28, 2019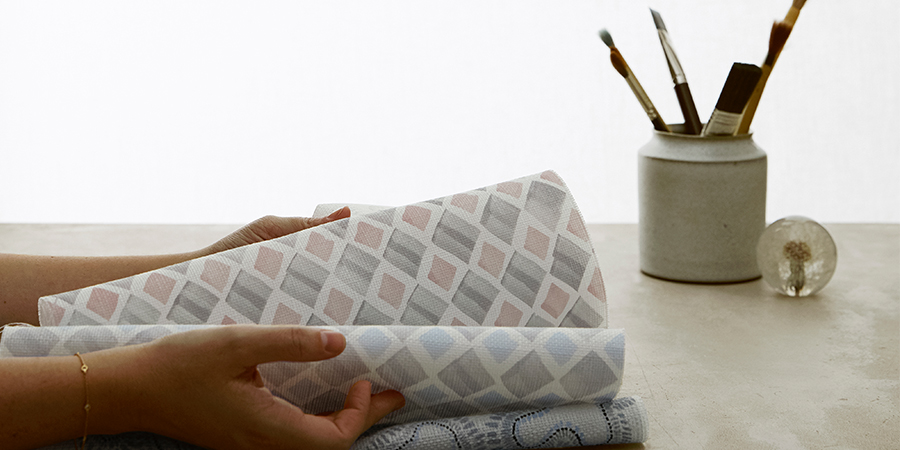 Big news…Hunter Douglas has joined forces with Brooklyn-based textile artist Rebecca Atwood, and the result is beyond spectacular! Rebecca designed a collection of specialty fabrics featuring some of her favorite colors and artistry techniques. Exclusively for the Design Studio suite of products, these fabrics allow you to create custom draperies, side panels, roman shades, and roller shades that truly bring art to your windows.
Insight into the Art of Rebecca Atwood
Just looking at Rebecca's work, you can tell how much her childhood in Cape Cod shaped and stayed with her. Textural and rhythmic patterns, soft and soothing colors, as well as natural and organic elements echo throughout her designs.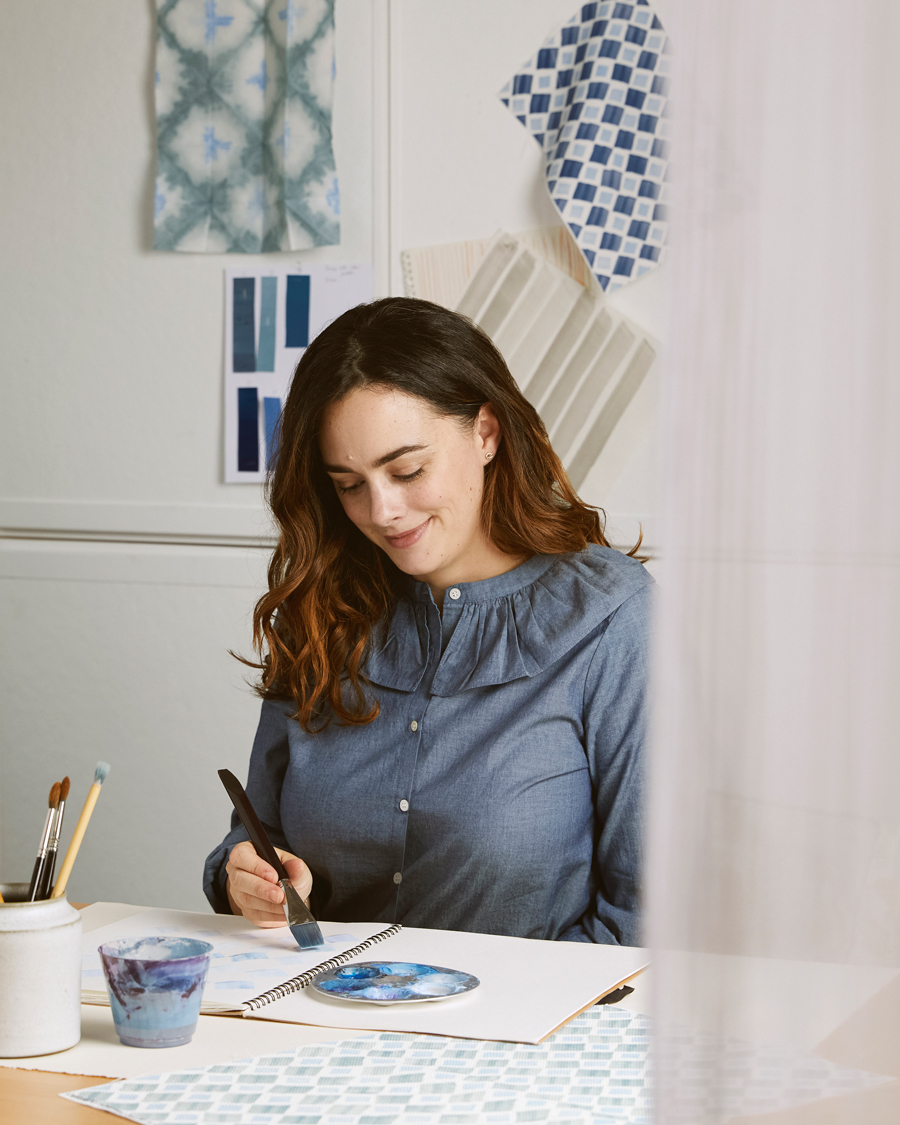 While her artwork is exploratory and creative, her process is consistent. Starting with experimental drawings and paintings in her sketchbook, Rebecca takes those ideas to the fabric. They are hand-painted or vegetable-stamped and then finalized. Behind the artistry, though, is a core set of values shared by the whole team at Rebecca Atwood Designs. Working with presence, self-care, responsibility, inspiration, and creativity in mind has been essential to their success.
Introducing the Fabric Collection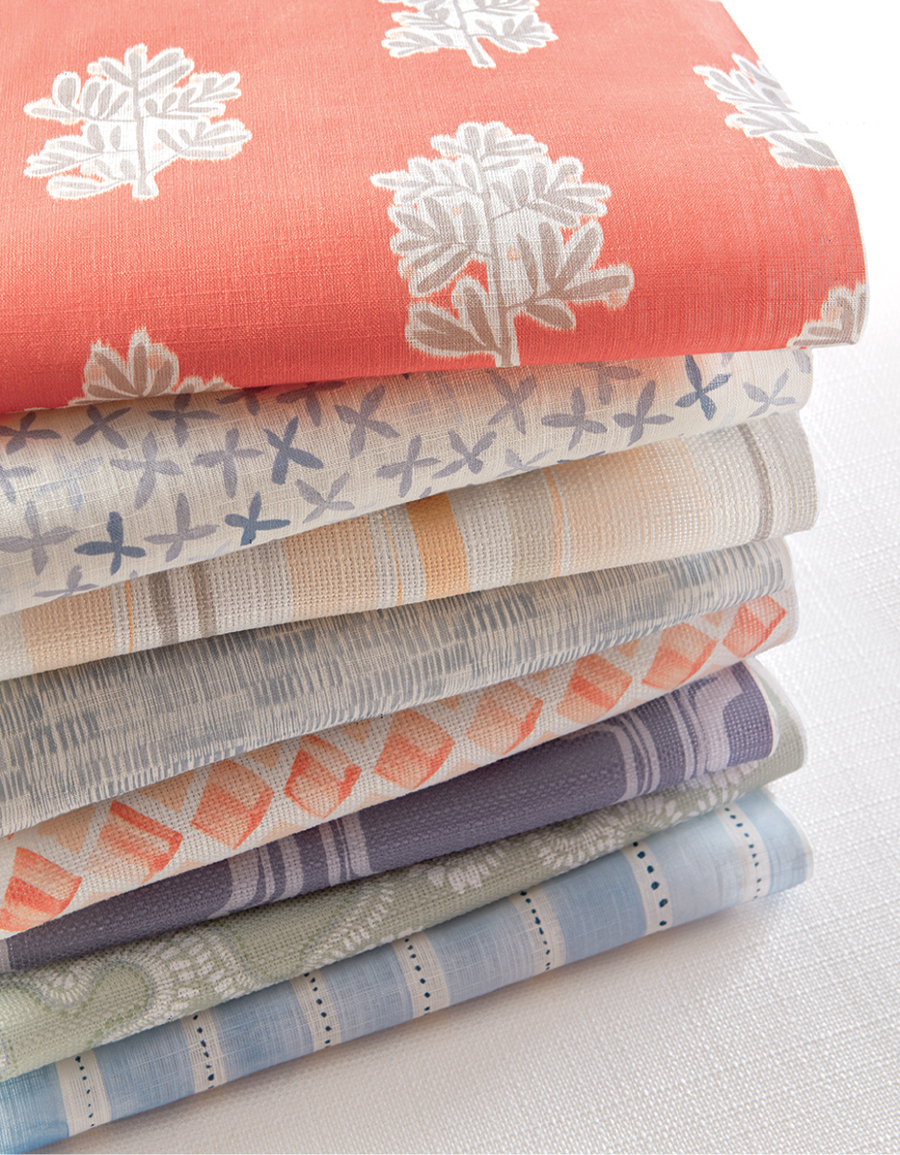 Whether you're looking for window treatments that stand out as a focal point or layer quietly into the backdrop of your home, you're sure to find something you love. The eight fabric designs that Rebecca created are available for Design Studio products in a selection of color schemes that will easily allow you to customize and coordinate the look of your home.
Discover the Design Studio
Are you imagining custom roman shades, roller shades, draperies, or side panels in your home? With this incredible collaboration with Rebecca Atwood, now's an exciting time to discover the Hunter Douglas Design Studio.

At Blue Sky Shutters & Shades, our team would love to help you bring exquisitely stylish art and extremely valuable function to your windows. And we can work together right from the comfort of your own home! Contact us today to schedule a FREE, shop-at-home appointment, and let's get started.