Sunny springtime in Reno is almost here! Soon the rainy days will begin along with an explosion of flora–the yellow & white daffodils will emerge and the canopies of ornamental pears will fill out with breathtaking white flowers. After enduring a chilly winter, a spring refresh may be the renewal you need as well! Fabrics are a wonderful way to brighten and freshen up your spaces. There are endless possibilities, using the latest colors, textures and patterns, to personalize your home.
Refreshing Spring Colors
Color is one way to bring that rejuvenating feeling of springtime into your home. Spring colors remind us of renewal and transformation. Our interior spaces instantly feel clean and bright, when we use these soft pastel hues. Fabrics are an easy way to bring these colors into your home to create a unique atmosphere.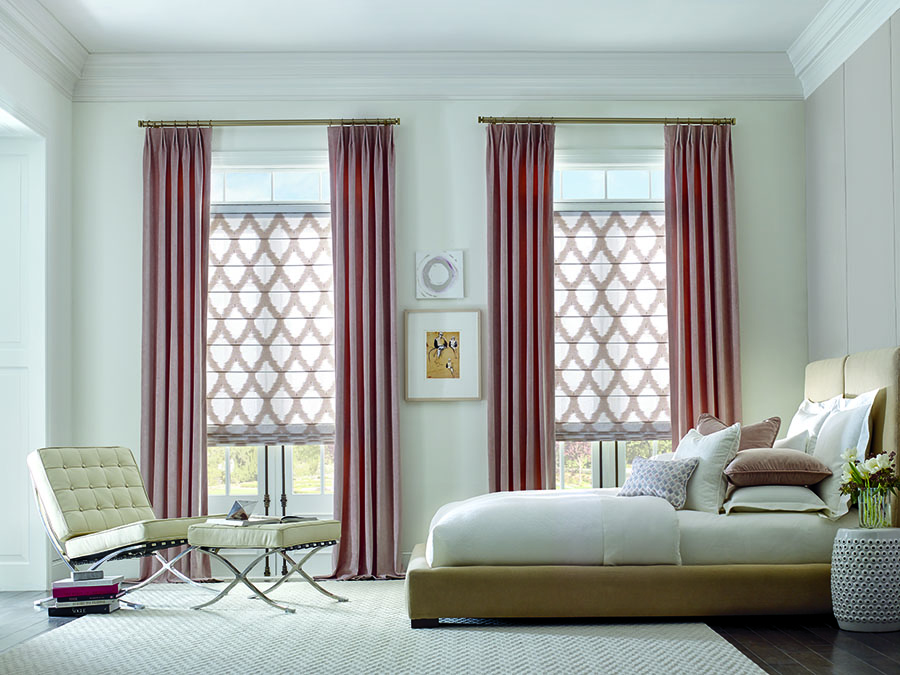 Another way to make some springtime changes, is to try out a new design trend you may have been considering. In the above picture you can see how statement gold hardware and accessories are being used this season. And, for a more personal, cozy vibe–whether you are interested in trying out the Cottagecore trend, or just looking for another fresh idea, read on…
Patterns are Personal
Layering your patterns is an ideal way to create a look that matches your personality. There are endless possibilities as to how patterns can be used. Consider not only pairing patterns with solids–try mixing them as well. If you are overwhelmed by all the possibilities patterns offer, don't worry. We have some style secrets to share!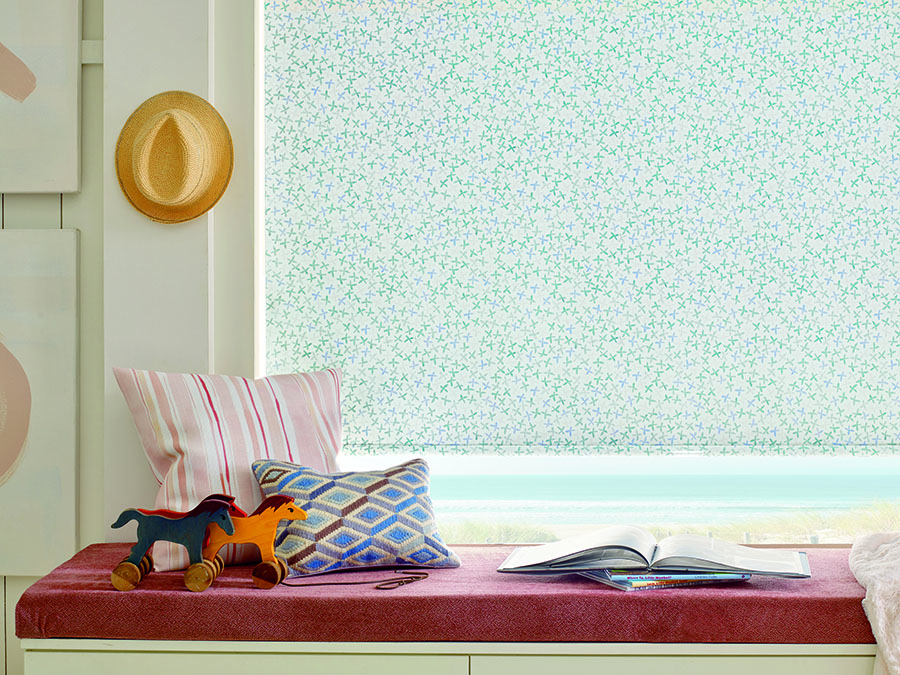 Your color story.

Keep it simple with the rule of three. Use only three colors to tell your unique story. In the above room, you see colors of blue, peach and white. All the fabric patterns used in this room only have those three colors.

Modify the hue.

Now that you have your three colors chosen, use those colors in varying hues from light to dark to add interest to your story.

Vary the scale.

Mixing the size of your patterns is a fun way to additional detail. In the picture above, you see larger stripes and diamonds on the pillows and a small design on the roller shade. It all coordinates and works in this space.

Changing shapes.

Any shape will do! Whether damask, diamonds or dots, shapes are a fun way to bring it all together!



Refreshing Spring Textures
Spring textures are another way to bring nature into our homes. Who doesn't feel calm and peaceful when walking outside on a beautiful spring day? Window treatments can be the perfect way to add some nature-inspired elements and give your spaces a springtime vibe.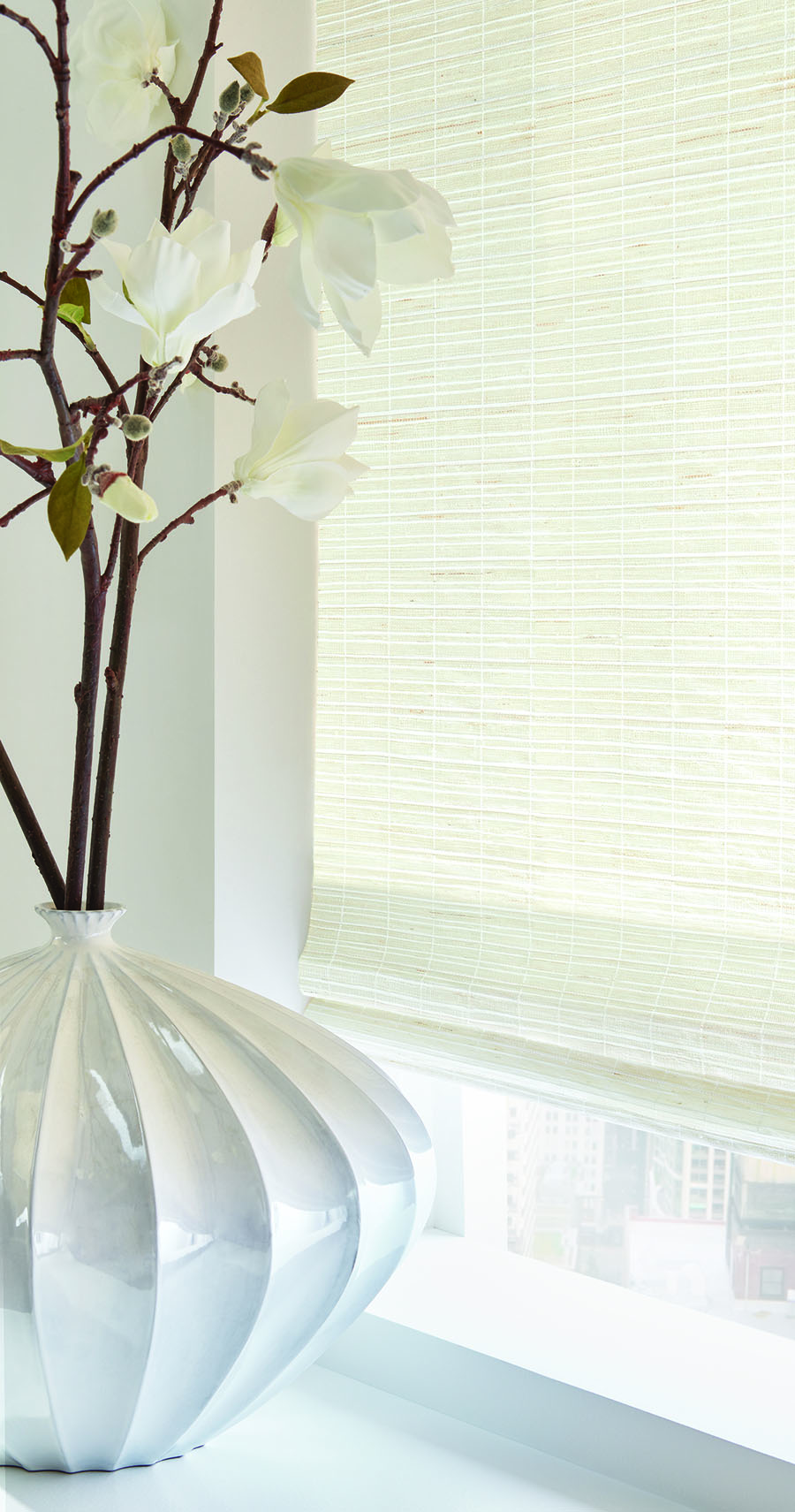 The woven woods collection of window coverings really are made from nature.  They are created from an assortment of reeds, grasses, bamboo and wood. While filtering the light, they offer privacy and some natural texture to compliment your unique spaces.
Let's Start Today!
At Blue Sky Shutters & Shades, we are here to help you begin the spring refresh you have been thinking about for your Reno area home. Let's start today with a FREE design consultation!



ight: 400;">