The view. The natural light. The character they offer. Chances are, your largest windows are one of the design elements you loved most when you bought your home. But, loving large windows and living with them are two separate things. It doesn't take long for the things you love to turn into frustration and annoyance. We've got some favorites when it comes to window treatments for floor to ceiling windows. Let us help you discover how to have your light–and block it, too!
Enhance the View
Stunning views outside of your largest windows…it's like having the outdoors as your own personal backdrop. But, problems quickly arise. The direct light heats up your home. The glare is annoying, with UV rays that fade your interiors. And, if you need privacy–or even just that cozy, closed in feeling–you're out of luck. Let's talk about sheer shades.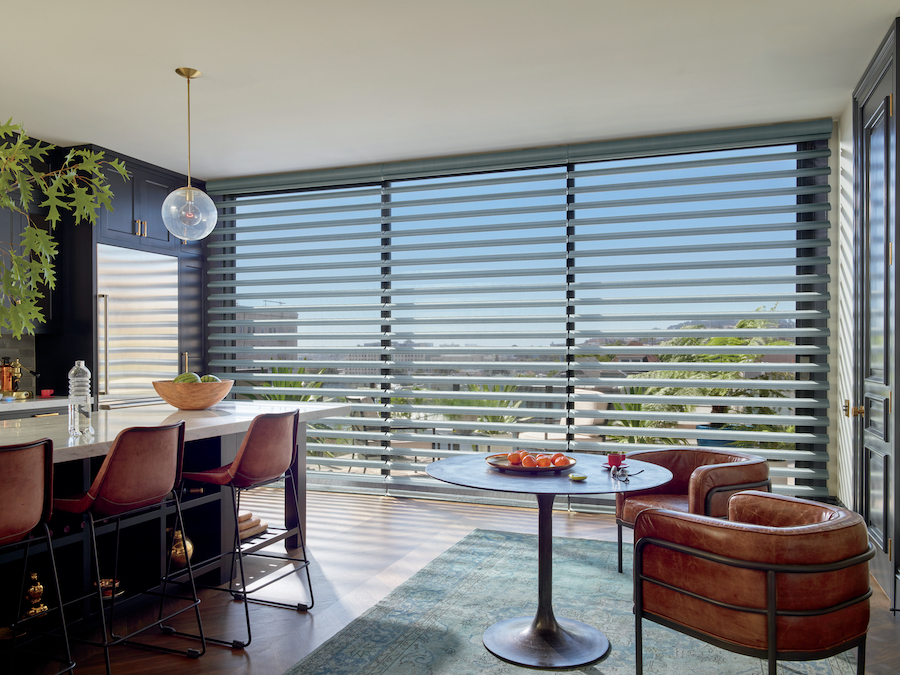 They don't take away the view–you enjoy it more because you won't have to escape. The entering light is diffused. The glare is gone, and the UV rays are blocked. With sheer fabrics at the window, the sun's rays are directed back out, helping reduce the magnified light. We love the way Pirouette shades offer seamless design for your largest windows. They also have solid vanes that close for privacy–even room darkening if needed. And, if you do want to enjoy the bare look of your windows, they roll up out of the way completely.
Design a Feature Wall
Speaking of the backdrop of your home–you don't want to lose the character your largest windows introduce. Unless you could design something to enjoy more, with the option to show off the view? Many of today's window coverings are designed to make a statement in your home, all while providing the control you need. Let's talk about banded shades.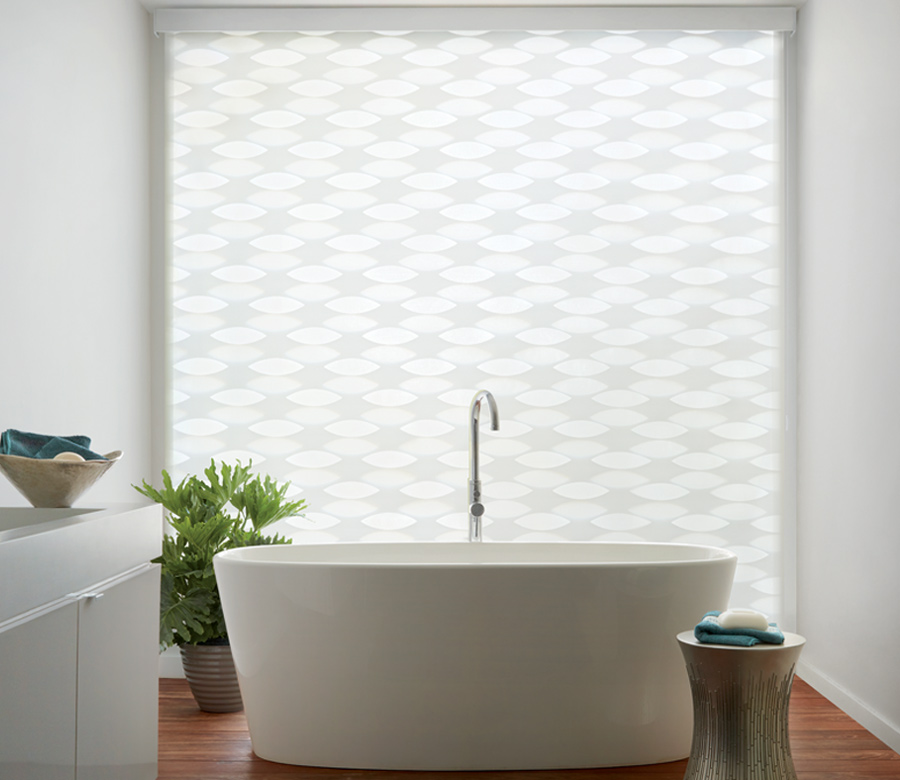 These shades feature two layers of fabrics that are capable of "shifting." One shift makes a design statement, but also allows you to see through sheer fabrics, letting more light in. By shifting it back, you have solids and solids, ensuring more privacy and light control. In either position, the display is gorgeous in the room. And, again, when you want to show off your largest windows uncovered, Designer Banded Shades are roller shades, disappearing up into the headrail.
Get Smart
You may love the view, the light and the look. But, there's nothing wrong with also wanting to cover your largest windows to get control, comfort and privacy. The most common reason people hesitate to choose coverings? It's the adjustments. Floor to ceiling shades can seem daunting to adjust. Your needs change over the course of the day, and you may feel overwhelmed by the idea of continual adjustments. Let's talk about getting smart!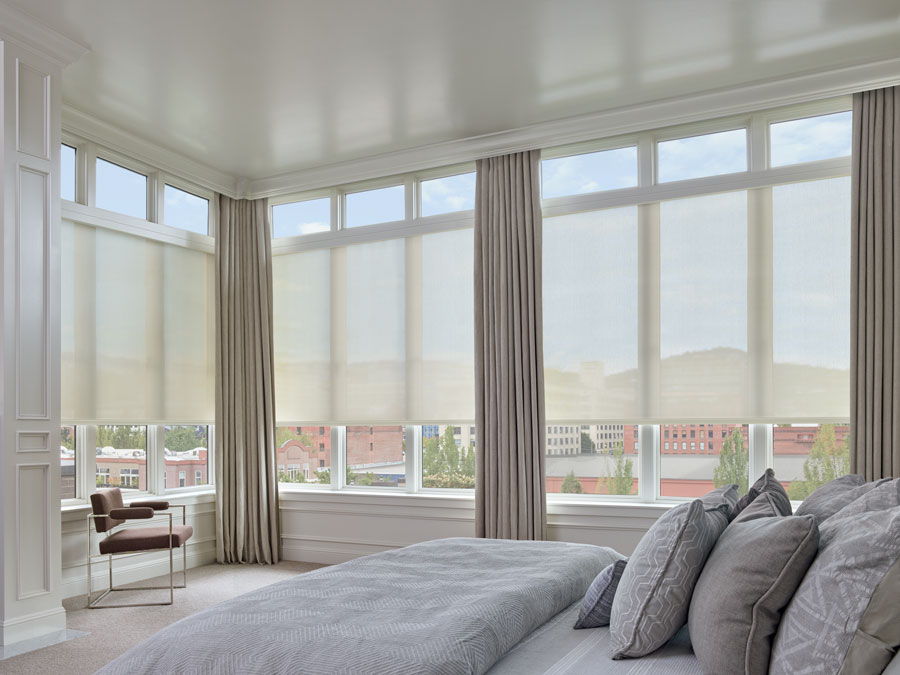 Automated shades turn adjustments into ease. It's a tap on your phone. A voice command to Alexa, and your smart shades transform the atmosphere. If you have a smart home system you love, your automated shades will integrate. Not only that, but they can be scheduled and triggered to adjust according to your home preferences and your schedule.
Covering Your Largest Windows
 It's time to start loving your largest windows again. With the right window coverings, you'll have it all–the view, the light, the open airy feeling. But, you'll also have the control you need to design comfort for your family. If you need help creating the right look and feel in your Reno area home with window treatments, our team at Blue Sky Shutters & Shades would love to help. Contact us for your FREE consultation.