Smart home technology is everywhere. And with the benefits of Siri, Alexa, or even Google Home, it's easy to see why. Add Automated shades, to bring even more benefits into your smart home. Let's take a look at the convenience, control, security, and structure these shades will bring.
An Easy Connection
Worried that the smart home system you have won't be able to link up with your automated shades? Well, don't be! Google Home, Alexa, Apple HomeKit, Elan, Control4, and many other smart home systems are easily compatible with Hunter Douglas' shades. The best part? It's all set up during installation!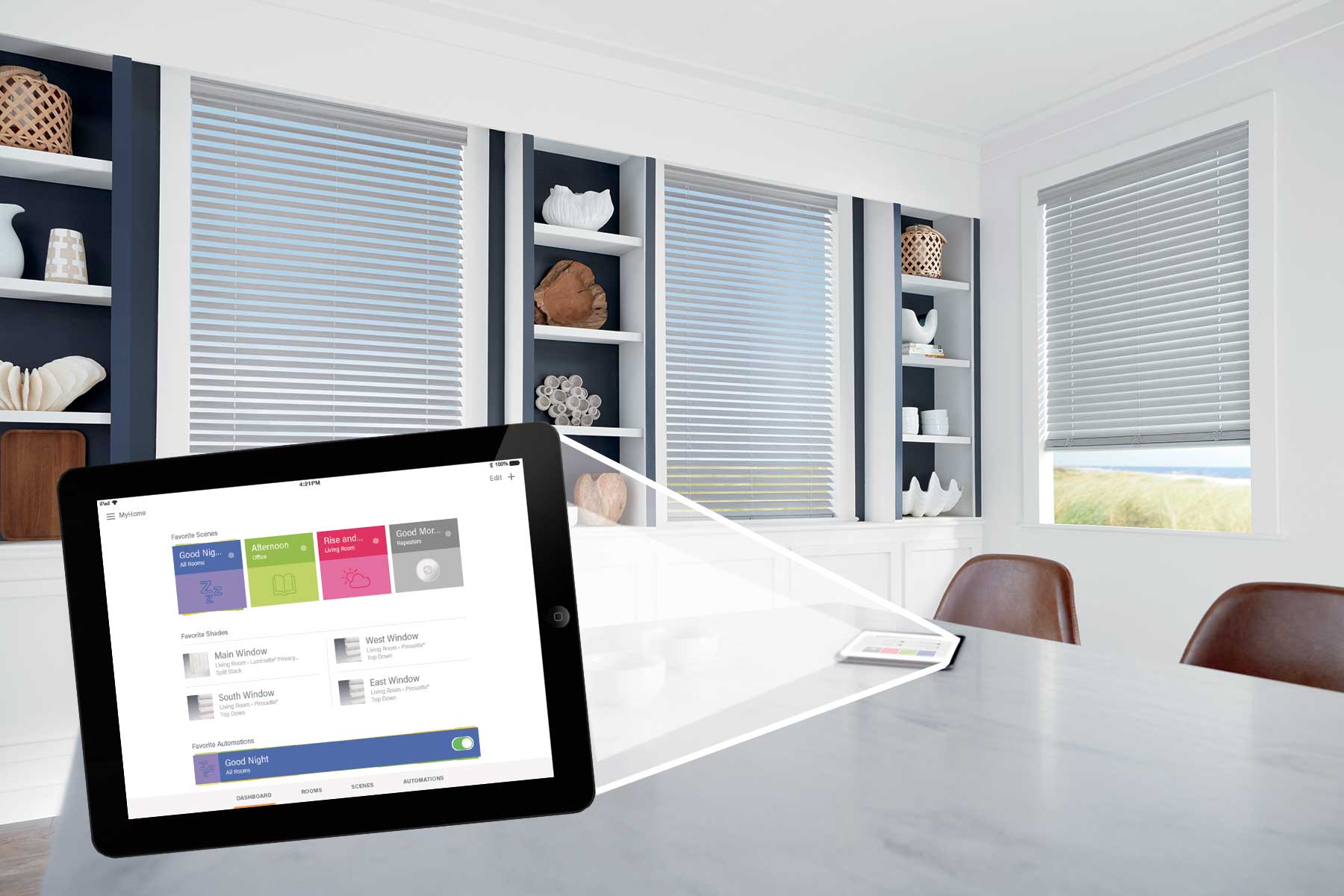 An Easier Life With Automated Shades
Smart home technology offers a wide range of ways to make your life easier. But if you're like most people, you haven't unlocked the full capabilities of your smart home. That's not an issue with smart shades. With the app, you can easily make and set schedules, save favorites, and create customized settings in groups or for individual windows. Let's take a look at a real-life example.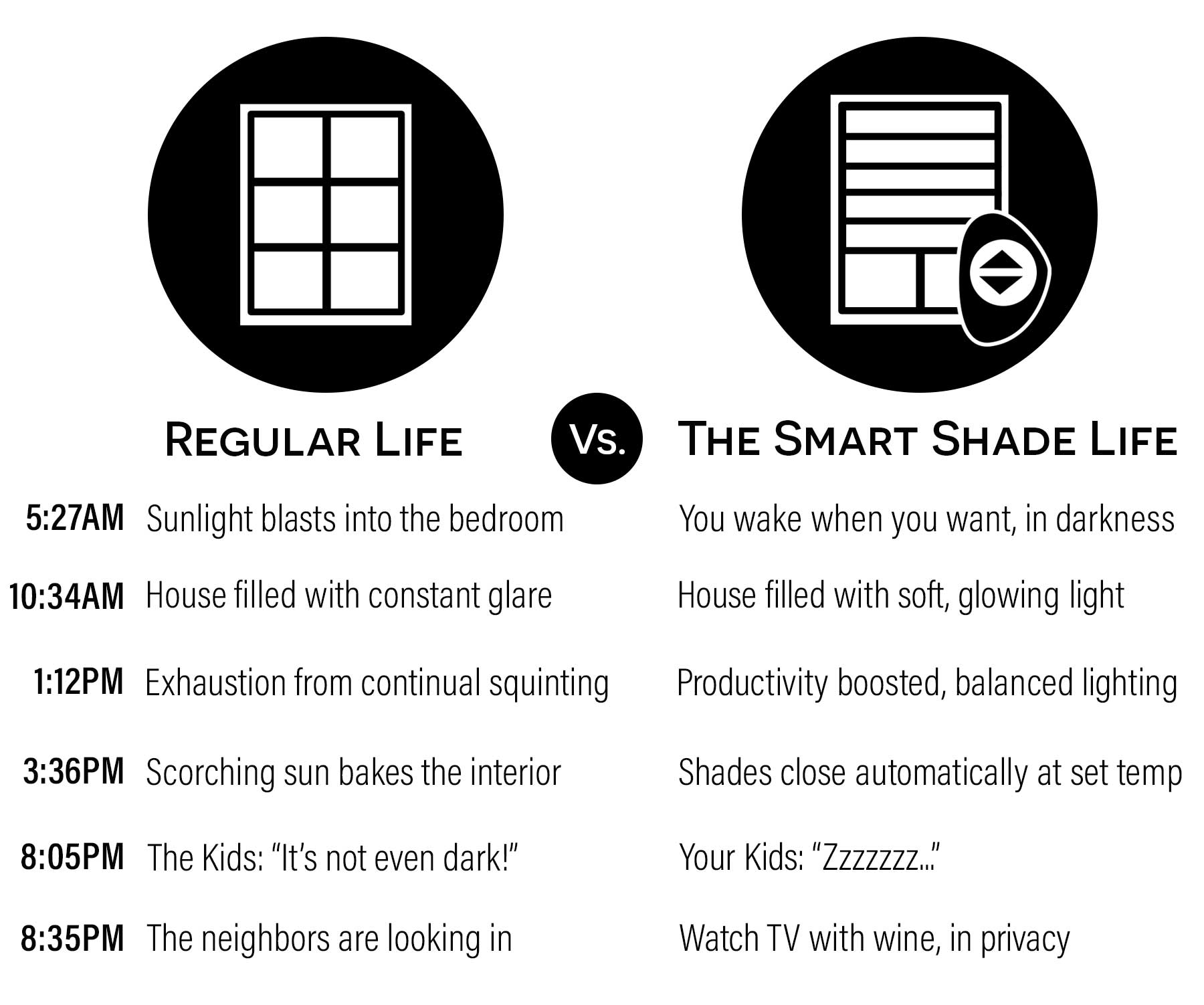 Let's Talk Cost
Okay, so you've heard about the way automated shades can make your life easier and now you're probably wondering, "How much will this cost?" Well, let's just dive right in and talk about the cost of these shades. Every home is different, which means getting a quote for your home's automated shades, like with any window covering, is always the best option. After that, you'll probably be amazed at how affordable they can be.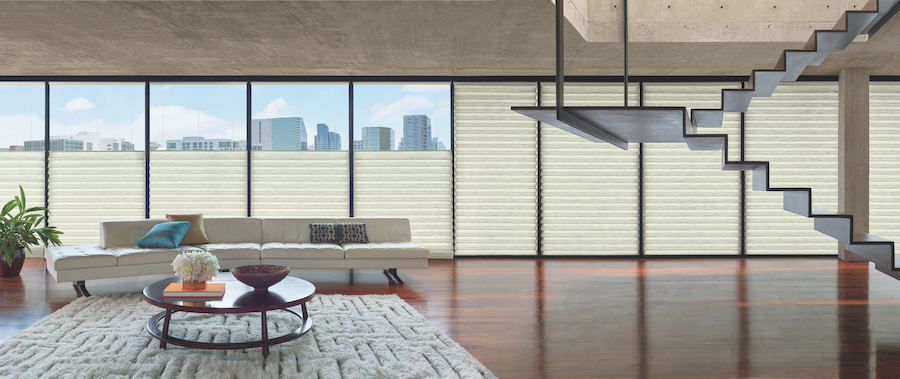 Security and privacy are essential in having peace of mind. Get them in an instant, along with energy efficiency, with automated shades. Plus, with new rechargeable batteries, the benefits of these shades are seemingly endless!
Give Us A Call
Give your home an upgrade with automated shades! The benefits of these shades are so great you'll be asking yourself why you waited so long to have them installed.  Our team here at Blue Sky Shutters and Shades is ready to help you through every step of the process. Contact us today and schedule your FREE consultation.