What Duolite® Can Do For You…
June 26, 2020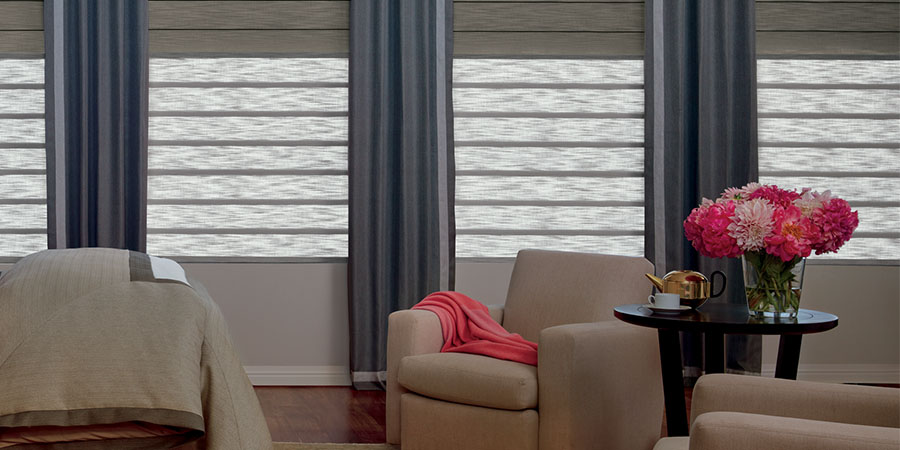 The constantly shifting light, over the course of the day–it calls for more than just an on/off switch. You need the versatility that Duolite® provides. What is it? Let's just take a look at these amazing window shades…
What is Duolite®?
Duolite® is exactly what the name explains: dual light. Two window shade options, sharing the same headrail. With dual shades, you'll experience light filtering with one and room darkening with the other. Which type of shade fits your style?
Roman Shades & More
Vignette Modern Roman Shades are available with the Duolite® operating feature. Want open windows, everything can roll into the headrail. How about light filtering? Drop the front, roman shade in place for a softened atmosphere. And, when you're ready to darken the room, drop the secondary, roller shade in place.
Better known as dual shades, if you want a front shade for light filtering and the back for superior light control? Check out romans and this list of products…
Alustra Woven Textures 
Designer Roller Shades
Nantucket Window Shades
Silhouette Window Shades
Vignette Modern Roman Shades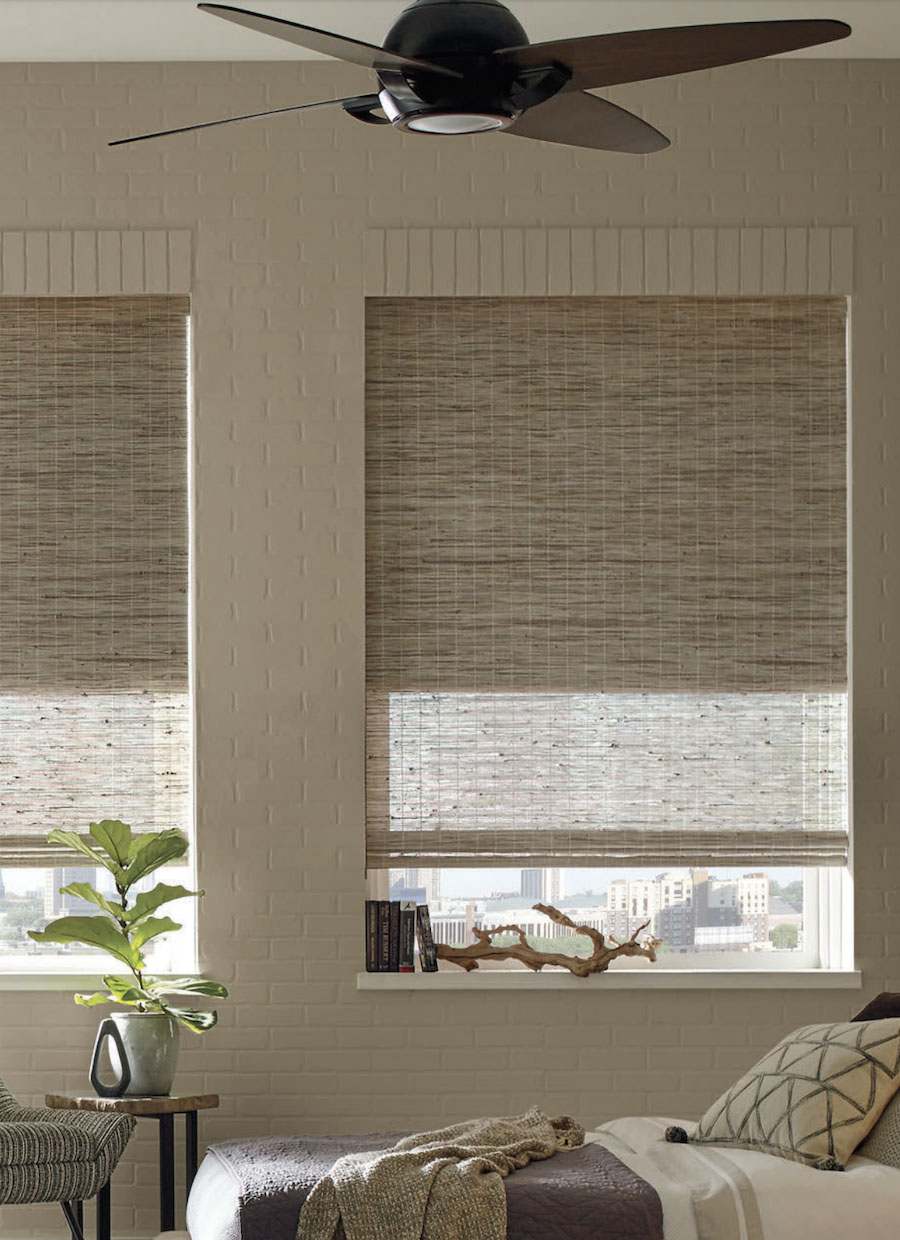 Just announced! Provenance Woven Woods now offers a secondary room darkening secondary cellular shade. Create atmosphere and energy efficiency.
Cellular Shades
Speaking of energy efficiency, our honeycomb shades are quite popular for controlling light and heat. But, you don't have to close yourself off from the world to achieve these benefits! Duolite® offers two cellular shades, seamlessly joined. With the light filtering portion, you can enjoy softened light, energy savings and a view.
With room darkening, you'll block the light while still controlling the temperature. Adjust anywhere along the window to balance a little bit of both. This option is available for both Duette shades and Applause shades.
Don't Wait to Hear More!
Control the light, block the heat, enjoy privacy–the list of benefits can go on and on. Doesn't this sound like a dream? Don't hesitate to get in touch with the team at Blue Sky Shutters & Shades for more information on how Duolite® and dual shades can customize your Reno area home. Contact our team for your FREE design consultation today!