As you probably know by now, smart home technology brings simplicity and convenience into your home. Take it a step further with window covering automation. Smart shades are ready to help improve your life by predicting the needs of you and your family. Let's take a look at how automating your home can improve your space.
Start Your Morning Off Right
What does the perfect morning look like? Instead of waking up when the sun does, imagine waking to the sun slowly filtering in as your shades adjust for your perfect morning. And as the right amount of light shines through, your privacy is still protected. Then as you step into your kitchen to grab your morning coffee and start your day, your kitchen shades rise on schedule, naturally warming your floors before you make it downstairs.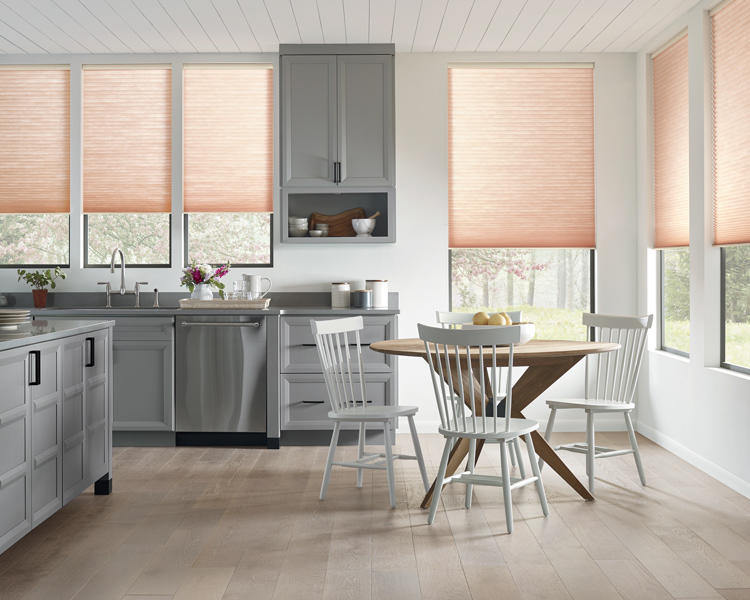 When you're done with your coffee, grab your smartphone (equipped with the PowerView® app) and adjust your shades to fit the rest of your morning. Or, simply enjoy the scheduled adjustments that occur without a second thought.
Protection During the Daytime
When you leave your home, you probably have a list of things you remember to bring or do. Keys, money, phone, checking to make sure the doors are locked. But what about your shades? You have your hands full as you step out the door every morning–which is why automating your home is perfect for an added layer of hands-free protection.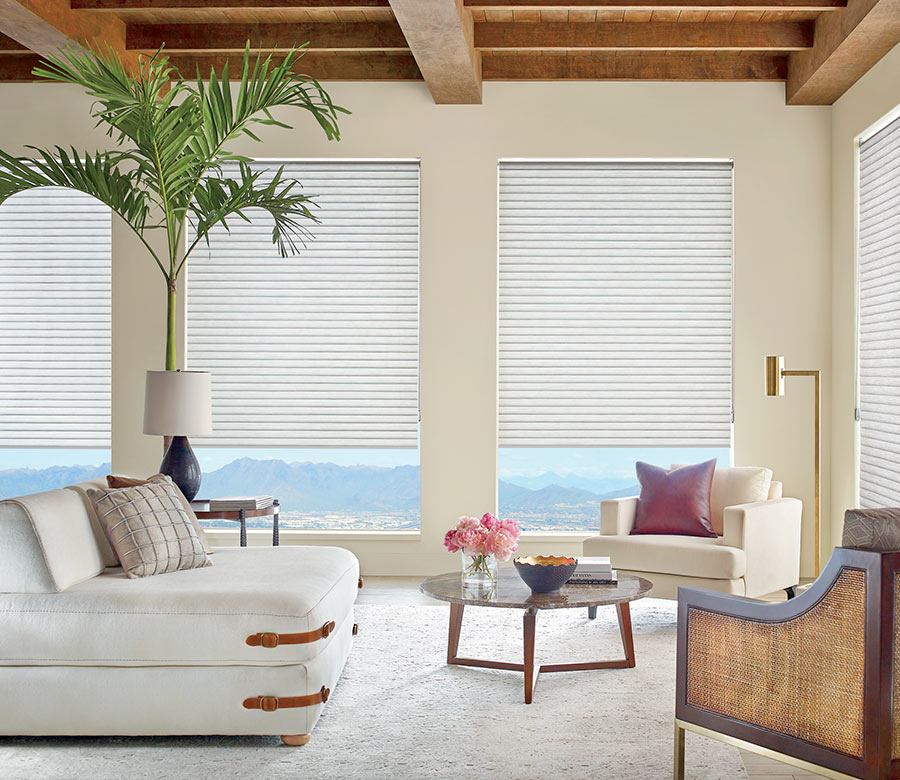 As you drive off to go to work, rest easy knowing your shades are scheduled to close as you pull out of the driveway. Plus you get the added benefit of protection from UV rays and direct heat all day.
Working From Home
Working from home may not last forever. So take advantage of it! Create the perfect environment to be productive in by filling your office space with soft, filtered light all day. Enjoy the view of your yard as you work without having to deal with issues like glare. And when your workday comes to an end, your scheduled shades will rise up and send you the signal that it's family time.
The Perfect Evening
After a long day, there's nothing better than the comfort of your home. As you step inside, your smart shades are scheduled to open. As you sit down to enjoy your family dinner, the setting sun shines on. With a simple voice command you'll close the shades, allowing you to enjoy a nice meal without the worry of glare or excess light. When you're ready to lay your head down and go to sleep, your darkening smart shades set the perfect scene.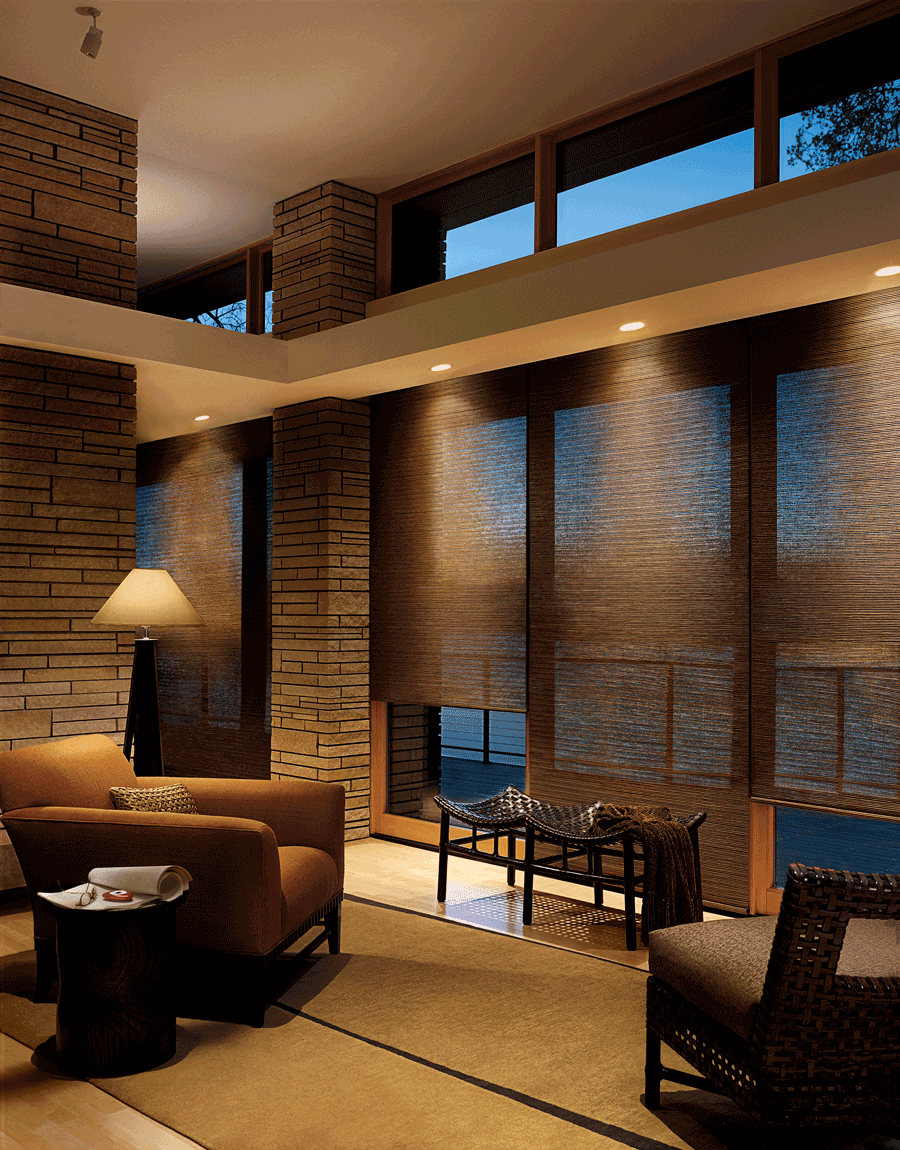 The Perfect Solution for Automating Your Home
Automating your home is an easy way to improve your space. Add a layer of comfort and sophistication with smart shades. Don't wait, find the perfect solutions for your home today. Simply contact our team here at Blue Sky Shutters and Shades today for your FREE consultation!