One of the best ways to get inspired is to go behind the scenes. The latest design picks have us nodding our heads with excitement as we chat with the team of Blue Sky Shutters & Shades, talking style, colors and all-time favorites for pairing window treatments with interior design trends.
What color palette is topping design picks right now?
The most popular foundation colors are "greige" and white. Everyone loved gray, but most have started warming it up with brown tones, settling on the chic look of "greige." White will always be a classic pairing choice. As far as window coverings, these choices have such a great selection, allowing clients to coordinate the style of their home with window treatments that really enhance their overall theme.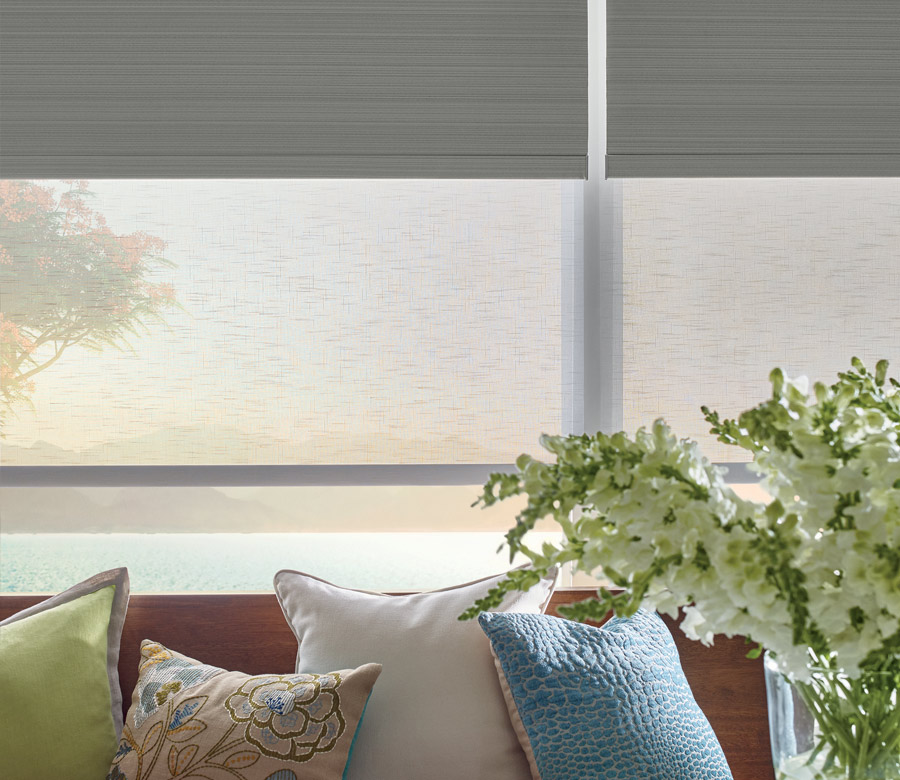 Do you find your clients drawn to a particular collection of fabrics?
Yes! Our Alustra collection is this beautifully curated collection, with stunning colors and textures that captivate. It's so fun to see clients excited about bringing in such gorgeous fabrics at the window. Because they are an exclusive collection, not everyone will have them, making the look truly unique.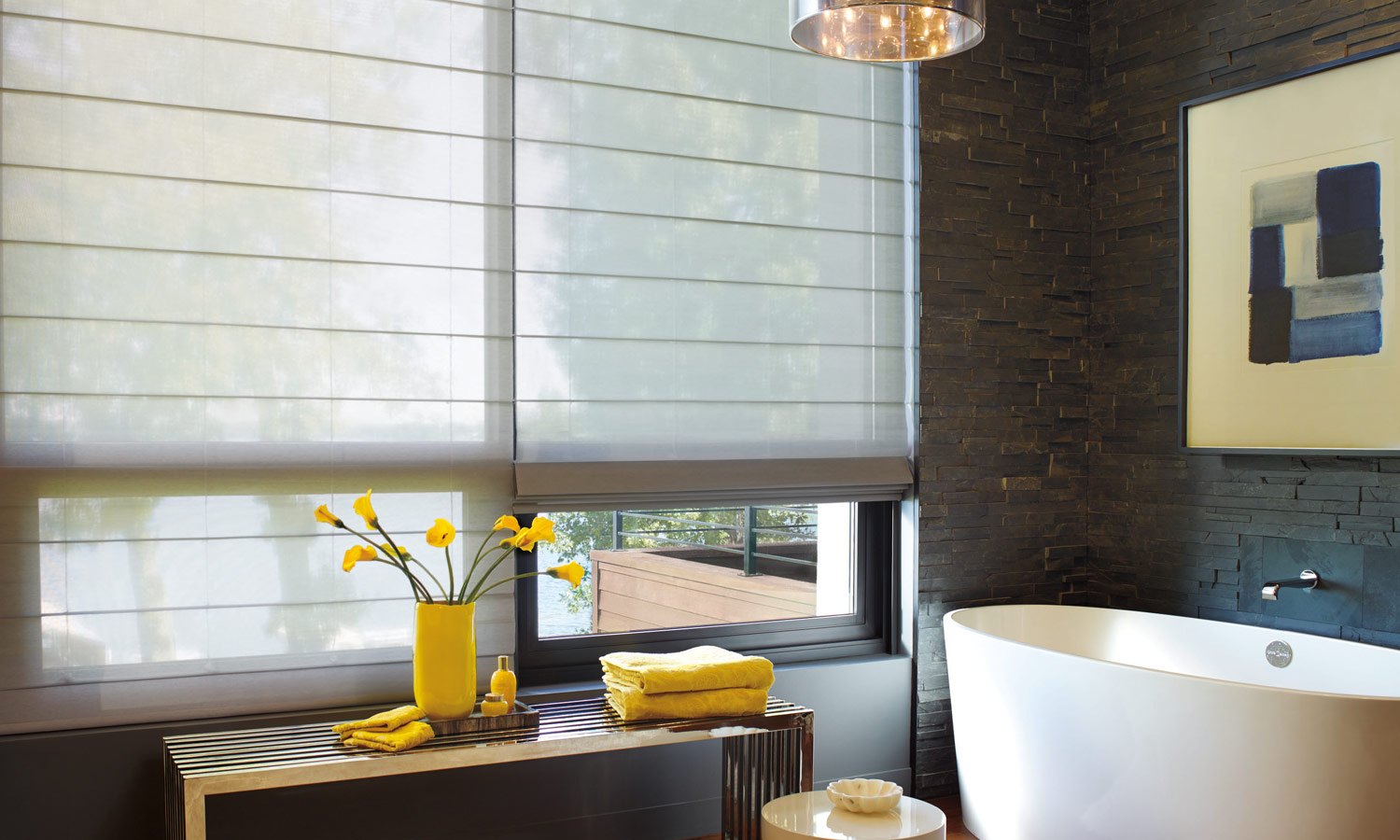 Is there a product that YOU love to show clients?
Of course…Pirouette shades are definitely a favorite. They offer such a range of function because they can go from sheer view-through to room darkening, if needed. And, they bring such a striking look to the space. Because Pirouettes are a specialty of Hunter Douglas, some people haven't heard of them. But, they have such a "wow" factor, we love to show them off. They have an option now, called ClearView, and it makes the view-through very sharp and crisp. They're perfect for those large living room windows where you want the view, but you need softened light.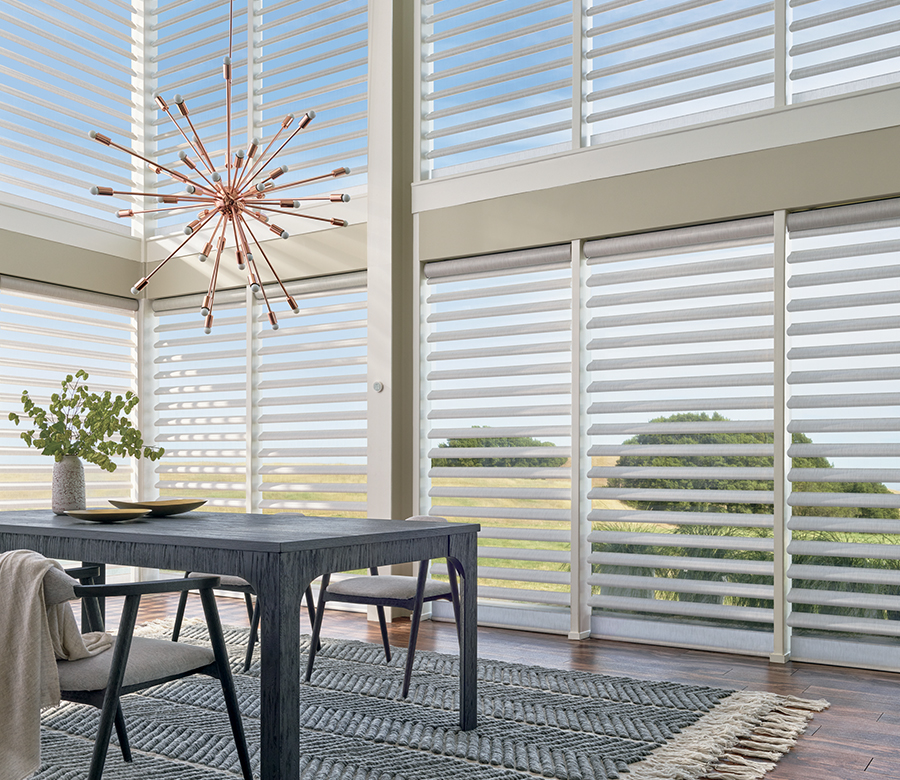 What question do you get asked the most?
Most people want to know if we have motorized shades. This is such an exciting conversation because I'm not sure most people realize how incredible it is to add smart shades to your home's automation system. To begin with, the shades integrate, allowing you to use the smart home technology you already love to control them. The levels of control–from remote or smart phone control, all the way to voice commands and triggered adjustments–allow you to create the ideal atmosphere around the clock.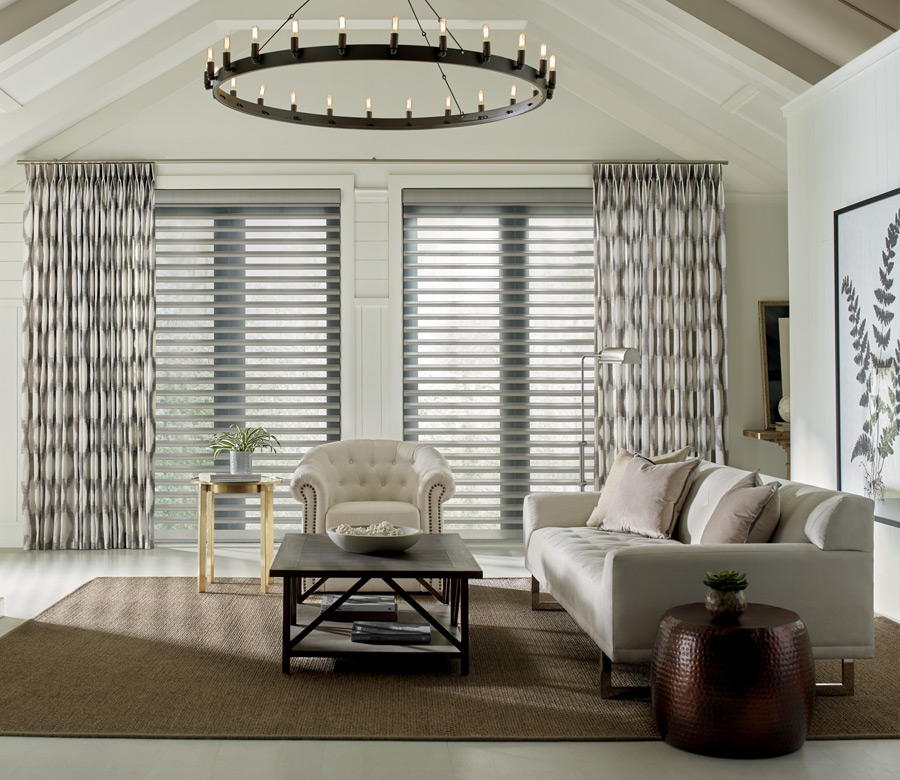 Is it easy to get started?
Yes! We Love to chat briefly over the phone to find out what you're looking for–from solutions for window issues, to new styles and upgrades. It's a great chance for us to start getting to know you better, so we can tailor the experience for you. Then, we come right to your home, for a free appointment. We'll show you fun design picks and innovative features, chat with you about how to solve tricky issues, and we even take measurements for you. We make "at home" shopping easy and fun–which it should be.
Get in touch with our team, at Blue Sky Shutters & Shades, to get started today!