Doors are an important part of your space. What makes them more challenging to cover than windows? It's often the size of Glass + Use. If you're struggling to know how to cover your doors so they look beautiful, cover the unique glass layout and still allow for easy function, custom door coverings will be the answer.
Gorgeous Verticals
Have you considered vertical blinds? Or, maybe you haven't because you'd like something more contemporary? Experience the smooth, sliding ease of our vertical shades. Skyline Gliding Window Panels offer the simple operation of verticals with wide panels that showcase stunning textures and colors.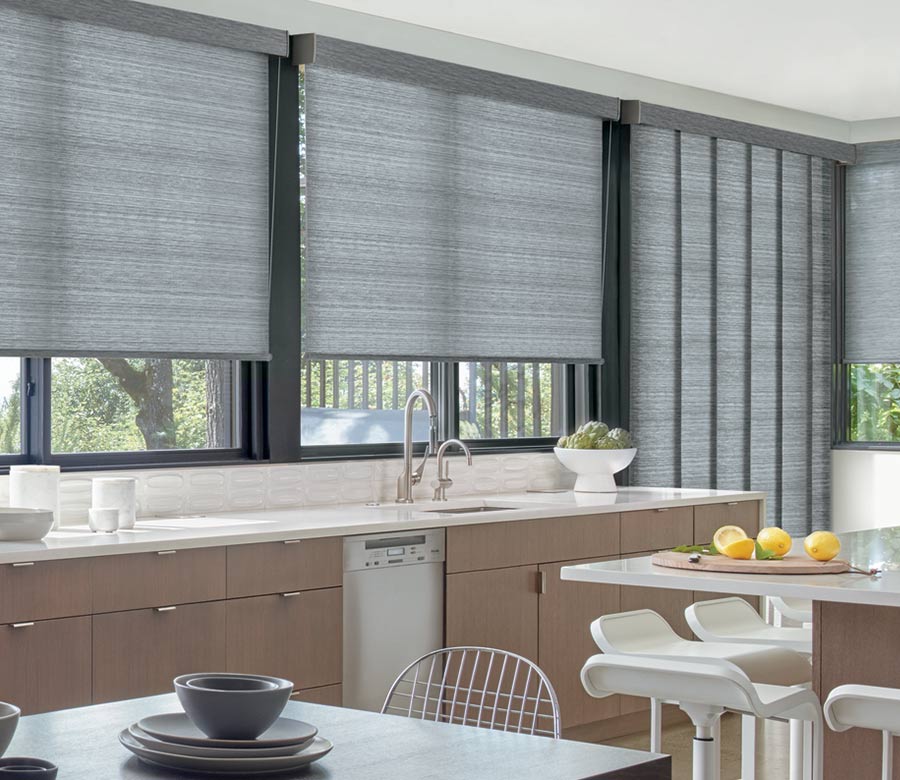 Can't decide between that convenient gliding function or the flowing softness of draperies? Now, you don't have to settle on one. Luminette Privacy Sheers the ideal combination of both. Folds of fabric glide along a track. These custom door coverings also offer tilt control inside the folds, making the transition from light-filtering to room darkening simple.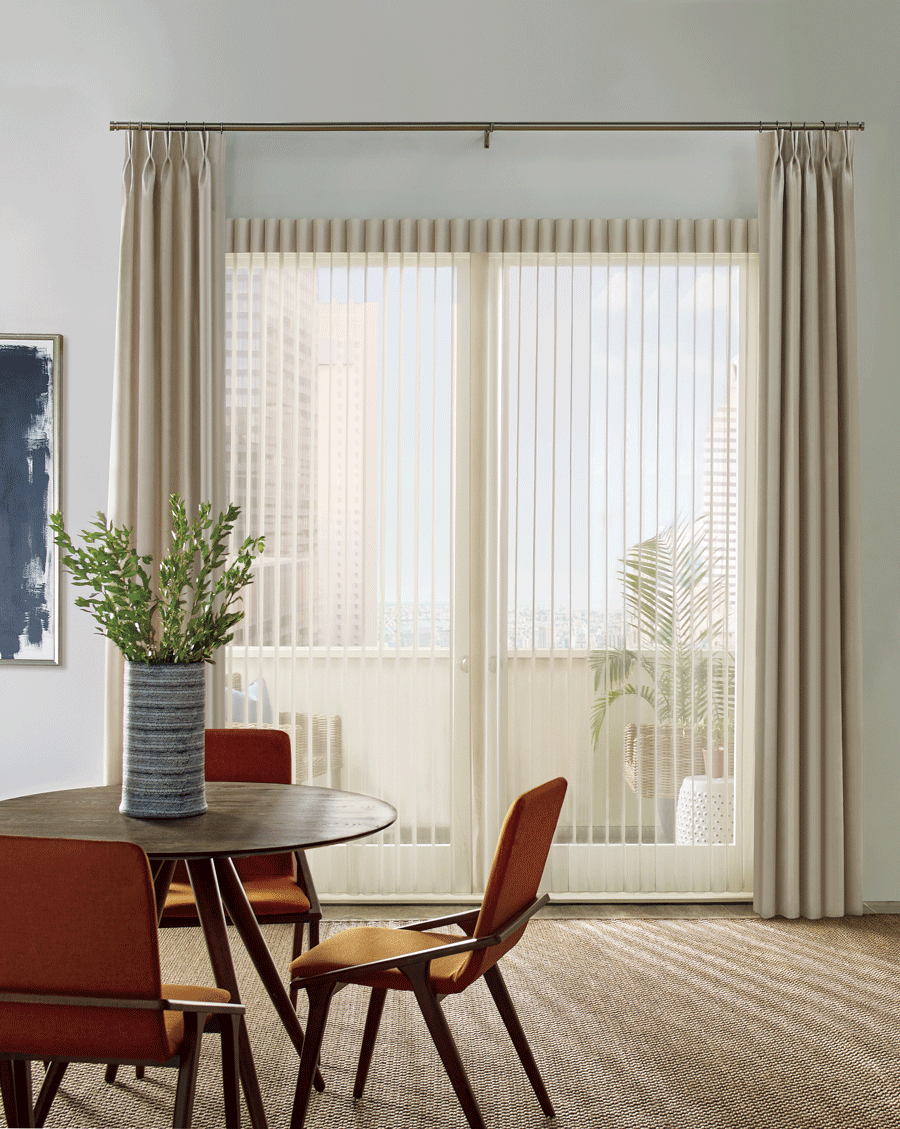 Plantation Shutters
The details of your home were chosen for both beauty and operation…doors especially. There's no better way to add detail, character and functional use than with plantation shutters. The height of custom door coverings, shutters can provide light control and privacy, but make living with them easy. Door handle cut-outs and split tilt both top the wish list.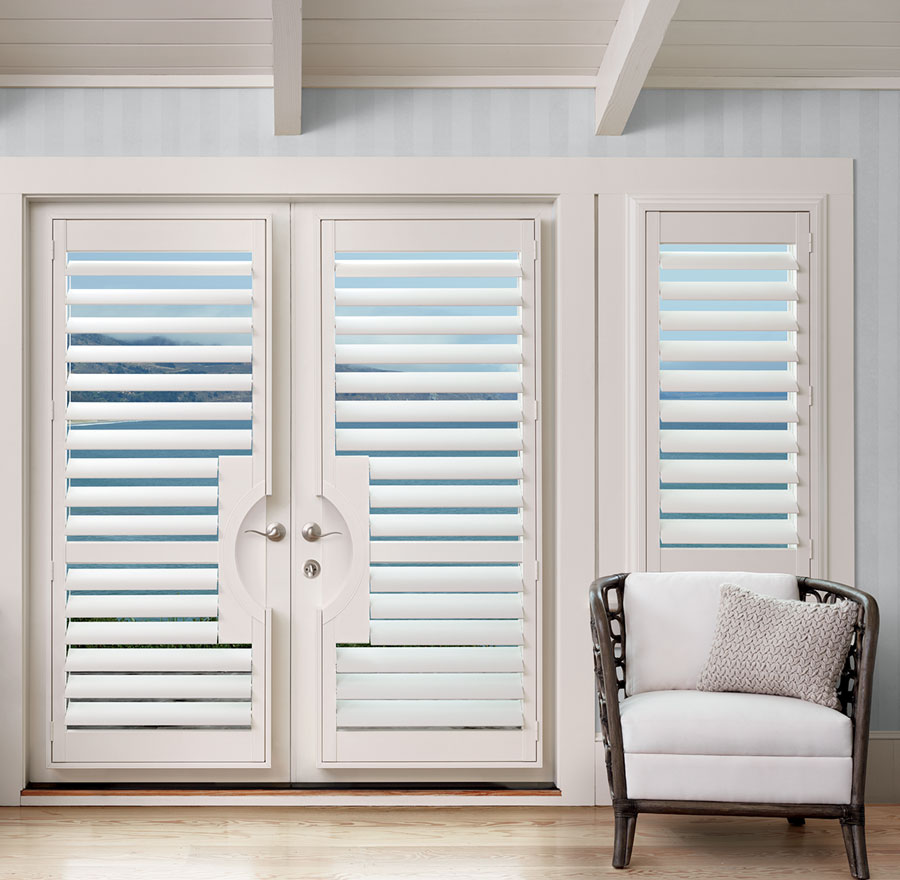 Drapery Details
Because the doors of your home can also be seen as a focal point, they should reflect the style of your home. Draperies can do that, framing the look with colors, patterns and textures. They also offer incredible function–when necessary. Drapery side panels often stay in place, just adding to the overall look. But, full draperies can be open or closed easily, letting you create the right atmosphere.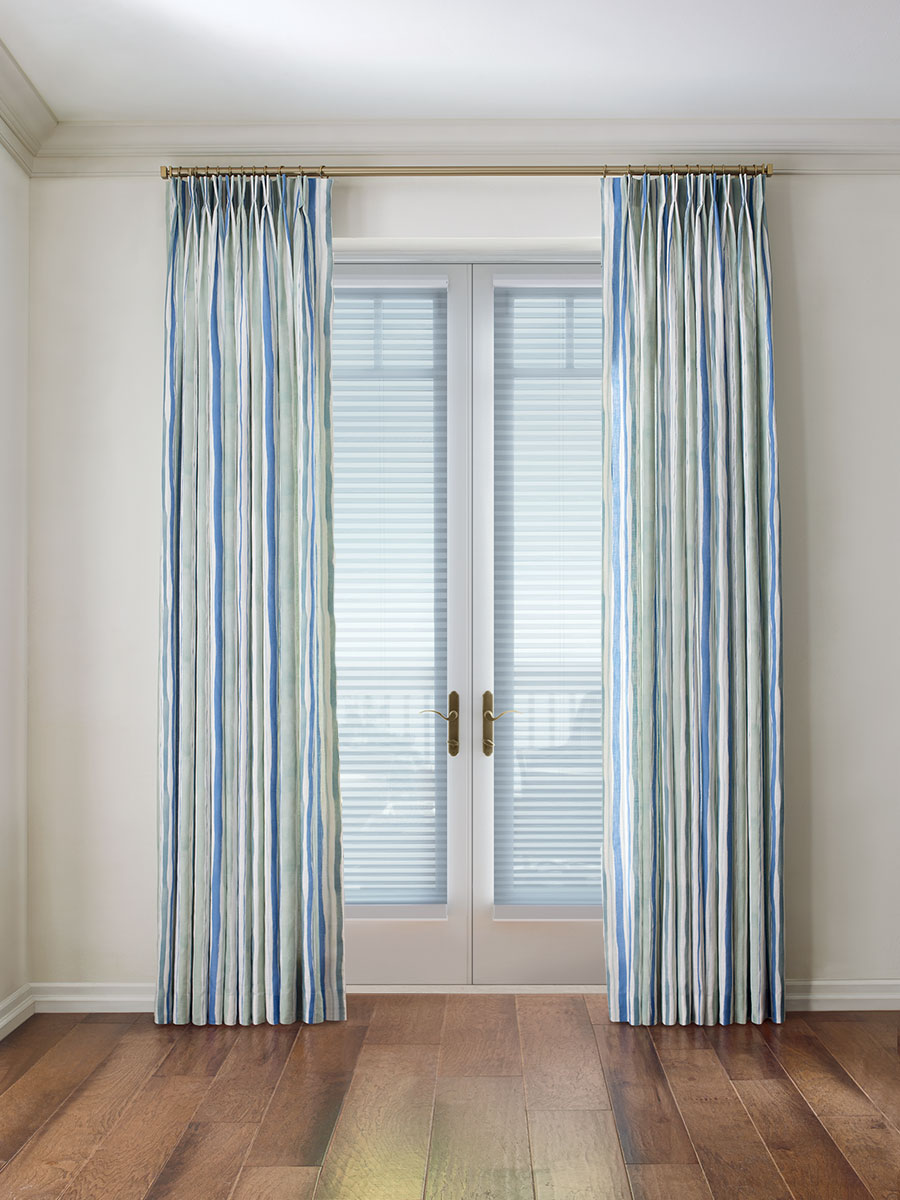 Specialty Function
Sometimes, custom door coverings are necessary because of special characteristics of your doors. If the glass is narrow or hardware can't be installed, you still need solutions, but the options see slim-to-none. Meet the TrackGlide system! French doors and patio doors are no problem. Because this operation system adheres to the edge of the frame, there's no drilling. The shades glide up and down along the track for coverage, privacy and control. As a result, the doors operates as expected, but the function of the space is upgraded!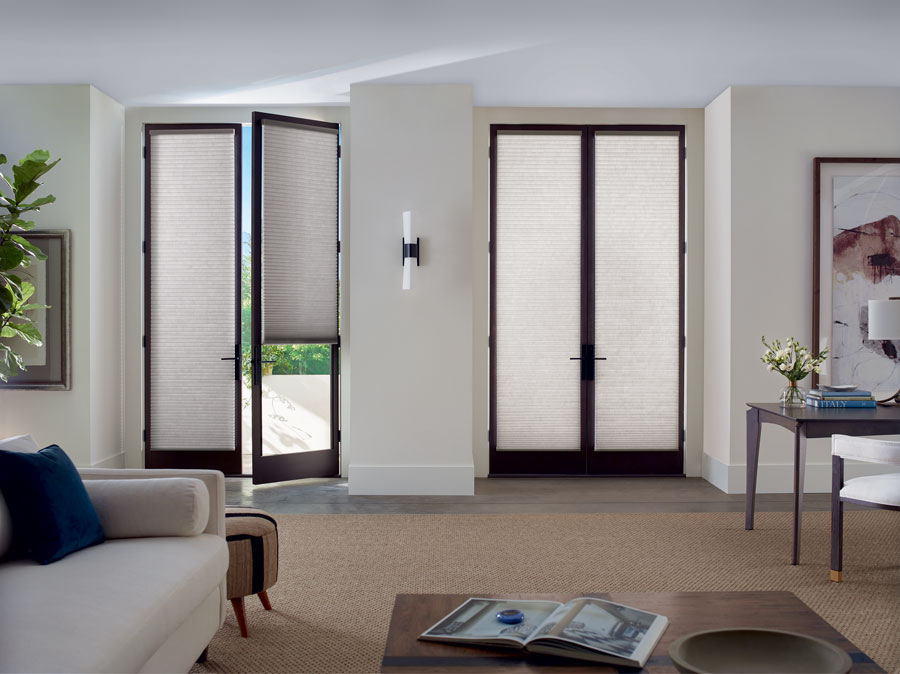 The Best Custom Door Coverings…
…are the ones that make your life easier and more beautiful! Add character and style with the right operation to achieve the best combination. Need ideas? That's what we're here for! We'd love to come to you for a free consultation so we can help you find the right window–and door–covering solutions! Contact our team today!