Most of us know the importance of a good night's sleep. But issues with comfort, privacy, or room darkening can keep us from it. Having the best bedroom window treatments can help solve those issues. Let's discuss some of the features that can give you what you need. 
Sleep in Total Darkness
Darkness helps us sleep better, longer. This increases our ability to function at our peak. The best bedroom window treatments give you the rest you need. Room darkening is a feature that improves overall health for a lifestyle change you can enjoy for years to come.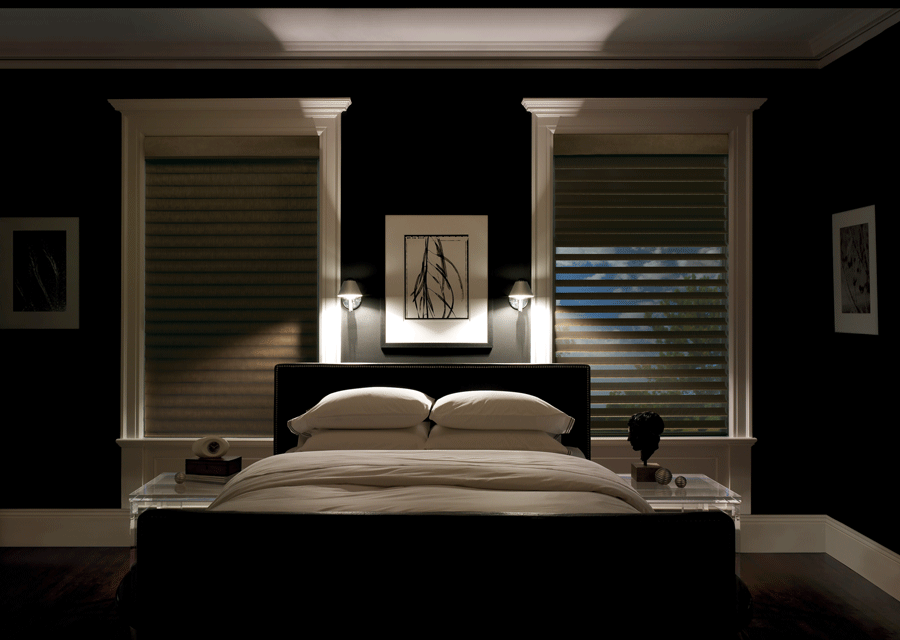 Not only that, but room darkening shades help improve sleep onset. It's not just about the quantity of the hours spent resting, it's about the quality of those hours. Don't let distracting light be an obstacle to a good night's sleep. 
What's the Difference: Room Darkening vs. Blackout
Even though "room darkening" and "blackout" are used interchangeably, they are not the same. Don't be confused–here's the difference. Room darkening refers to fabrics that prevent the majority of light from streaming through it.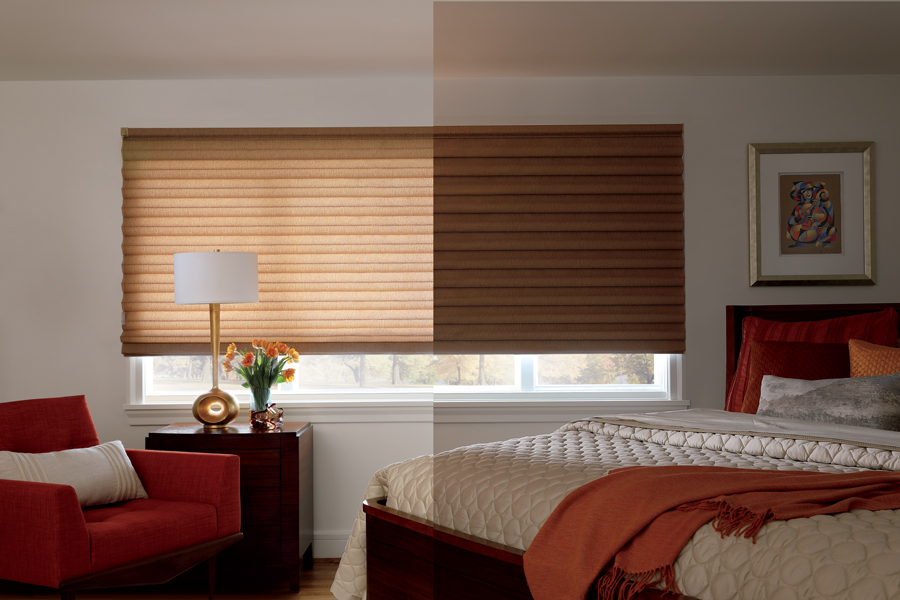 We say "most light" because room darkening window coverings may still have small pinpricks of light coming through, or slivers along the edge of the window. If you're worried about this you can simply add side drapery panels to get the coverage you're looking for. When you need darkness, room darkening is the way to go.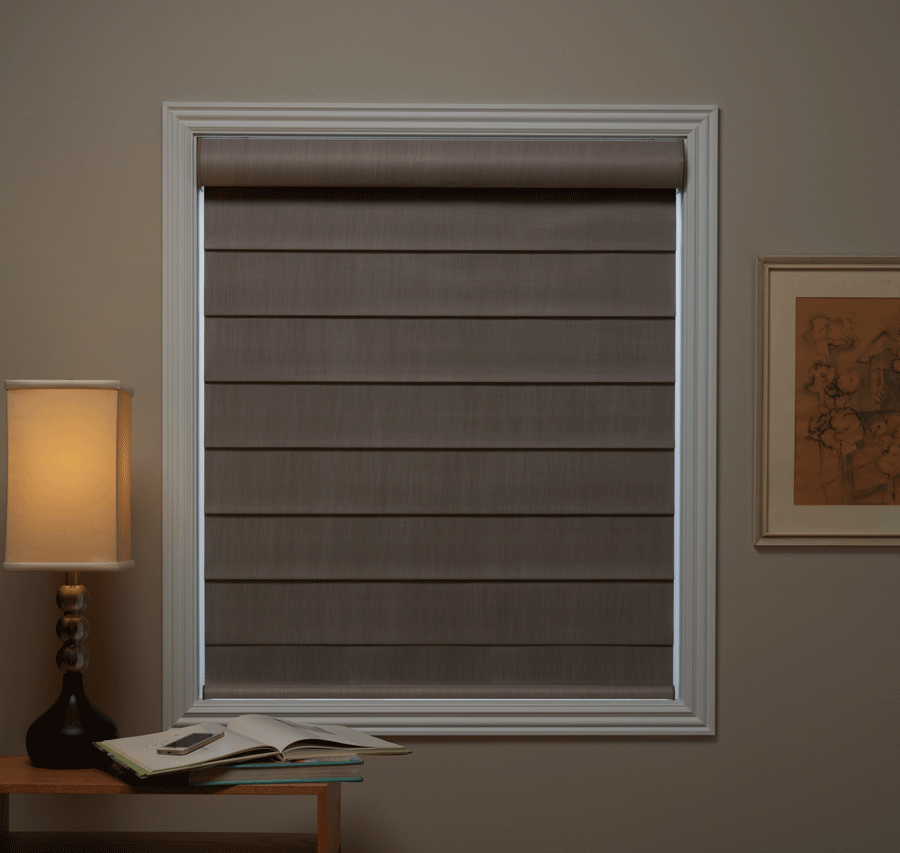 Maybe you're asking, "what's a blackout shade?" This is a more technical term for a feature such as LightLock. It completely shuts out the light from coming in as the window treatments are lowered. For media rooms and bedrooms where all light needs to be kept out, blackout shades with LightLock are your go-to option.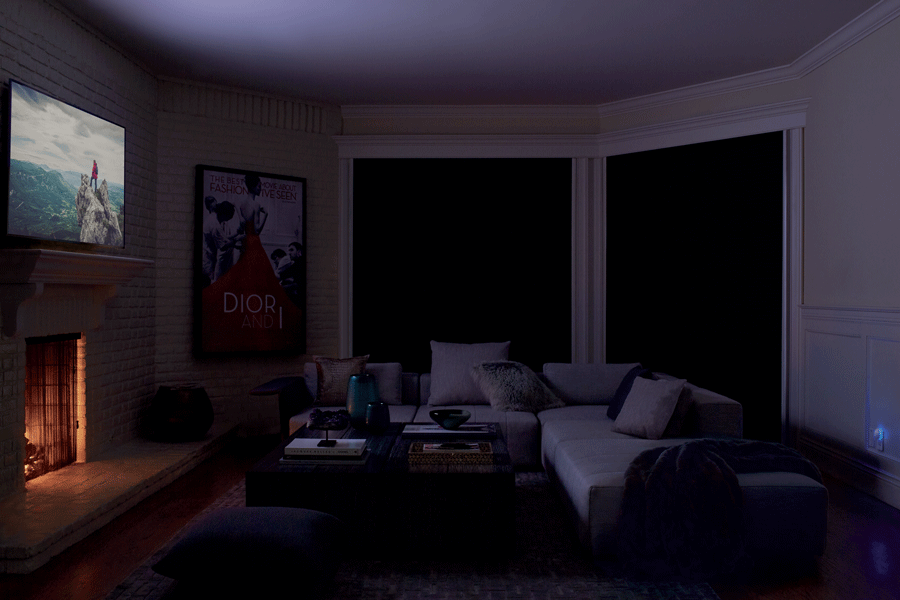 Multi-Purpose Features for Your Lifestyle
What happens when you use a room for more than one function? When you need a space fit for working from home, sleeping, and everything in between, how do you choose the best bedroom window treatments? The right features and functions will promote your lifestyle without interruption. Whether you need room darkening, light control, privacy, or all of the above you can achieve it! Don't let lighting be a hurdle to enjoying your spaces fully.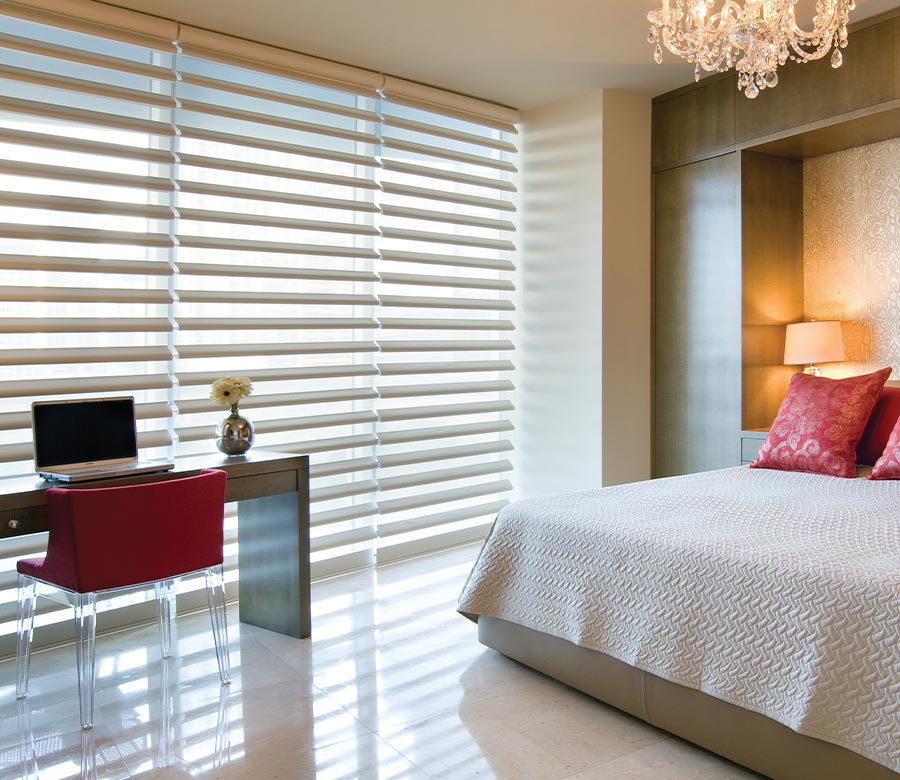 You can have the power to control the environment of a space from the palm of your hand. 
The technology built into smart shades gives you a wide range of choices for setting the right mood and lighting for a room. 
Hands free mobility with voice control lets you work without pause

Out of town? Use your phone to control your shades no matter where you are

Tap the remote control for easy light to dark functionality

Set it and forget it. Schedule your shades to move with an automated system so you never have to think about it. 
Dual Shades are the Best of Both Worlds
You might have heard of dual shades. They're an increasingly popular option for window coverings. Why? The ability to control light for all the in-between coverage you need is one reason. Because you get two shades on one window you have a lot of versatility. Achieve evening privacy when completely closed and get warm afternoon glow when fully opened. And for all the times in between, you get full customization.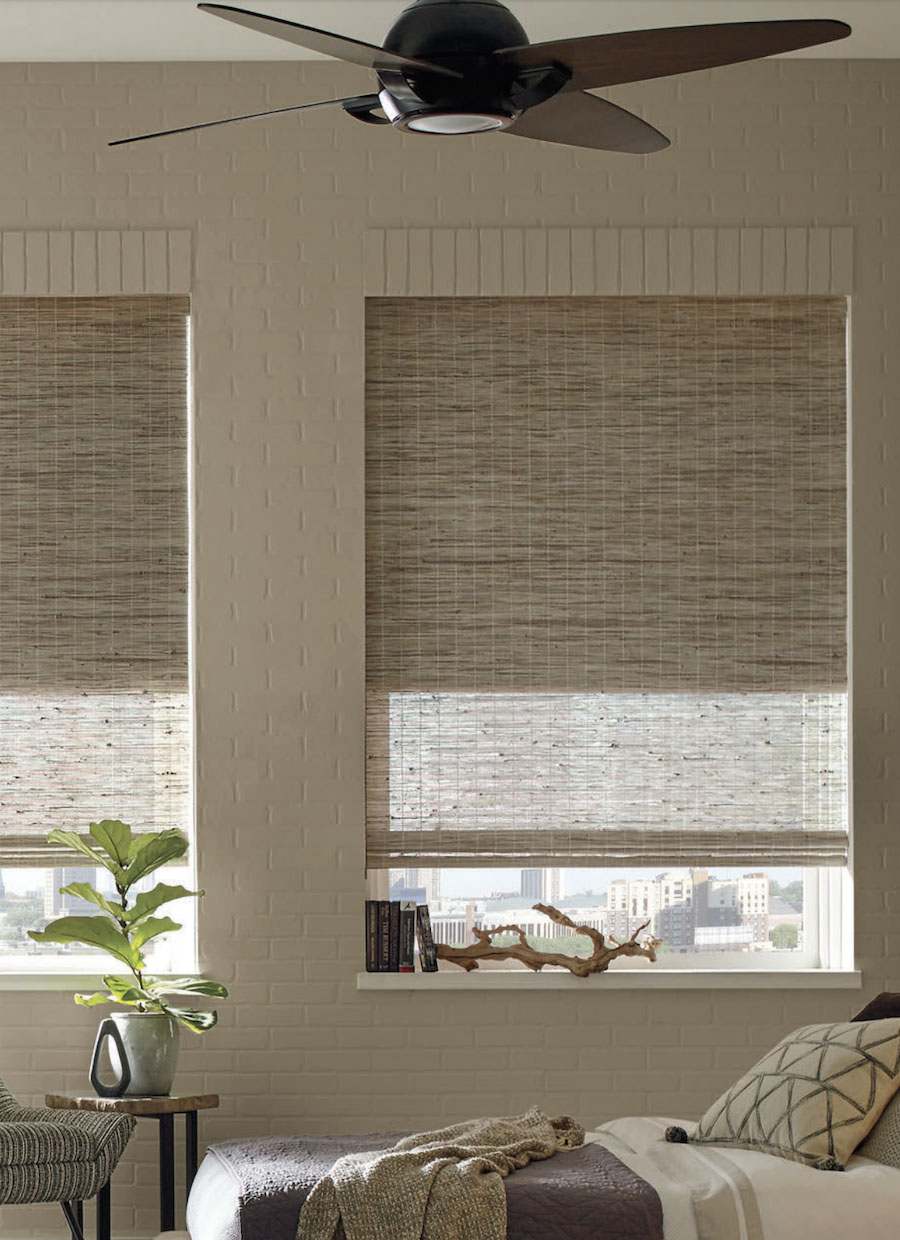 Privacy and Light
Let's talk about privacy. Your home should be the ultimate getaway where safety and security are keenly felt. Achieving it doesn't mean you need to give up the light and warmth you love. Top down bottom up shades are the perfect solution. When open at the top you can get the soft, glowing sunlight without worrying about privacy during your morning workout routine.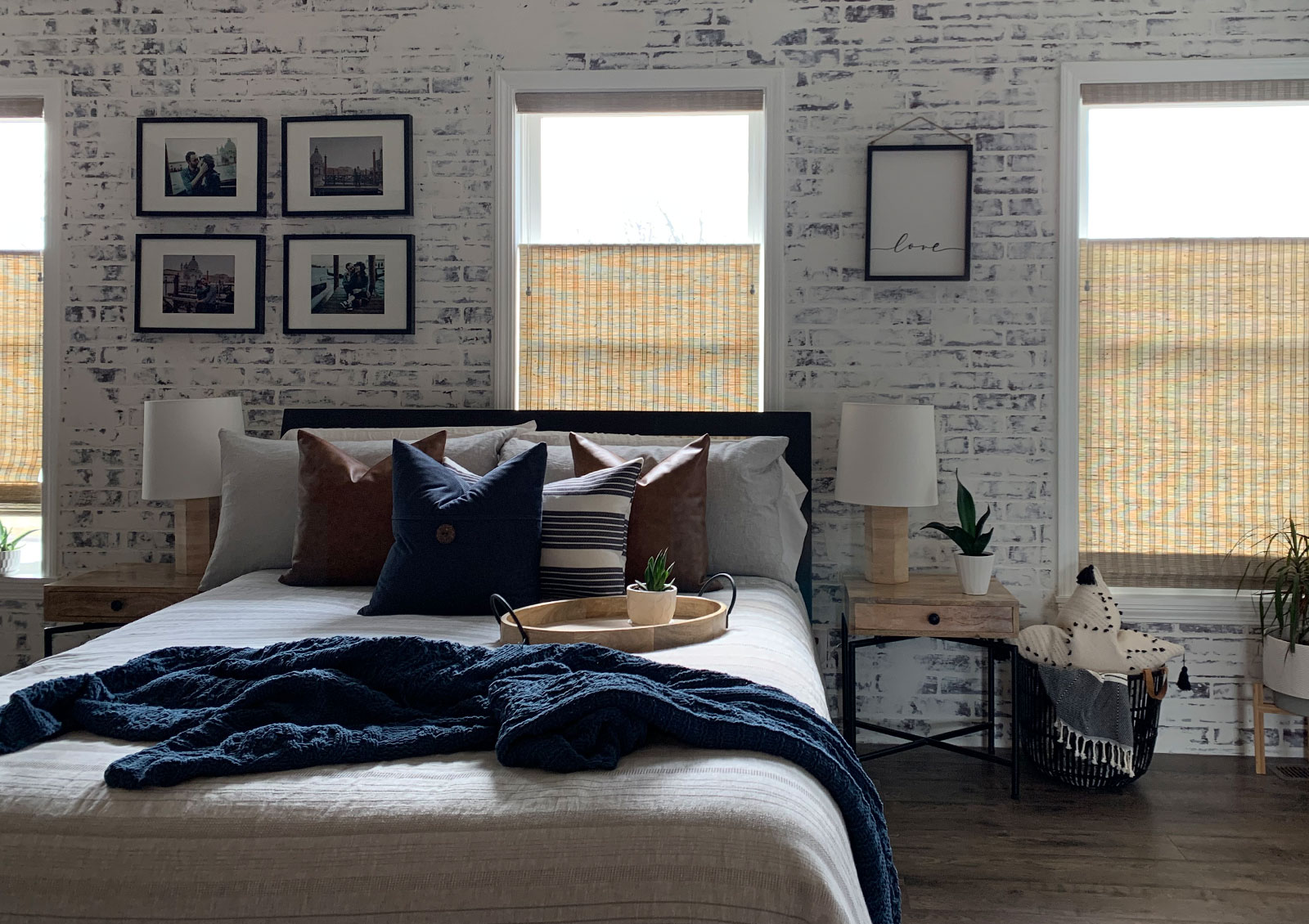 Comfort at Home
Throughout the course of a year it's normal for your home to experience varying levels of heat, humidity, and freezing temperatures. Deciding on the best bedroom window treatments can look different depending on the climate. Insulating options for your home can be a great choice, and different spaces within your home may need more or less energy efficiency. Either way, your bedroom should be a place where sleep comes easily. If heat is slipping through your windows keeping you from a resting well, energy efficient window treatments are the way to go.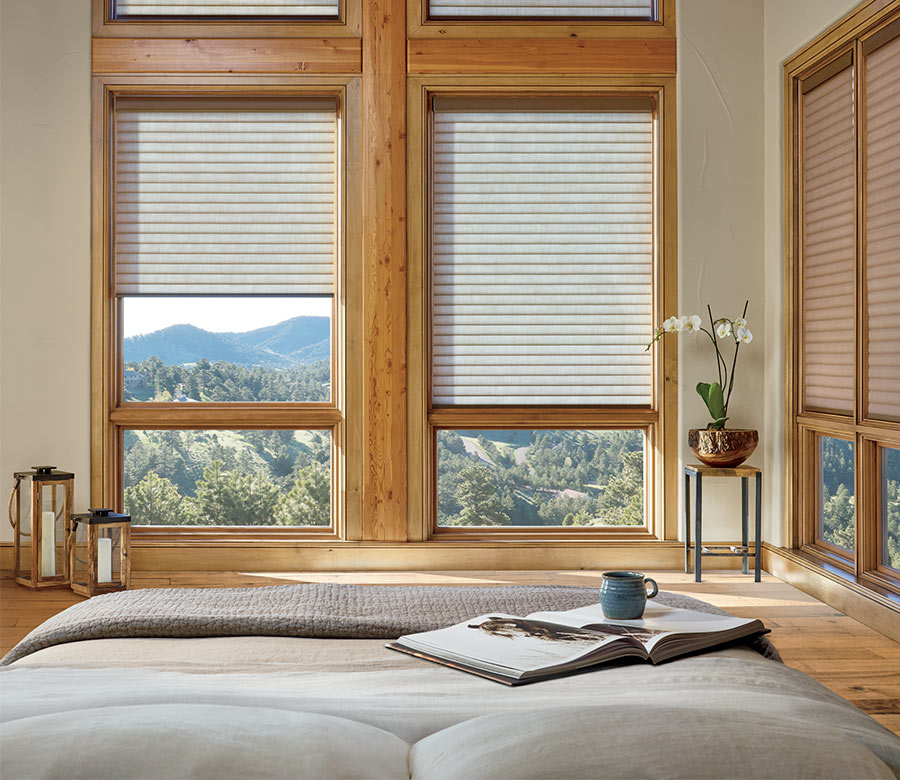 Set and forget your thermostat options because when you pull down the window shades your room will stay the way you want it to feel. 
Safety Concerns at Home
You want to feel safe in the sanctuary of your home. Having little ones means you need to take extra precautions to create hazard free environments. Having the best bedroom window treatments can give you peace of mind. Steering clear of dangling cords and chains gives curious toddlers less chance of getting stuck in dangerous situations.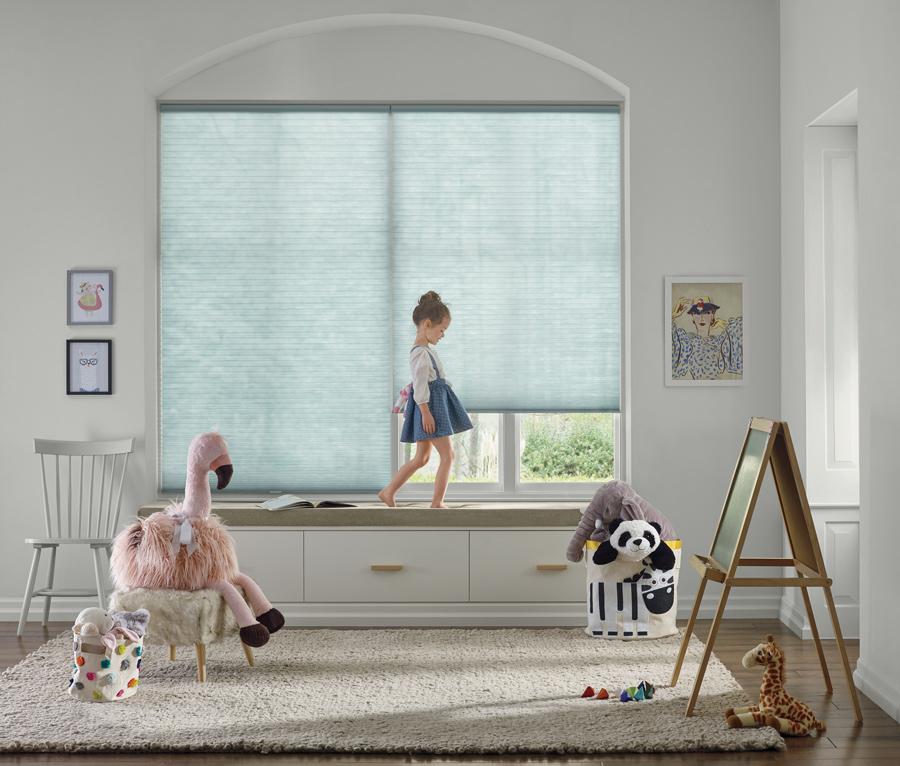 An added bonus of ditching long cords? You get a more sleek finish that looks polished. Opt for a system that puts your mind at ease so you can sleep better knowing little ones are safe. 
What Features Do You Need from the Best Bedroom Window Treatments? 
Considering all the options that will make your home the oasis you deserve takes a little bit of thought. Investing in your health, safety, and long-term lifestyle goals is worth going over all your choices. The team at Blue Sky can come to you to pick out fabrics, systems, and features that elevate your home's potential while giving you what you want. Schedule a FREE consultation with us to get started!