Trends in window treatments evolve year after year. With an increased focus on home improvement and interior styling, we got the insider take on what's hot for 2022. Our design experts have their finger on the pulse of frequently asked questions, best features, and design details + all the tips you need. Ready to get inspired? 
#1 Trends in window treatments we can't get enough of
Clean lines + a focus on layering. Pairing coordinating fabrics is not just gorgeous, it's downright luxurious. A lot of our clients are loving how the sleek feel and finish of pirouettes pairs with side panel drapery. Trends in window treatments don't have to be a fleeting phase though. Why? Because layering is a timeless look that gives an attitude of classic beauty.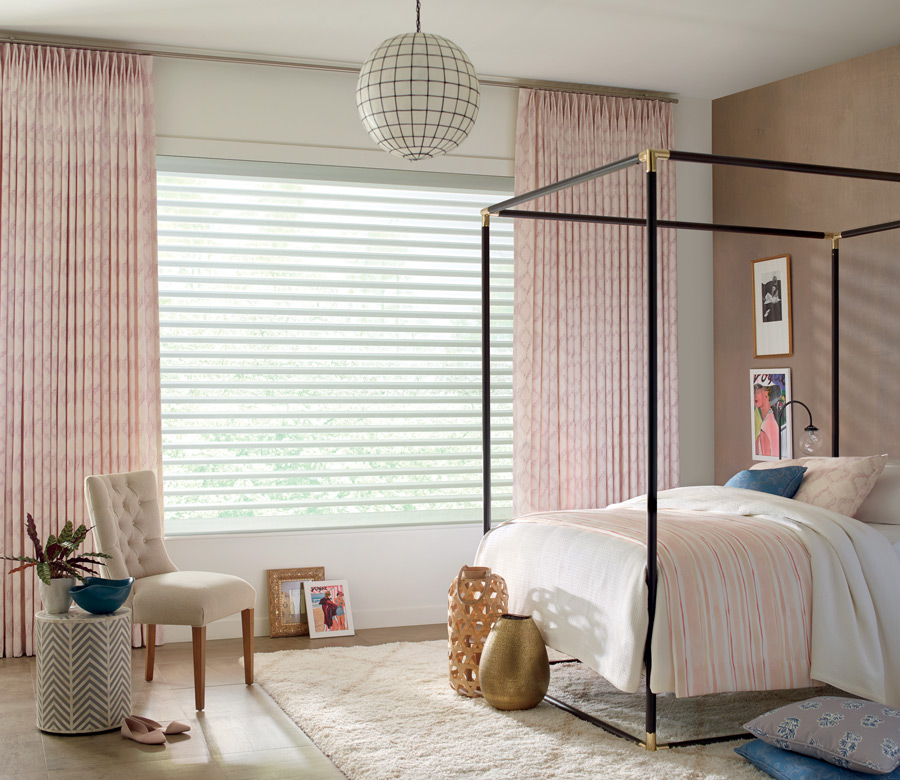 The thing you should focus on is the feel of the space. We love a good greige color, and so do a lot of our clients. It makes a space feel open and airy without being stark white. Want a pro-tip? One of our go-to combinations is gliding window panels paired with designer roller shades.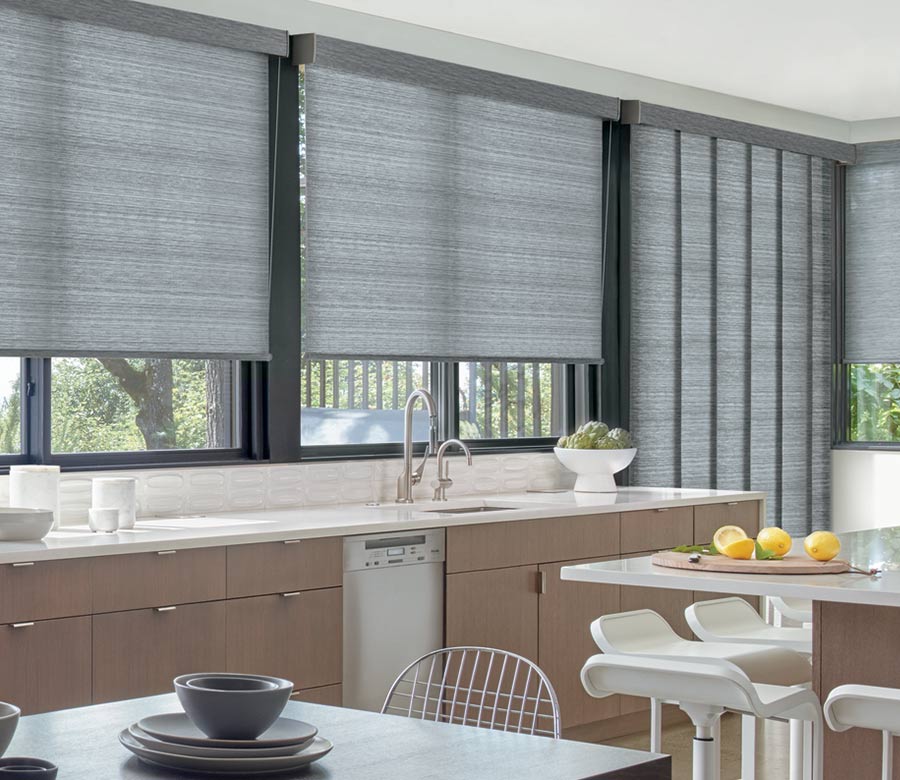 You can go greige, all the way to stand-out patterns and colors in bright blues and red.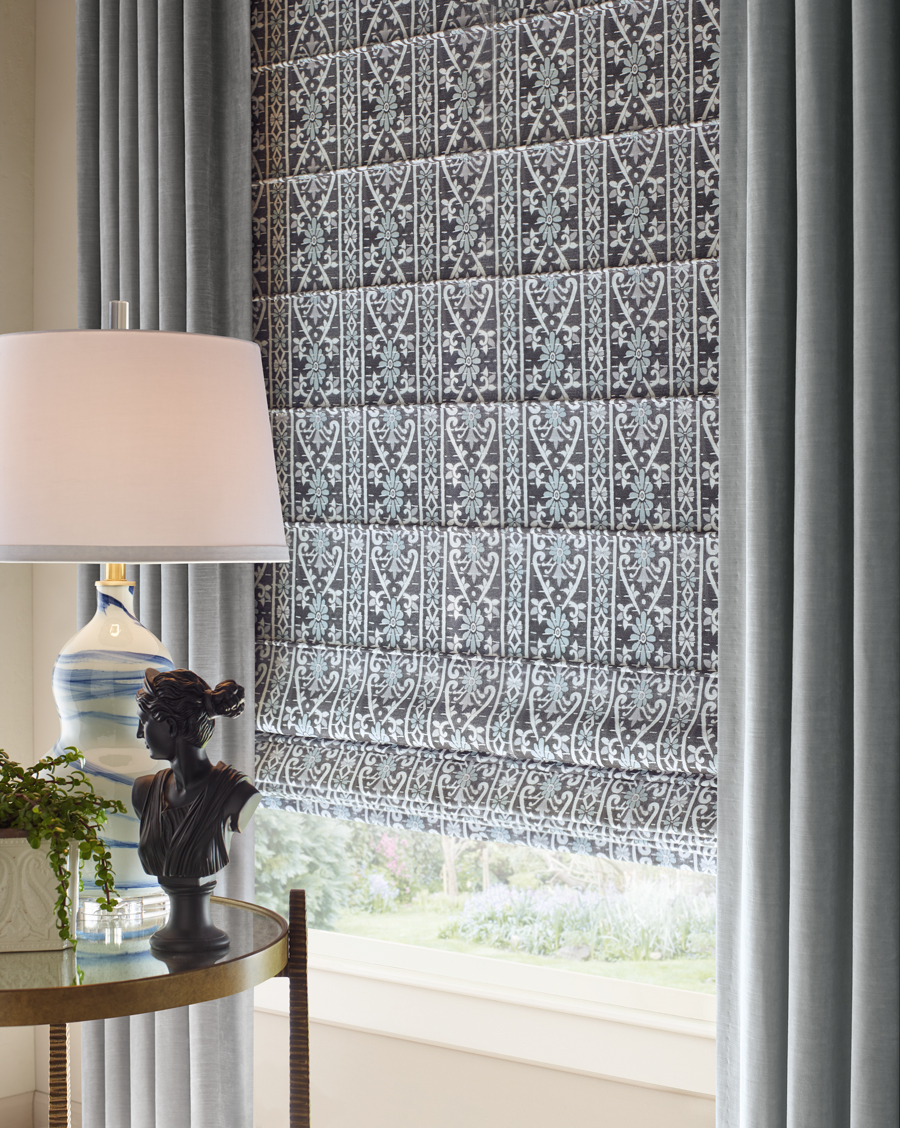 Don't forget to add drapery to your list of considerations. It's versatile enough to add height to a room while being "smart" enough to move with a tap on your phone for easy movement. It's like a pair of earrings added to the perfect outfit.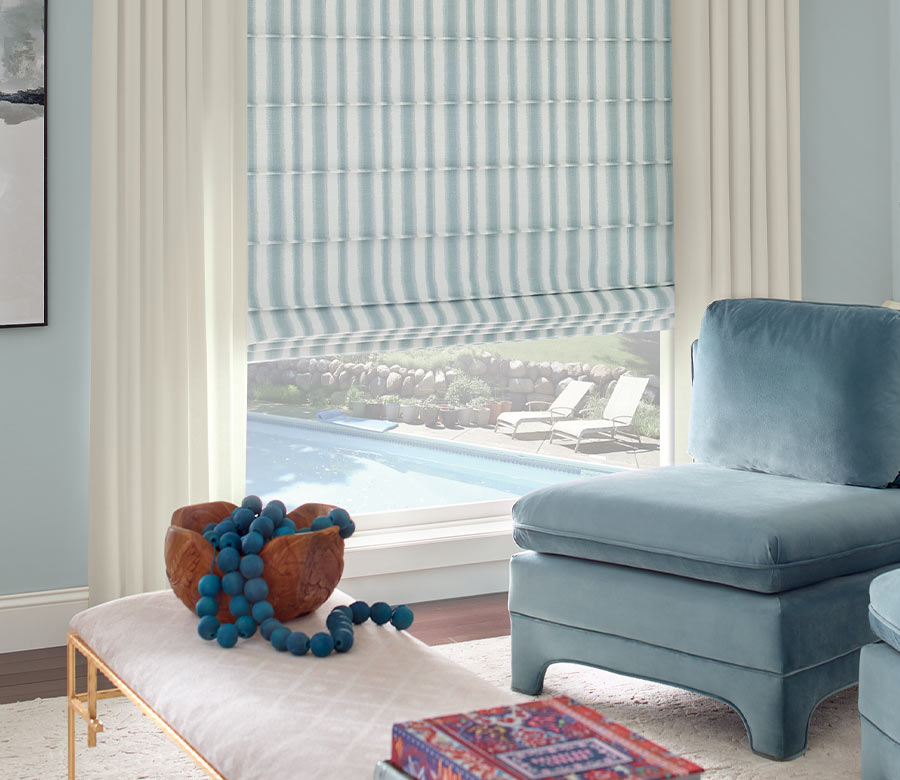 Speaking of creating a custom look, it's important for us to help homeowners discover their own unique style. Sometimes you might be looking for a strictly solution-focused window shade option. Don't let that stop you from finding or creating a space that feels like you. 
#2 The features our clients can't live without
Reno is an incredible place to live with lush vegetation and incredible landscapes. Plenty of clients come to us looking for how to capitalize on the views from their glass patio doors without sacrificing functionality. Enter Pirouette and Silhouette shades. Not only do they look incredible on floor to ceiling windows, but they pair beautifully with glass patio doors for easy in/out use.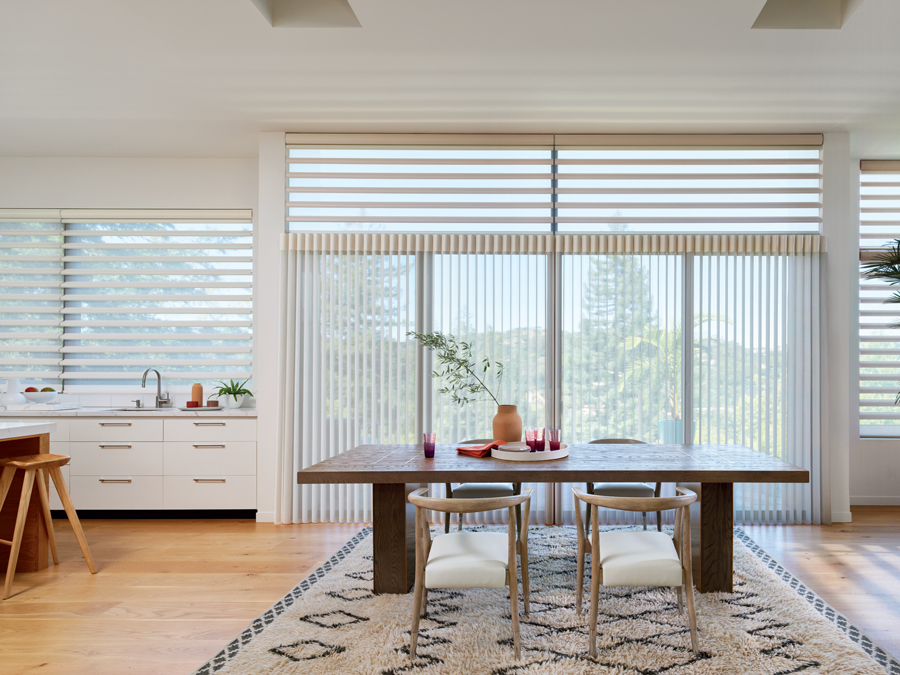 We also get a lot of questions about light control and privacy with glass doors. Believe us you can have it all! Honeycomb shades are one of the most requested window shades for glass doors. They block the glare, keep UV rays at bay, and create energy efficiency at the barrier of your home. Our insider look at trends in window treatments wouldn't be complete without this showcase shade.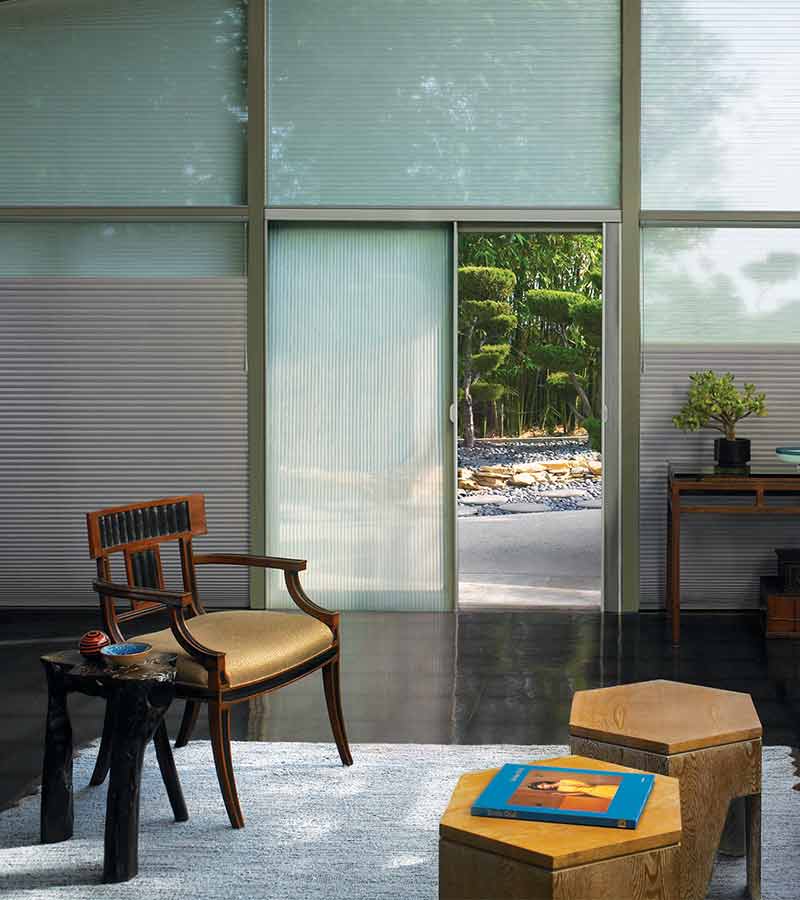 #3 The innovative solution that tops the list 
By now, most of us are pretty familiar with our home. We live in them, we work out of them, our children play in them. Something we might not be as familiar with is how much more our home can do for us. Smart shades are one of our all-time favorite ways to make life more simple. You get the benefit of cordless window shades keeping little ones safer with the added ability of ultimate control. One of the most convincing parts of going with power is just how easy it is.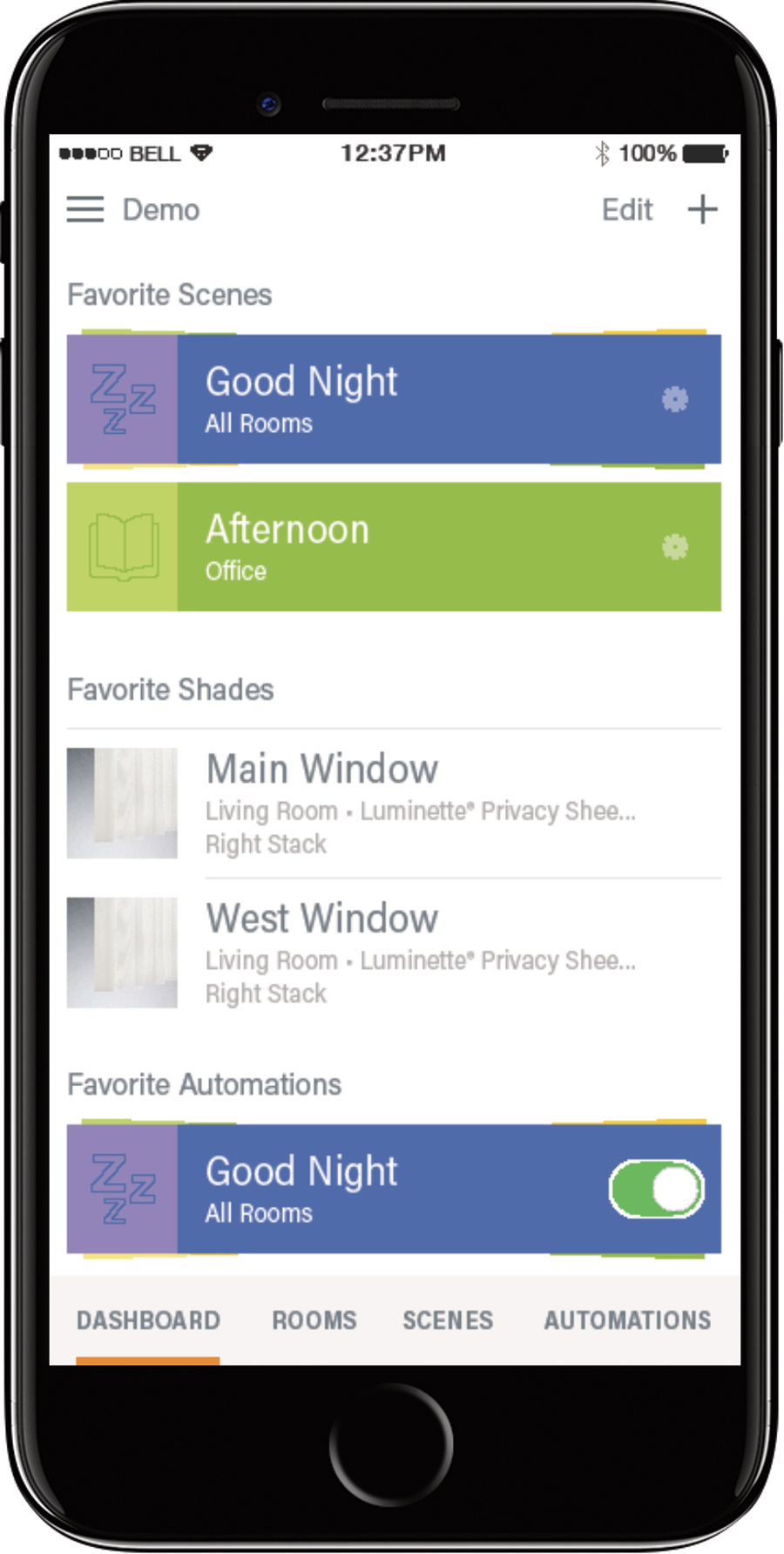 You don't even have to learn anything new. PowerView® automation integrates with your existing smart home features for easy use. Schedule it, forget it, and let your home do all the work. 
#4 One of our Most Frequently Asked Questions
"With smart home automation can I have Alexa open my shades?"
Our response? Yes! Let's break it down…
When it comes to your home and technology, you want a seamless integration. One that leaves you feeling elated instead of frustrated. PowerView® automation can open your window treatments with a simple voice command or touch from the remote. It makes it that much easier to get started with your morning routine or late night movie.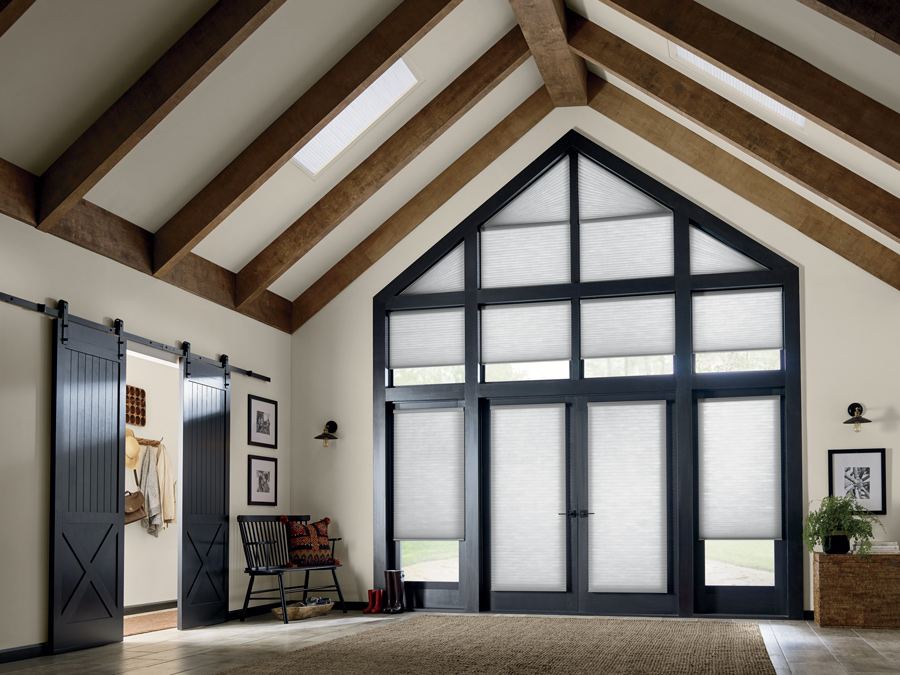 One of our fan-favorites is the Silhouette shade paired with smart technology. The ability to darken a room or control the light is at your fingertips. An added bonus? Smart shades are perfect for those high, uniquely-shaped windows that are difficult to get to. So instead of reaching for the operating wand, just reach for your phone or say, "Alexa, open my shades."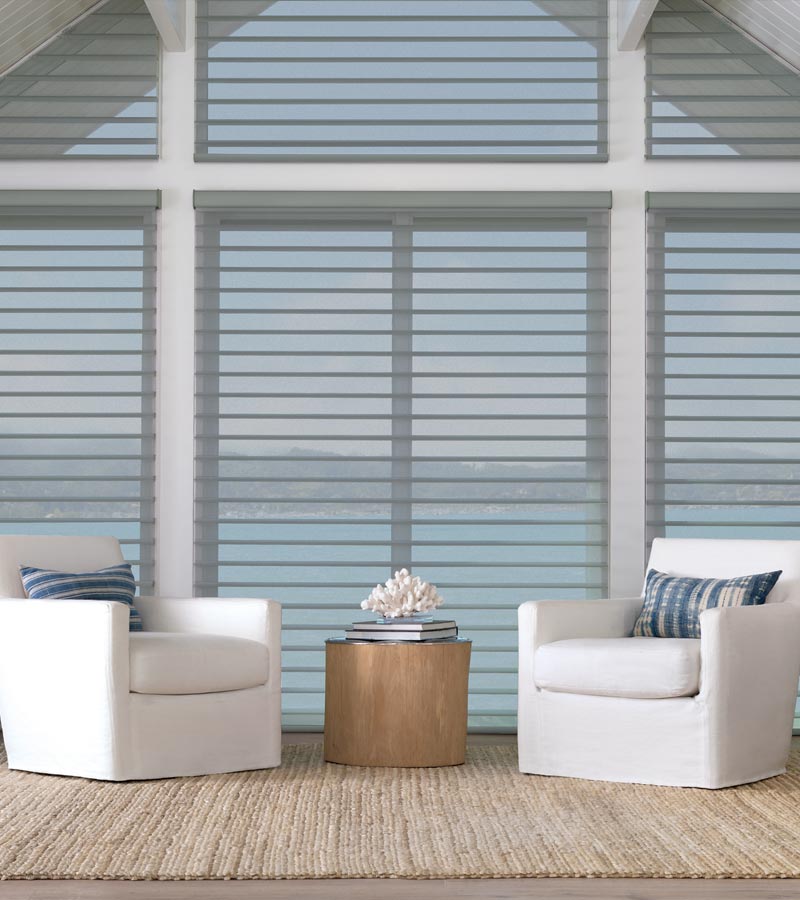 #5 You deserve it all
Your home should work as hard as you do. From family game nights to work meetings, and everything in between you need solutions that fit your lifestyle. Trends in window treatments can help you get an idea of how many problems having the right shade can solve. Need some bathroom privacy? Have a 'tough to cover' window? Want to lower your energy costs? No problem, because window treatments can help you do it.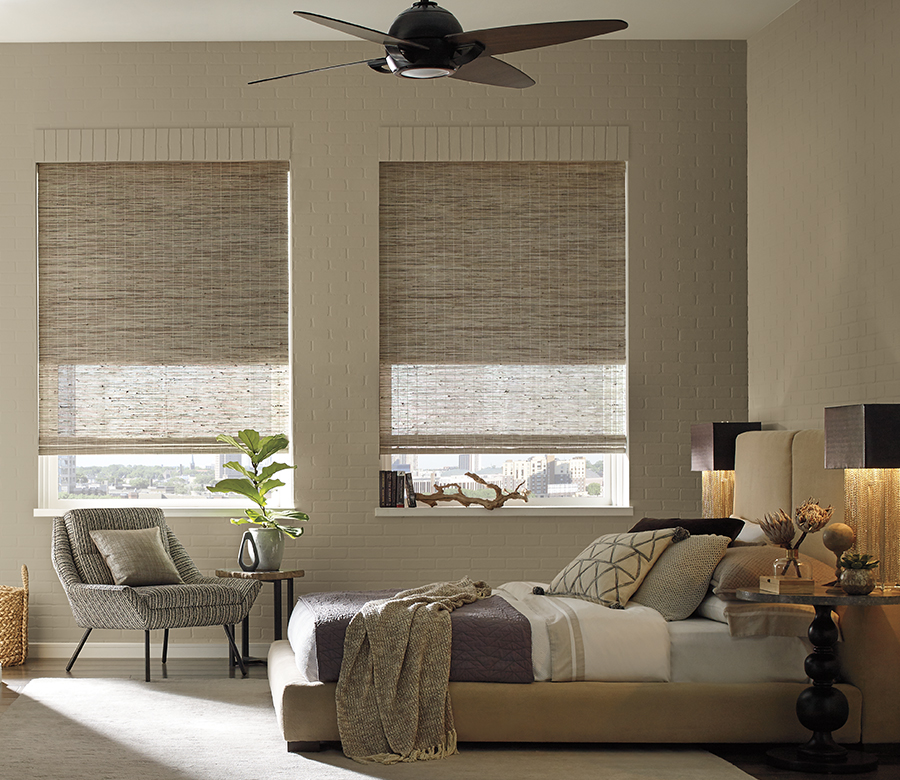 Our clients have expressed that now–more than ever–their homes are evolving to better accommodate them. From automated security systems, you control with your phone, to not having to move from the couch to turn on the oven. You need solutions that move as fast as your life does. 
Are you ready to explore your options?
Trends in window treatments might not sway you to change everything about your home. The solutions and benefits that come with pinpointing which features you want the most is a great tool in exploring your options. We know that you want a space that feels like "you," without sacrificing any of the benefits that you deserve. The team at Blue Sky takes your style and pairs you with options that suit your needs. Get in touch with us for a FREE consultation.