When you live in the Reno area, you know the spring weather is one of the best times of the year. Clear blue skies and incredible views make us ready to soak up time in the outdoors. We get plenty of questions about covering doors when spring rolls around. From french doors to sliding glass doors we have the solutions you need for hassle-free options in your home.
What's the best way to make my front door private?
The entryway to your home is where privacy comes first. For most homeowners, deciding on how to handle the glass at the front door leaves them needing advice.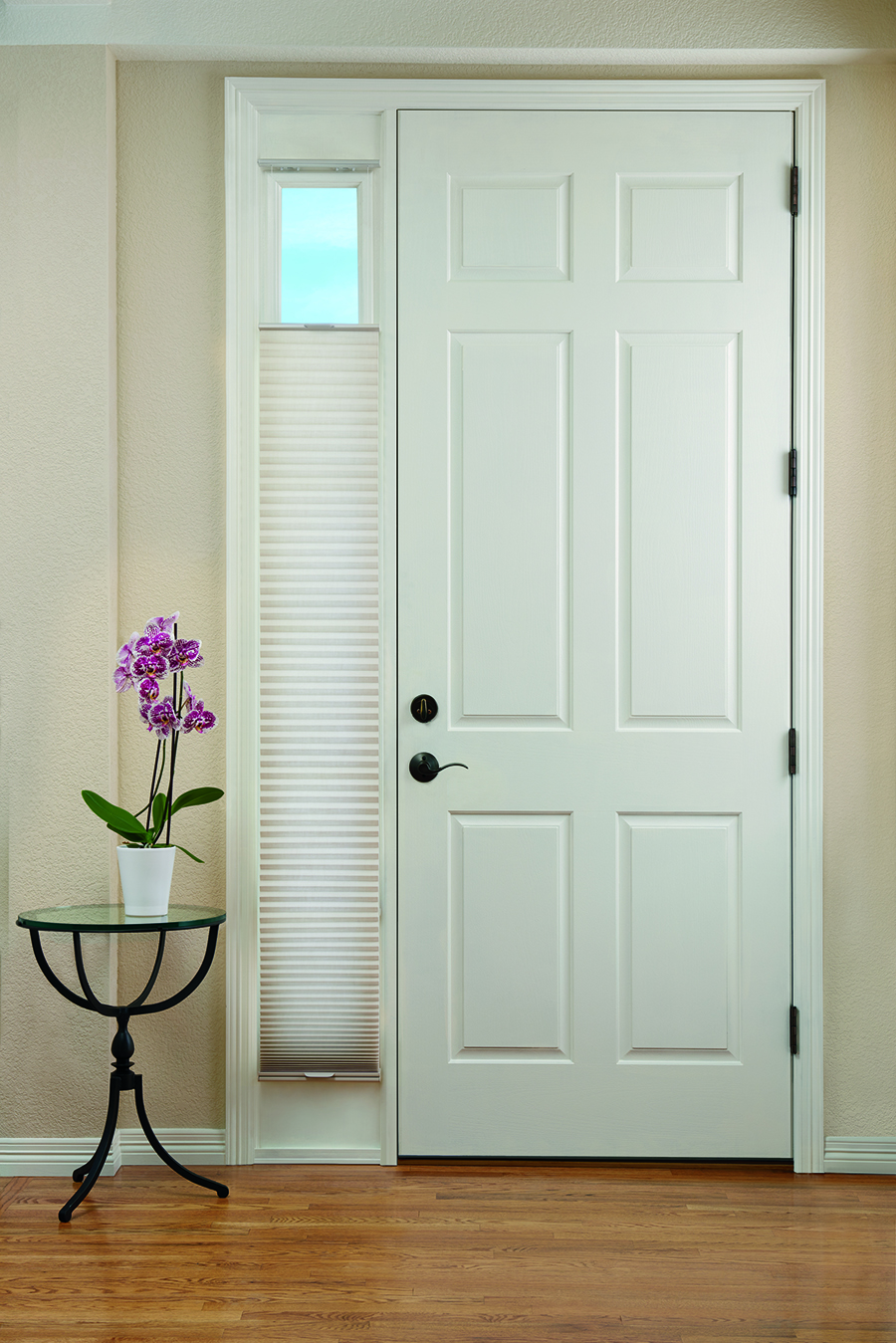 You may have glass on the door, or the left and right sidelights. Whatever combination you have, choosing window treatments that give you the level of privacy you need is the place to start.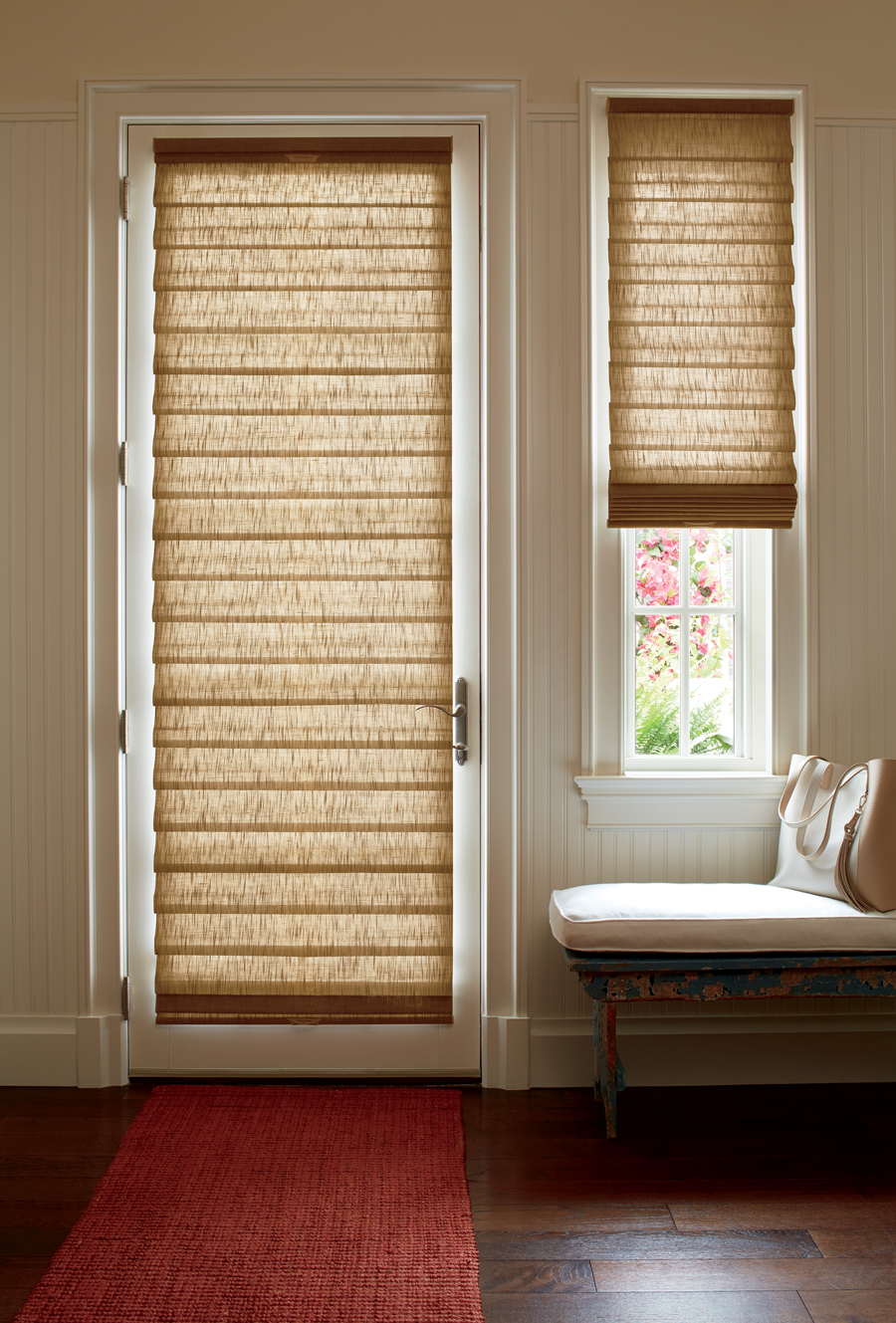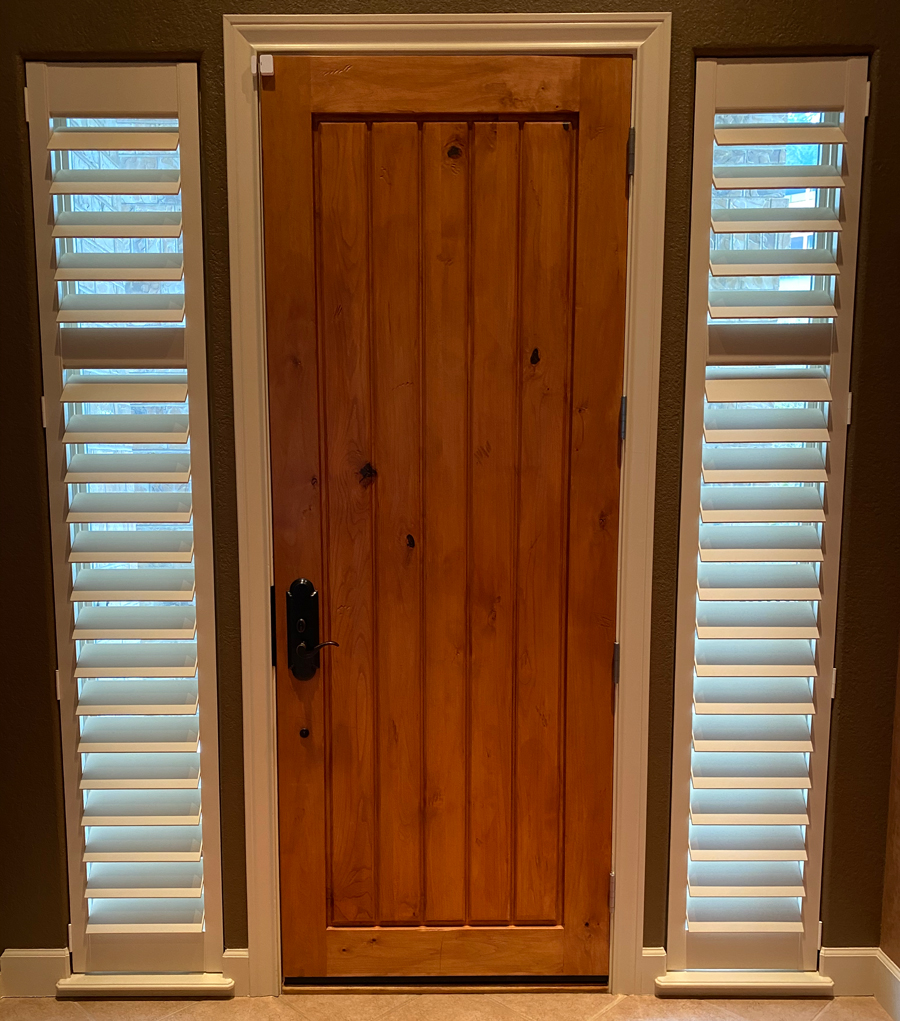 Should I cover my interior french doors?
When you have french doors you know how much character they can add. Exterior french doors need coverings, but what about the ones on the interior rooms? They add elegance to the space, but they also may need privacy.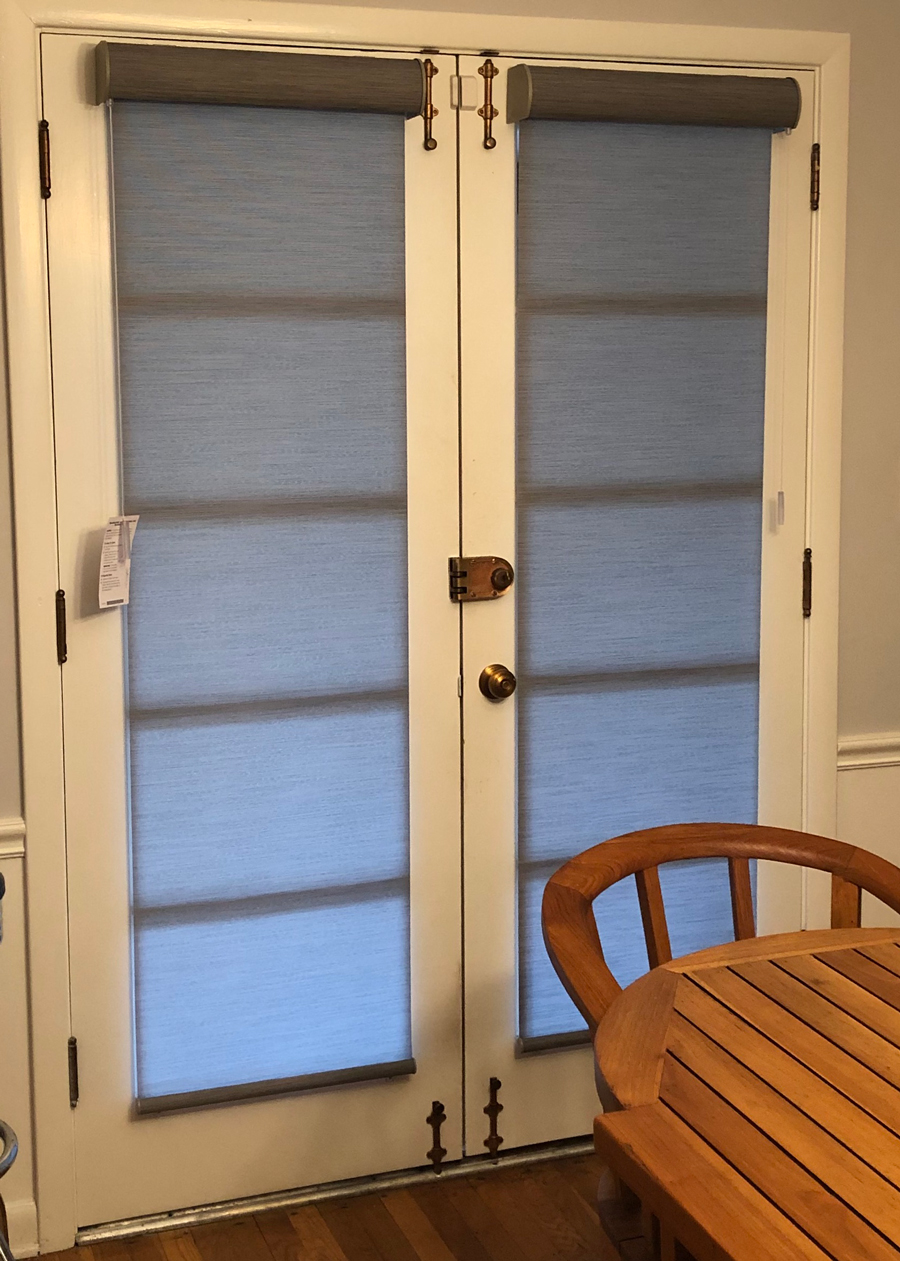 As we increasingly use our spaces for multiple functions added privacy is a plus. You can go from working from home to working out with in a single space with just one simple shade. Roman shades and roller shades are the perfect solution for covering interior french doors, but most shades, blinds and shutters will work–so choose your favorite!
What should I use to cover my sliding glass doors?
Do I need horizontal or vertical shades? This is a common question we get when homeowners consider the sliding doors of their homes. The answer is really dependent on how you use them.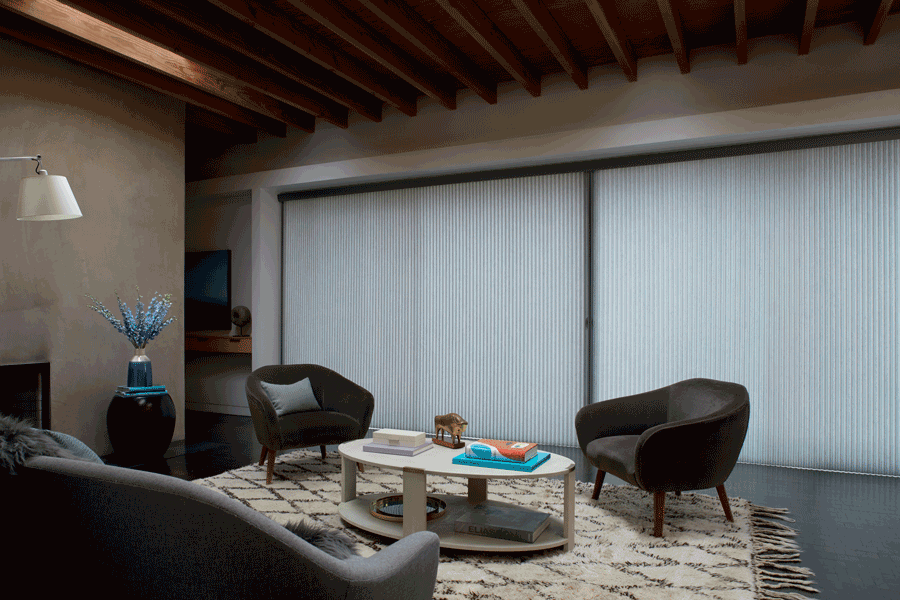 Vertical shades are a hassle-free option for functionality with ease. As they glide on the door, you get seamless access to the outdoors.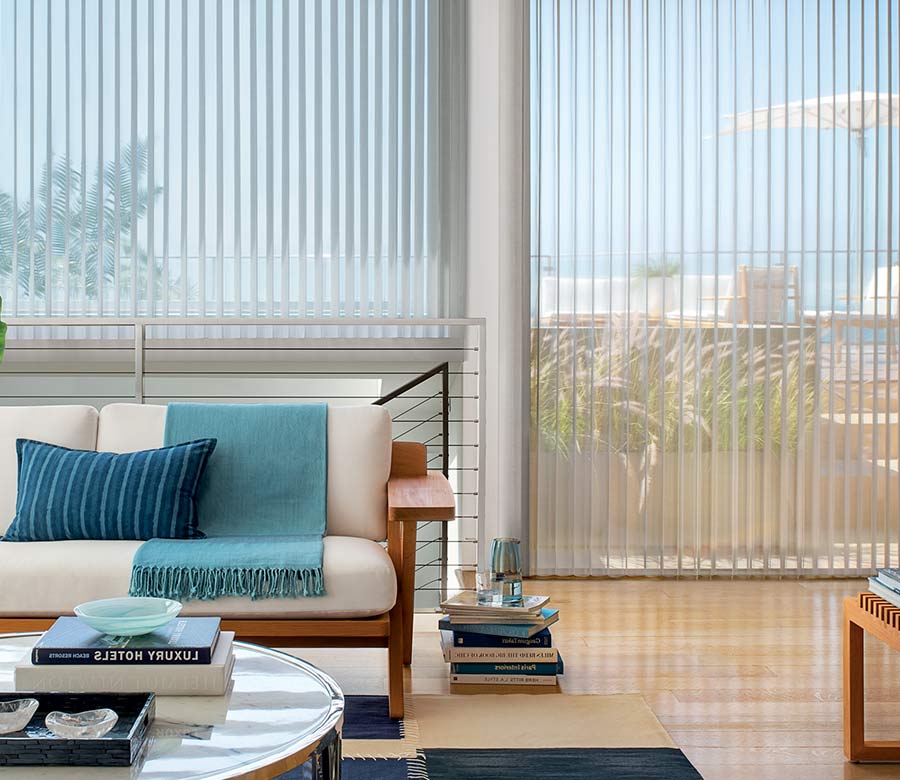 When considering horizontal shades, remember to think about which side of the slider you use more often. While one side opens for uncomplicated access, the other stays in position for privacy and added light control. And whenever you need more light you can move the position of the shade.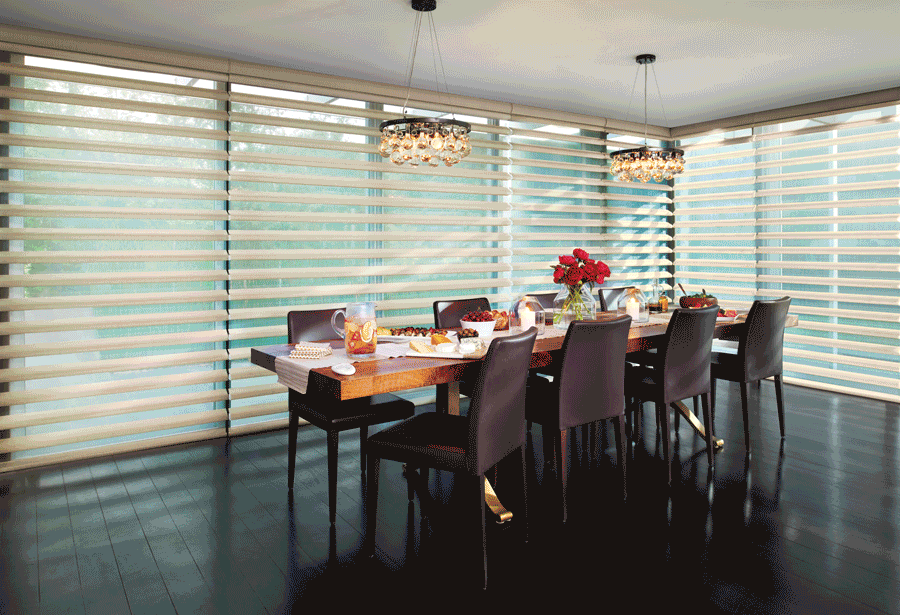 We work with lots of families that choose a single shade over the entire slider. When this happens, motorization is the key feature that make this option work well. With voice commands, automated scheduling, or a touch of the remote, you can make going for a quick walk part of your routine.
How do I cover a glass door?
Want to keep the wide open view from your glass doors? Not sure what there is on the door to attach a covering to?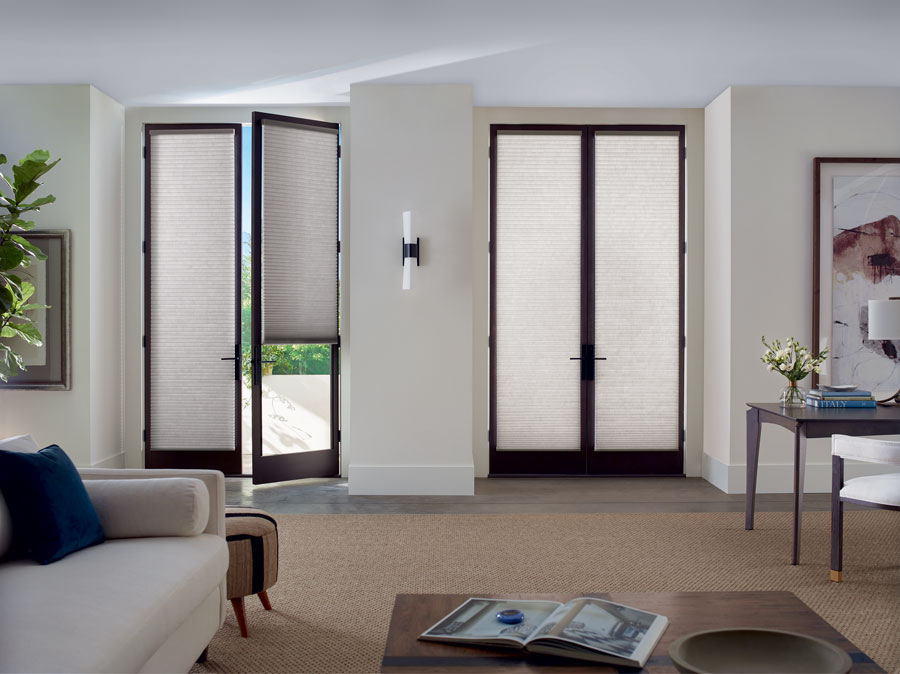 TrackGlide is a modern option that gives you privacy along with light control. The shade attaches to the very edge of the frame, sliding on a super-sleek track. You get a smooth gliding function without any drill holes, plus the full coverage of the whole window. Even better–with Duette shades you get great energy efficiency, so the temperature stays where you want it.
What are the best shades to put on doors?
Starting with a list of options for covering doors is a good place to begin. We have solutions and options homeowners are able to choose from that fit their lifestyle.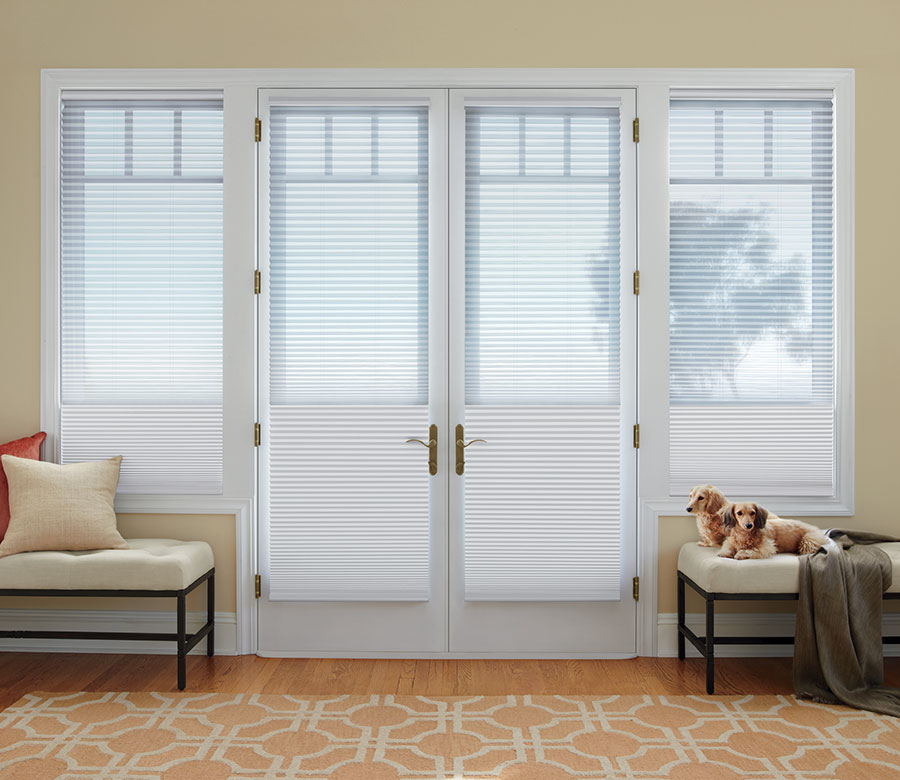 One of the most challenging things is figuring out what you want. Working with a window covering specialist can smooth out the process and give you a great experience. Here are some things to think about before deciding on your choice.
Is the door able to open fully?
How does the window shade attach to the door?
Can I still access the door knob or handle?
What options are there for coordinating the existing treatments in the space?

What Features Do You Need for Covering Doors?
At Blue Sky Shutters and Shades we understand the importance of style and functionality. It shouldn't be a hassle to choose the best window coverings. Our designers can help you decide on the features that are most important for your home no matter what you're looking for. From easy accessibility to privacy you can find the window treatments that enhance your space. Get in touch with our team for a FREE consultation.