A bright season is on the horizon, which might leave you craving a refresh for your spaces. When it comes to layering drapery, coordinating treatments with existing styles brings in familiarity and added flair. How do you achieve this look? We'll show you…
Play with Prints
Let's talk about patterns. They can be a great way to introduce hints of color when you aren't ready for a bold hue. Layering drapery, while tying in your home's design aesthetic is a win-win situation. Especially when you need a bit of playfulness in spaces that need a refresh.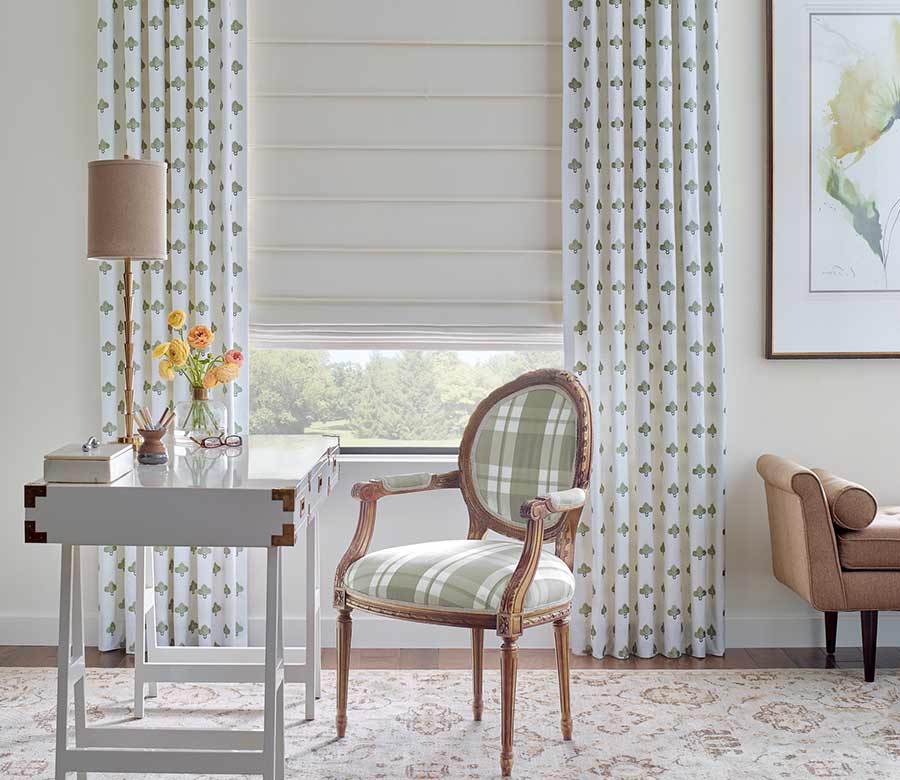 Dress up the look by choosing a coordinating solid shade so it keeps focus on the pattern or print. This is a smart way to achieve a balanced vibe that shows off your style chops. Or, go the opposite route with solid side panels and a patterned shade.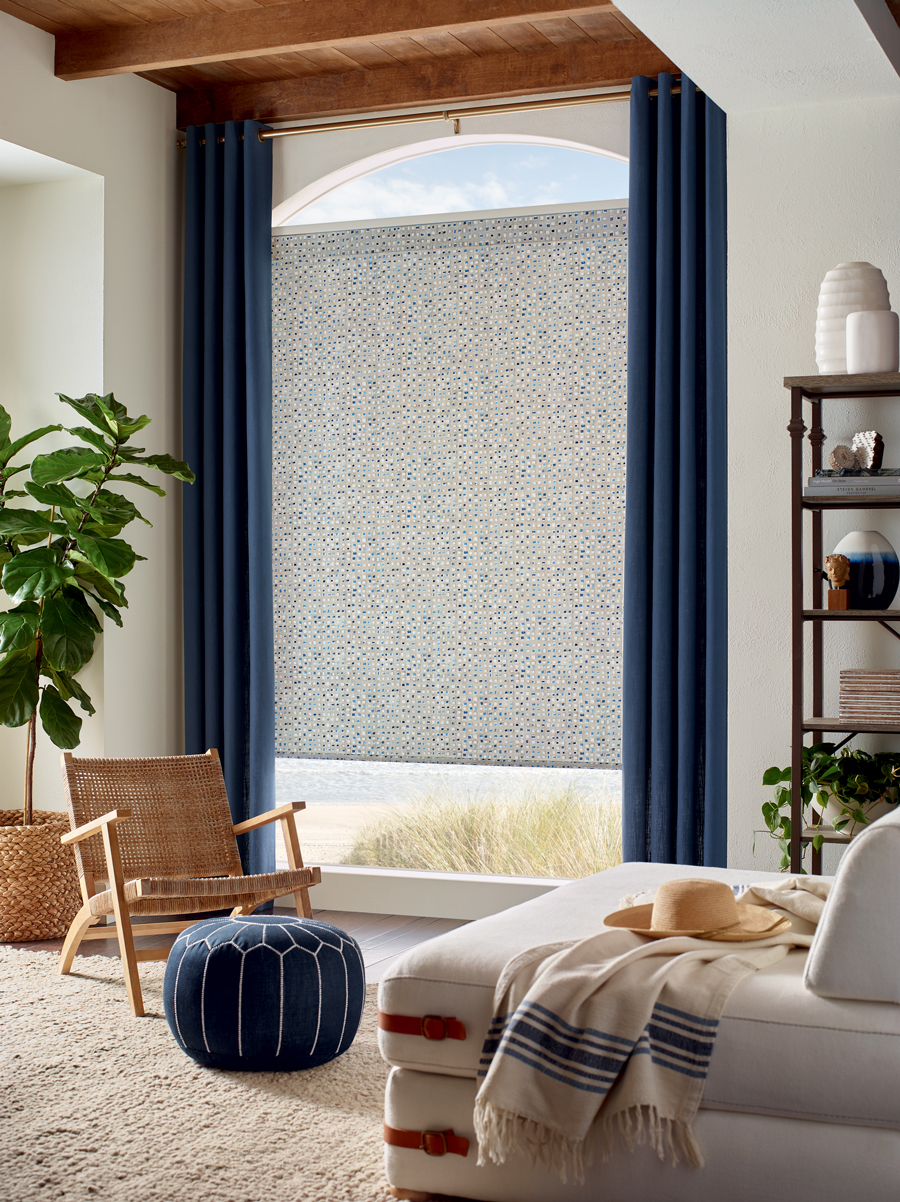 Don't Forget the Hardware
Let's talk about hardware. We know how easy it is to focus all your energy on features and fabrics. However, the final touch takes layering drapery and window treatments to the next level. Showcase your own impeccable style with drapery rods and hardware elements on your spring projects.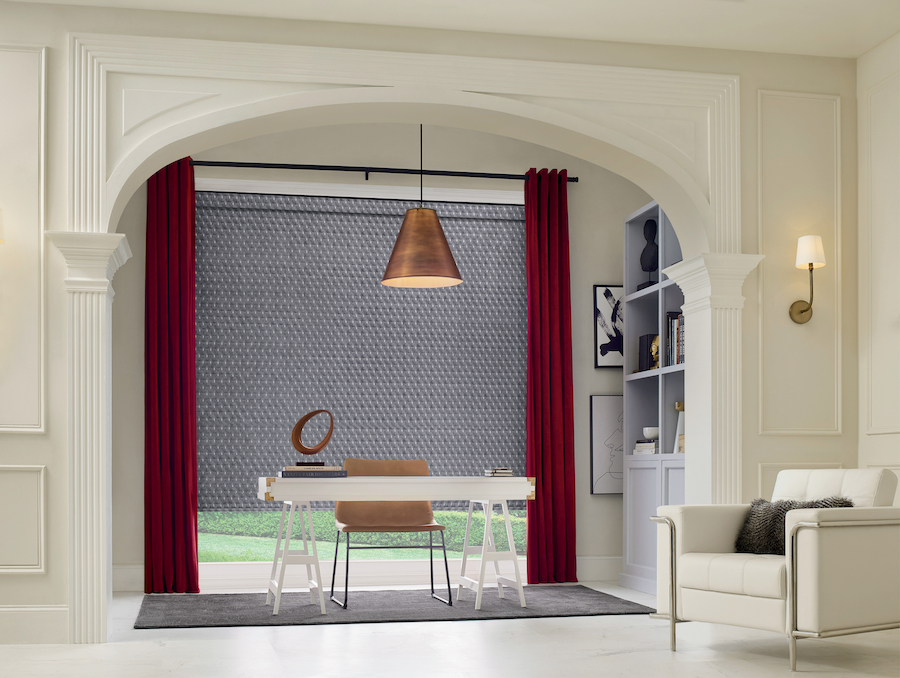 Need help choosing finishes? No problem. We have been loving the look of soft matte black, and lustrous gold and bronze. Perfecting the right look, with all the coordinating elements in place, is the way to go.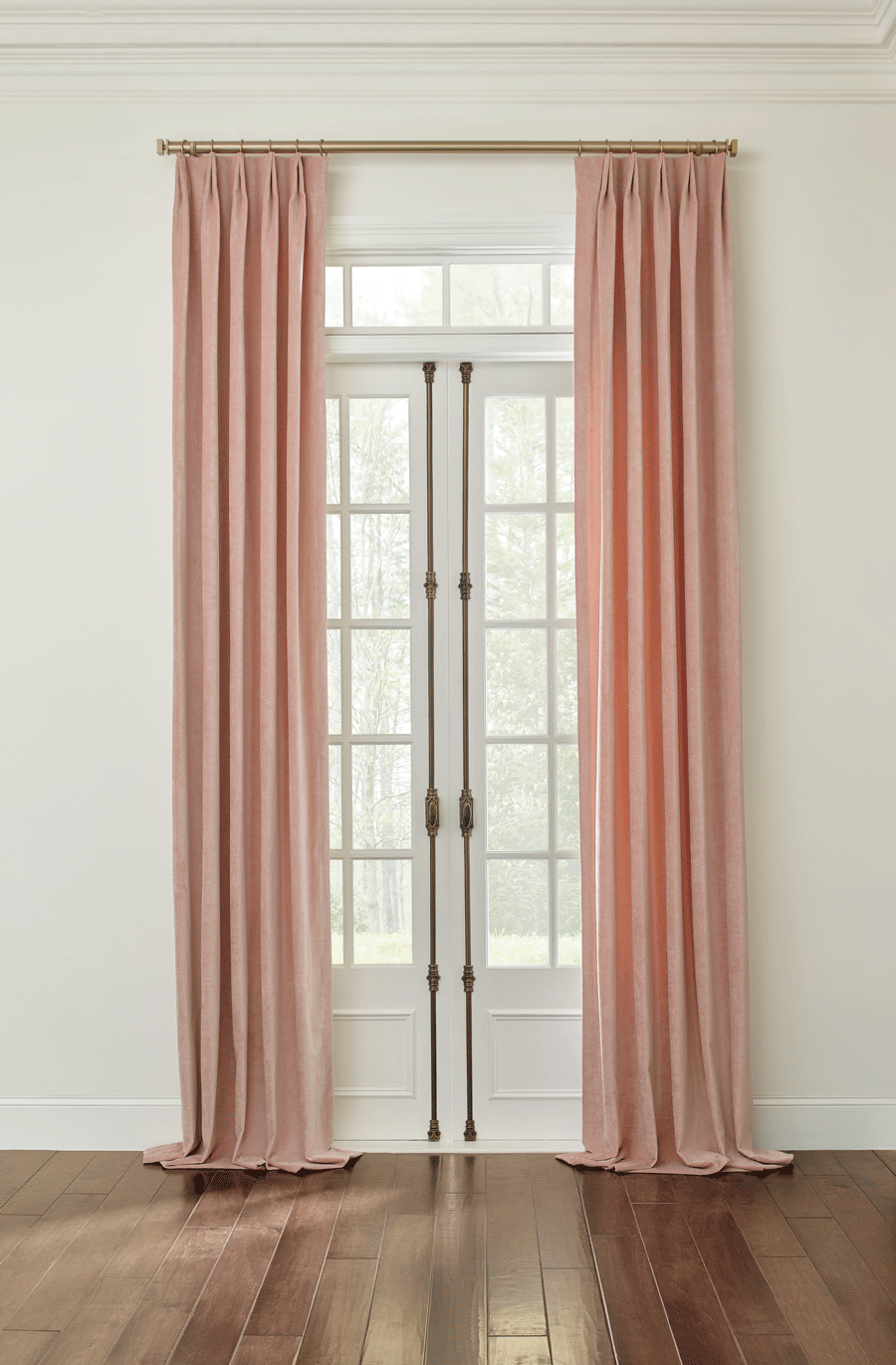 One tip we share when working on drapery is how height matters. Install the rods closer to the ceiling for the ultimate effect. It can make your space feel much taller.
Set the Mood
How you feel when you walk into a space is a crucial part of enjoying your home. Function doesn't have to be sacrificed for style, though. Layering drapery does more than elevate the design. It can play a critical role in how you are able to use the space more effectively.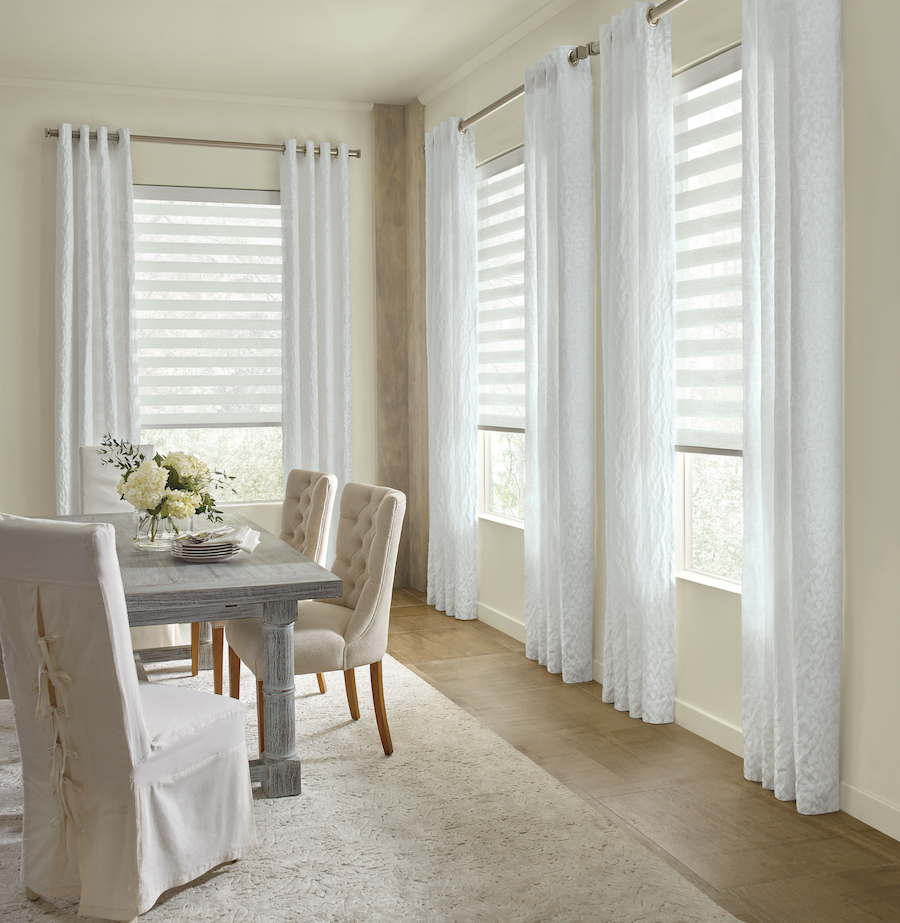 When sharing a meal over the dining room table, you want a light and soft look. But there might be times when ambiance and privacy need to be adjusted for the right atmosphere.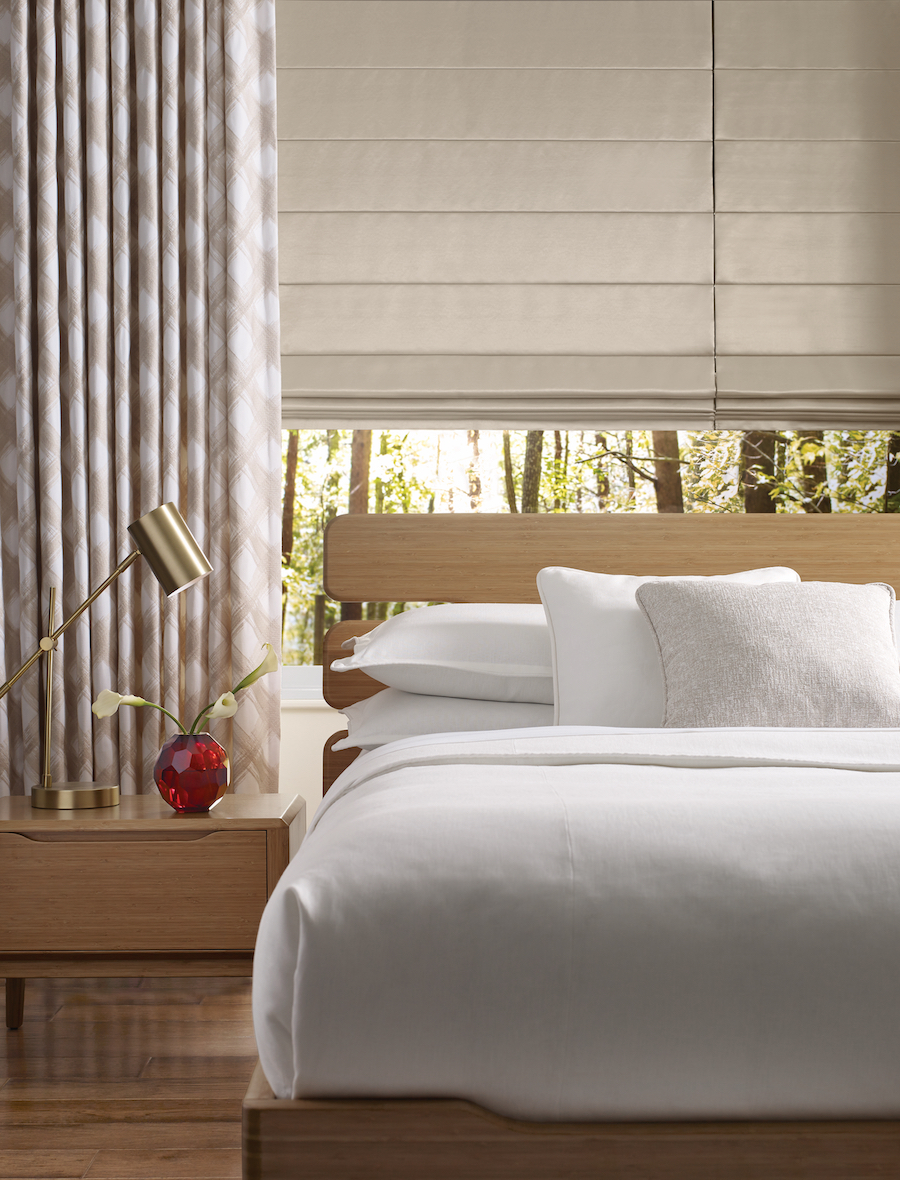 You can get deep sleep with room darkening shades, but layering drapery gives you more options. It adds so much functionality for when you need a wide range of light options. Escape to the master suite for a daytime nap or welcome the sun with relaxing yoga. Whatever light needs you have can be a drapery adjustment away.
Automation made Easy
Do you know how universal smart shades have grown to be? Having the control of how a space looks and feels is so important. By using automation it makes everything so much smoother. Instant privacy and whole home comfort are possible with a single voice command or tap from your phone. Draperies are no exception. You can open and close them for whatever the day, month, or season brings.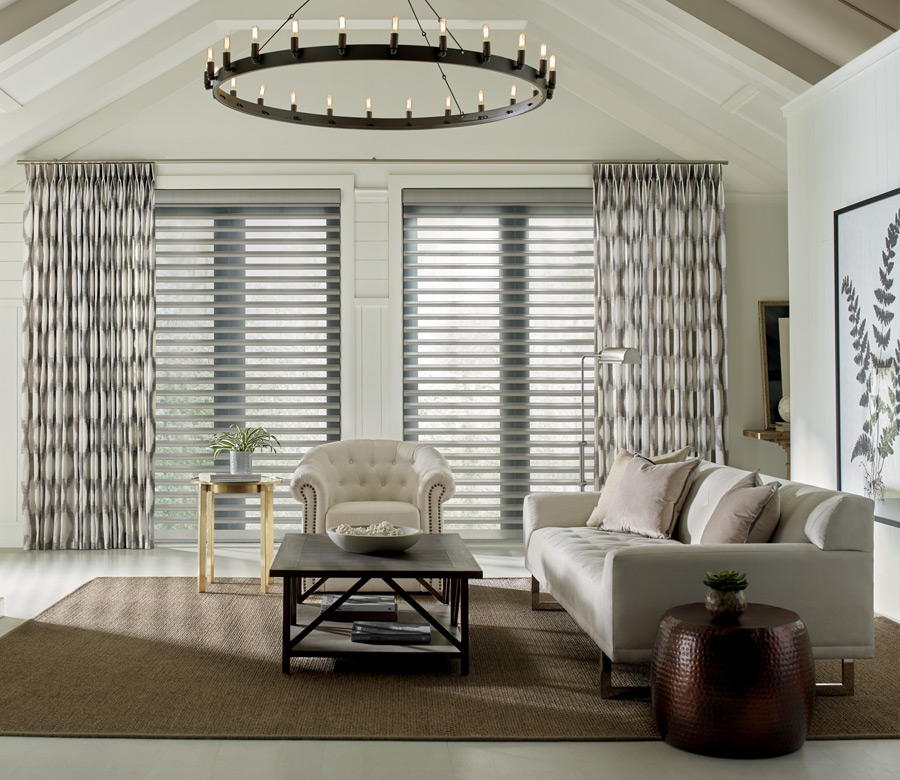 Excited to Layer Draperies?
What gets you excited when you're looking at these rooms? It's such a fun and inspiring process to take a space that you struggle to enjoy and turn it into something beautiful. From laundry rooms to living rooms, we love finding stylish solutions together with your project in mind. Working with a designer that listens and offers options is a great way to go. Get started with a FREE consultation.