When the topic of window coverings come to mind, it is easy to assume that their sole purpose is to conceal what's inside. But did you know window coverings offer more than one purpose? If you're looking to showcase a spectacular view or even reduce the amount of sunlight shining through, we have a list of the 5 best window shades that will be ideal for your home! 
#1 The Silhouette
The Silhouette collection is the first on our list of the 5 best window shades. This particular shade has a unique set of features. They enhance both the view and the lighting in the space. Its dynamic view-through and floating vanes help you see the view while filtering natural light. Thus, making it an ideal choice for homeowners who greatly value privacy.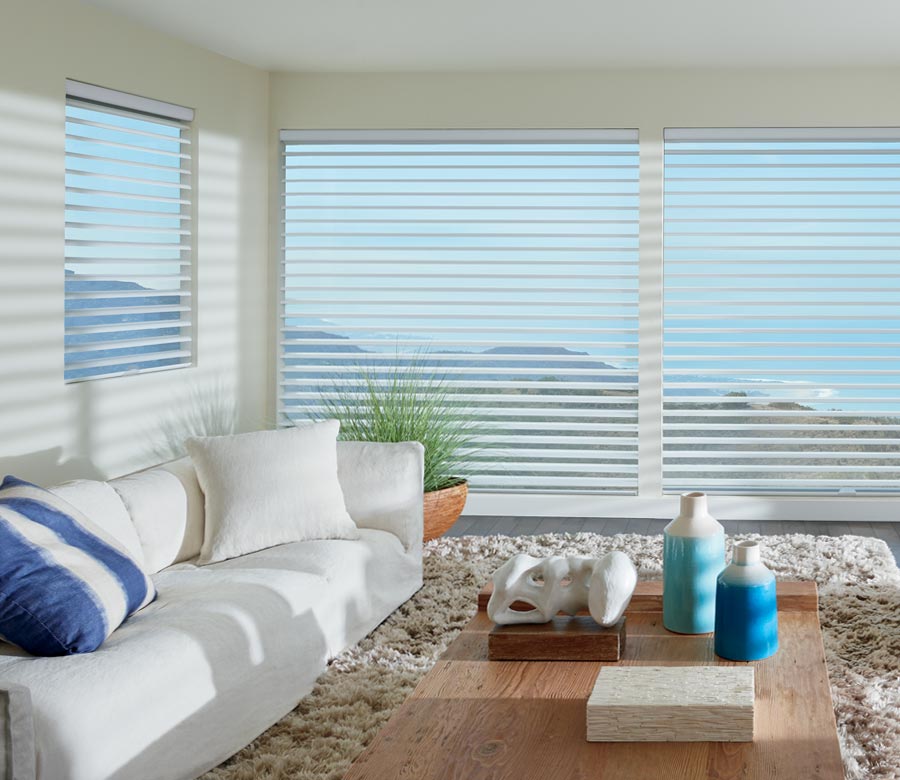 Additionally, the Silhouette collection is highly customizable. You can tailor it to your preferences. With the Clearview option, you can further soften the natural light for a calming ambiance. The recently added Halo™ feature takes the Silhouette collection to the next level by providing unparalleled lighting options! With this feature, the vanes can be adjusted up or down, giving you precise control over the amount of light that enters your home. All in all, the Silhouette collection is a superb choice for anyone who wants to elevate their home's functionality and aesthetics. 
#2 The Pirouette
One thing that homeowners should know about Pirouette shades is that they exude a bold and modern vibe. Their innovative dual-shade design allows for greater control over the lighting in the space. Pirouette shades resemble roman shades. They have a unique rolling open look that disappears neatly into the headrail. As they are lowered, the fabric folds into place and the vanes open up. This allows soft light to come through. It illuminates your space while simultaneously highlighting the outdoor view. The good news is that Pirouette shades work on windows of every size!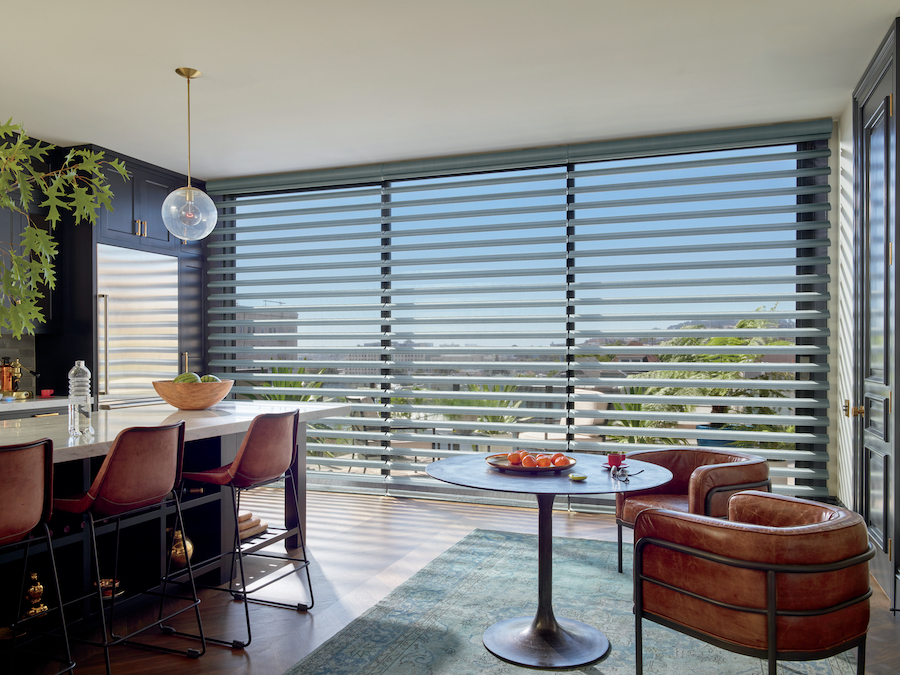 #3 Luminette Privacy Sheers
When you think sheer drapery, you may be curious about how it made it on our list of the top 5 best window shades. However, the Luminette collection has a lot to offer! The sheer drapery folds serve the function of window shades, and when you want to block out light, you can simply adjust the interior vanes. To get total control over the light and privacy of your home, all you have to do is rotate the vanes. By doing this, you can swiftly switch between sheer and room darkening. This collection is both easy and convenient. What more could you ask for?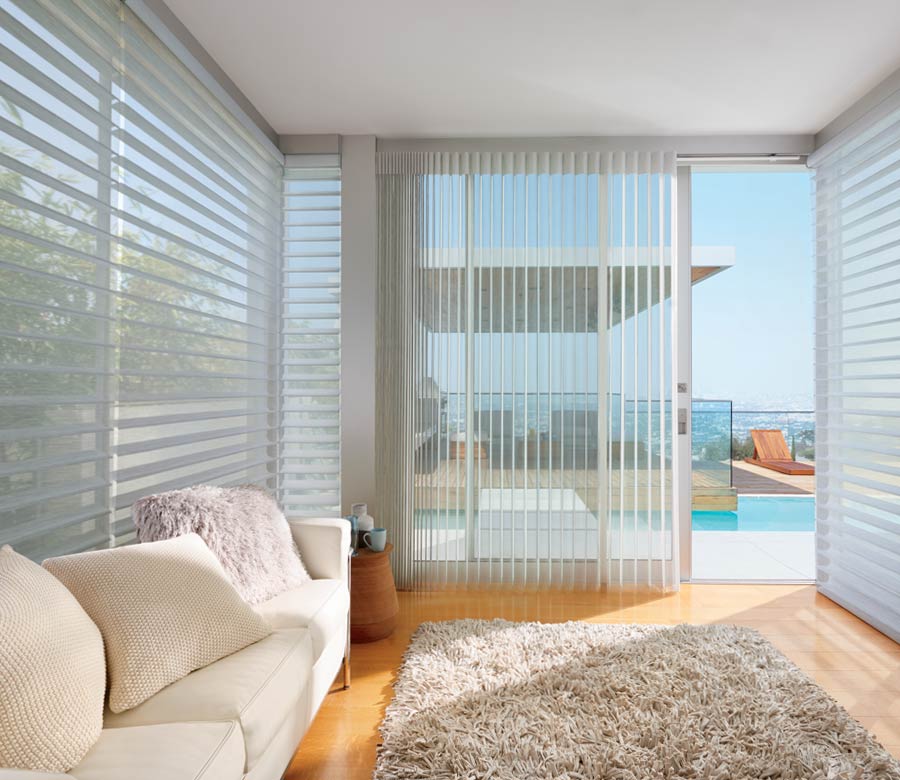 #4 Screen Shades
If you are looking to optimize the sunlight, enjoy the view outside and maintain your privacy, screen shades may be just for you. Their modern features easily elevate the aesthetic of any space. The variety of hardware and colors available provide you with the opportunity to customize them to your liking. If you are looking to elevate your space, consider adding dual roller shades.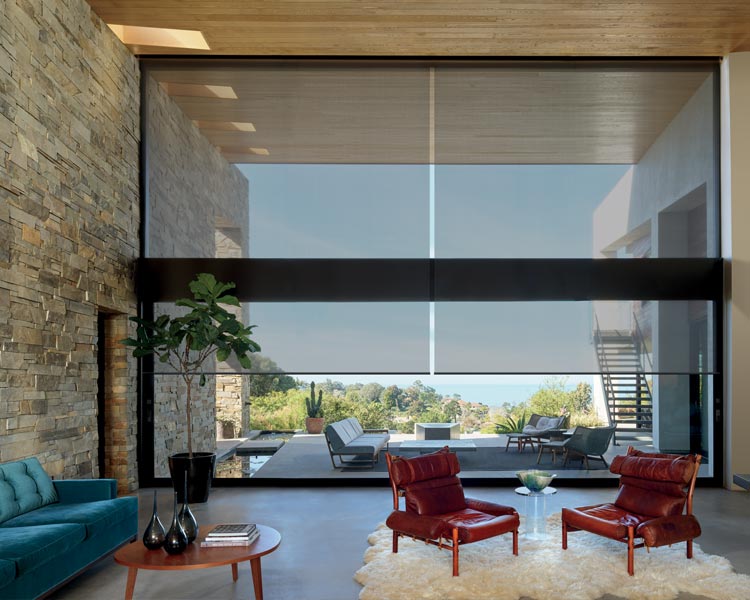 #5 Designer Banded
The Designer Banded Shades are among the latest window coverings to show up in interior design. They offer a unique opportunity to adjust the bands and achieve your desired level of privacy and light control. Aligning the solid bands creates a seamless, diffused light look. If you align the sheer bands, it adds more privacy to your room. The best part of Designer Banded Shades is that you can easily switch between the two settings. Another advantage is that you can select either a uniform vertical stripe look or a bold geometric shape for a more daring aesthetic.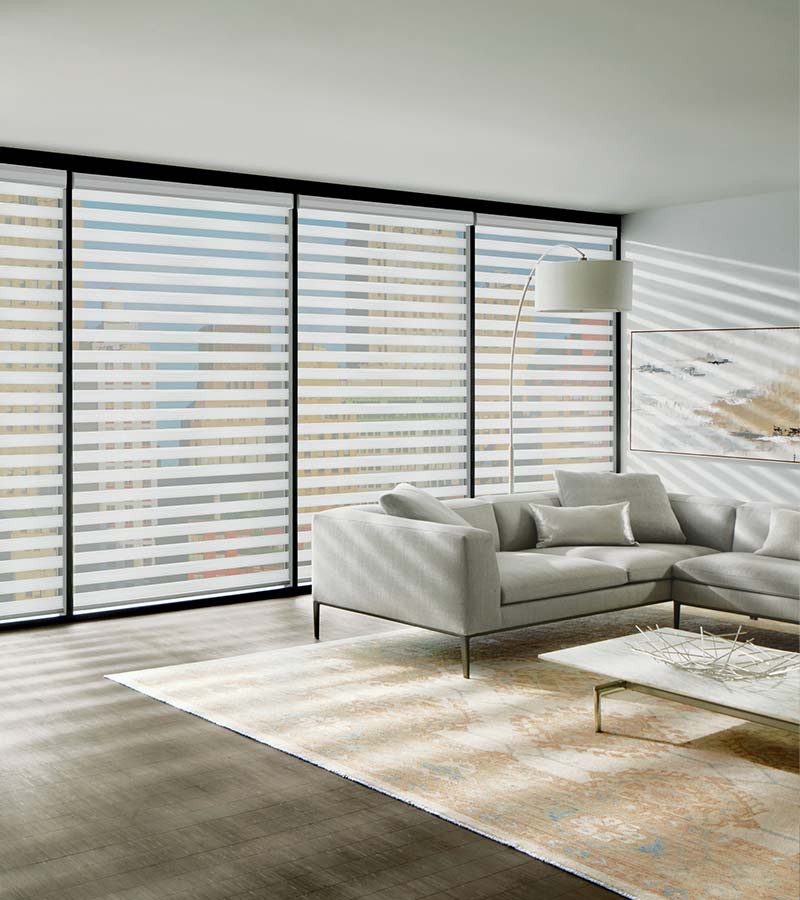 What's Your Choice?
You have heard about the top 5 window coverings that will best highlight your view. Which one is your favorite? If you are looking for more guidance, contact our team at Blue Sky Shutters & Shades. One of our expert designers is ready to work with you one-on-one. This can be done from the comfort of your home or with an in-home consultation. Let's find the best window coverings for your space today!