Those large windows in your home are a mixed bag. They let in plenty of natural light and breathtaking views, but they also come with their fair share of annoyances. If you find yourself in a love/hate situation with your windows, don't sweat it! We've got you covered. Our inspiration will help you make the most out of what you love about those big windows while also addressing the common issues that come with them. Get ready to show your windows some love.
Say Goodbye to that Fishbowl Feel
If you've ever stood in front of those large windows in your home and felt like you were putting on a show for the world, you know how uncomfortable it can be to feel like you're living in a fishbowl. We've got a solution that won't force you to sacrifice natural light. Top-down shades are the answer! With this feature, you can control the amount of light that enters your space while also enjoying some privacy. An added benefit is that you can still catch glimpses of the beautiful views outside by adjusting the shades down just enough to see the sky, treetops, or skyline.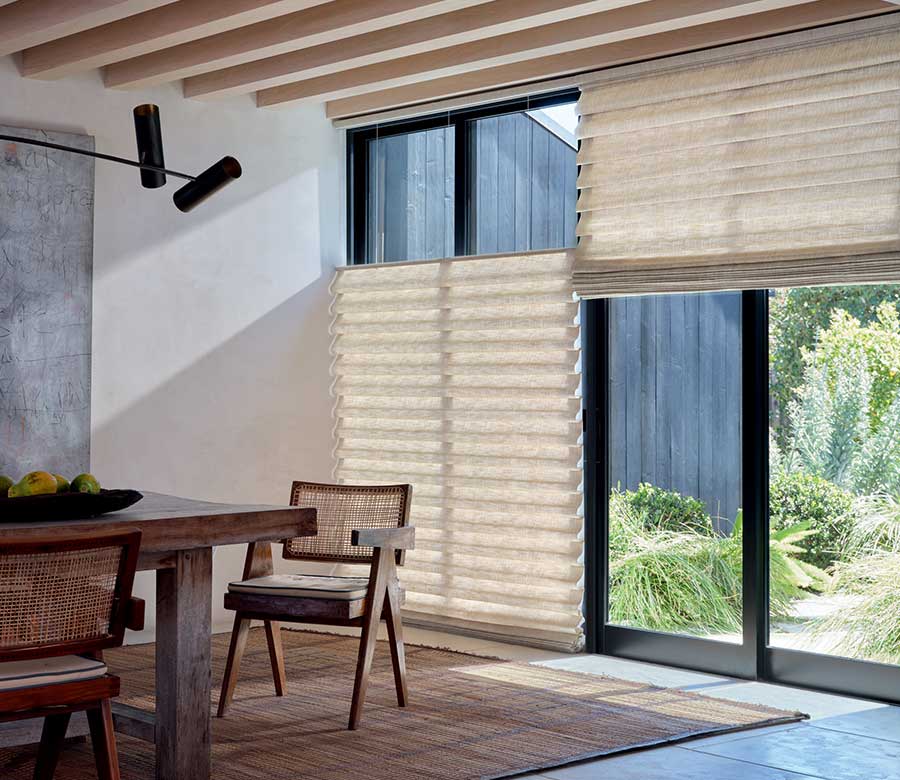 Embrace Your Open Floor Plan
Most open-floor-plan homes tend to feature contemporary elements. One of these elements are those large windows. The big question is: how do you cover them while maintaining the function and style of the room? You can take a look at the ideas we have gathered in a recent article about using window coverings in an open floor plan home. The good news is that you don't have to choose between function or style. You can have both!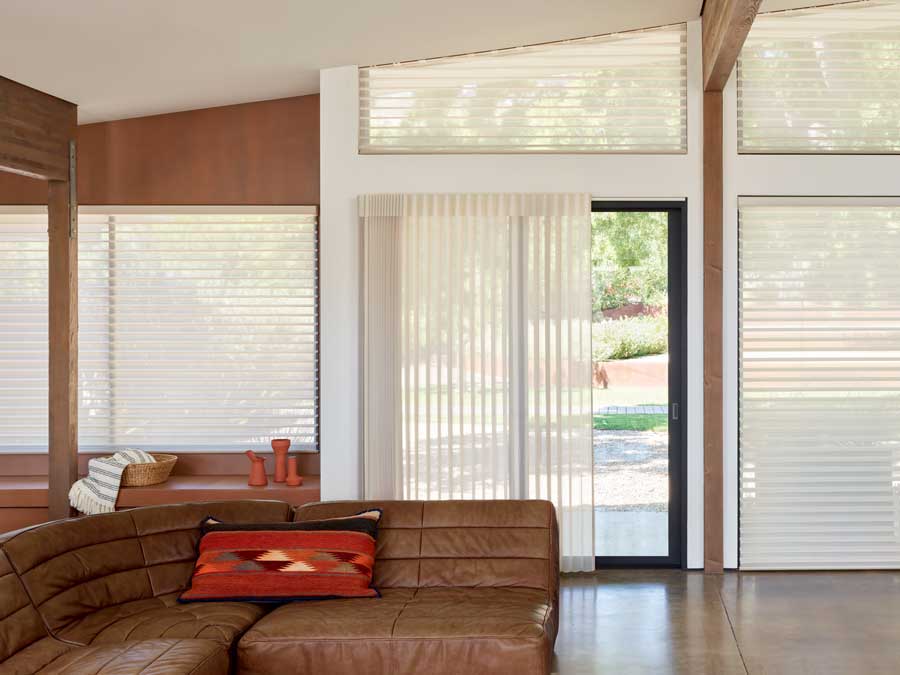 Customizing Your Coverage 
We often hear, "Do we have to cover the entire window?" The answer is that you don't. By going the custom window shades route, they'll be designed to take the look and feel of your home to the next level. It can cover what you want! Some homeowners have angles or arches that they would like to leave exposed while keeping the rest of the window covered. Others may have a wall of windows where those large windows are just a part of it. This could include transoms. They may decide to cover the transoms or leave them bare. If they do the latter, they are able to bring in the light while retaining privacy by covering the large window. Just not all of it.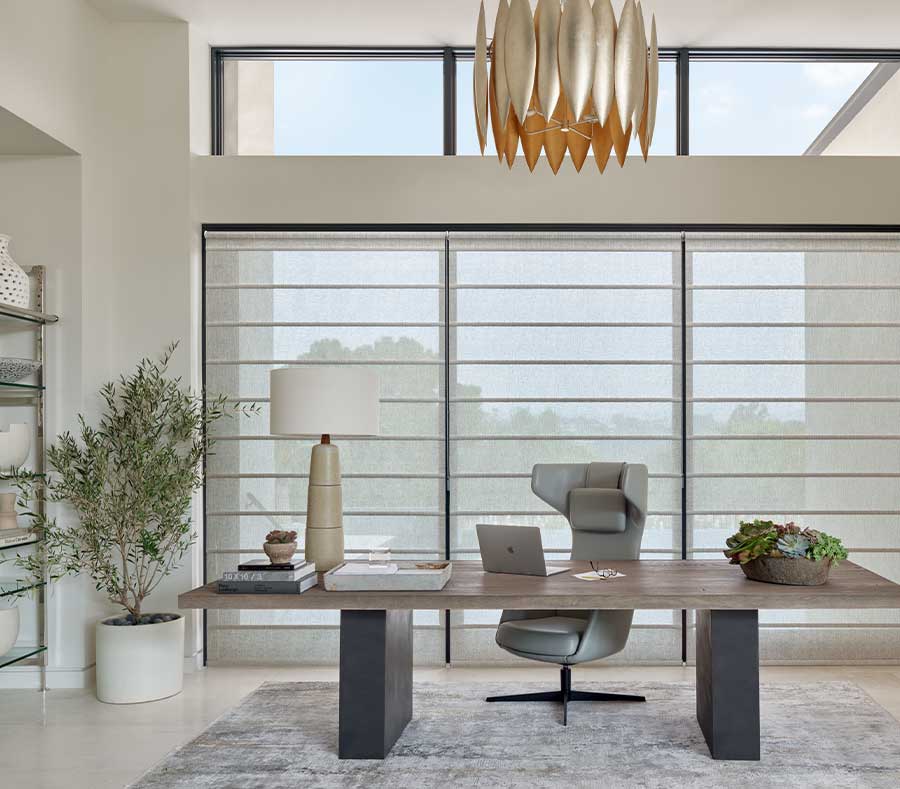 Enjoy the View 
If you have floor-to-ceiling windows, it's likely that you want to preserve the great view they provide. Fortunately, you don't have to compromise on that if you are looking for window coverings. It's possible to minimize glare and direct light while still enjoying the stunning sights. Look through our list of the top shades that amplify your view. You may find the perfect option for your home!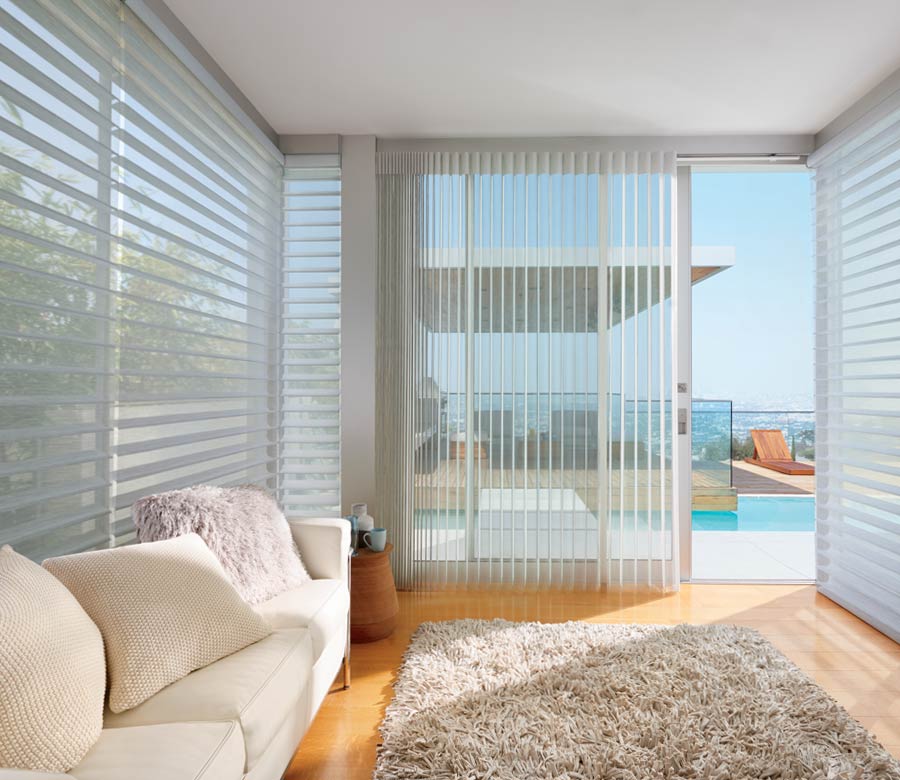 Smart and Easy Adjustments 
The operating system you choose for your window coverings matters. Ease of adjustment is a key factor. It's important to choose a system that offers a broad range of options for controlling light and privacy. When it comes to maximizing the potential of your windows, one of the most effective solutions is smart shades. These shades provide uncomplicated and convenient adjustments without any dangling cords or hard-to-reach components. Additionally, you can schedule your smart shades to open and close automatically or operate them with voice commands. They can even be integrated seamlessly with the smart home system you currently have in place.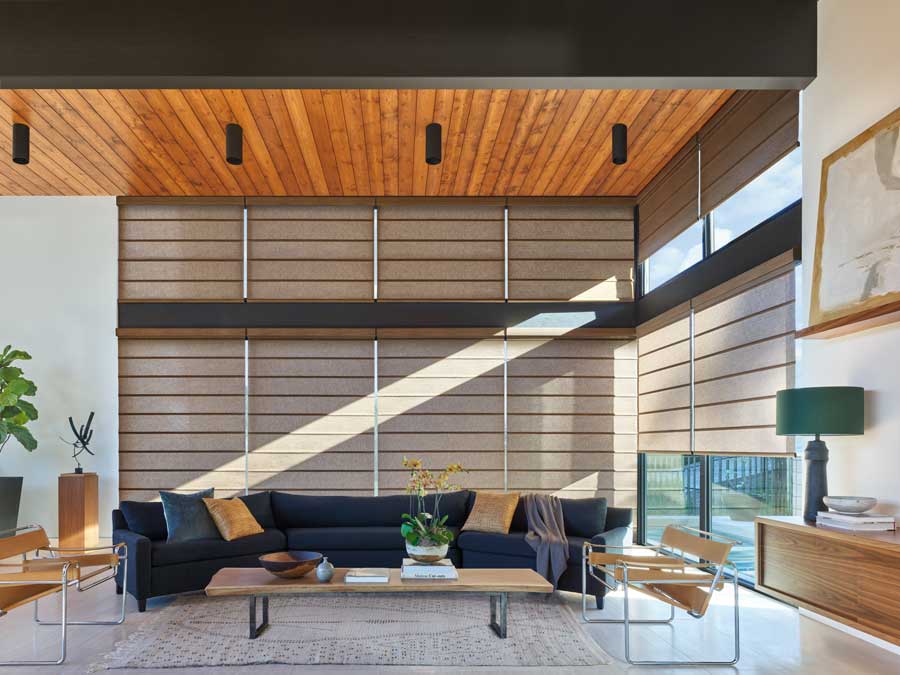 Time to Love Those Large Windows
As you start to look for the best window coverings for your home, Blue Sky Shutters & Shades is here to help. Contact our team to schedule a FREE consultation today. We are ready to assist you in finding the perfect coverings for those large windows in your spaces. Let's get started!