Sunshine has numerous benefits, including rejuvenation, healing and invigoration of the body. However, there are times when you may need to block it out, particularly during the morning sunshine that we get at this time of the year. Fortunately, we have the perfect window coverings to help you achieve a nice balance. Our suggestions will help you enjoy the benefits of sunlight while also blocking it out when necessary. With our recommendations, get ready to have the best of both worlds!
Enjoy Uninterrupted Sleep
After enduring a long winter, many of us can't wait for spring to arrive. However, when the clocks change, we are often jolted awake earlier than expected. Although morning sunshine can be a pleasant sight, it can also start your day off on the wrong foot if it's too early. By installing room-darkening shades in the bedrooms of your home, you can enjoy darkness until you're ready to start your day.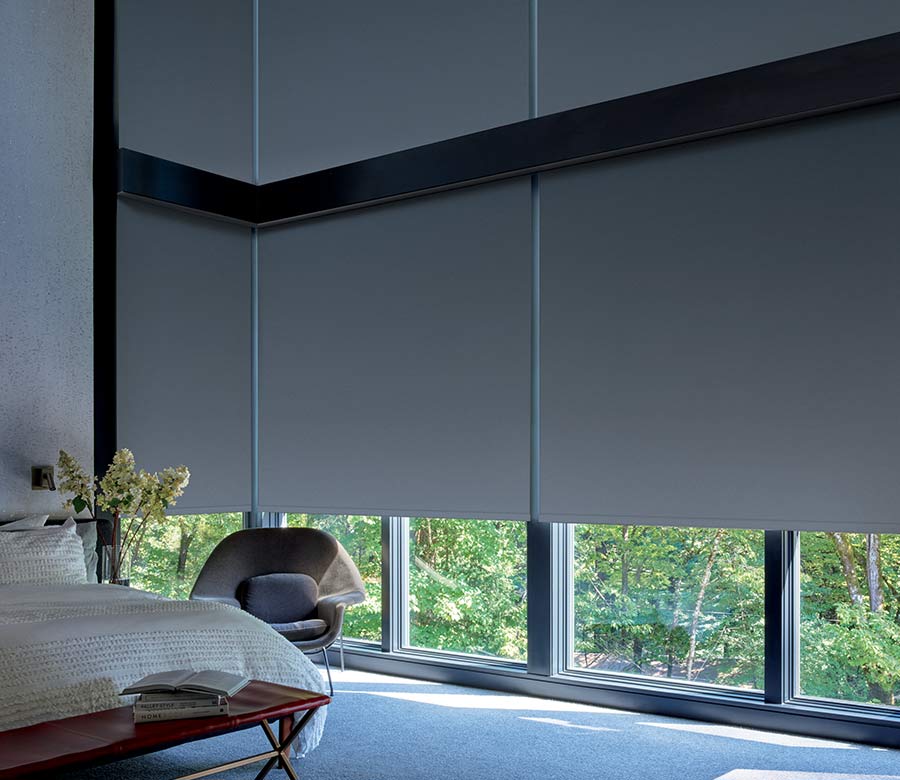 Ideal Office Lighting
If you work from home, you 'e probably familiar with how the sun makes its way through your windows during the day. Don't let morning or afternoon sunshine interfere with your productivity. Our top two recommendations for creating the perfect home office atmosphere allow you to let in natural light when you need it and block it out when you don't.
Our first recommendation is dual shades. These are great because dual shades provide you with the flexibility to block out a portion, the entire window, or none of it at all.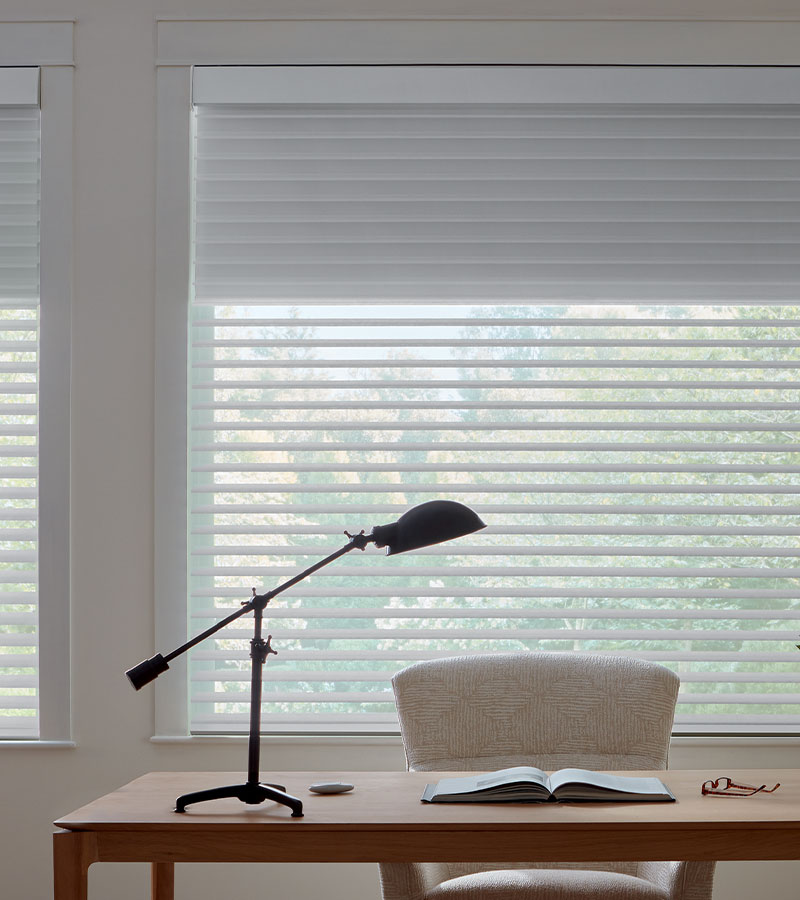 Our second favorite is top-down shades. They let you cover the entire window, or lower from the top to bring light in across the ceiling.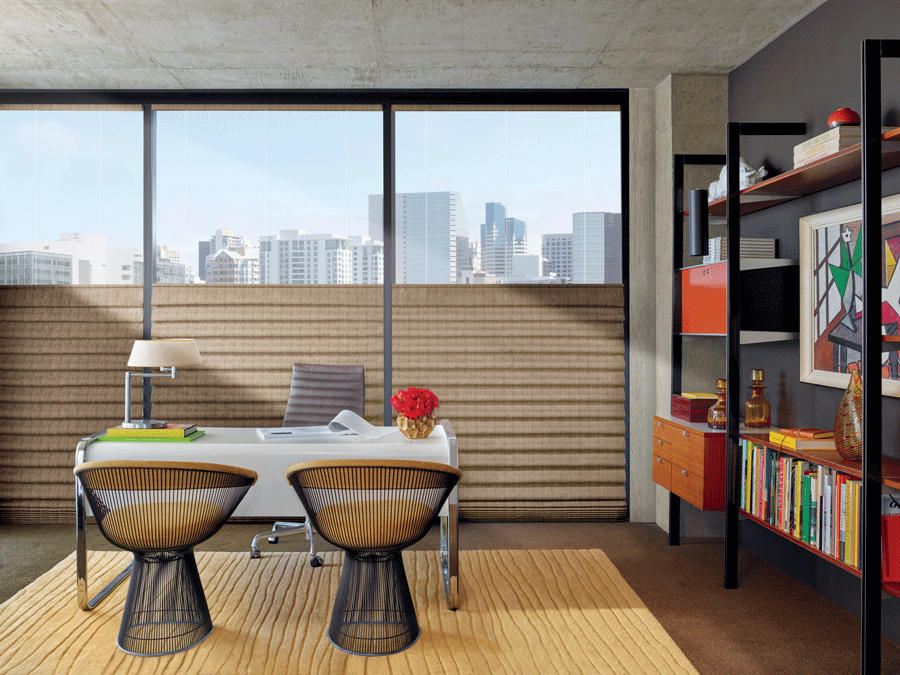 Make Smart Choices
One advantage of morning sunshine is that it is predictable and regular. Knowing this makes it possible to automate solutions. The settings of your motorized shades can be scheduled to welcome in the light when desired and prevent it from becoming a daily annoyance.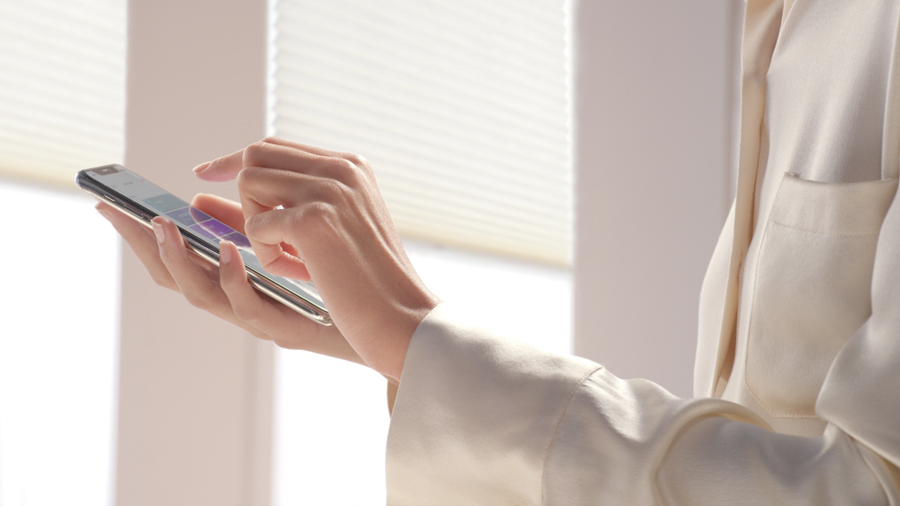 Did you know that you can save your preferred shade settings and schedule adjustments? That is one of the many benefits of smart shades. Additionally, the schedule can be automated based on your location and time zone. This ensures that it's synchronized with sunrise rather than a specific time of the day. This feature enables you to have a consistent experience year-round. Who wouldn't want that?
Ready for Some Morning Sunshine Solutions?
While we all enjoy morning sunshine, there are times when we prefer not to have it in our homes. If you're looking for window treatments that will prevent issues like sunlight from entering your living space, our team is ready to help. Contact our team at Blue Sky Shutters & Shades to schedule your FREE in-home consultation today.