When it comes to covering your windows, roller shades are a popular choice due to their versatility and ease of use. However, many people may not realize that within the category of roller shades, there are actually seven types of roller shades to choose from. So, it's worth taking the time to become acquainted with these options and find out which one might be your own personal favorite.
The Newest…
Let's start with the latest addition to the Hunter Douglas collection –  Alustra Architectural Roller Shades. These shades feature exclusive Alustra fabrics that create a luxurious atmosphere in any room.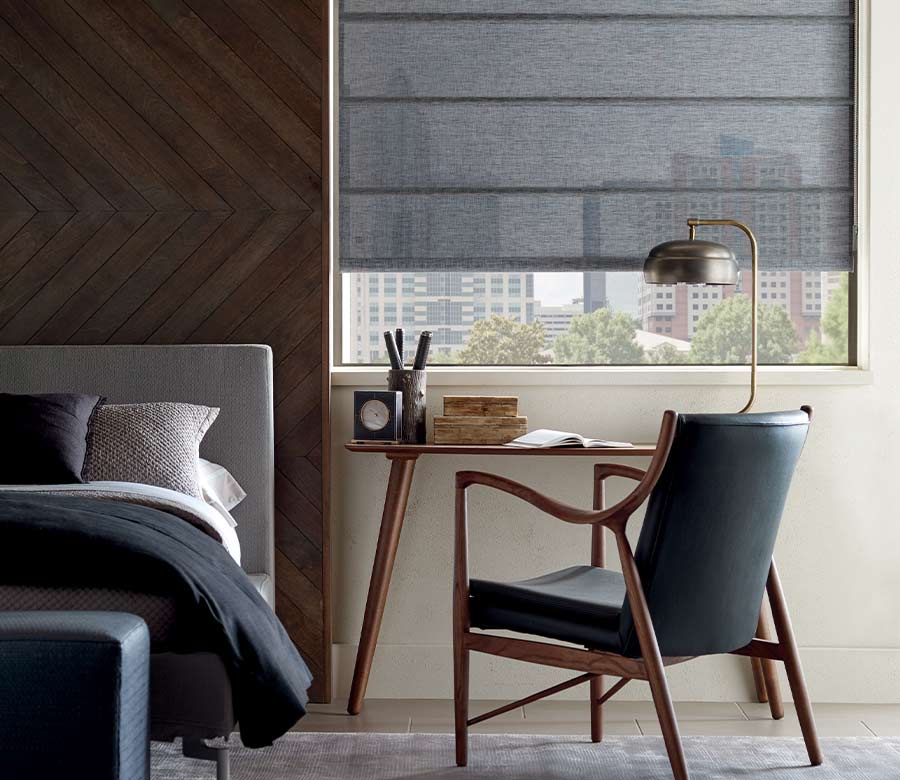 Did You Know?
Were you aware that the Romans are capable of rolling? We couldn't resist incorporating this amazing product among the various types of roller shades. Despite appearing as exquisitely crafted roman shades when lowered, they operate in the same way as roller shades.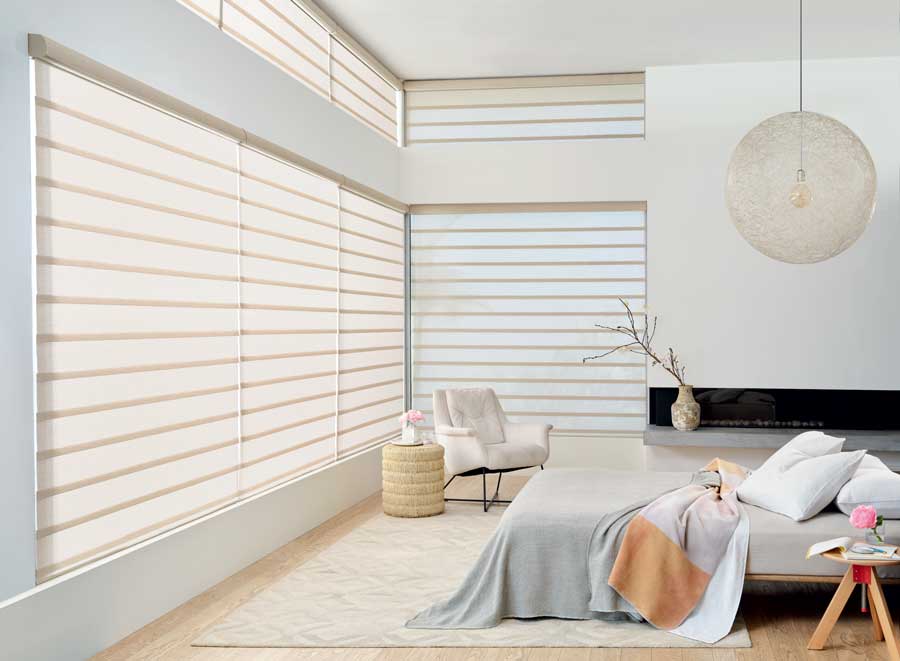 If You Like Geometric Patterns…
Designer Banded Shades have introduced an innovative feature in the last few years – they not only roll up, but they also rotate! When lowered, the two layers of fabric can be shifted. This allows for a transition from sheer shapes to solid fabrics. This provides an easy way to adjust the level of privacy and light control. Moreover, when you prefer an unobstructed view from the window, all you have to do is roll them up and out of the way!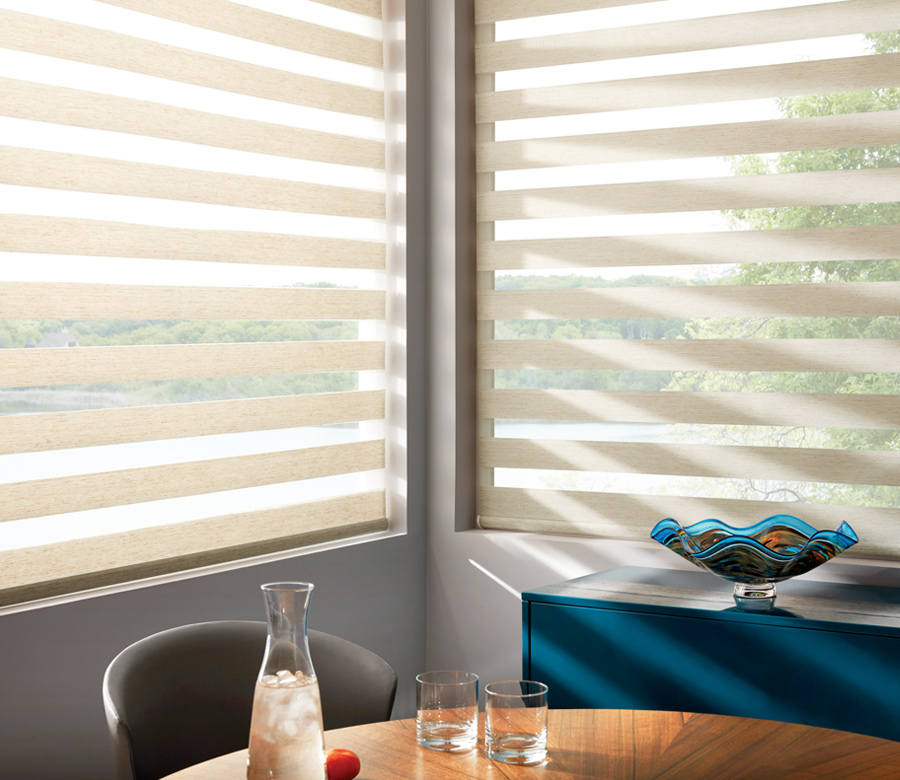 Explore Woven Textures
For those who desire a touch of style and luxury, the Woven Textures Roller Shades are designed with premium fabrics, hardware and finishes. These custom window treatments are exclusively available with high-end materials.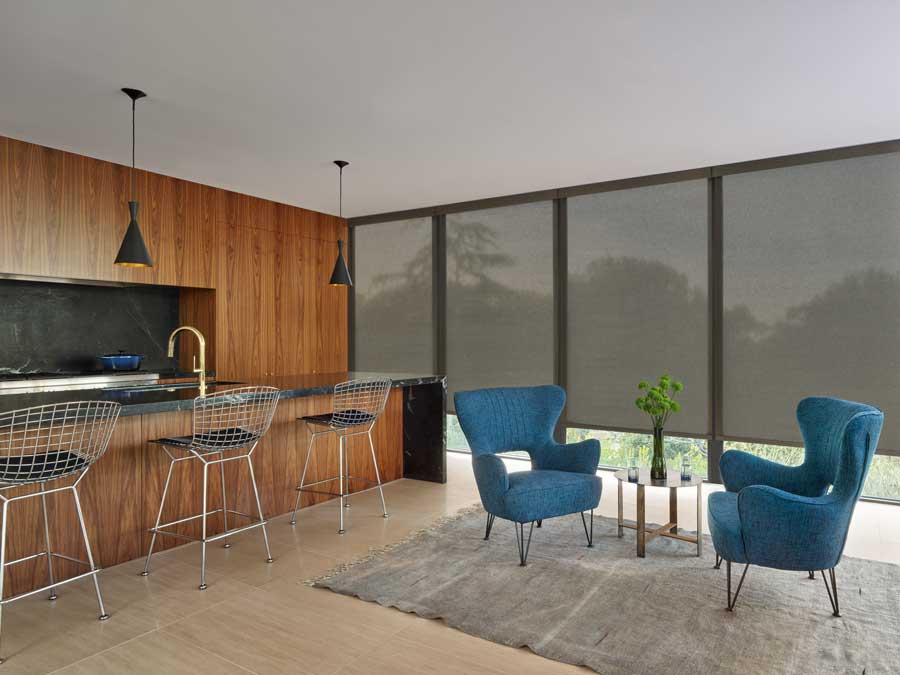 A Cellular Roller? Yes, Please!
If energy efficiency is a concern, Sonnette Cellular Roller Shades offer insulation benefits due to their unique honeycomb cells. This incredible combination brings the simplicity of rollers to the insulating benefits of cellular shades.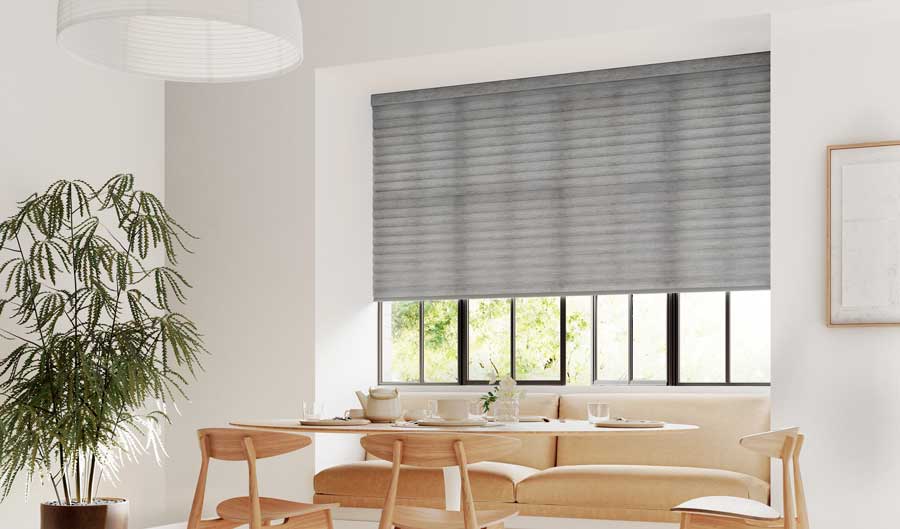 Enjoy the View
A remarkable aspect of roller shades is that they cater to a wide range of home requirements, ensuring that there is something for everyone! For homeowners looking specifically for UV protection and reduced glare without compromising the scenic view, Designer Screen Roller Shades are an ideal option.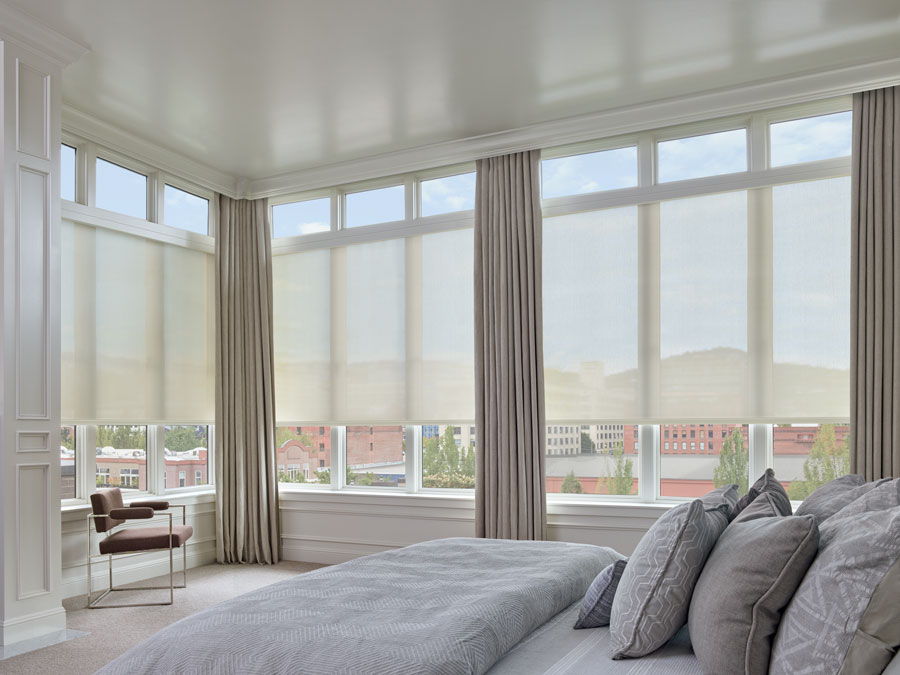 Showcase a Classic
Finally, the original and classic Hunter Douglas collection, Designer Roller Shades, is available in various colors and patterns, making them a beautiful and functional addition to any home's design.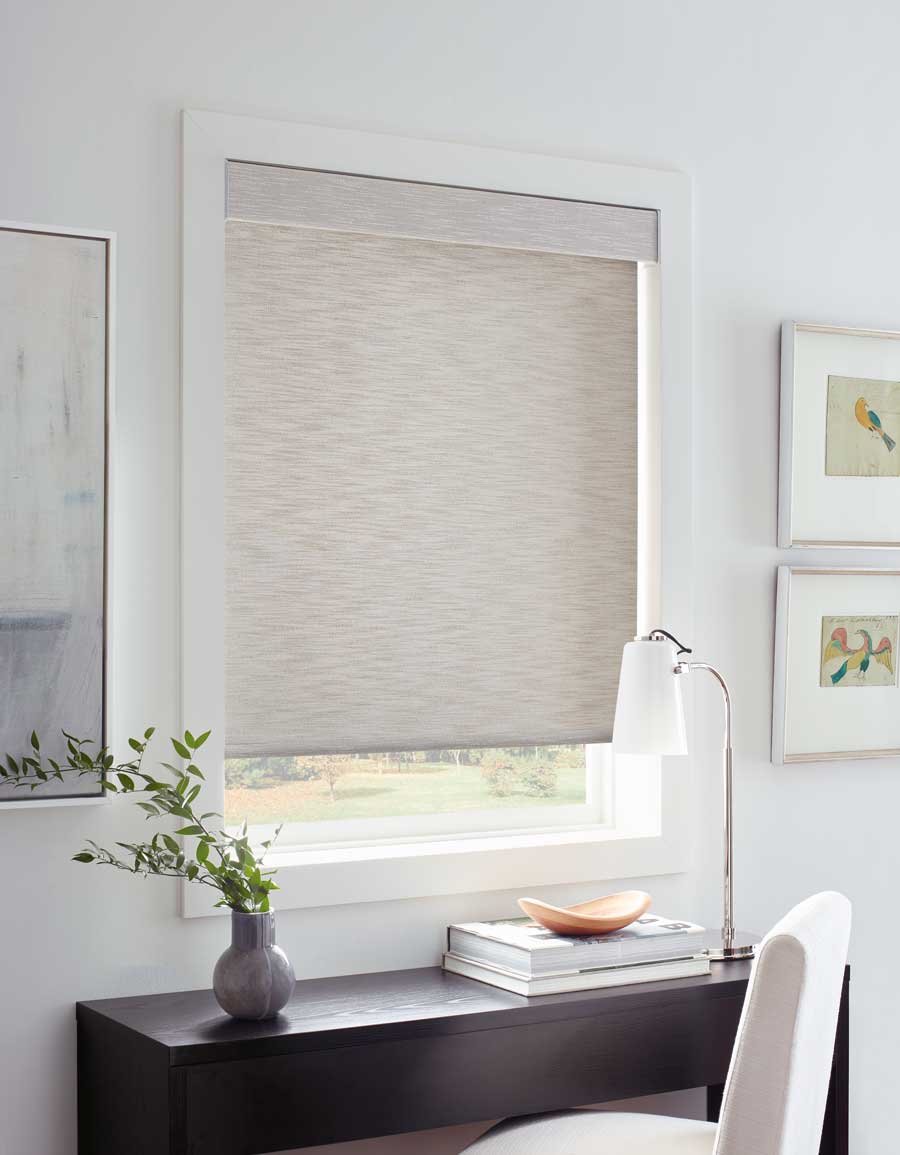 Need Assistance?
Choosing between seven types of roller shades can be a daunting task but Blue Sky Shutters & Shades is here to help. Contact our team today to schedule a free consultation. Our experts will assist you with narrowing down your choices and finding the perfect roller shades for your home.