If your house features staircase windows, you're likely aware of the benefits they offer, including the infusion of natural light and stunning views. However, similar to other windows in your home, they present their own set of unique challenges. In this article, discover the best options and factors to consider when selecting window treatments for this specific area.
How Much Privacy Do You Need?
Undoubtedly, using window coverings is the most effective approach to ensure privacy. However, the question arises as to how much privacy is necessary. If the windows face the street or your neighbor's yard, you may opt for window treatments that provide a substantial amount of privacy. Conversely, if the windows overlook your own backyard, you may not require the same level of privacy.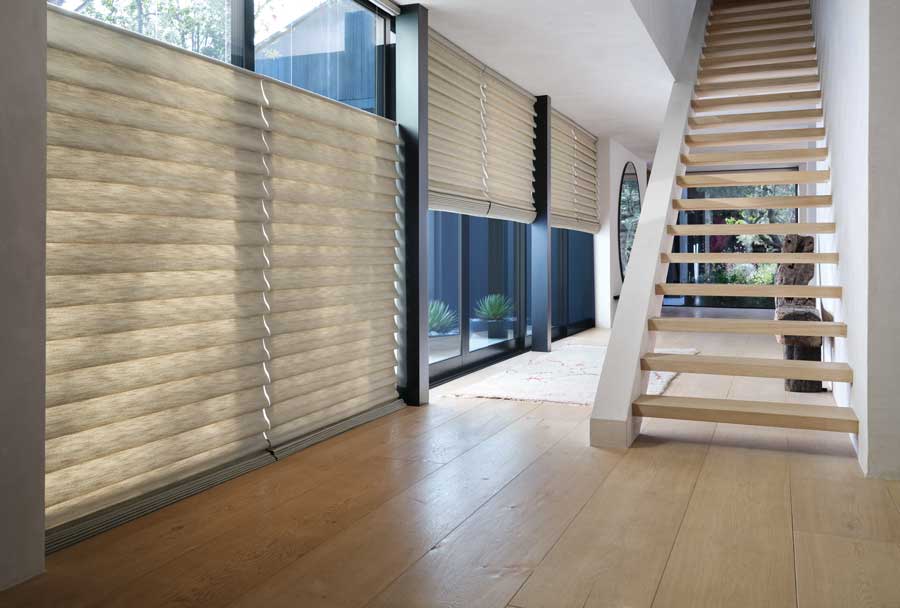 The top down bottom up feature for staircase windows is one of our top options. It enables you to enjoy the scenic views and embrace the sunlight all while ensuring that the interior of your home remains private and concealed from view!
Where Do Your Windows Face?
Determining the direction of your staircase windows is an important factor when selecting window treatments. For windows that receive direct sunlight for prolonged periods, or even during specific times such as sunset, it's essential to use appropriate coverings to prevent your home from excessive heat.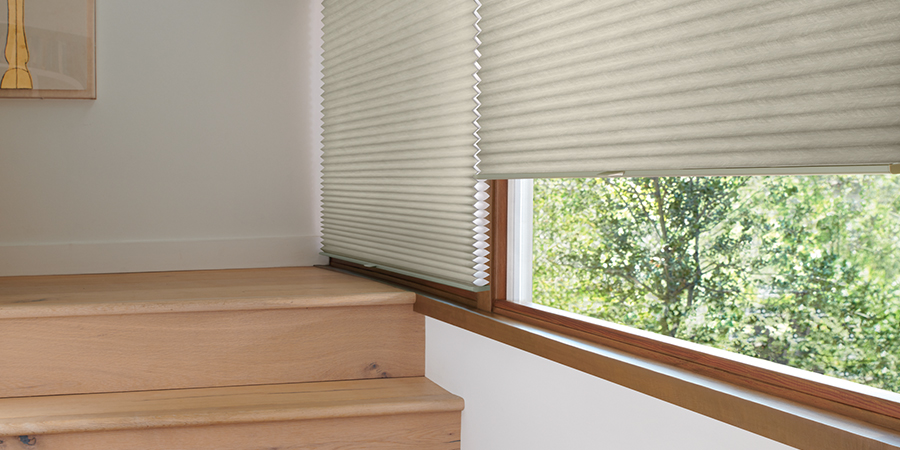 How Much Space Do You Have?
In the event that your staircase windows are integrated into the wall that underpins the stairs, you may feel restricted in terms of accommodating window coverings. You will definitely want to consider a low-profile solution. For example, a window treatment with a design that remains near to the window.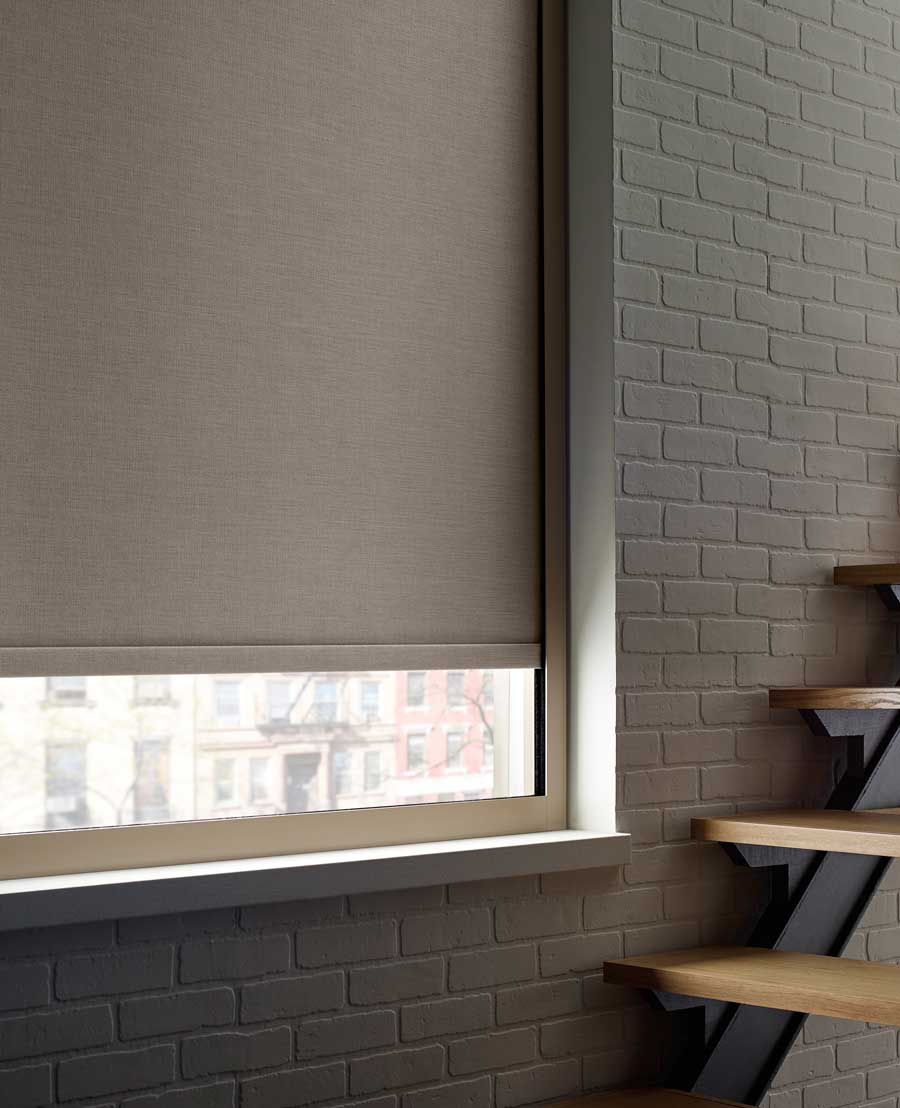 Great View–But Harsh Lighting? 
When it comes to staircase windows, it does not always have to be just about the lighting. It can also be about stunning views! The perfect place for an exterior wall of windows, this spot could be one where the view is a great backdrop. However, if the lighting is too much, it can greatly affect the atmosphere of your space or ruin your furniture. To embrace the view and protect against harsh light, light filtering options like screen shades are a great choice. You'll still be able to fully enjoy the view, but also protect the interior and the ambiance of your space.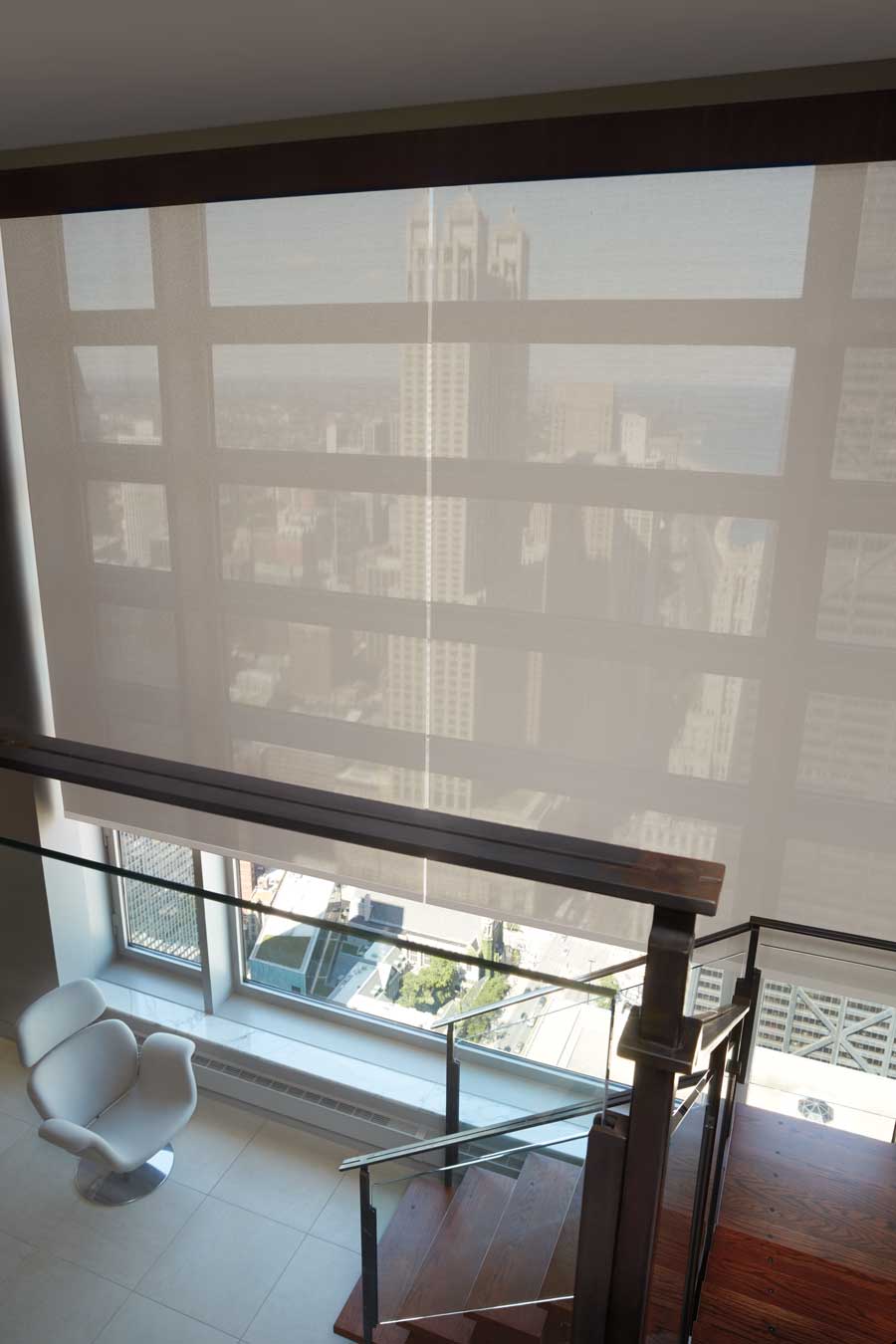 What's Your Style?
Window treatments are like the art of the window. They should always enhance the look of your home and not take away from it. There are more than just functional benefits when it comes to window coverings. They deserve to be beautiful and really showcase your own style!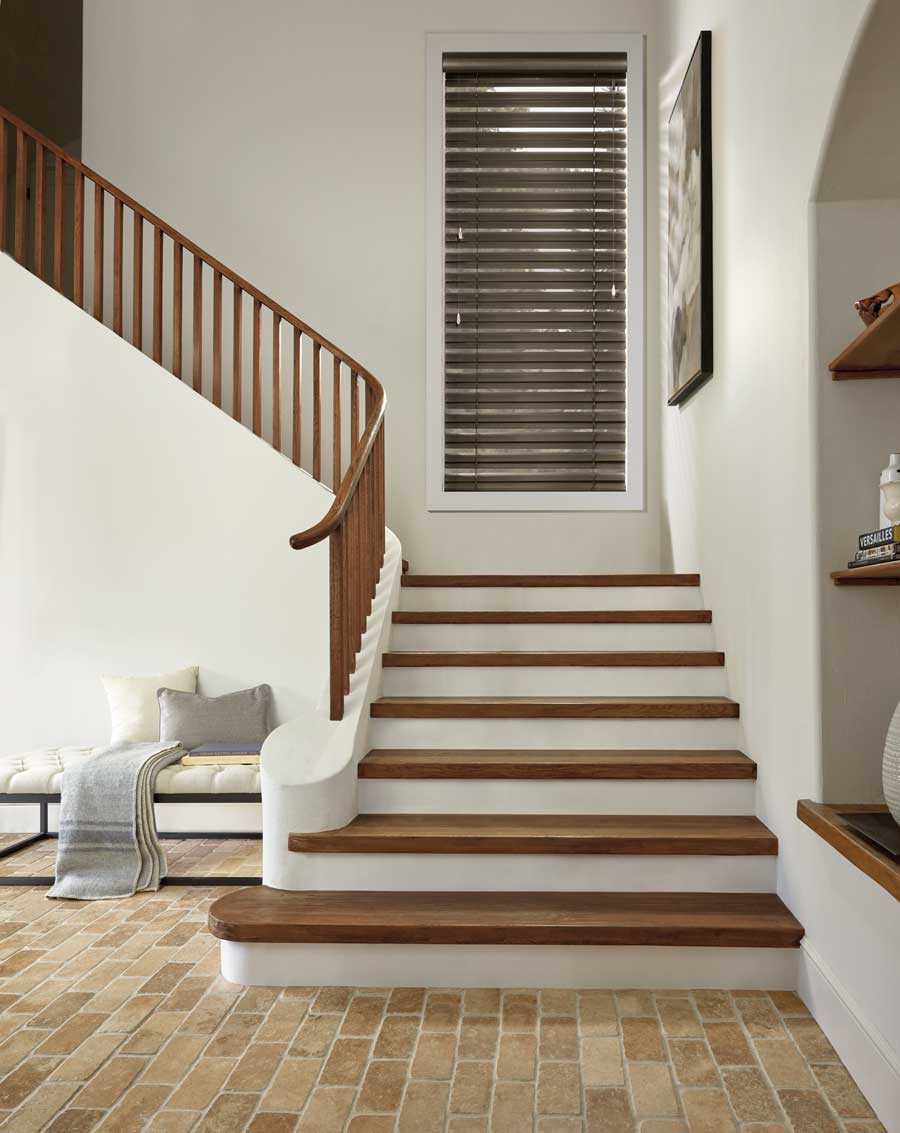 Looking to Cover Your Staircase Windows? 
At Blue Sky Shutters & Shades, we are here to help you! Whether you are looking to enhance your view or are in need of light control, privacy and energy efficiency, our team is ready to assist. Schedule a FREE consultation today with our team and let's get started enhancing your staircase windows!