Early December always brings Pantone's announcement on the color that will influence fashion and home design in the coming year. Did you hear their choice for Color of the Year 2020? It's Classic Blue. Already topping trend charts, this beloved color is adorning homes in so many ways. One of the biggest ways we're seeing it used is as a featured backdrop on windows and walls. Take a look…
Eye-Catching Wall Murals
Walls are a notable spot for creating unique styling and design in a space. And, wall murals are growing quickly in popularity. Showcasing the Color of the Year 2020, along with a wide range of other blue tones, we love how this world map wall mural accentuates the personality of the home office while enhancing style in a big way.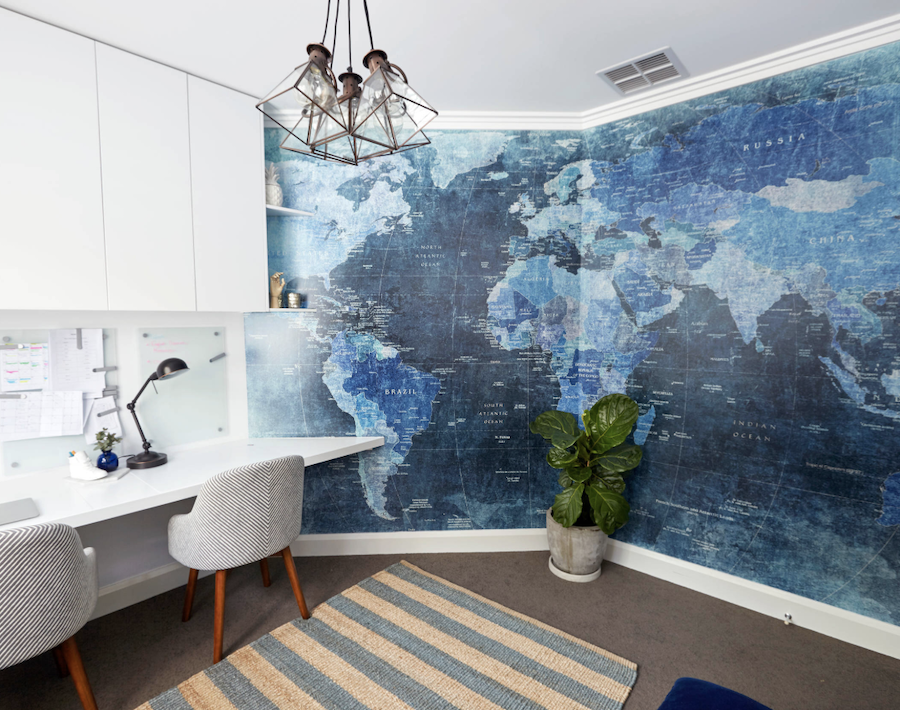 Stunning Window Treatments
Have you ever thought about blue on floor to ceiling windows? It certainly creates a striking design statement that enhances both the look and function of this bathroom. Filtering light and protecting privacy, blue shades could be beyond beautiful in your own home while eliminating the frustrations that come with bare windows.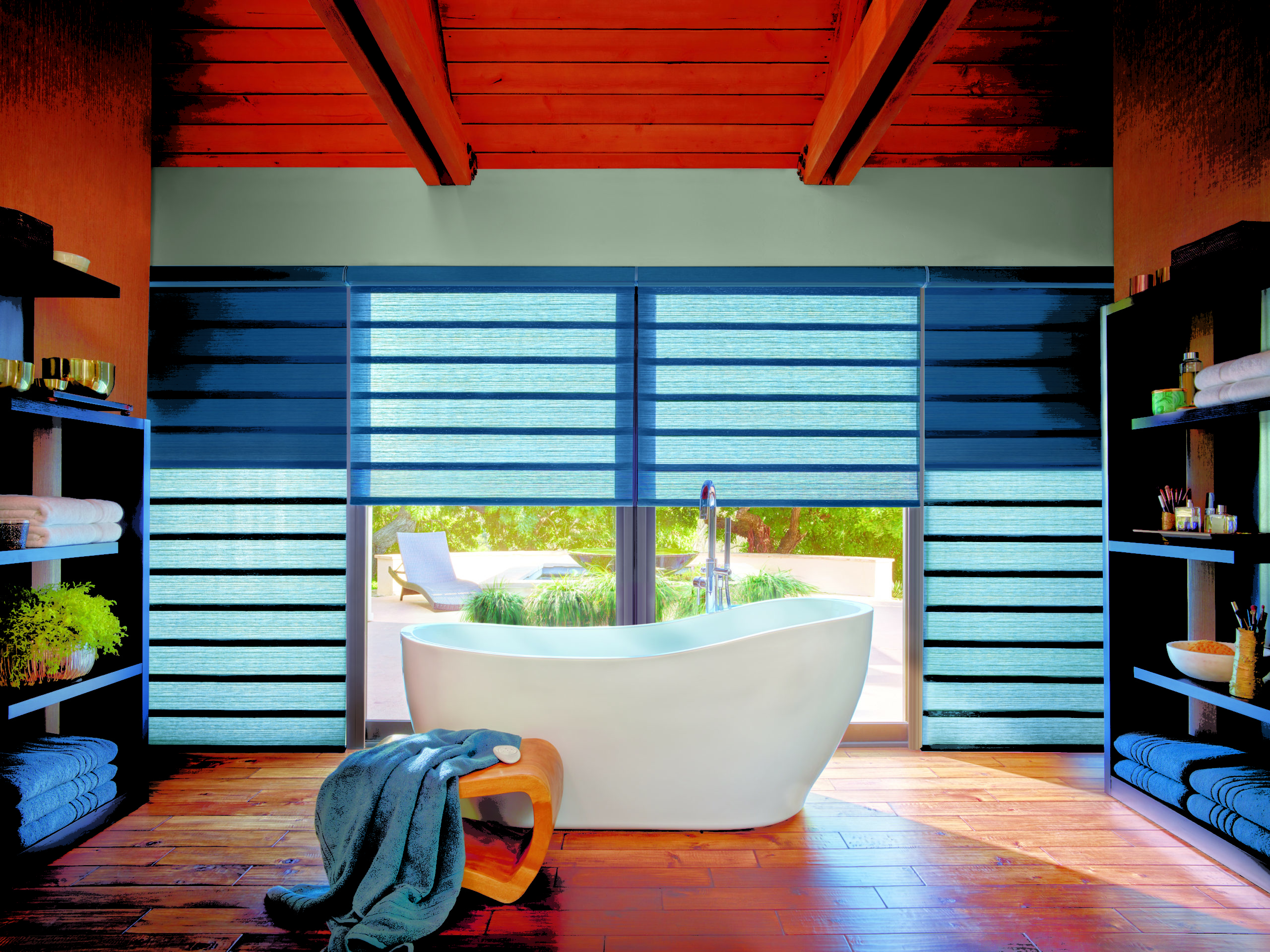 Distinctive Wall Dimension
Think paint is the only way to bring personality to your walls? Think again! Board and batten is all the rage for adding dimension and style to a space. If you keep the color scheme monochromatic, like they did here, it'll feel one-of-a-kind without overwhelming the look.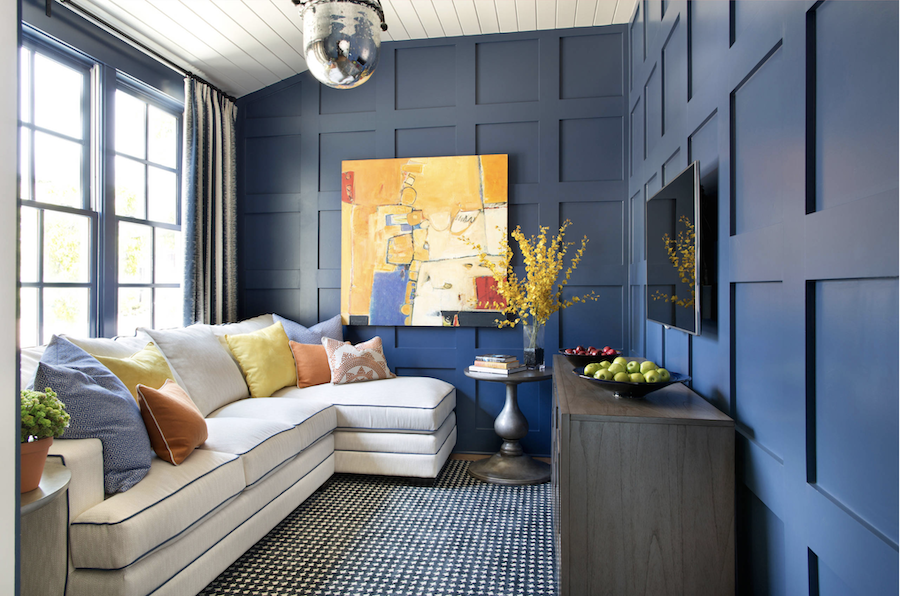 Breathtaking Backsplash
Blue and white are a perfect match. Reminiscent of foamy waves rolling through ocean waters and puffy clouds against a blue sky, these colors are a natural pair and oh-so relaxing. Since white is a kitchen staple, bringing blue into the mix with a fabulous tiled backsplash is a sure win. Add a few blue accents–like they did with the chairs and florals here–and you've got a recipe for pure beauty.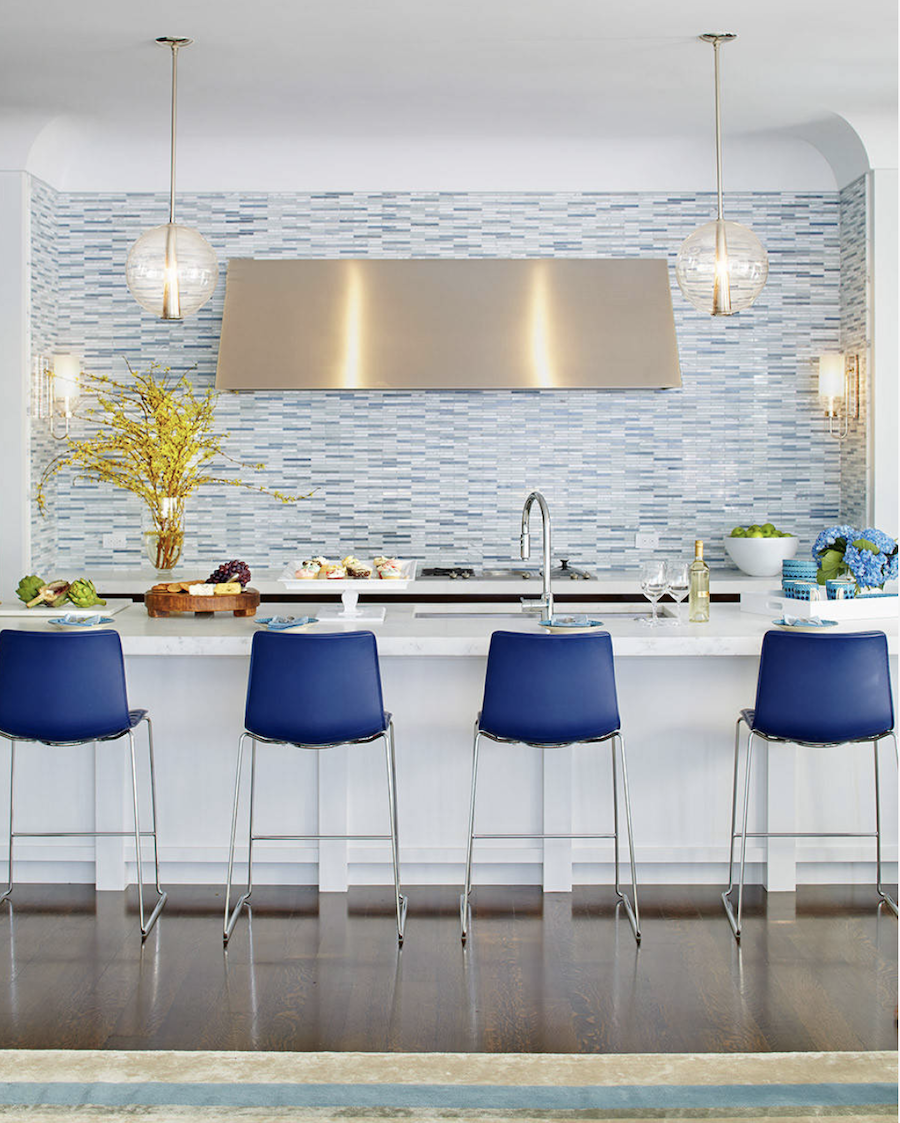 Color of the Year 2020: More Inspiration Awaits!
With Classic Blue as the Color of the Year 2020, there's no doubt that shades of blue will be everywhere in fashion and home design this coming year. Are you excited and looking for ways to welcome this calming color into your home?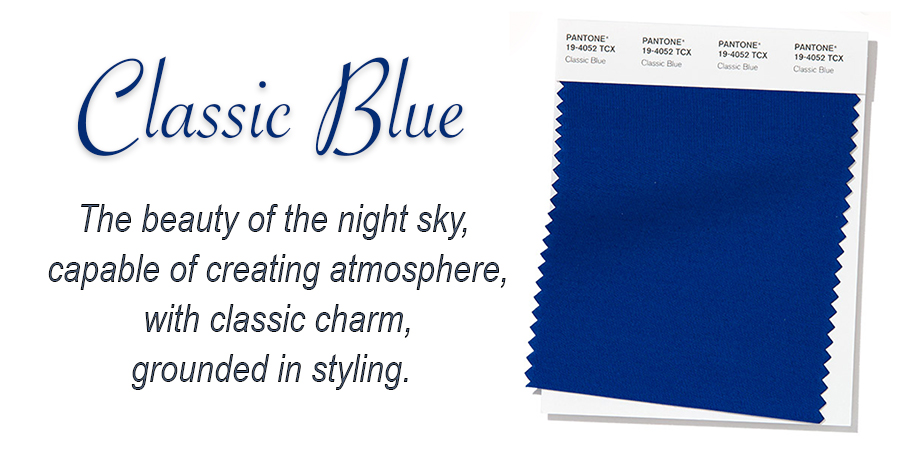 Our design team would love to help you style your spaces. Do you have windows that need light and privacy control? Are you longing to keep your view but also feel comfortable? Would you like even more design inspiration? Get in touch with us here at Blue Sky Shutters & Shades. We'd love to visit your home for a FREE shop-at-home appointment.