There are so many new, up and coming products and features when it comes to the home design industry. Blue Sky Shutters & Shades is here to show you some of the best window covering innovations that made it big throughout the last couple of years. Whether you're beginning a new home project, or you just want to see what's out there, we have so many options to introduce you to!
TrackGlide: A Whole New System
One of the newest technologies in regards to window treatments is TrackGlide. This system allows you to beautifully cover windows that were not possible to cover before. The track adheres directly to the window frame, meaning they will fit on tilt turn windows, french doors, and any other tricky spots you have in your home. Read more here.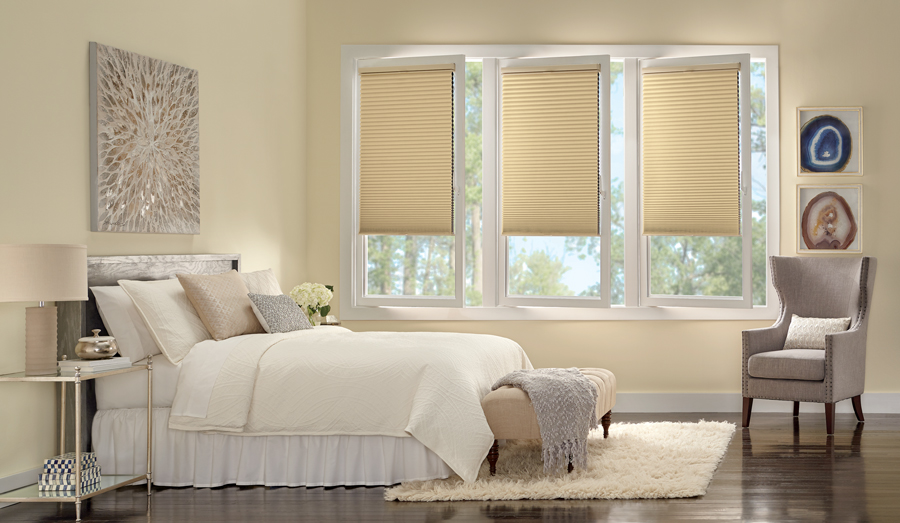 Designer Banded Shades
All these shades require are a simple rotation and they will flip from light filtering to complete room darkening. On top of all of that, the look is stunning! These shades allow you to add a new level of style and function to your home. Discover more about these shades.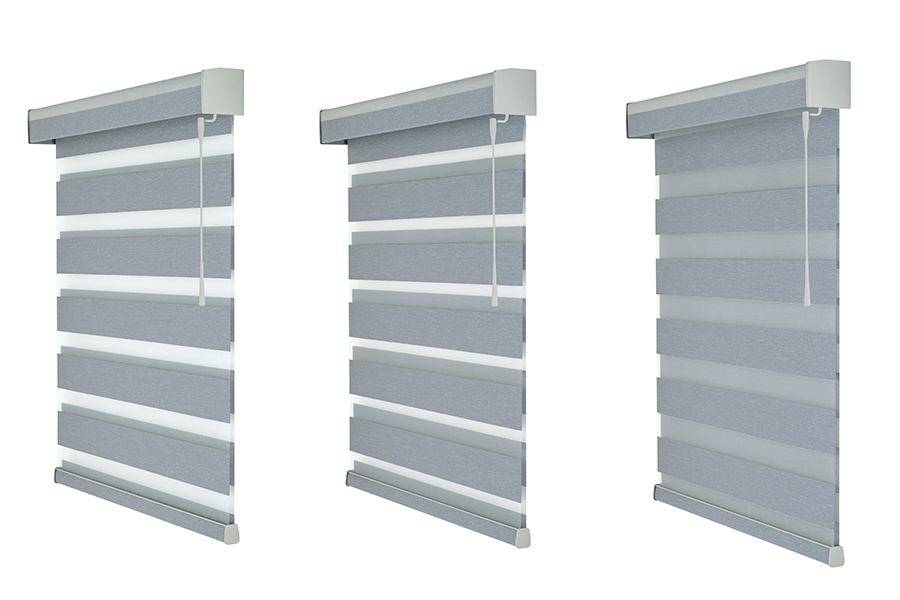 LightLock: For Those Mornings You Need to Sleep In
The LightLock system is perfect for when you need to catch a bit more shut eye or when you want to cuddle in for a family movie night before the sun is fully set. When you want light, it's all yours! But, when you're ready for it to be dark, you can have that too. The U-channel guides blackout shades to seal out the light. Read more about room darkening here.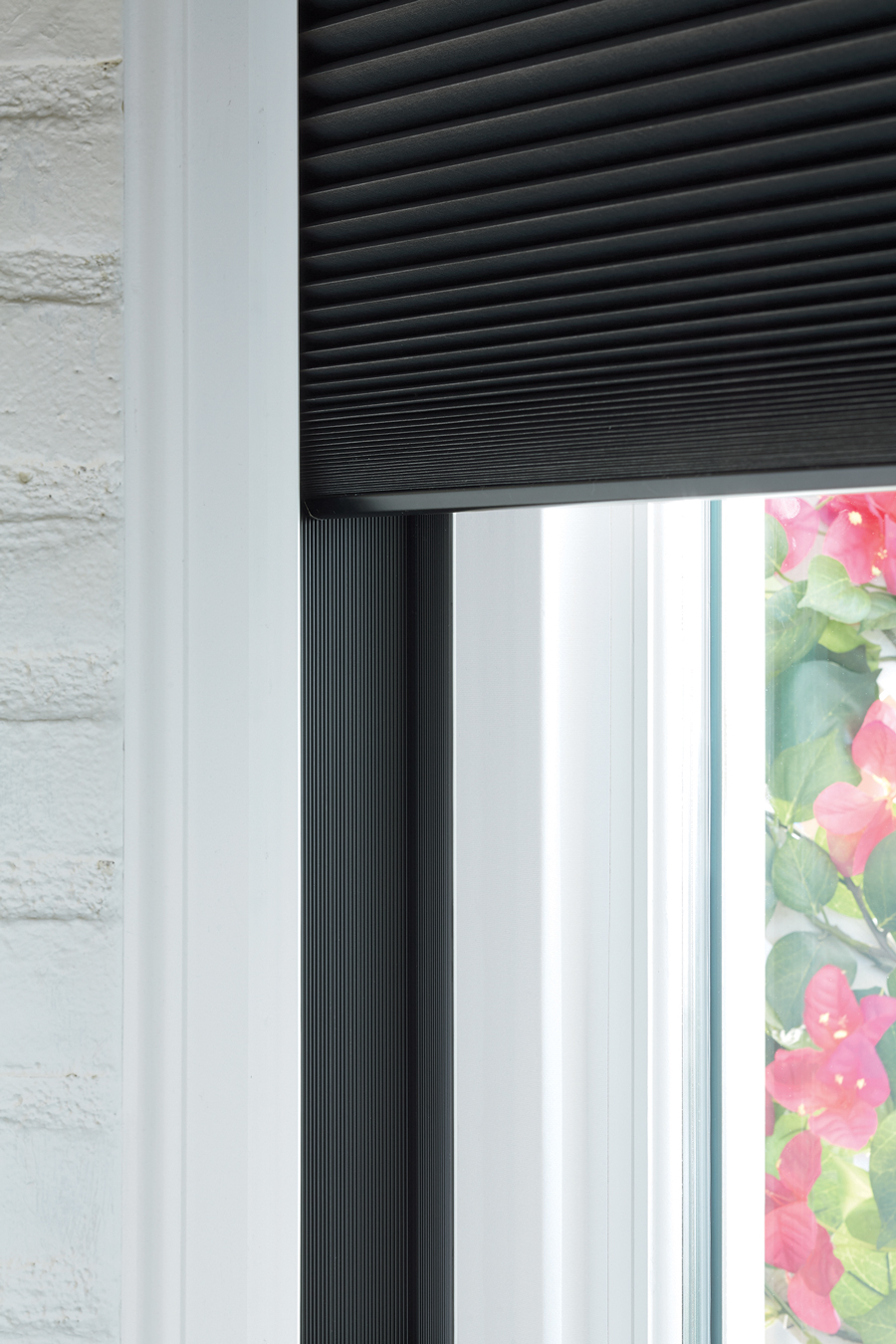 Voice Control: Smart Homes are Becoming More Popular Everyday
Whether Google or Alexa is present in your home, it's likely you've seen at least one of them in action! Now, no matter how full your hands are or what you are doing, you can open or close your automated shades or tilt your shutters. Not ready to get out of bed, but you want to let the morning sunshine in? Now, that is possible! Find out more here.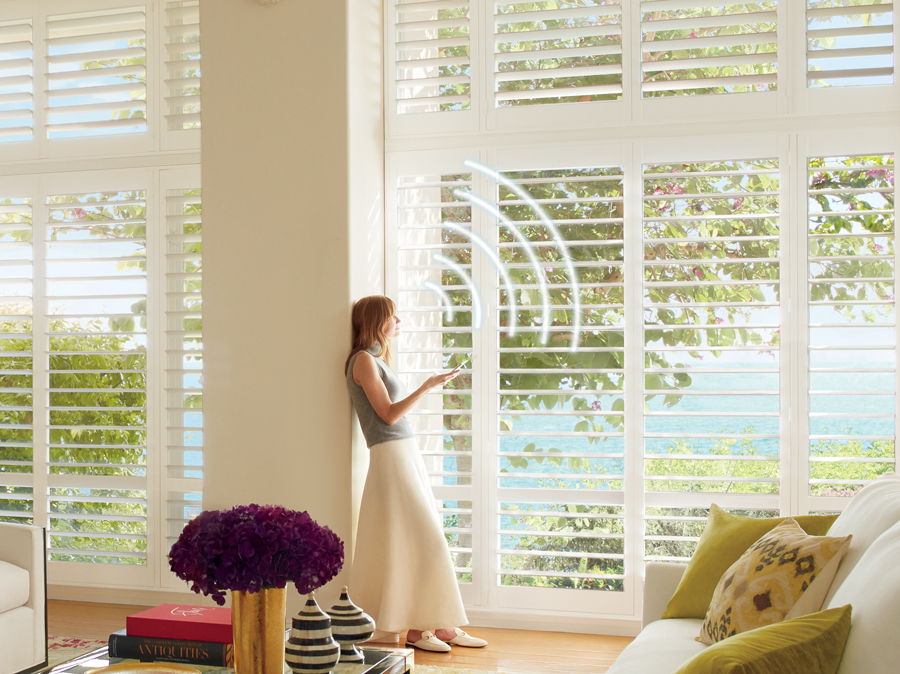 One of the New Window Covering Innovations: Dual Shades
Having two-in-one capability always sounds like a great thing! Now, with the "Duolite" system, that's more possible than ever. This allows you to have a dual shade system for cellular shades, roller shades, sheer shades, and roman shades. This means that one is light filtering, while the other is room darkening, all on the same shared headrail, but they operate independently.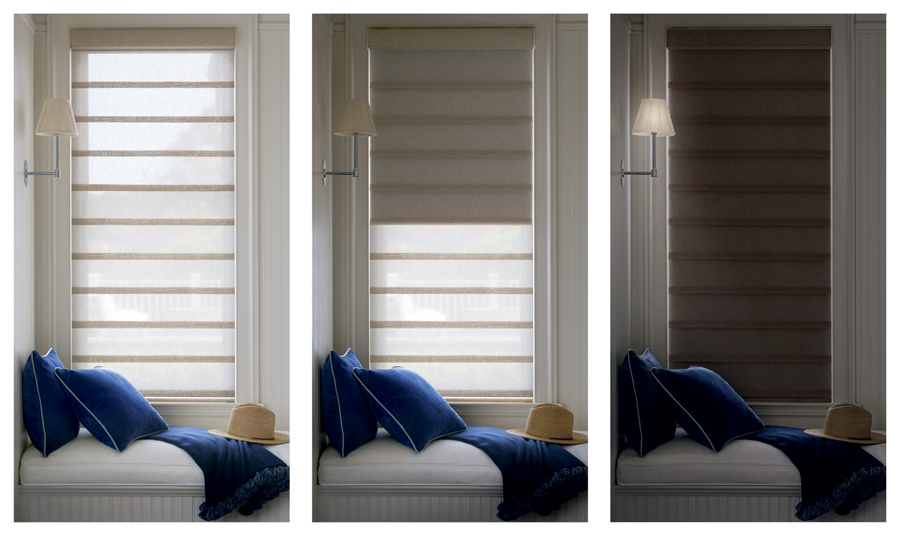 Which Window Covering Innovations Appeal to You?
All of these systems are truly amazing, both in function and style. But, we know that each house has their own wants and needs. We would love to get in touch with you and talk about your upcoming home projects. Contact us today to set up your FREE shop-at-home consultation for your Reno home soon!