Large windows in a home definitely bring some huge benefits with them. The natural light is unmatched, the view through them is spectacular, and they make for beautiful art on the walls. If you have any throughout your home, you know that along with their benefits, they can bring up a few challenges. That's why covering large windows in the correct way is key!
How much light do you like pouring in?
On the sunniest of days, you may find that your large windows are letting in a bit more light than you would like. Along with the strong sun rays come harsh UV rays, higher interior temperatures, and pesky glares. Covering large windows helps to eliminate these downsides. For bedrooms, this is especially important, that's where room darkening shades can come in!
What's your favorite view?
Each room in the house allows for a slightly different view. Noticing which rooms you enjoy your view from the most helps to select the ideal treatments for that space. Oftentimes, shutters and draperies will naturally cover a bit more of the window than shades or blinds may. Keeping this in mind while covering windows will allow you to reap all the benefits of the perfect treatments while not ruining your picture perfect view.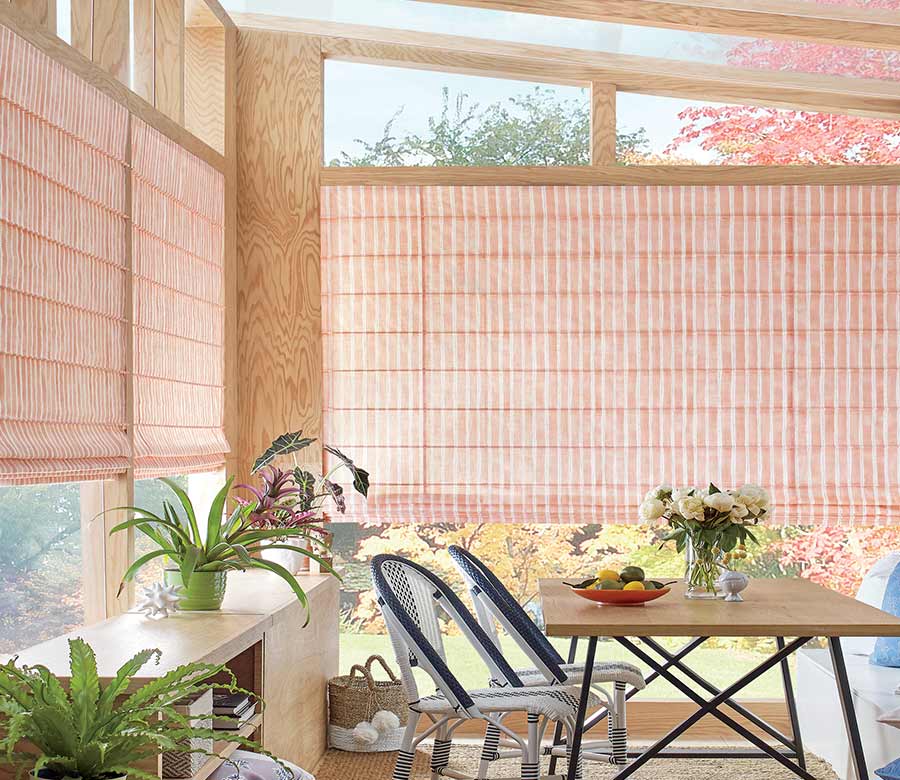 How much privacy does your space need?
Certainly there are rooms throughout the house that require more privacy than others. Bedrooms and bathrooms are a great place to implement treatments that will give you the natural light when you desire and easily be able to switch to complete privacy when needed. When you flip the lights on in certain rooms at night, do you feel as though every neighbor can watch your every move? Perhaps, the living room would benefit from privacy shades as well so your family can relax comfortably.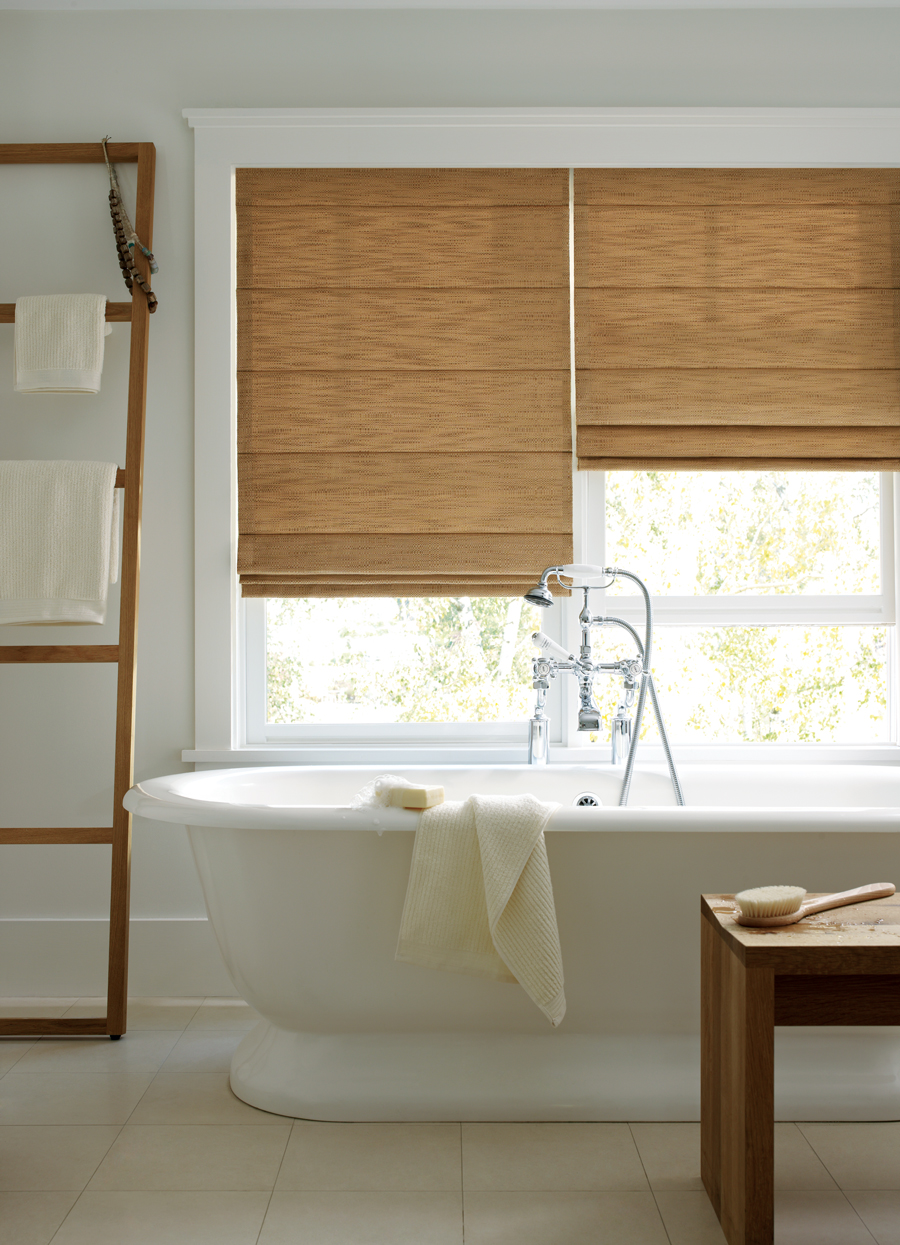 How often will you adjust your treatments?
When it comes to making adjustments to window treatments, there are two options: manual and automated. If you see yourself adjusting them throughout the day as the sun shifts position then automated treatments are a great way to go! Smart control adds convenience, ease, and practicality with just the simple tap of a button or voice command to your smart home system. If you are more likely to keep your treatments in a fixed position, the manual option is great.
How does energy efficiency fit into covering large windows?
It's no surprise that these Reno summers can get pretty toasty. Along with the strong summer sun comes harsh UV rays, higher interior temperatures, and pesky glares. However, with the right window treatments on your large windows you can welcome filtered natural light while saying "goodbye" to those other inconveniences. Energy efficient options allow for the perfect atmosphere and a lower energy bill, what's not to love?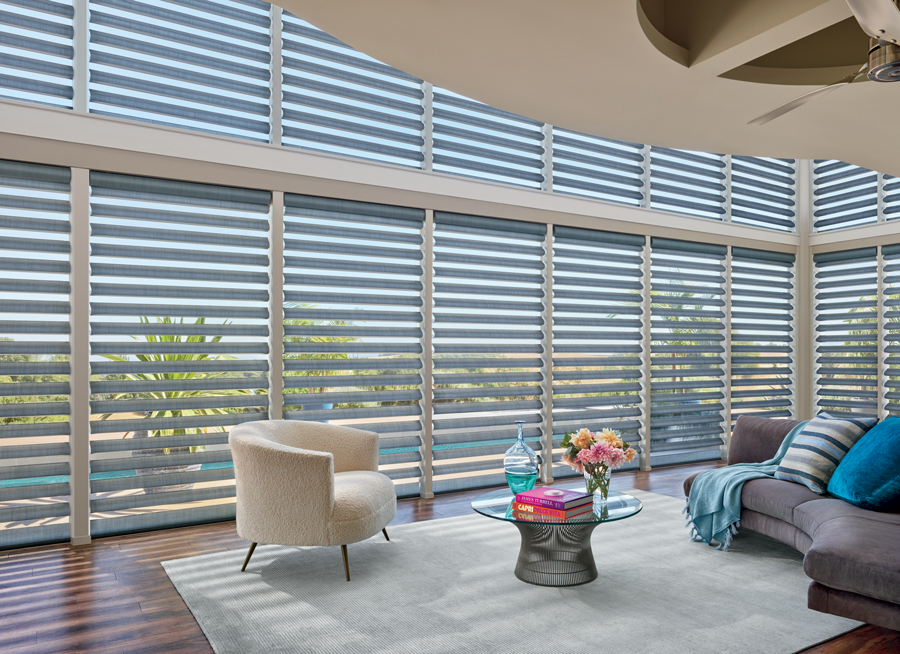 Let's Get to Covering Large Windows in Your Home
The Blue Sky Shutters and Shades team is here to help you with any window treatment needs you have, including covering large windows. You and your family deserve to be comfortable and enjoy your time at home, and adding new treatments to make the atmosphere exactly what you want it to be will aid in that. Contact us for your FREE consultation.