Do you love looking at design inspiration? Pinterest, Instagram, and Houzz are just a few examples of where to look for current design trends, but it can become overwhelming! There are so many different styles and ideas. Don't worry–we've collected the 5 top design trends we're seeing this year. Find ways to incorporate them into your current design or create a whole new look in your home. Here we go!
Vibrant Splashes of Color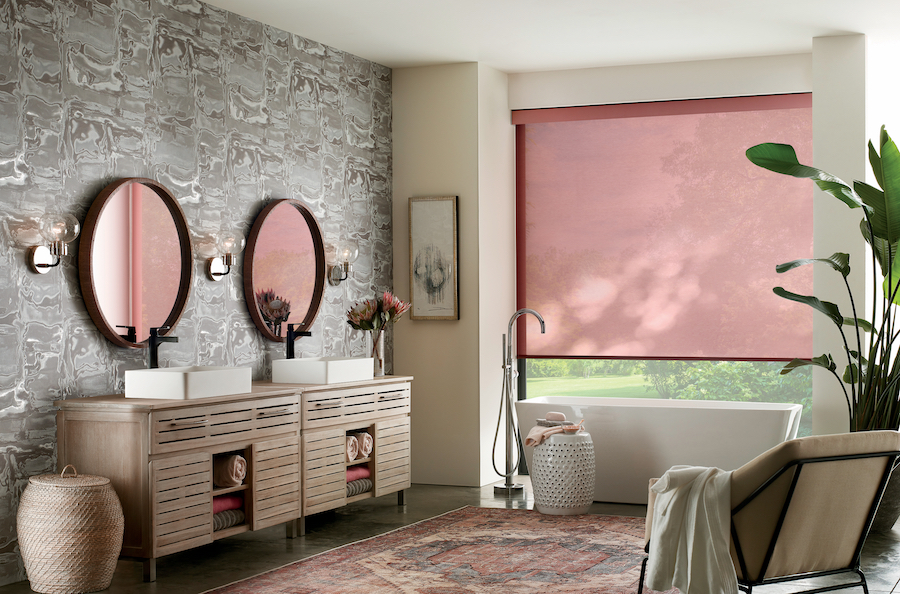 Looking for a simple way to enhance your space? Just add a pop of color. Accents are easy to switch out, which is important if you like to keep up with current design trends. Change up your throw pillows, rugs, or small decor items for instant refreshing. What's in right now? Moody hues, jewel tones, and deep colors.
Bring Nature Inside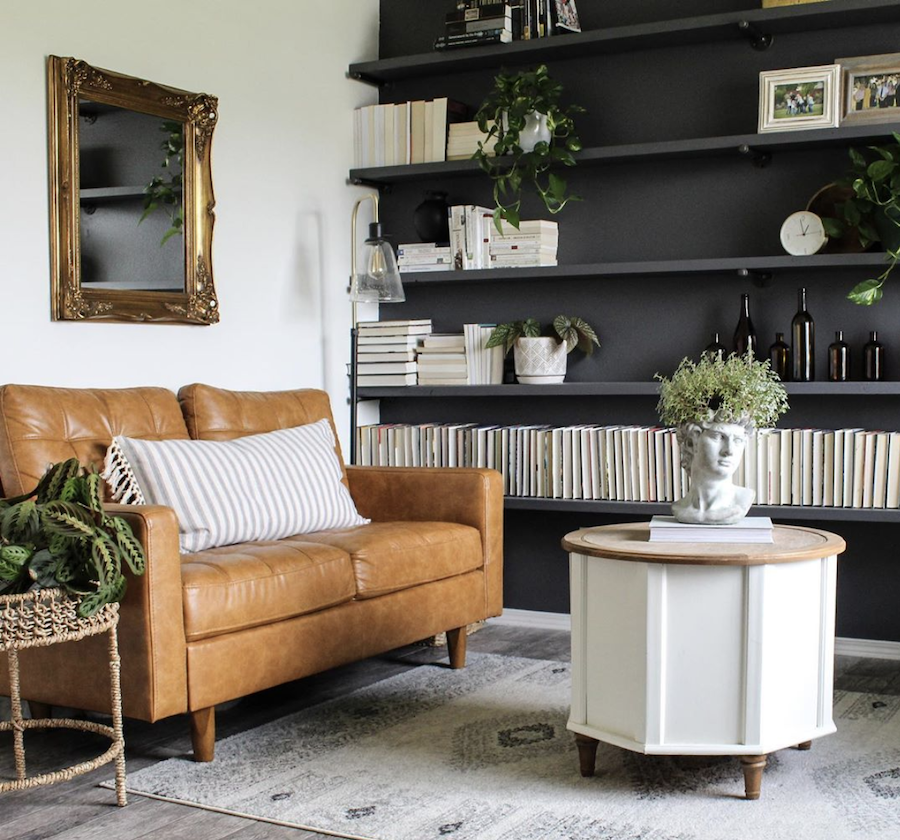 Nature is in–literally! The current design trends are bringing natural elements indoors. Think: grainy woods, woven touches, and imperfect accents. The soft tones will create a soft, yet captivating, change in your environment. We are loving this beautiful space, designed by Kiesha @myhumblehomestead. The colors, textures and welcoming vibe make this the ideal spot to turn pages on a relaxing afternoon.
Browns are Back!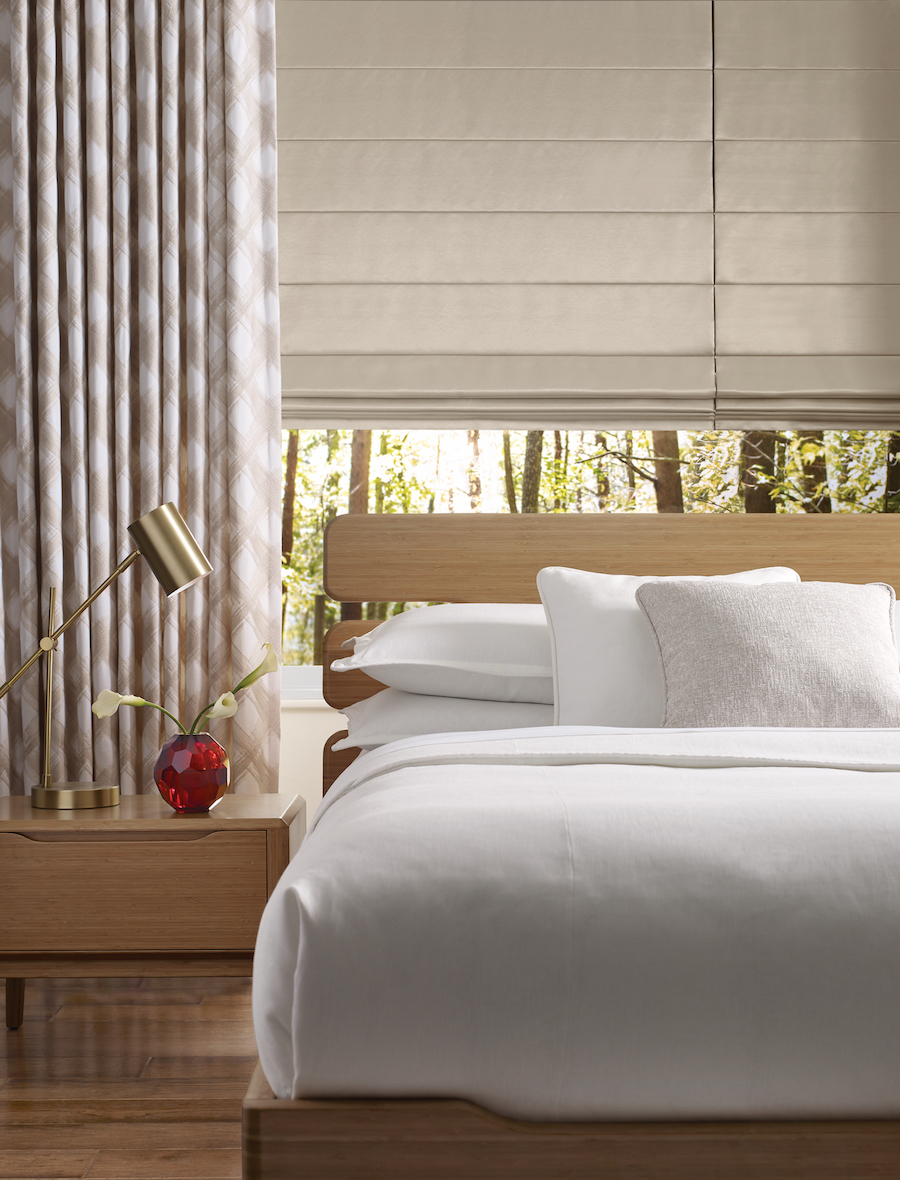 Everyone knows that grays are popular in home design. But, do you remember the days of browns? We have good news–it's making a comeback! Shades of brown are warm, making them the perfect choice for spaces that need some extra coziness. If you're stuck between wanting gray and brown, go with "greige."
Woods that Wow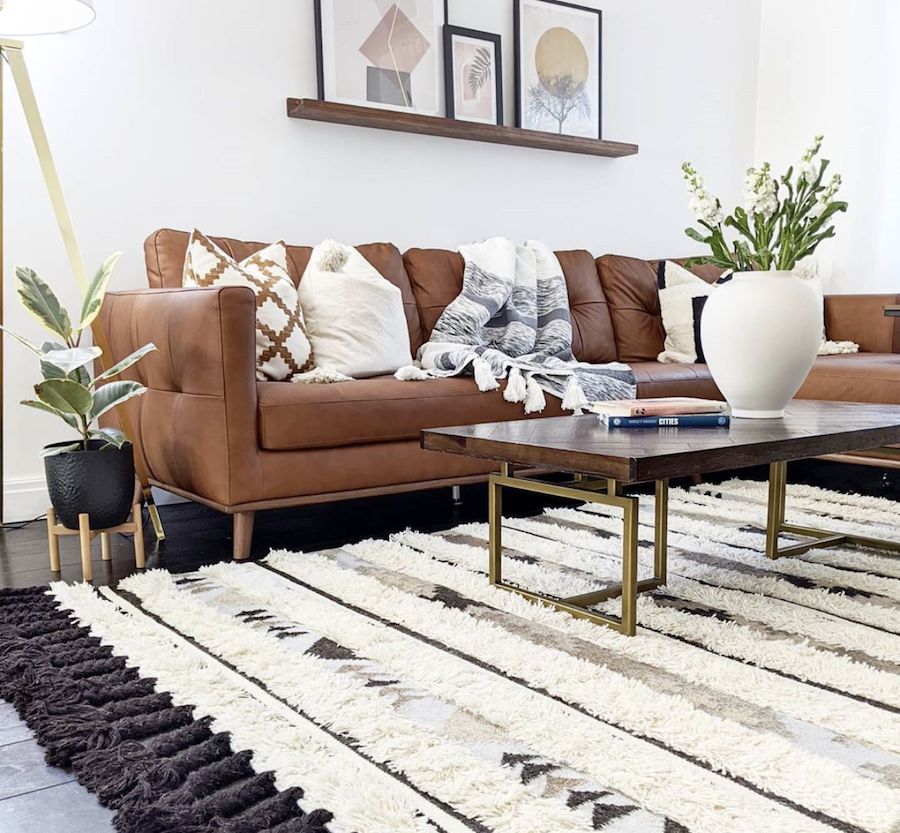 Light oak, walnut, cherry, maple…are we speaking your language? Wood stains differ immensely, meaning there's a color for every style. The current design trends are pointing us towards a natural wood look, which will give your space a light and airy feel. No matter what you choose, wood is a solid choice for any space. It's no secret…Nina from @houseofniina loves to bring wood grains into her home for character and style. While it might feel trendy, it's a timeless look.
Out with the Old, In with the New
You've probably been inside your home more than expected this year, which may be why you're looking for ways to update your design. But, don't feel like you have to completely change your rooms. Determine which areas you've been spending most of your time in and find a few ways to update them.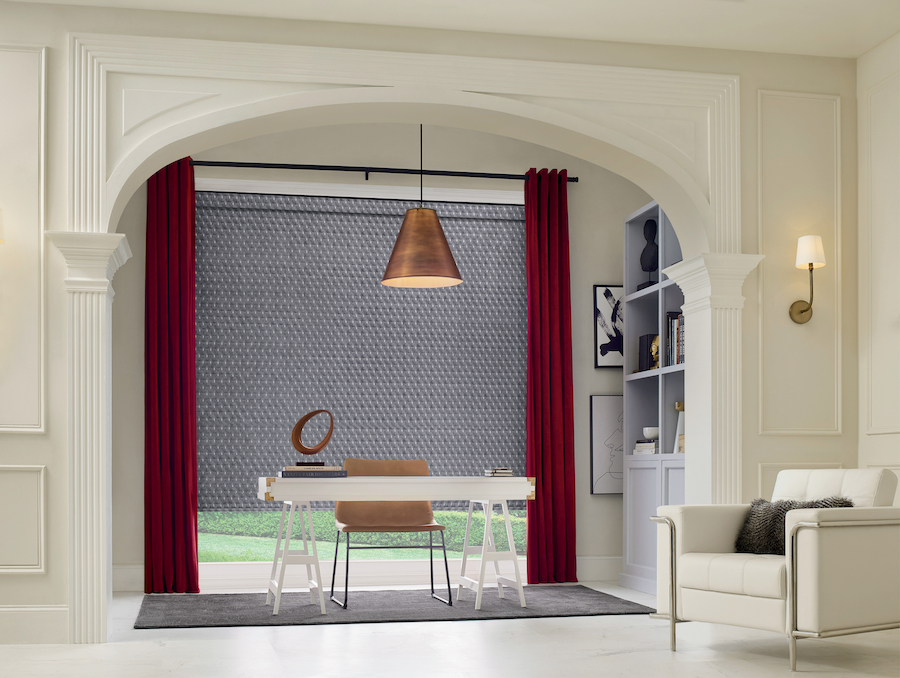 Home offices are a great start. Treat yourself to something new to spice up your space. And, don't forget that window treatments are key to success. Nobody can focus when there's too much (or too little) light!
Which Current Design Trends Do You Need?!
It's time to update your space with elements you love. Whether something on our list of current design trends piqued your interest or you want to try something completely different, we'd love to help you. Our designers can create the ambiance of your dreams. Contact our team at Blue Sky Shutters & Shades today for your FREE design consultation.