When you look around your home, what are some of the design elements you love the most? Maybe it's your wood floors? Or, maybe it's your furniture, walls, or artwork? Have you ever considered the UV protection needed to keep these elements looking fresh? The things that make your home yours can easily fall victim to natural lighting and start fading right before your eyes. And, we also understand how important natural lighting is for your happiness and well-being. Could there be a solution that protects your interiors and invites the right lighting? 
Why is UV Protection Important?
Large windows can be an amazing addition to any home. Leaving them bare can usher in an amazing amount of natural light–sometimes, too much. The ramifications of bare windows can seem too high to leave them like that for long. Take a look at this stunning dining room. Let's talk about the reality of having a space like this in your home.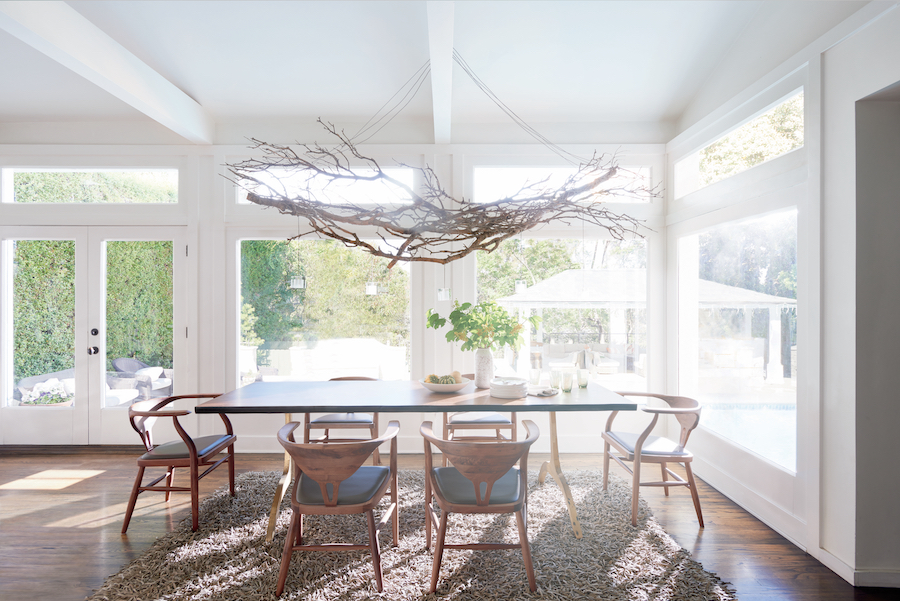 You'll start to notice problems without window treatments. When we look at this dining room, we see six seats. But, the reality is that there'll be a limited number of seats at the table that'll be comfortable. Issues caused by glare, flooding light and heat make this space a nightmare, instead of the dream it should be. The hardwood floors will  have fade marks. The walls and artwork will end up with  blotches from overexposure to direct light. There will be no relaxing happening here. What this home needs, more than ever, is UV protection from window coverings.
We Have the Solution!
We like to think of window coverings as the best of both worlds. You get to keep all the benefits, like natural lighting, dynamic view and stylish design. But, you also get rid of the frustrations of bare windows.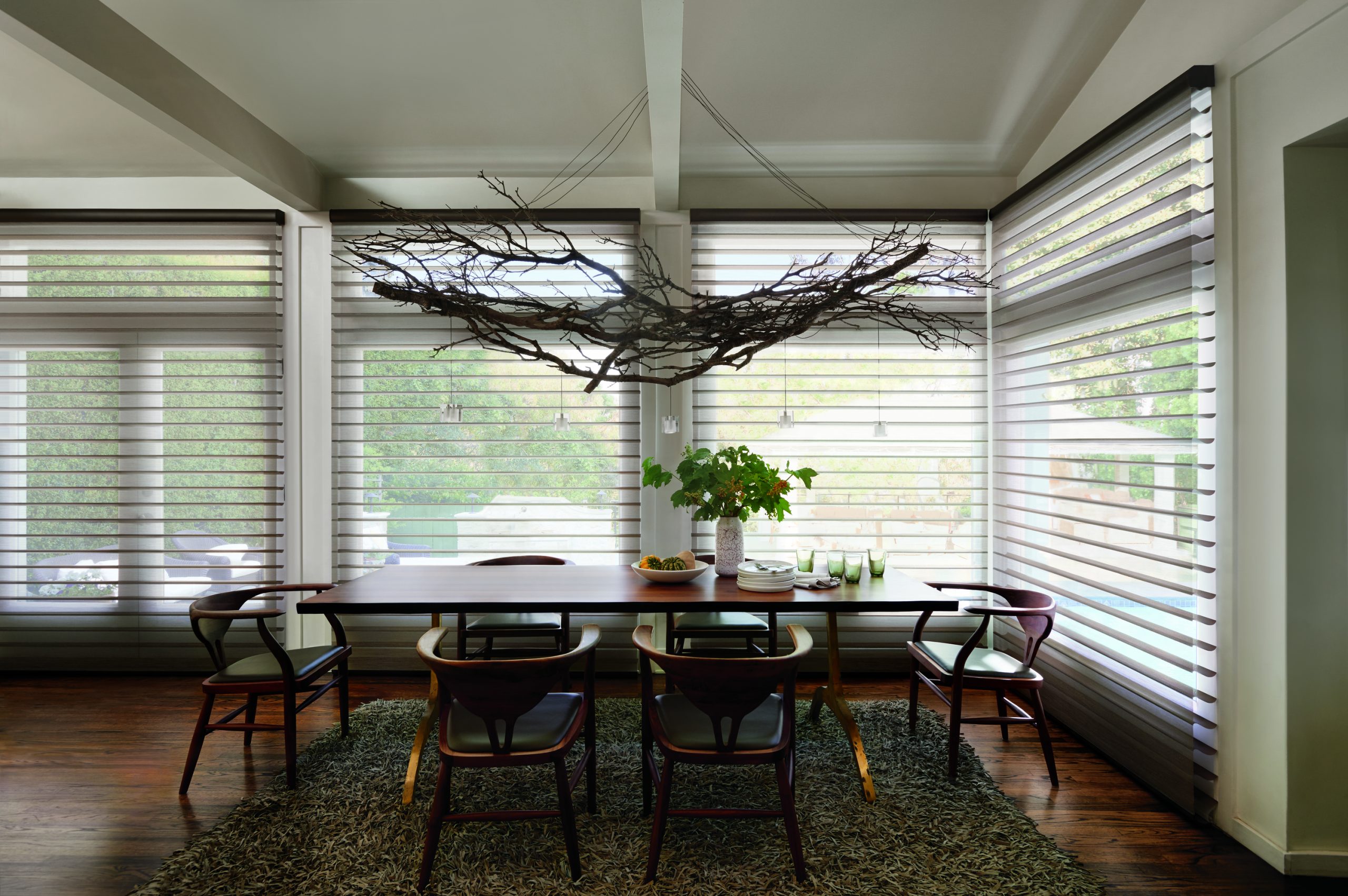 When you sit down at your dining table, you want to be able to enjoy it. Take a look at this room now. Before, it was a headache waiting to happen. But now, all you can see is a relaxing space where light is still flowing, the view is there to be enjoyed and the interiors are protected. As we said, it's the best of both worlds.
Don't Settle for Less.
Wondering which window coverings will be right for your home? It's not a one-size fits all thing–and we love that. Custom shades, blinds and shutters are all designed and created with different solutions in mind. We can help you find the perfect match. Visit our window solutions to get some more ideas on ways to make your home all it can be.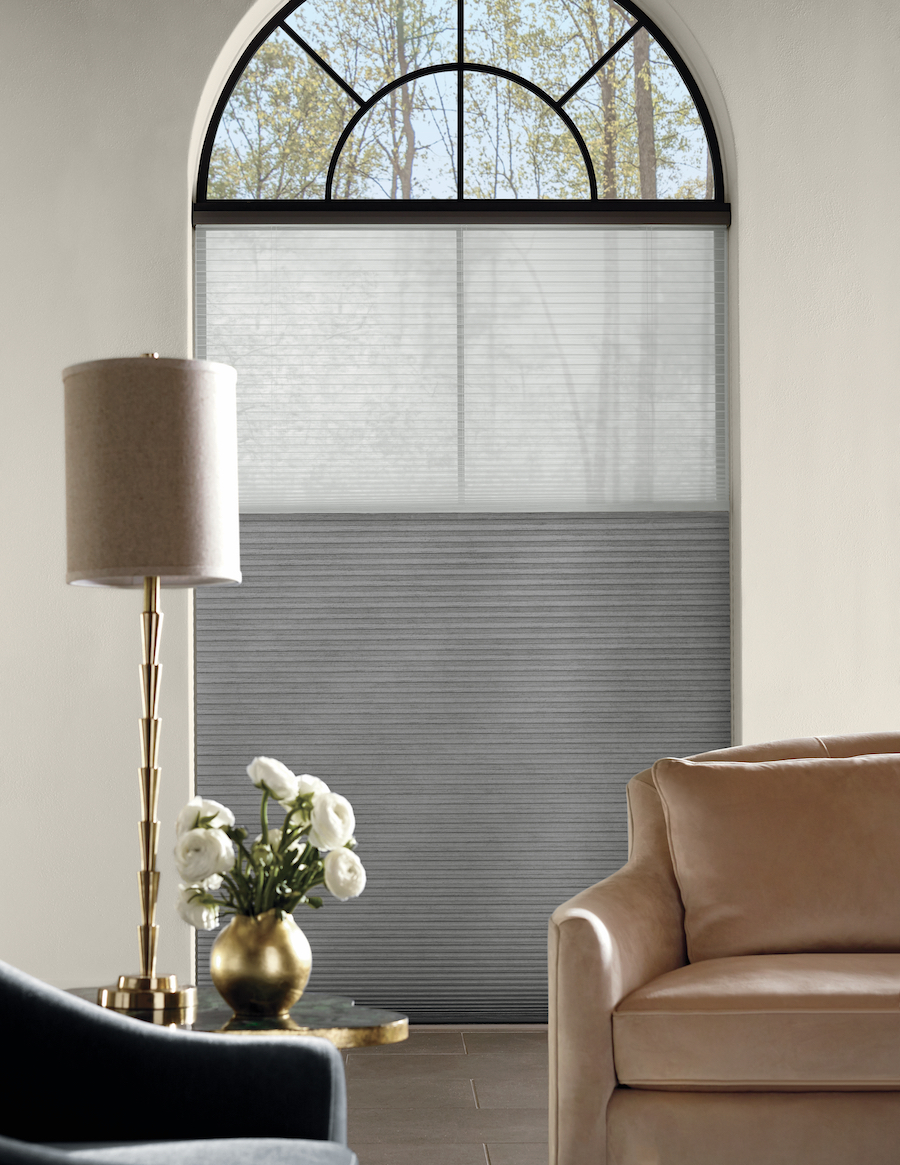 Our team, at Blue Sky Shutters & Shades can't wait to help you through every step of the process. Get started today by contacting our team for your FREE appointment.